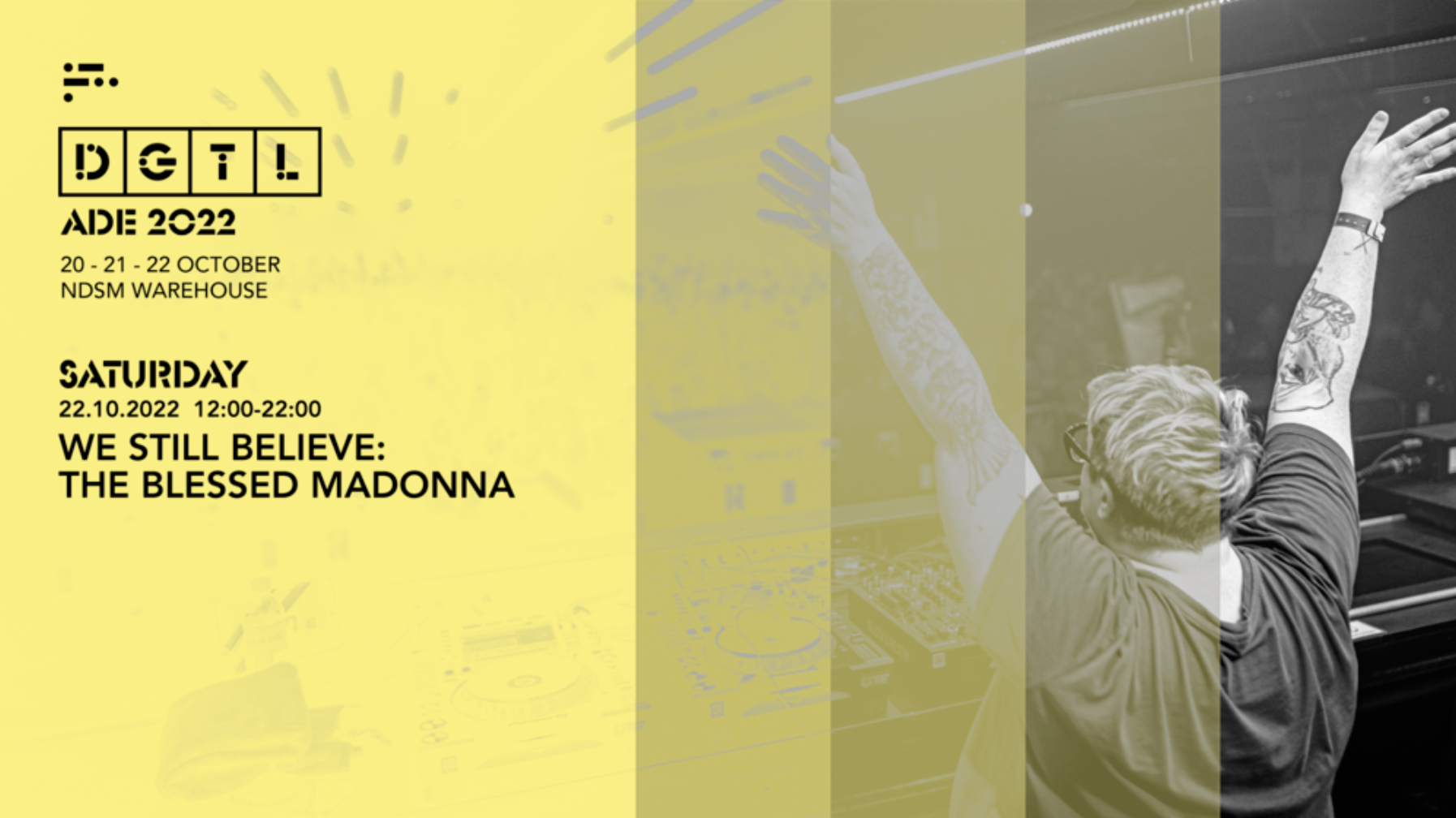 [AMSTERDAM, OCT 2022] In just a few weeks, hundreds of thousands of music fans will descend on the Dutch capital, as the Amsterdam Dance Event makes its triumphant return to the global stage.

A shining jewel in DGTL's enormous festival-style ADE programming is The Blessed Madonna's WE STILL BELIEVE. In her own words:

"When people ask me what "We Still Believe" means, I usually ask them what they think it means. What do you believe in? What do you need to believe in? Whatever that is, take it here. It's available in dance.

It's been over 2 years since the last We Still Believe event. If I'm being honest, like everyone else on the planet who is paying attention, I struggled to connect with what is normally a very deep well of optimism in me. So, when we decided to come back and partner with my beloved DGTL crew I asked myself: what do I need to believe in RIGHT NOW.

I believe in rebirth.
I believe that dancing is the opposite of war.
I believe in the good fight.
I believe that art is resistance.
I believe that house music, disco and techno are sacred music.
And I believe in all my friends at once.

So here we are. What's next?"

Dropping the first beat at 12:00 on Saturday, October 21st deep inside the dark vaults of the atmospheric NDSM Warehouse, WE STILL BELIEVE will run until 22:00 with a line-up that promises nothing less than the very best in house and techno: HAAi & Romy, Job Jobse, Seth Troxler, and a very special back-to-back between Derrick Carter and Marea herself.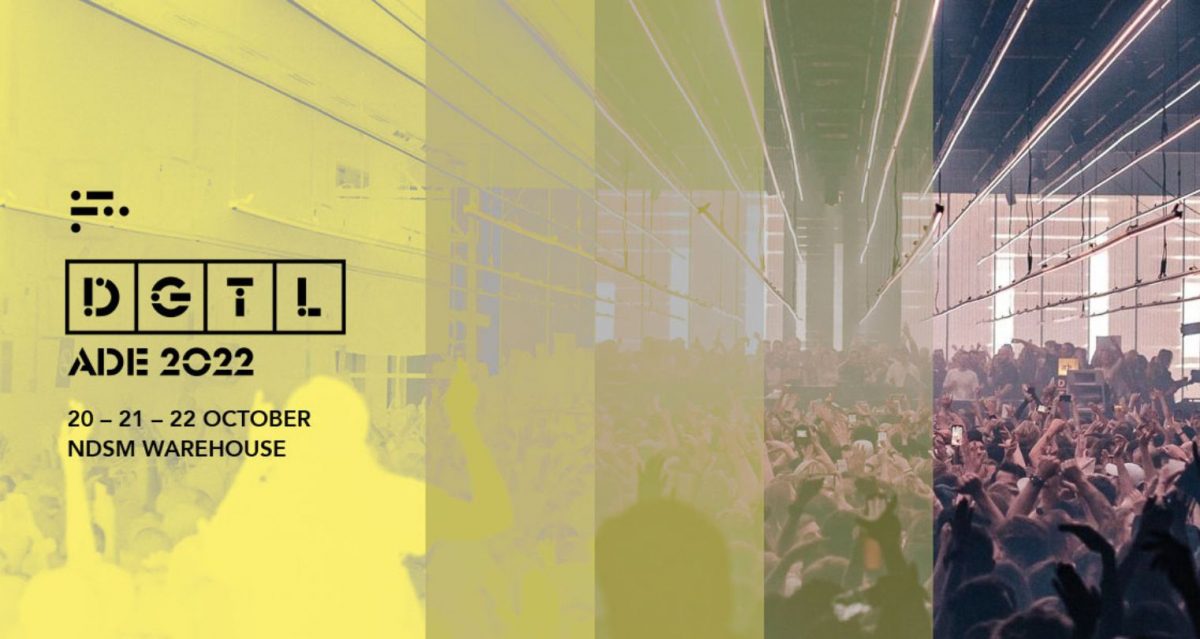 We Still Believe started as  three magic words, scrawled in shoe polish on a broken – down box and hung with Christmas lights on the wall at a small sweaty party: 

"I think you have to give up completely to really understand what hope is. It was like 2011? I had spectacularly, monumentally failed. I left the label. I wasn't DJing. I wasn't putting out records. I was divorced and living on my Dad's couch so naturally my friends and I decided to throw an illegal rave. We didn't have any decorations, so I took a box and wrote, 'We Still Believe' on it. I needed to believe that something better was possible and that's how it started. If you don't have any hope, then write some up and hang it on the wall."

WE STILL BELIEVE is just one of six hotly-anticipated parties DGTL will be throwing across ADE 2022, expecting crowds of over 25,000 across three day and three nighttime events. French wizard WORAKLS will open DGTL ADE at 18:00 on Thursday October 20th with his sensational live orchestral show. Ukrainians ARTBAT takeover the nighttime program as they bring label UPPERGROUND for a very special showcase from 23:00. Berlin sensation Ben Böhmer, who opens Friday 21st's programming from 18:00, went from being one of the most sought after tickets to sold-out in a matter of days. Just as eagerly awaited is Friday night's party, where Fatima Yamaha, Floating Points, Jayda G and Palms Trax will deliver one of the steamiest sessions of the entire ADE experience. After the euphoria of WE STILL BELIEVE on Saturday day, the energy levels at NDSM Docklands will reach a boiling crescendo, perfectly poised for a monstrous climax as DGTL closes out the weekend with its darkest programming yet. Dax J, KI/KI and Paula Temple form a glittering, heavy-hitting techno line-up that should shake ADE to its foundations.
For more information on the entire DGTL ADE 2022 program of events, including line-up and ticket links, head to https://dgtl.nl/ade/#tickets

WE STILL BELIEVE (DGTL ADE EDITION) LINE UP:

Alison Swing – Fafi Abdel Nour – HAAi & Romy – Jerrau – Job Jobse – Josey Rebelle – Mike Servito & Roi Perez – Seth Troxler – SHERELLE – The Blessed Madonna & Derrick Carter

Tickets & Info
Tickets: https://tickets.twelveticketing.eu/events?distributionId=179757
All info: https://ade.dgtl.nl