Amsterdam Dance Event is coming ! Together with Club Atelier we decided to drop spontaneous free entry live recording event for you!
We are excited to host amazing artists like @gracedahldj @melania_sound @nickmoody__ @berlin_bunny_ and we would like to giveaway a chance for one slot for you and be part of the event! Simply send us your mix and share the event!
Let's see each other next Wednesday 19th! 
Register via RA ( https://ra.co/events/1604095 ) or rsvp@keyimagazine.com
During the event you can have opportunity to get some portraits done by www.keyi.eu – @eyes_dice
Huge thanks to @beazy.co for supporting our event with the equipment for the stream! Beazy is a creative platform where you can find everything you need to bring your creative projects to life. Book the creatives, locations and gear you need and after assembling the dream team, use the project management tools to keep track of everything in your project. From moodboards and shot-lists, to talent and budget management.
Lineup: 
– Grace Dahl
– Berlin Bunny
– Melania.
– Nick Moody
+ Special Guest
Amsterdam based Grace Dahl is currently at the forefront of the thriving local scene and swiftly accelerating towards international recognition. She plays a refined selection of styles, mostly consisting of powerful yet groovy techno with an abundance of old school and hard groove influences throughout.
She has been showcasing her advanced skill at various renowned events around Europe such as Awakenings, Vault Sessions and EXHALE. Consistently delivering top-notch performances, she recently joined Vault Sessions as one of their resident DJ's and has been prevalent during their local shows at RADION, Bret and Lofi and international shows at Revier Südost and Anomalie Art Club.
It didn't take her long to take the next step within her career as she headed towards her journey into production a few years ago, which has already led to her track "Vermilion Empire" being released on Amelie Lens' label, EXHALE and her latest track "One Woo For Freedom" being released on Voxnox Records.
With many more impressive shows and productions coming up combined with her undeniable drive and focus, Grace is well on her way to making her vision become reality.
Melania hails from Poland and has made a name for herself in the international techno circuit. What fuels her sets is a hunger for new sounds and surprising juxtapositions that expand beyond genre's boundaries. Aiming for a highly dynamic, fast-turning sound, she's not shy of sweeping epic moments and bass mutations, confidently blending in breakbeat and drum & bass between big room heavy beats. She's based in Berlin, but helds a residency at Projekt LAB in Poznań and is part of the Parisian crew RAW. Since her debut in 2014, Melania has explored various avenues of her music fascinations. Growing confident with her productions, she appeared on Blocaus, Instruments Of Discipline, Oraculo Records and Subsist Records, among others. To focus on more bass-leaning sounds and broken beats, she has recently launched Bunkai, a curatorial cycle at HÖR and now also a travelling party that has already taken over Projekt LAB and Cel in Katowice, aiming to expand both in Poland and abroad. If that's not enough, she also plays rhythmic noise as Harsh Mentor, blurring the lines between DJ sets and live performances in her hybrid sets. In the past, she also co-run the Verzerrung event series. Melania has performed in Europe's major cities, thoroughly exploring her local Berlin scene, but also appearing everywhere from Seoul through Beirut to New York, from Khidi in Tbilisi through Loopy in Hangzhou to FOLD in London, and is of course a frequent guest in her homeland, playing regularly at Projekt LAB or Jasna 1.
Behind the Berlin Bunny music project is the co-creator of Dark Disco.org music platform, where she is promoting the ebm / wave / techno / electro / new beat / idm sound with disco vibe & editor-in-chief of www.keyimagazine.com bilingual eng+mandarin art/music/fashion/photography magazine. Her style has a strong punk, industrial, alternative music background, where her danceable and eclectic mixes contain a combination of modern electronic techno sounds and retro electro/synth wave vibes strongly inspired by Berlin's underground scene. Her music is going over the boundaries touching such genres like new wave, EBM, new beat, post punk and some old school and trashy sounds from the 90's or 80's.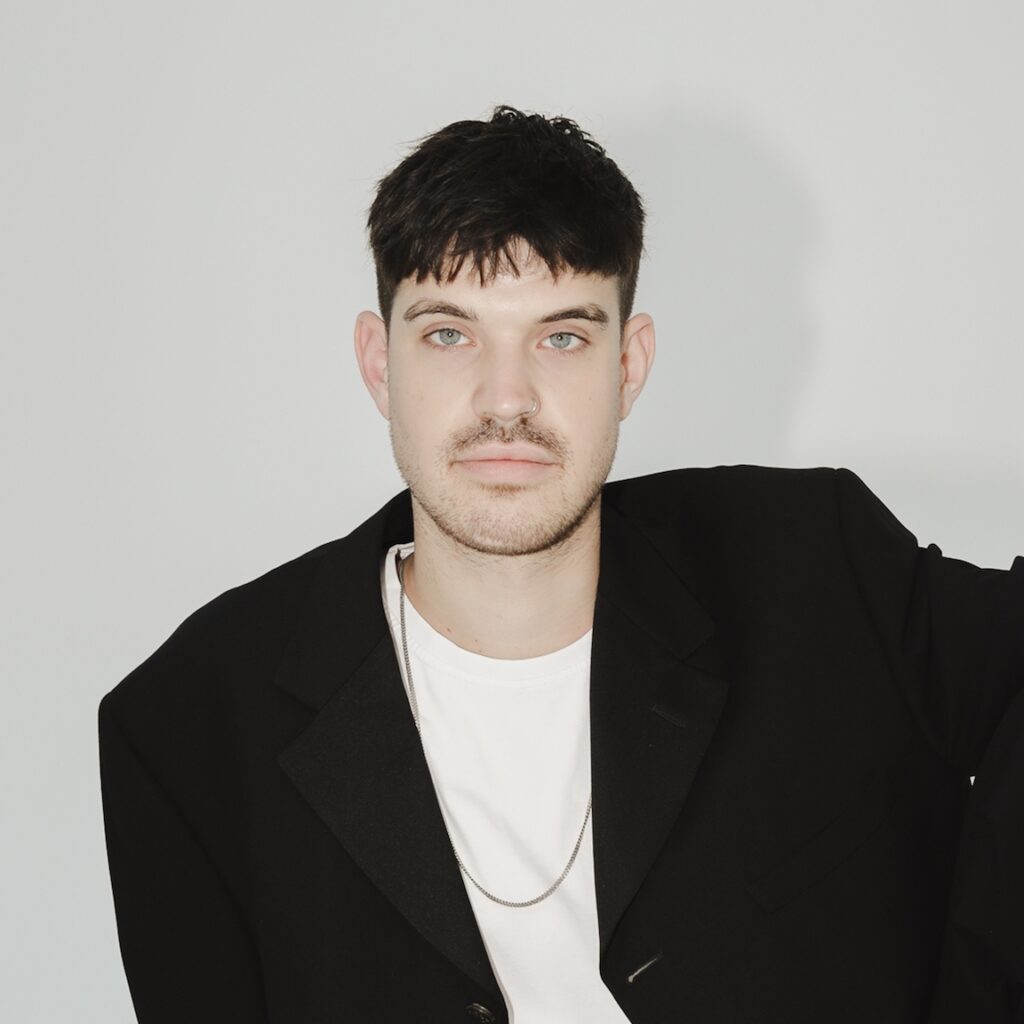 Die Hard and DJing since aged 11, Nick Moody plays techno informed by over 10 years in hardcore. Born at the height of gabber and DJing since the age of 11, hardcore runs through Nick Hoppezak's veins. Before he could even mix two records together he was playing at Studio 80 in Amsterdam for Thunderdome Radio to an audience of 30,000 listeners locked in worldwide. Hoppezak has been promoting hardcore from the DJ booth and behind the scenes ever since. Between 2006 and 2013 Hoppezak was the squeaky prepubescent voice of Thunderdome's weekly online radio show, helping hosts MC Justice and Da Mouth of Madness prank unsuspecting DJs live on air. Thunderdome Radio was also the launchpad for Hoppezak to start DJing early hardcore under the alias Radical Madness, later playing mainstream hardcore and industrial hardcore as N!CK and performing at the likes of Nature One, Defqon 1 and Mysteryland. When ID&T retired Thunderdome in 2012, and Thunderdome Radio ended in 2013, Hoppezak took a step back from DJing and the music he had devoted his entire youth to. Opening the industrial stage at The Final Exam in Amsterdam RAI and Thunderdome Radio's last ever broadcast, a six hour takeover at BEAT Club, were pinnacles in a DJ career that happened all before the age of 20. From 2013 until Thunderdome's return in 2017, Hoppezak worked closely with Francois Maas at ID&T to keep the brand going "in secret". Around the same time he discovered techno and a new kind of hardcore crowd forming around Warehouse Elementenstraat in Amsterdam at nights like Unpolished and Katharsis. Hoppezak's new alias, Nick Moody, is the expression of a steeped hardcore past meeting a hard and noisy techno present, and DJing at the intersection. As Nick Moody, Hoppezak joins contemporary artists like Stranger and Bleaching Agent and veteran acts like Manu Le Malin and DJ Promo – his musical mentor who he shares a studio with – who all frequently challenge the hardcore-techno divide with their DJ sets and productions.
KEYI MAGAZINE is an independent online and print fashion/art/music magazine with a mission to discover and promote new and established talents from around the world, but mainly focused on Asia and Europe. Our main goal is to connect those sometimes very different from each other worlds of those two continents. Our vision is to explore a diversity among artists from different cultures and respect their individual attitudes. Our issue will be in both languages / English and Chinese – Mandarin / to bring this particular parts of the world even closer. We believe in positive values and quality & spreading culture, that might prevent people from mindless consumerism and giving exposure to the people who are truly dedicated to making the world better place. We especially prioritising those who represent conscious, tolerant, sustainable and eco-friendly values. KEYI MAGAZINE was founded by two polish photographers Izabella Chrobok and Grzegorz Bacinski based half in Berlin, Germany and half in Shenzhen, China. They have both creative background and since few years they run photography and video project KEYI STUDIO. They traveled across the world & realize projects which were published internationally.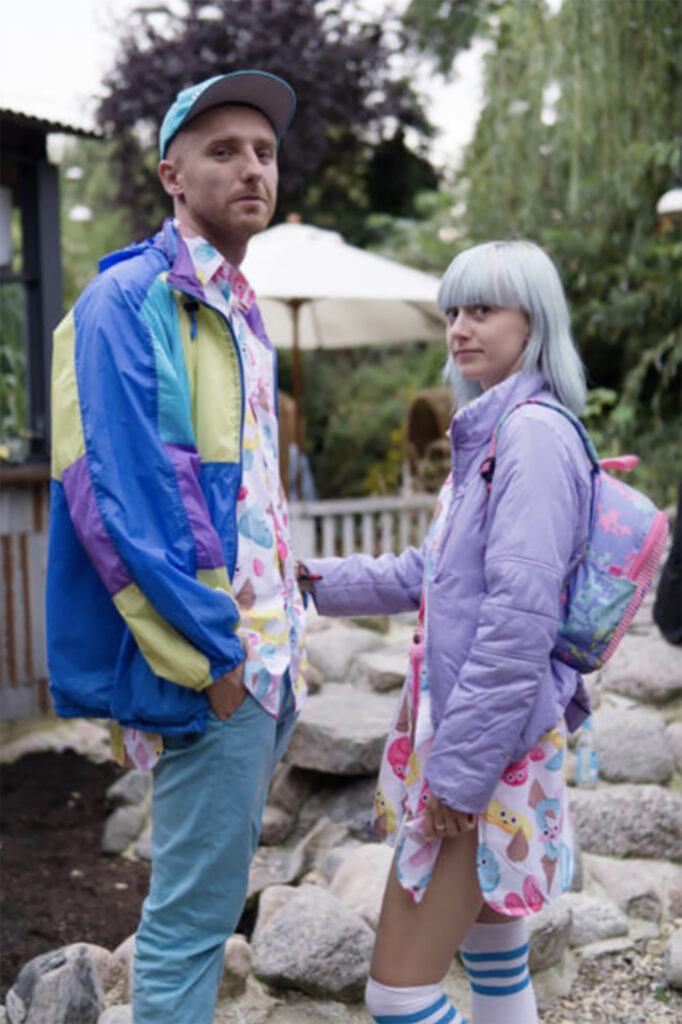 GET LATEST ISSUE HERE:
https://www.keyimagazine.online/product/8157214/pre-order-30th-issue-of-keyi-magazine