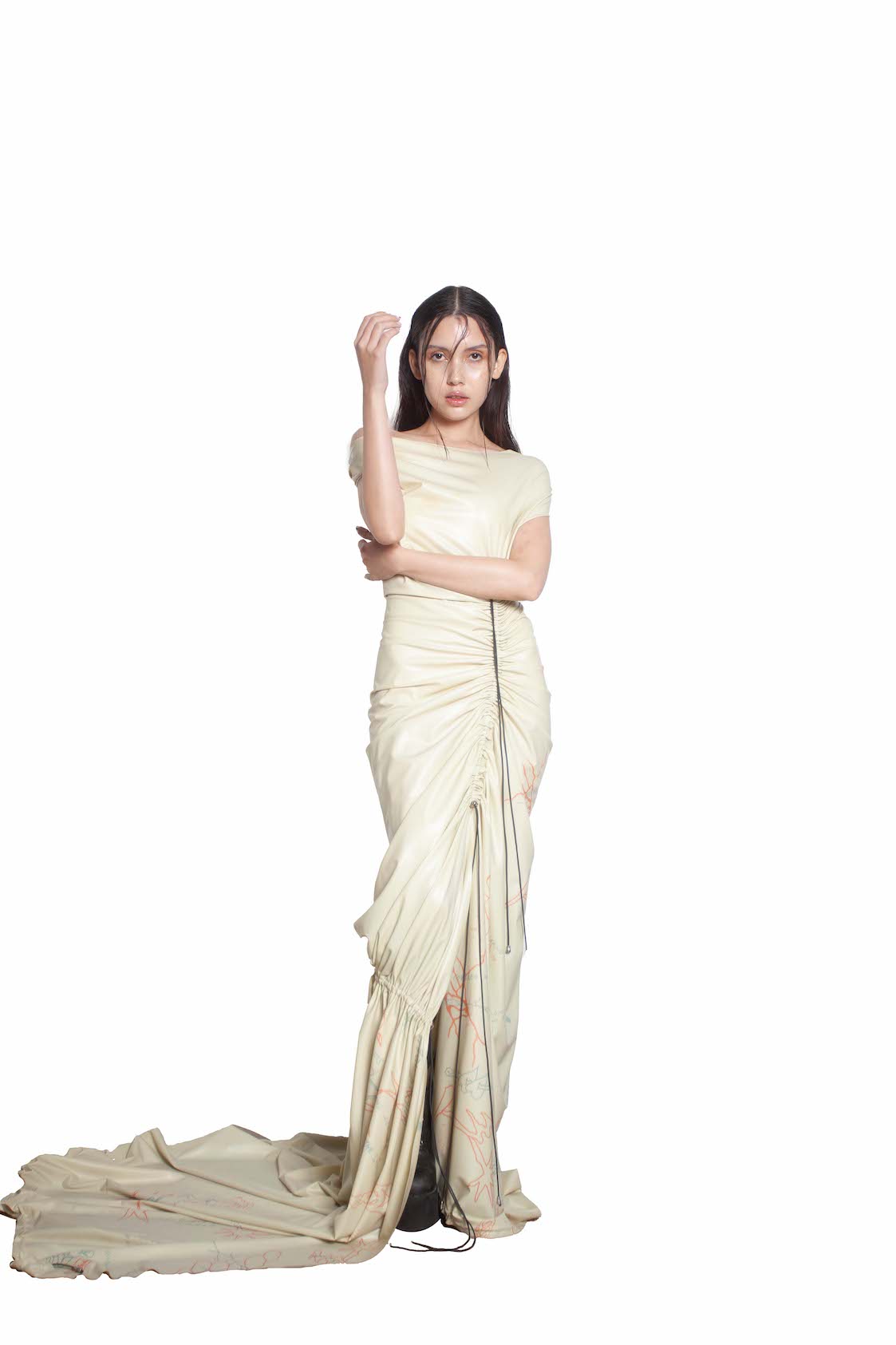 Florian Mathé…
..is a Berlin-based designer and performer specialising in latex as a medium of unapologetically queer and artistic expression. Above all, his goal is to connect performance art, fetish, and high fashion. Successfully Graduating from the Masters class of the University of Arts Berlin. Moreover, the designer Florian Mathé and his work has been featured in major publications. For example, Dazed and Confused, i-D Magazine, and Vogue are names of few.
Florian Mathé是一位驻柏林的设计师和表演者,擅长以乳胶为媒介,毫无保留地进行同性恋和艺术表达。他的目标是将表演艺术、恋物癖和高级时装联系起来。 弗洛里安毕业于柏林艺术大学的硕士班,他和他的作品已经在《Dazed and Confused》、《i-D》杂志和《Vogue》等主要出版物上亮相。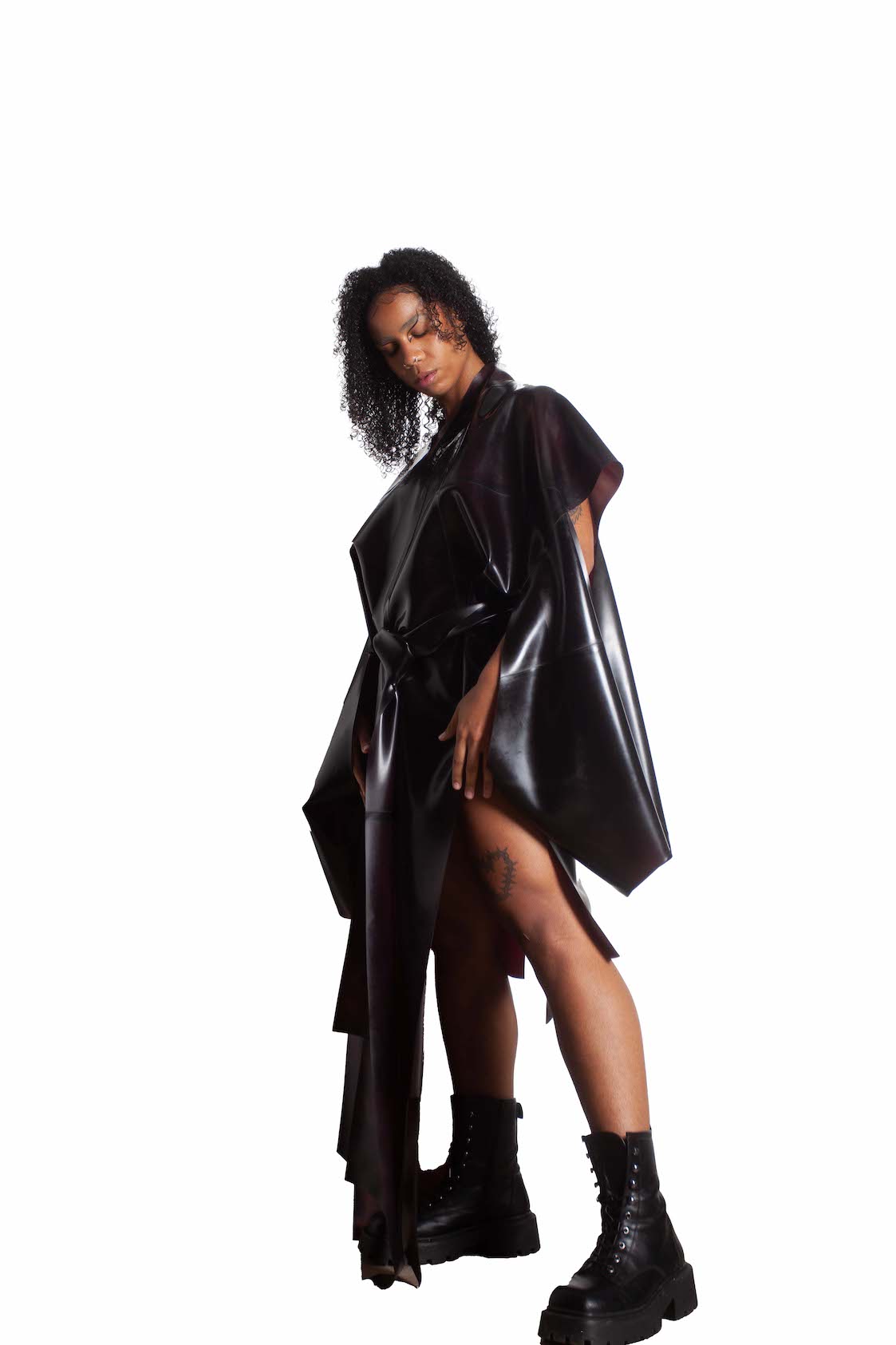 With his desire to "question the terms of beauty, body, and aesthetics," as a key motivation, Florian wished to convey vibrancy, simplicity, and emotions within the context of fashion. 
弗洛里安希望以 "质疑美、身体和美学的术语 "为主要动机,在时尚的背景下传达活力、简约和情感。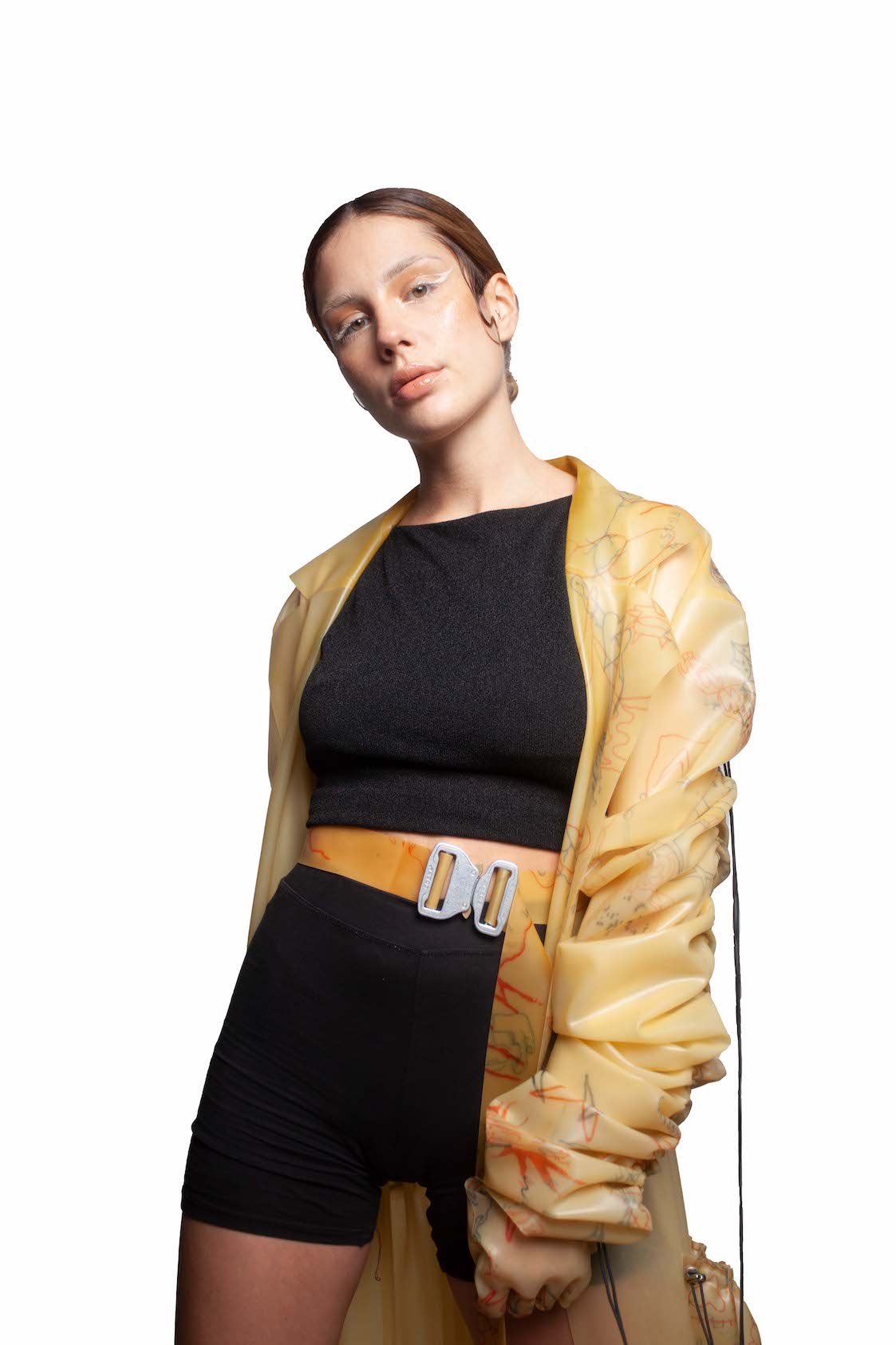 ​Combining traditional clothing techniques, such as shibori and tailoring, mainly using latex as a medium of uniqueness and strength. His garments create a warrior-like expression, in order to take space, protect and express.
结合传统的服装技术,如绞缬和裁剪,使用乳胶作为独特和力量的媒介,他的服装创造了一个战士般的表达方式,以占据空间,保护和表达。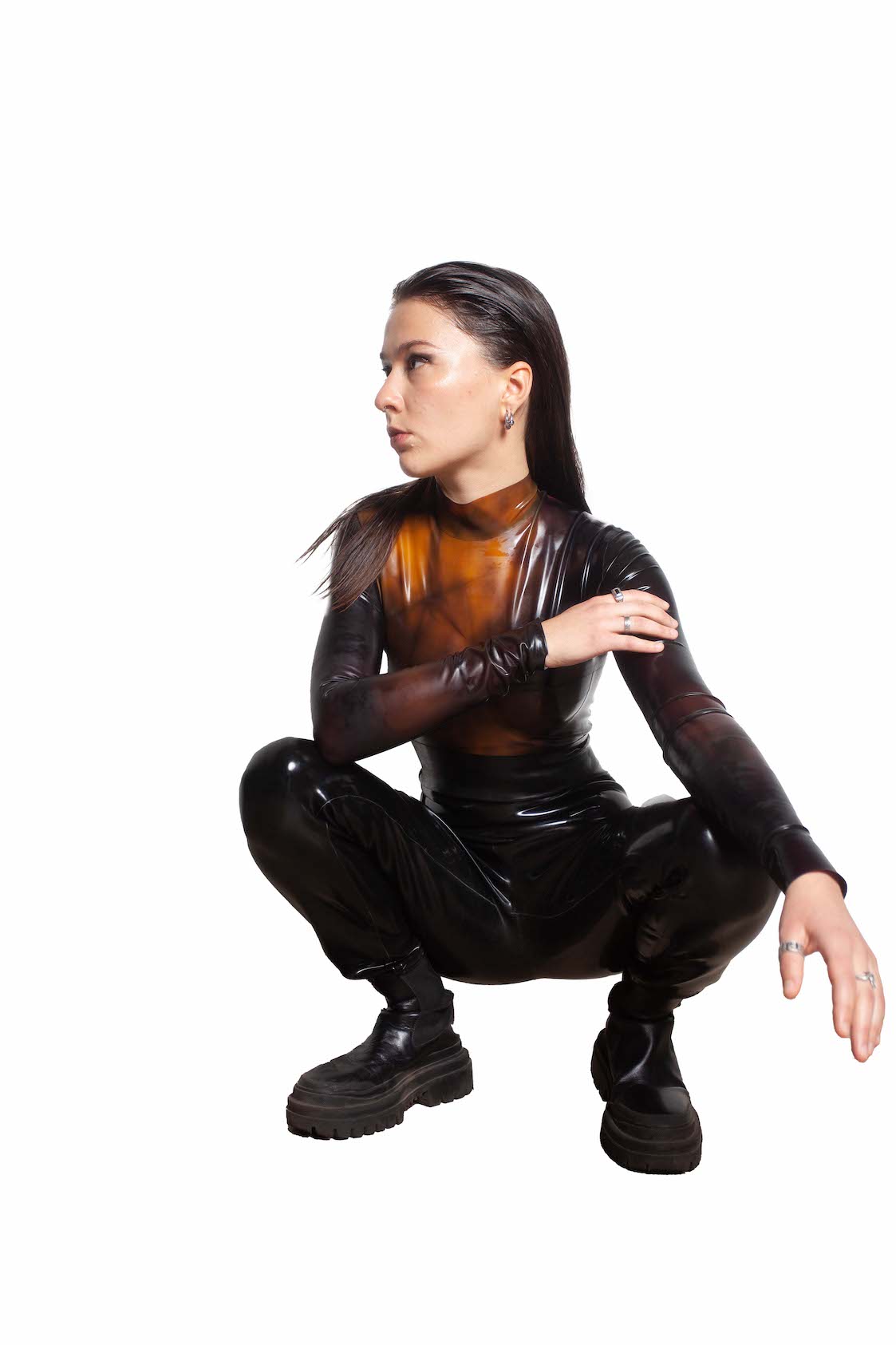 Team credits
Designer: Florian Mathé
Production : Interxenial @interxenial
Photographer: Celine Korrak @celinekorrak https://www.instagram.com/himbo696969/
Talents: @needymythic + @690387.841.00 + @alissajanine + @nadivictoria + @needymythic
Stylist/Creative Direction/Retouch: @_kapitel5
MUA & Hair: @eellomelo + @himbo696969
Other interesting project – This video is presented as part of the Video Viewing Room Richard Kennedy: "Fubu Fukú."
The World Premiere of "Fubu Fukú" was at SimCity 2020, 16 of July. Secondly, 17 of July in 2020 in Trauma Bar Und Kino, Berlin. Curated by NEW MODELS.
Other projects in Keyi involving Florian Mathé – coverstory with Ellen Allien:
Coverstory for Keyi Magazine with Ellen Allien, click here to check it out.