For those who have followed DGTL over the years, you'll recognize the name, Henrik Schwarz. He is one of the game's most dexterous and prolific names, an electronic music legend, masterful composer, and true artist. Over twenty years, some 100 releases, eclectic collaborations, and countless beloved performances worldwide, he delicately balances the line between electronic, classical, and jazz through everything from sweaty club sets to seated auditorium live performances. But that only scratches the surface.
对于那些多年来一直关注DGTL的人来说,你会认识到这个名字,亨里克-施瓦茨。他是游戏中最灵巧和多产的名字之一,是电子音乐的传奇人物,是大师级的作曲家,是真正的艺术家。二十多年来,他发行了大约100张唱片,进行了不拘一格的合作,并在全世界进行了无数次深受喜爱的演出,他通过从汗流浃背的俱乐部演出到坐在礼堂里的现场演出,巧妙地平衡了电子、古典和爵士乐之间的界限。但这只是表面现象。
With Home In On, the German maestro joins the DGTL Records family, emerging from the pandemic with two tracks of studio wizardry and a clear reminder of why he is one of the premier names in melodic minimalism.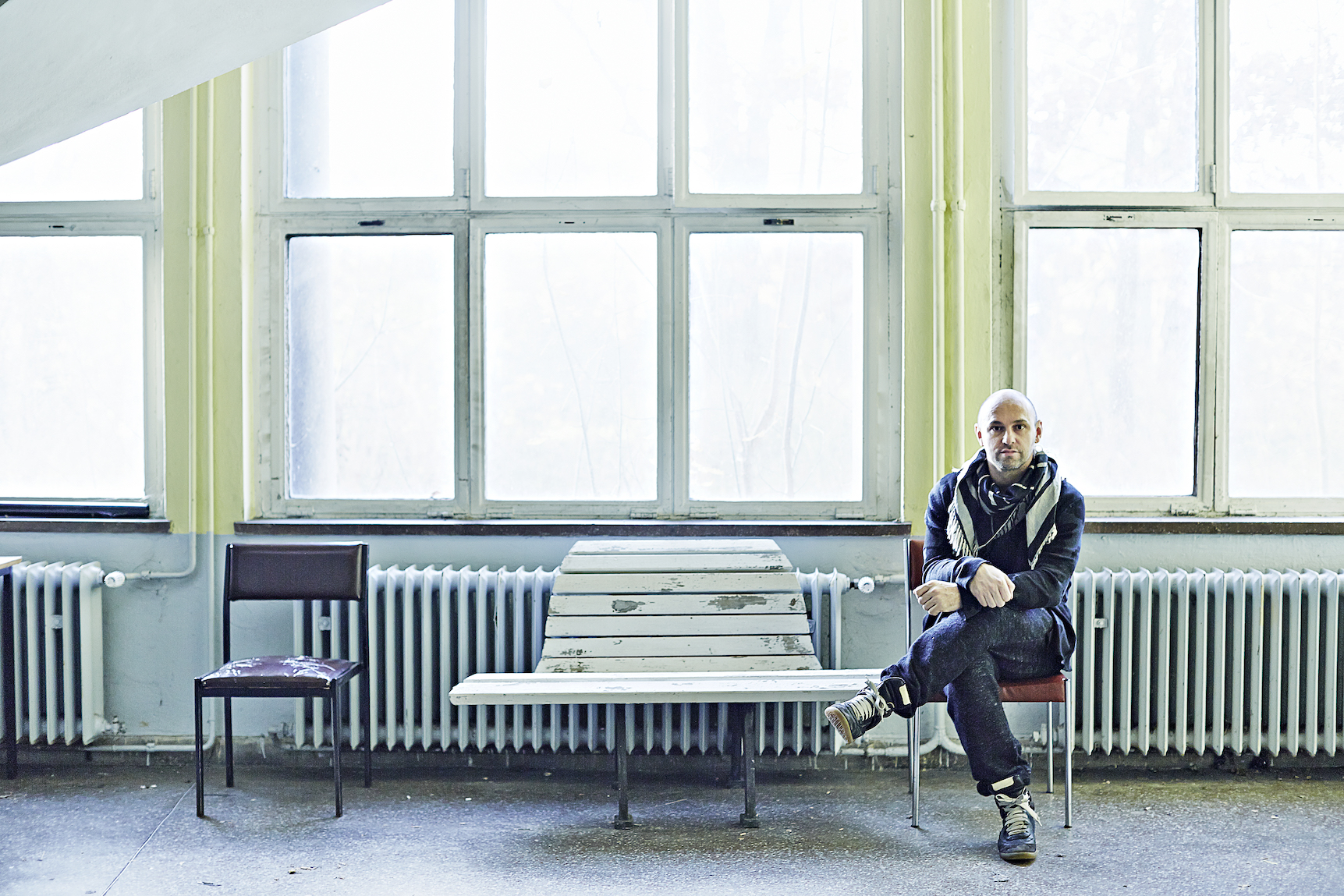 Hey Henrik, pleasant to talk with you for the first time, how have you been?
I am very good now again. During the past 2 years, I realized again how much I love what I do. I also learned how important it is to be together with people and exchange ideas. In some way, I am thankful that there has been a STOP moment in everyone's life. When you move fast you might overlook a few things that are important. When you slow down for a while the perspective changes and I found that an interesting new input.
嗨,亨利克,很高兴第一次和你谈话,你最近怎么样?
我现在又很好了。在过去的两年里,我再次意识到我是多么热爱我的工作。我还了解到,与人们在一起并交流思想是多么重要。在某种程度上,我感谢每个人的生活中都有过STOP的时刻。当你快速前进时,你可能会忽略一些重要的事情。当你放慢脚步一段时间,视角就会改变,我发现这是一个有趣的新投入。
Speaking about sound evolution, how would you describe your music now and back in the day?
When I started I didn't expect anything and everything I made was new and exciting. Like a child in the candy store. Over the years everything got much more professional. Both from my production perspective and also from how everything in the scene developed. For example, if you compare the sound systems when I started to the ones we have now it is clear that that also reflects in the overall production quality of producers. But still today my most important strategy is to combine extremes: Loud and quiet, big and small, artificial and human, nasty and sweet, etc. And keeping the inner child alive and excited about small things.
谈到声音的演变,你会如何描述你现在和当年的音乐?
嗯,当我开始的时候,我没有期待什么,我做的每一件事都是新的和令人兴奋的。就像一个在糖果店的孩子。随着时间的推移,一切都变得更加专业。无论是从我的制作角度,还是从现场的一切发展来看。例如,如果你比较一下我开始时的音响系统和我们现在的音响系统,很明显,这也反映在制作人的整体制作质量上。但今天我最重要的策略仍然是结合极端的东西。大的和小的,大的和小的,人工的和人类的,讨厌的和甜蜜的,等等。并保持内在的孩子的活力,对小事情感到兴奋。
You worked with artists like Mary J Blige or Coldplay with different styles… Could you tell us about the biggest aspects of collaborations in music? How do you usually pick the artist?
Well, they usually pick me, and then you see if something comes out. I think it is mostly about trust. Again here you can combine very different things and the result might be very interesting if you manage to find a common language together and trust each other. I usually get very interested when people come from outside the dance music world. Then you throw your ideas together and try to find the essence of that combination.
你与Mary J Blige或Coldplay等艺术家合作,风格各异……你能告诉我们音乐中合作的最大方面吗?你通常是如何挑选艺术家的?
嗯,他们通常会选择我,然后你看是否会有东西出来。我认为这主要是关于信任。同样在这里,你可以把非常不同的东西结合起来,如果你能找到共同的语言,并且相互信任,结果可能会非常有趣。当人们来自舞曲世界之外时,我通常会非常感兴趣。然后你把你的想法扔在一起,试图找到这种组合的本质。
Your current EP is released on DGTL Records. Could you tell us more about how that happened? and your experiences with the festival itself?
I play DGTL for a very long time. And I trust them. Over the years it feels like there is a strong connection. I feel they always put their best into everything they do. And they never stop adding new ideas. Big ideas. I like that a lot and I always feel at home when I play DGTL.
你目前的EP,是由DGTL唱片公司发行的。你能告诉我们更多关于如何发生的吗?以及你在音乐节本身的经历?
我玩DGTL已经很长时间了。而且我信任他们。这么多年来,感觉有一种强烈的联系。我觉得他们总是把最好的东西投入到他们所做的一切中。而且他们从未停止添加新的想法。大的想法。我非常喜欢这一点,我在玩DGTL的时候总是有一种宾至如归的感觉。
Speaking about your track which we are premiering – Posidonia Oceanica, the groove and bassline work perfectly, how did you come up with the idea for a track? and what was the process of it?
One of my favorite ways of producing is to improvise during a set live on stage. I always have a small keyboard with me and if everything feels right I just start playing something. I grab a random bass sound, add some keys and a lead sound and work on the drums a bit. I believe that if all goes well then the energy of the place and the people somehow sneak into this recording and make it very special. Something you can't create in the studio. And that can be the basis for a new track. That is exactly what happened here. After my set at DGTL Tel Aviv, a few people sent me videos and asked for the track that I had played. So I decided to work on it a bit, which later became Posidonia.
谈到你的曲目,我们正在首发 – Posidonia Oceanica,凹槽和bassline效果很好,你是如何想到这首曲目的?
我最喜欢的制作方式之一是在舞台上的现场表演中即兴创作。我总是带着一个小键盘,如果一切感觉正确,我就开始演奏一些东西。我随机抓取一个贝斯的声音,加上一些钥匙和一个主音,然后在鼓上做一些工作。我相信,如果一切顺利,那么这个地方的能量和人们就会以某种方式潜入这个录音中,使它变得非常特别。一些你在录音室里无法创造的东西。而这可以成为一个新曲目的基础。这正是这里发生的事情。我在特拉维夫DGTL的演出结束后,有几个人给我发了视频,问我要我演奏的那首曲目。所以我决定在它上面做一些工作,这就是后来的Posidonia。
What are your further plans for this year ?
I am working on an album for a great label that I have been working with for a long time. Some remixes are already nearly finished as well and will be out within the next few months. And I am working on a hardware project that I hope will be able to announce soon.
你今年的进一步计划是什么?
我正在为一个与我合作了很长时间的伟大厂牌制作一张专辑。一些混音作品也已经接近完成,将在未来几个月内推出。我还在做一个硬件项目,我希望能很快宣布。
LISTEN TRACK PREMIERE HERE:
if you want more information about the festival DGTL
or get the latest issue of KEYI MAGAZINE
or read more music interviews
SOCIALS TO FOLLOW: