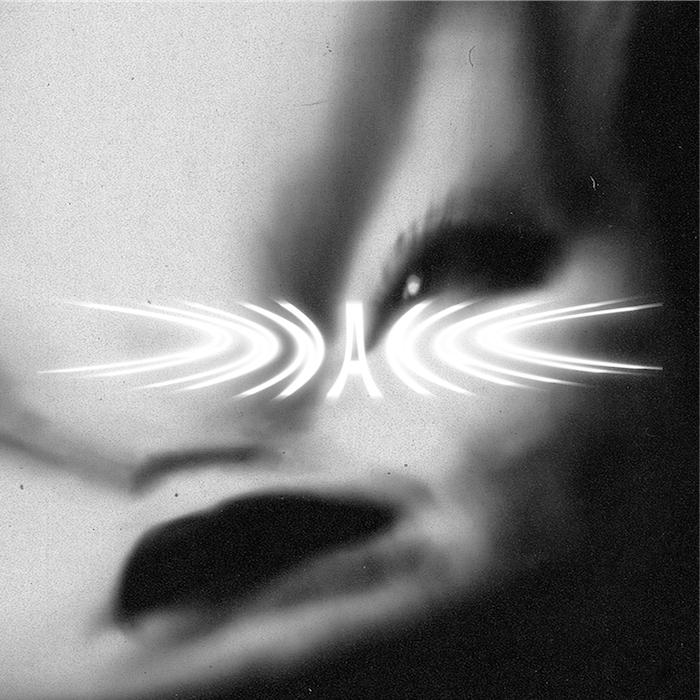 Who is Faceless? What is beauty? How does it feel to become an avatar?
A trilogy of three-track EP exploring humanity's obsession with aesthetics in conjunction with technology and personal expression.
It may be hard to believe but it's true — these days, we're more obsessed than ever with how other people perceive our personal beauty and identity. But where does this obsession come from? Why are we so compelled to show only the very best version of ourselves online or in person? Go deeper with Faceless part one, a three-track EP exploring humanity's obsession with aesthetics in conjunction with technology and personal expression.
What would happen if you didn't have any limitations on your self-representation? On your art? A world where you can exist without boundaries, as free as music should be? Faceless part one is a taste of this life and sound.
Stream faceless part one to find out how beautiful you are. This text has been generated by an AI.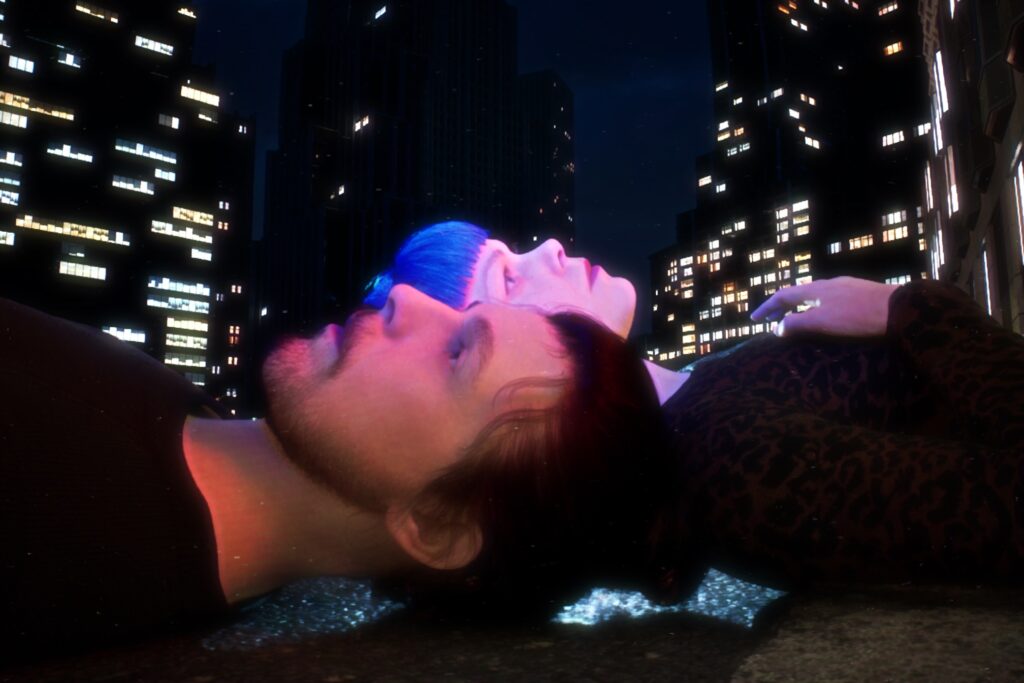 フェイスレスとは何者か?美しさとは?アバターになるとはどういう気分なのか?
テクノロジーや個人的な表現と結びついた人類の美学への執着を探る3部作のEP。
信じられないかもしれませんが、それは真実です。最近、私たちは自分の個人的な美やアイデンティティを他人がどう受け止めるかに、かつてないほど執着しています。しかし、その強迫観念はどこから来るのでしょうか。なぜ私たちは、オンラインでも対面でも、最高の自分だけを見せなければならないのでしょうか?Faceless part 1は、テクノロジーや個人的な表現と結びついた美意識に対する人類の強迫観念を探求した3曲入りEPです。
もし、あなたが自己表現に何の制限もなかったらどうなるでしょうか?自分のアートに対して?音楽がそうであるように、境界線なく存在できる世界とは?Faceeless part 1は、この人生とサウンドを味わうことができます。
Faceeless part 1をストリーミングして、あなたの美しさを確かめてください。このテキストはAIによって生成されています。
LISTEN PREMIERE HERE:
Hey, Anne and Tom nice to talk with you, could you introduce yourself and explain to us what stands behind the ANNANAN project?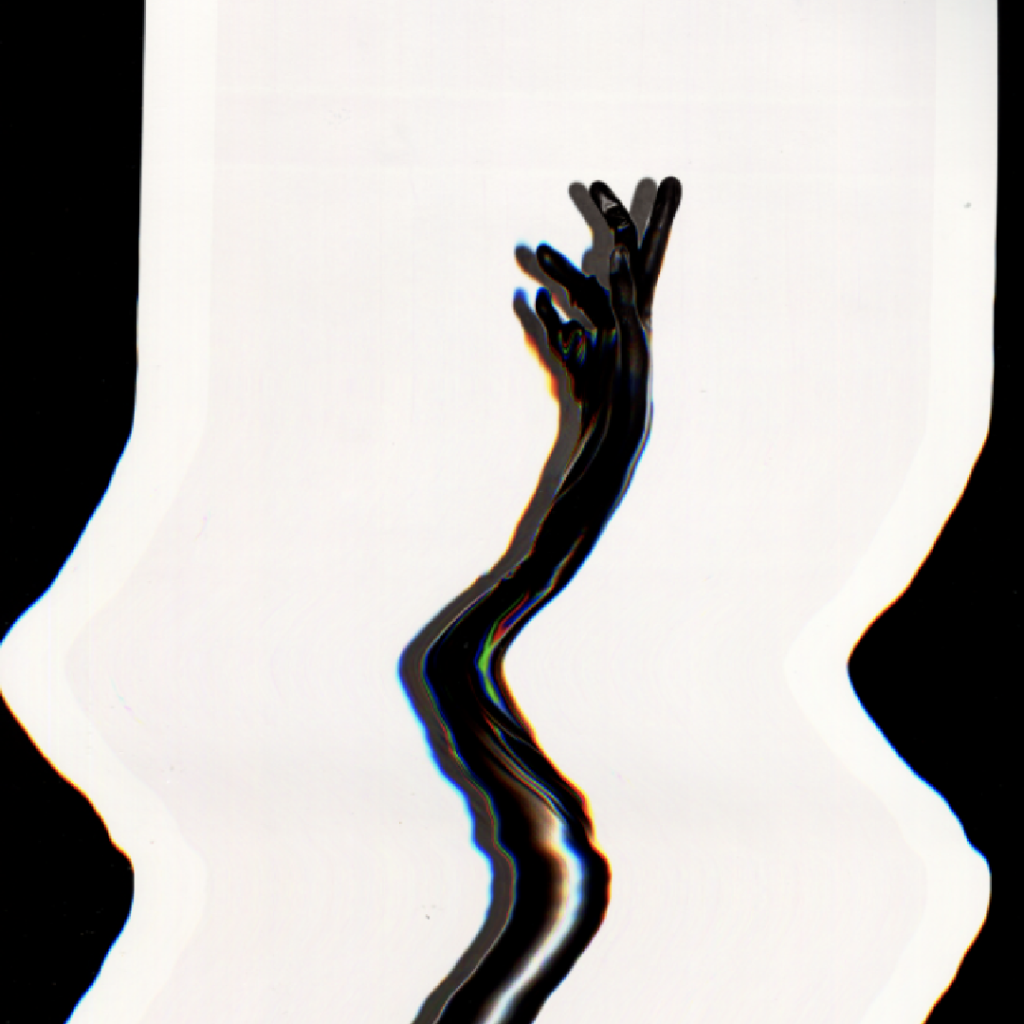 Hi there! We are ANNANAN, a music project focused on exploring the intersections between technology, emotion, and the unknown. Behind the project are two musicians, Anne and Tom, who wanted to create something that pushes the boundaries of traditional music and brings together different worlds and dimensions.
Starting from the beginning you are the creators of MachineJazz.  Also, you released at Pinkman Records and Forbidden Planet, that´s like a dream start for musicians. Why did you decide to have a break? 
We took a break from MachineJazz to focus on ANNANAN because we wanted to delve deeper into our musical and creative pursuits. We felt that ANNANAN would give us the freedom to explore new ideas and sounds.
We are intrigued about your project, speaking about obsession, AI ability and being in different dimensions at first deep look into your concept, transforming from one place to another that´s how we feel while listening to some of the tracks.. what is an obsession for you? How do you describe it? and how do you feel in uncertain robotics machinery around us…do you feel obsessed?
An obsession to us is a driving force that can consume a person's thoughts and actions. It's a force that can drive creativity and exploration, but it can also become dangerous if it becomes all-consuming. As for uncertain robotics machinery, it definitely feels like a constant presence in our lives and we're both drawn to it and a bit wary of it at the same time.
Do you think the world would still exist if we could live without boundaries or fear ?
If we lived without boundaries or fear, the world would certainly be a different place. It's hard to say whether it would still exist or not, but it would definitely be a more free and open world.
Speaking about Part 1 of your new project, the track Can't Sleep reminds us of the fight between ordinary life with delusional promises. How do you feel when you listen to it? What did you try to express? 
Can't Sleep was an attempt to express the conflict between our desire for stability and comfort, and our need for excitement and unpredictability. It's a struggle to find peace and happiness in a world that is always demanding more from us.
Stream faceless part one to find out how beautiful you are. This text has been generated by an AI. Those are the last words of your press release, do you think we could create a bio of an artist by AI too, and try to sell it those days? What is an online presence to you? 
As for the possibility of AI-generated artist bios, we think it is an intriguing idea that could have interesting implications for the music industry.
For us, having an online presence is an important part of our identity as a music project, and we work hard to maintain an active and interesting presence in the form of visual media, such as music videos.
We are here to premiere the video from the first part Shop My Face. Could you tell us more about the idea of it? and the process of the track and video itself? 
We created a low-budget experimental collage music video about the intersection of the real and the digital. This was an exciting and challenging project. With limited resources, we had to be creative in how we approached the concept and brought it to life on screen.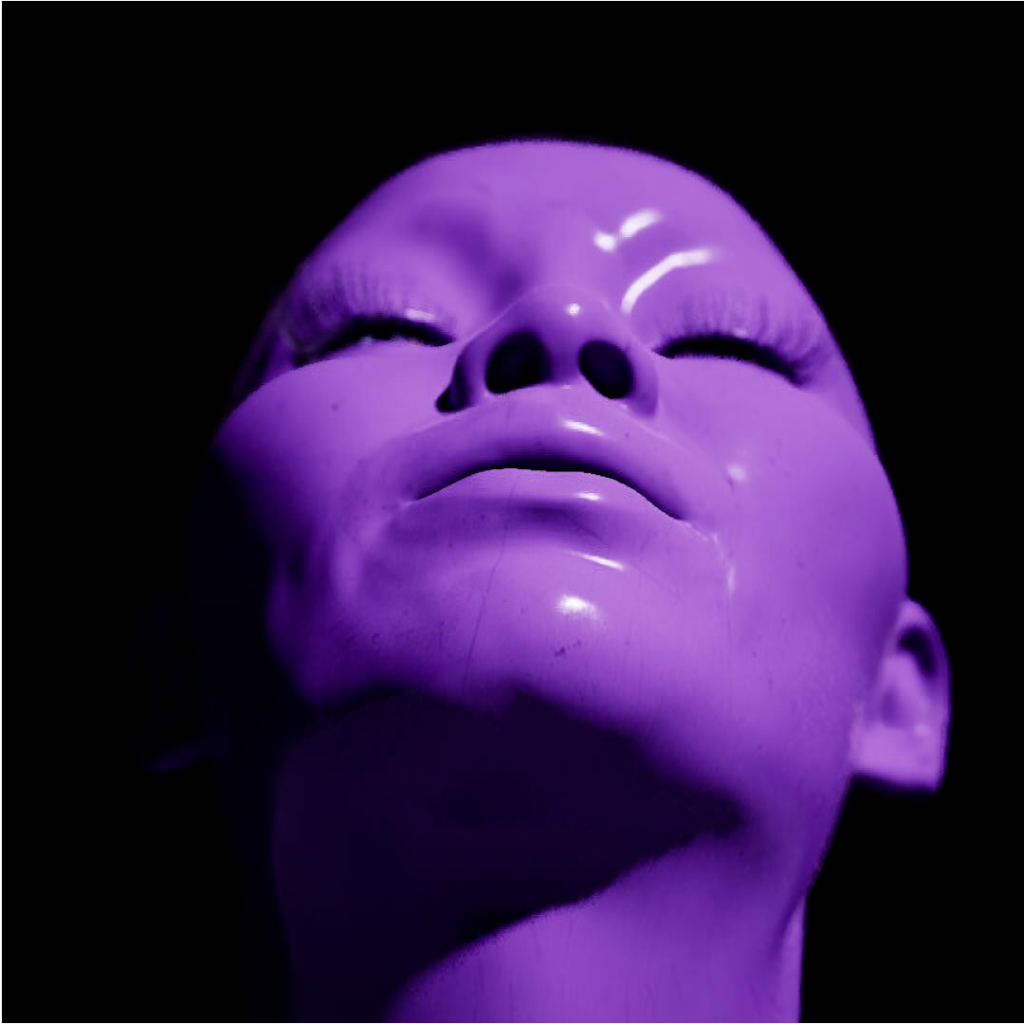 The video was a combination of live-action and digital manipulation, blurring the lines between the real and the virtual. We were all passionate about exploring the relationship between technology and humanity.
We started by filming different shots of our faces, incorporating elements of the digital world into the scenes through the use of projection mapping and visual effects. We then edited these shots together to create a fragmented, disorientating experience that reflected the feeling of being caught between two worlds.
Music was a driving force behind the video and we worked closely with the soundtrack to create a cohesive experience.
The electronic beats and atmospheric sounds provided a backdrop to the visuals, helping to create an immersive world for the viewer to get lost in.
Could you tell us about the future plans for ANNANAN? Any more announcements are ready to unveil ?
As for future plans, we're working on the third part of our project Faceless and are excited to share more of our music and ideas with the world. Stay tuned for more announcements!
All answers were generated using our interview assistant ChatGTP.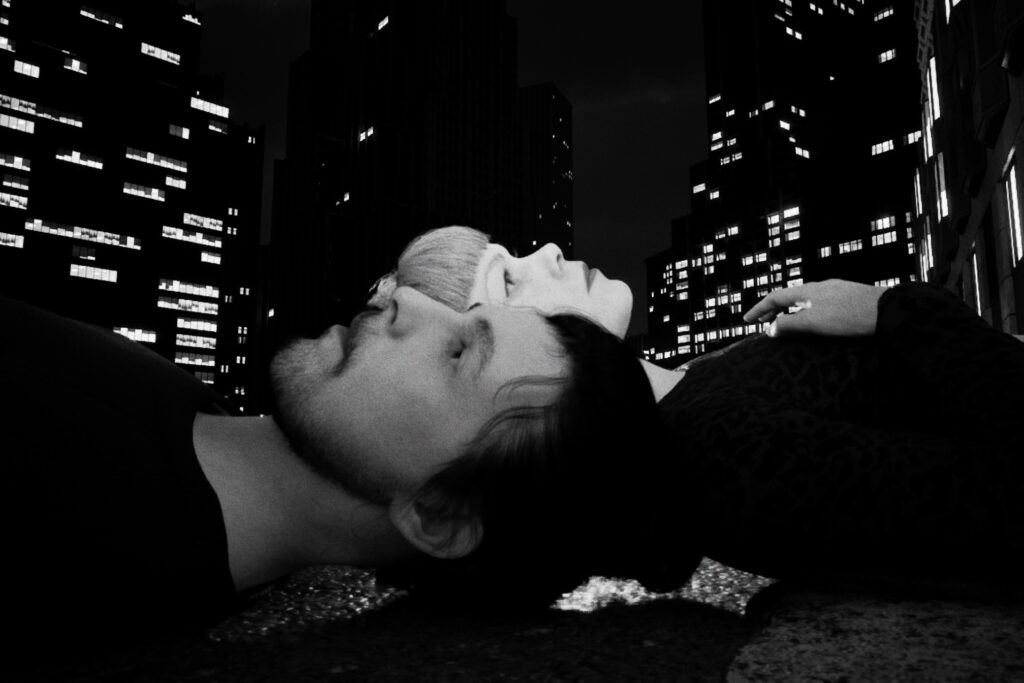 The atypical techno duo. ANNANAN are a Berlin-based songwriting and live doublet. Together, they combine husky vocals and pithy drums in their analog-driven sets. Recognized for their bone-chilling aesthetic, the pair lure their listeners into a nebulous underworld, as displayed on imprints Pinkman and Forbidden Planet, and on their own label, Machine Jazz.
ANNANAN stands for raw and noisy vibrations.
Their music's energy is characterized by a harsh density and a balanced introspective dialogue of sounds, structures and atmospheres.
Its dark and abrasive tone, enriched by haunting vocals and melancholic synths, might dominate, however, finds its complementary counterpart in wildly driving rhythms and particles of light, pending and pleasant melodic figures.
Their live performance is a dialog between machines and humans, material and energy, Anne and Tom. The audience is sucked into the space created by sounds and emotions radiating from the stage. The key concept of their concerts is improvisation. Nothing is fixed, nothing is set. Based on the initial compositions and arrangement, every performance gains uniqueness through the improvisations influenced by the energy of the moment, the nature of the venue and the communication and interaction with the audience. It is their urgency to continue and extend this dialog.
Socials to follow: