MRIYA FW 2023/2024
Entitled 'Mriya' which means 'Dream' in Ukrainian, the new collection by Ukrainian designer Kristina Bobkova is about an aspiration for peace and rebirth of her native country. The designer reflects on an image of a present-day Ukrainian woman facing an unseen tragedy while struggling to keep going on with her everyday life. It's a woman who discovered her bravery, stoicism, dutifulness, and big heart. A woman who works and runs her family, a woman who had to flee, a woman who joins the Army to fight for freedom, a woman who volunteers to help those in need.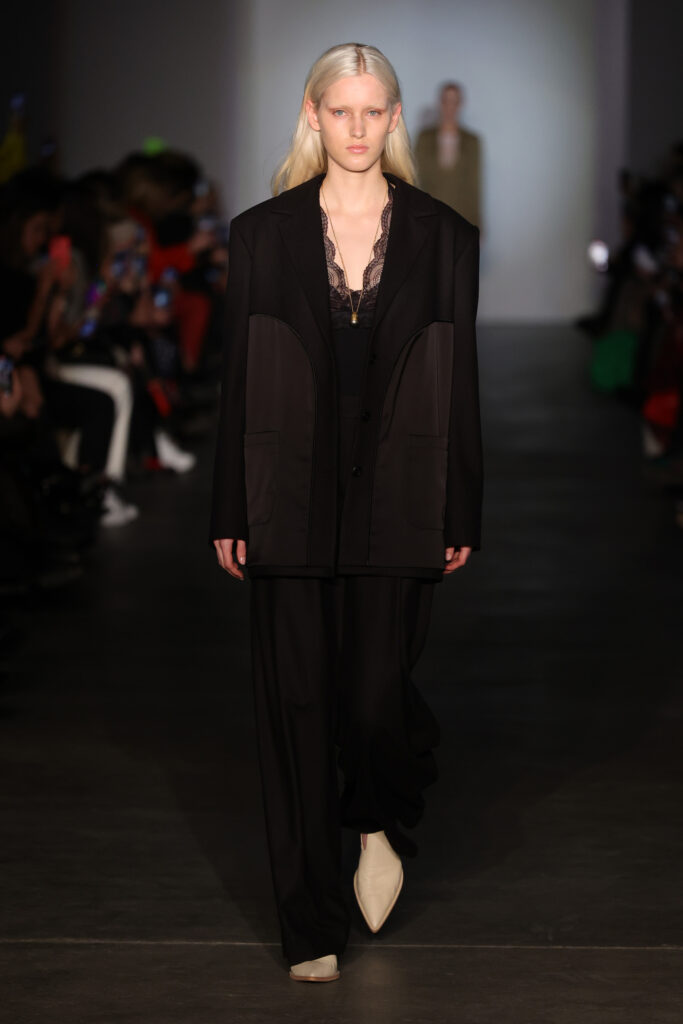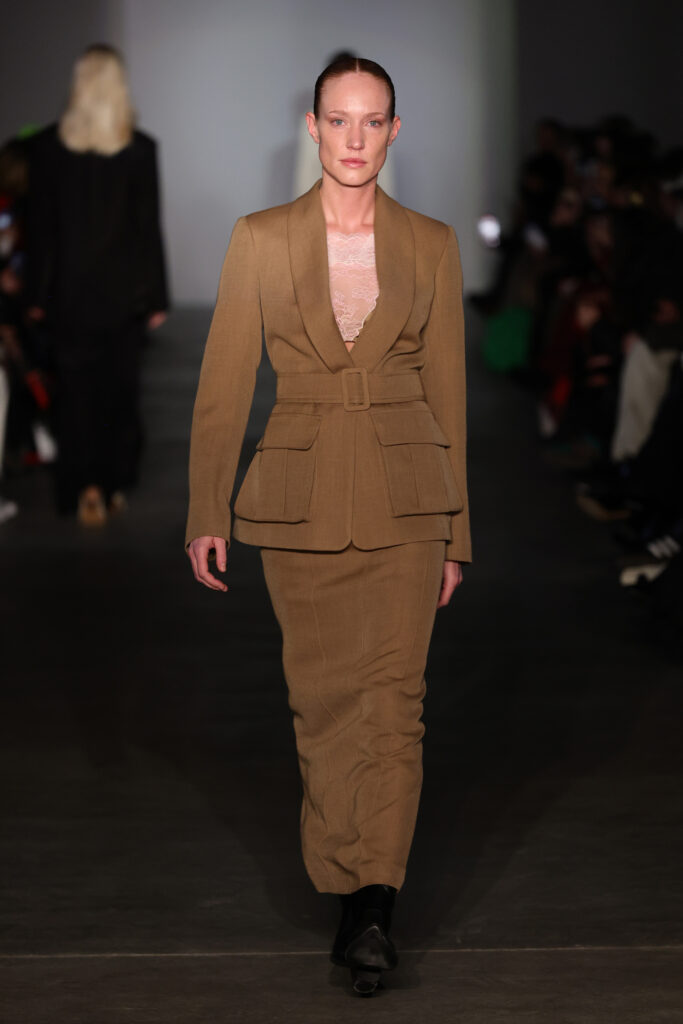 Bobkova translates this controversial balance of strength and fragility of her fellow women into the language of clothes. The collection is full of high contrasts: tender feminine lace and cosy knits speaking about seeking comfort, rough army-looking blazers representing the courage of a fighter. She's interested in how clothes make a woman feel and how she will adapt them to her ever-changing life. It's a grounded and sophisticated collection infused with a whole spectrum of emotions pulled together.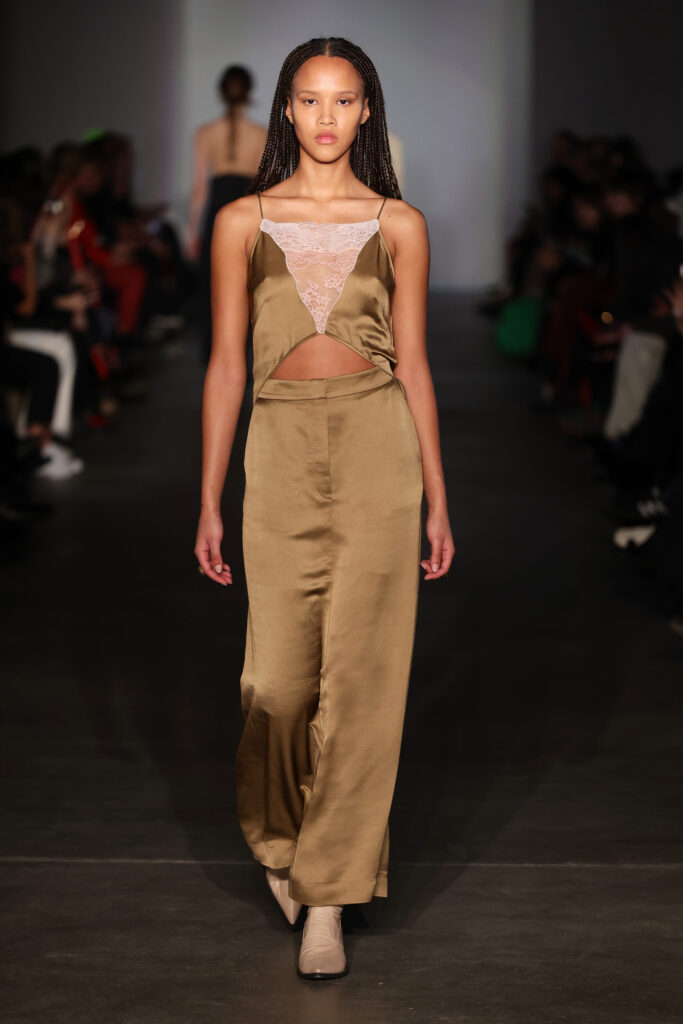 The sensuality of lace is one of the main accents. From 90ish plunging lace-edged maxi slips and bras to upcycled patchwork A-line mini dresses and skirts styled with leather stocking boots à la Françoise Hardy in the 60s, the lace gives delicate softness to BOBKOVA's signature rigorous minimalist cuts. There are references to military service uniforms to tell the story of women soldiers: safari skirt suits in khaki and white featuring blazers with boxy pockets represent a refined and grown-up take on utilitarian functionality. МРІЯ' word in Ukrainian adorns metal rings styled as knuckle dusters.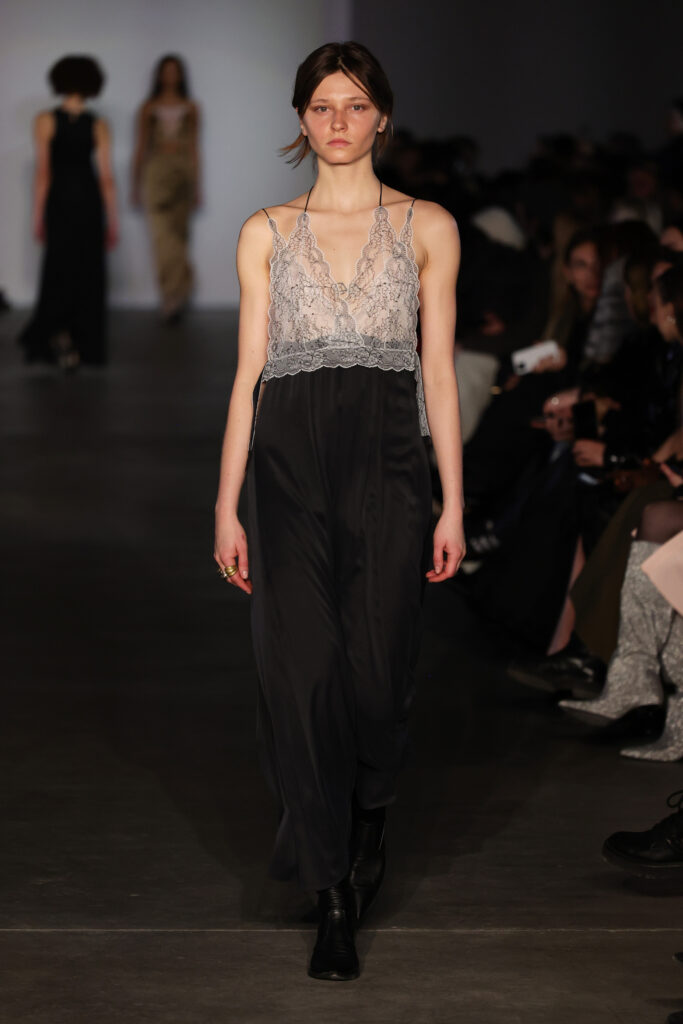 Elevated everyday dressing is the core concept of the brand, and its benchmark power tailoring is the protagonist. Impeccably cut separates are designed to form a timeless, glorious smart wardrobe. The loose-fit shirt dress is one of its staples. The designer departs from traditional Ukrainian vyshyvanka peasant undershirt, deconstructing and updating it to the contemporary aesthetics.
Upcycling philosophy rules in this collection heroically created in the brand's Kyiv atelier under the borderline conditions of wartime – blackouts, heating shortages, air raid alerts.
It was practical to concentrate on manual craft when the machines were out of power. The fabric offcuts and knit leftovers were used by the artisans to create new pieces and decorative details in patchwork and crochet techniques, known and practiced for centuries in Ukrainian countryside. Upcycling helps the atelier to minimize wastes. The designer, for whom sustainable approach is a mindset, sources her textiles in Italy from overstock rolls of luxury maisons to participate in a conscious second cycle of material usage in the industry.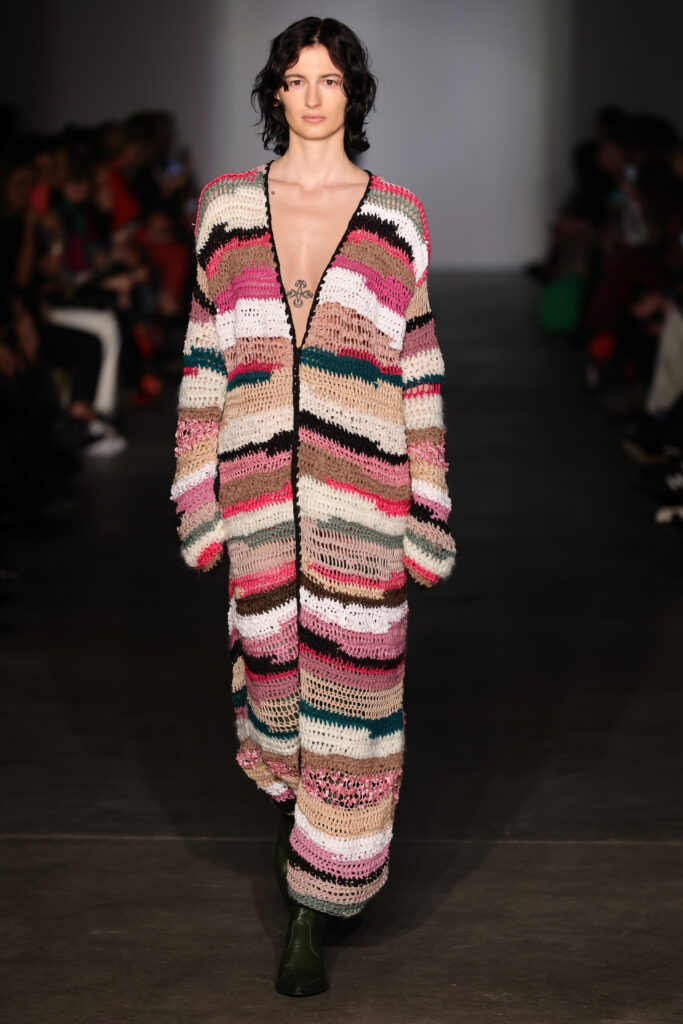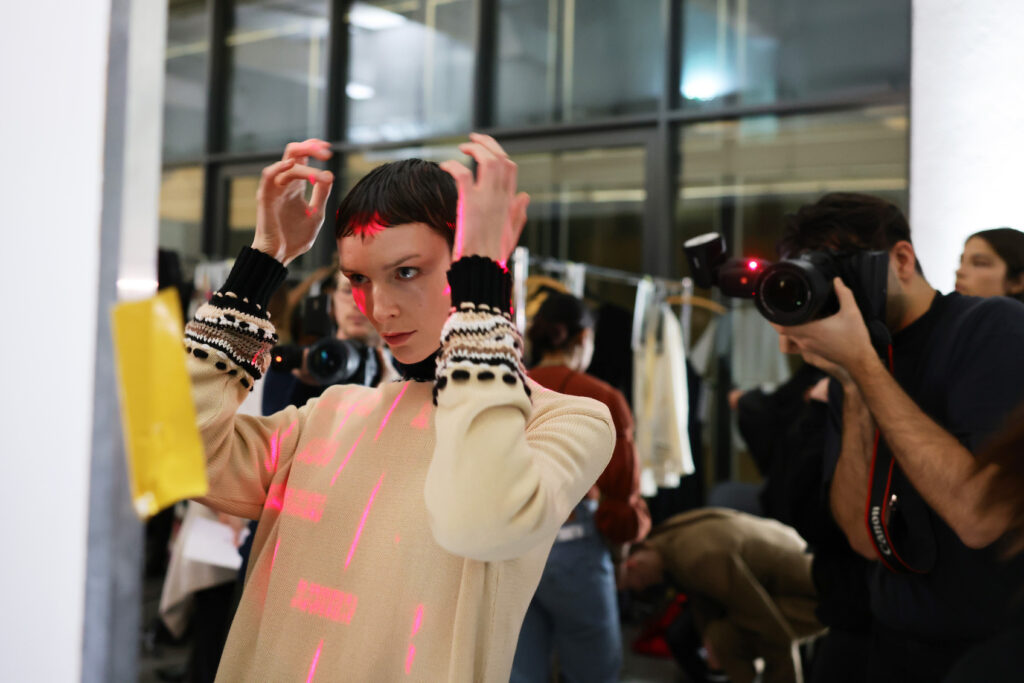 Credit: BOBKOVA x NEWEST_Daniel Faro for Nowadays
TEAM
Designer: Kristina Bobkova https://bobkova.com.ua/en/ Instagram
Style: Vena Brykalin
Sales International: Oksana Tsydinska
PR International: Elena Diachenko & Alya Gonta at Kvitka
PR Germany: Kristina Hellhake at compose