Poly Chain is one of the most supported artists by CXEMA and Unsound. She previously released on Dom Trojga, Die Orakel, NECHTO Records, Standard Deviation, Mondoj. Her live performance can be a mystical texture of dreamy electro and hypnotic ambient but also an energetic magma of club-ready sounds representing majestic musical architecture. Poly Chain played at Tresor, Le Sucre, KHIDI, RSO Berlin, The Villa (Oslo), objekt klein a, IfZ Leipzig, about blank Berlin, Fuchs2 (Prague), OXI Berlin, mjut (Leipzig), Jasna1 (Warsaw) to name a few.
As Poly Chain she started to perform after having moved to Poland. Poly Chain took part in a series of Polish local parties such as 'Syntetyk', 'Brutaż', 'Dype', 'Trips for Lonely Hearted' and 'Flauta' as well as bigger and DIY-festivals: Upper, Dym, Next Sound festival, Sanatorium Dźwięku and more. She's also composed tracks for theatre and museum performances, working with local and international dance crews. The first vinyl release on Transatlantyk — label for all local creme de la creme was the major step.
Hello Sasha, so lovely to meet you! Could you introduce yourself? What Poly Chain means to you?
Poly Chain has its technical meaning, which is a way you connect musical gear to exchange data. But if you ask for the meaning of the project in my life — it's a way of self-expression through electronic music. I speak 5 languages and music is the 6th one.
你好,萨沙,很高兴见到你!你能介绍一下自己吗?你能介绍一下自己吗?Poly Chain对你来说意味着什么?
Poly Chain有它的技术含义,它是一种连接音乐设备来交换数据的方式。但如果你问这个项目在我生活中的意义–它是一种通过电子音乐表达自我的方式。我说五种语言,音乐是第六种。
It wasn't an easy year for you to be a war expat due to the full-scale Russian invasion. However, it seems very successful for you if it comes to music. How do you feel? What are your thoughts about the situation?
Making plans with music gives me hope for the future. It's not easy to move forward, release your past from one day to another, and build a new life and plans somewhere else. But, after all, continuing work in the music field as a performer and composer, and participating in fundraising projects for Ukraine is something I am good at.
Thanks to my agent Luca, all the people who invited me to play and record stuff, my friends and lovers — I made it mentally thru 2022 as well as I can simply afford my new life in Berlin, which is way more expensive than it was in Kyiv.
由于俄罗斯的全面入侵,这一年对你来说不是一个容易的战争侨民。然而,如果谈到音乐,对你来说似乎非常成功。你的感觉如何?你对这种情况有什么想法?
用音乐做计划让我对未来充满希望。向前迈进,从一天到另一天释放你的过去,在其他地方建立新的生活和计划是不容易的。但是,毕竟作为表演者和作曲家继续在音乐领域工作,并参与为乌克兰的筹款项目,是我擅长的事情。
感谢我的经纪人卢卡,所有邀请我演出和录制东西的人,我的朋友和情人–我在精神上度过了2022年,以及我可以简单地负担我在柏林的新生活,这比在基辅要昂贵得多。
After you moved to Poland you participate in major polish events? If you could tell us more about it? What are your feelings about the polish crowd and scene?
I think people don't pay much attention to the Eastern European scene. At least as much as it deserves. According to researchers of my friends from Oramics crew — Eastern European artists have around 3% in podcasts of the biggest media. Everything is mostly about the US and UK. In past interviews, I mentioned that Polish festivals are very cool and fresh but last year the real opening for me was the Prague scene. Fuchs2 is my favorite place, where the crowd, the sound system, the host, and the bar staff — all work perfectly together.
在你搬到波兰后,你参加了波兰的重大活动?如果你能告诉我们更多关于它的情况?你对波兰的人群和场景有什么感受?
我认为人们对东欧场景的关注度不高。至少是它应得的关注。根据我的朋友Oramics团队的研究人员的说法,东欧艺术家在最大的媒体的播客中大约有3%。一切都是关于美国和英国的。在过去的采访中,我提到波兰的音乐节非常酷和新鲜,但去年对我来说真正的开放是布拉格的场景。Fuchs2是我最喜欢的地方,那里的人群、音响系统、主持人、酒吧工作人员–都能完美地配合。
Currently, you are based in Berlin and you ended up the year playing in Tresor at the Mannequin event. How was the event in that legendary place and do you have further plans with Alessandro and his label?
Actually, I was invited there by Jana Woodstock to play b2b with her since there are these exclusive rules in Berlin. I really like Jana's vibe as a DJ and she is an amazing person herself. Will be very fun to play together again anytime soon.
As for Tresor — it was my 3d gig there in 2022 but first time downstairs. Two previous were in Globus (upper stage of Tresor). I must admit that Globus, after renovation, has the best sound system in Berlin. I played both live and DJ set there and both times were great. Sound techs are also very respectful, you feel like you are a part of a team. We all are there to create a great quality of sound and good memories for the crowd.
目前,你在柏林,你在Tresor的Mannequin活动中结束了今年的演出。在那个传奇的地方的活动怎么样,你和Alessandro和他的厂牌有进一步的计划吗?
事实上,我是被Jana Woodstock邀请到那里和她一起玩b2b,因为在柏林有这些独家规则。我真的很喜欢Jana作为一个DJ的气质,她本身也是一个了不起的人。很快就会有机会再一起演出,非常有趣。
至于Tresor–这是我2022年在那里的第三次演出,但第一次在楼下。前两次是在Globus(Tresor的上层舞台)。我必须承认,Globus在翻新之后,拥有柏林最好的音响系统。我在那里进行了现场表演和DJ表演,两次都很好。音响技术员们也非常尊重你,你会觉得你是团队的一部分。我们在那里都是为了创造一个伟大的声音质量,给观众留下美好的回忆。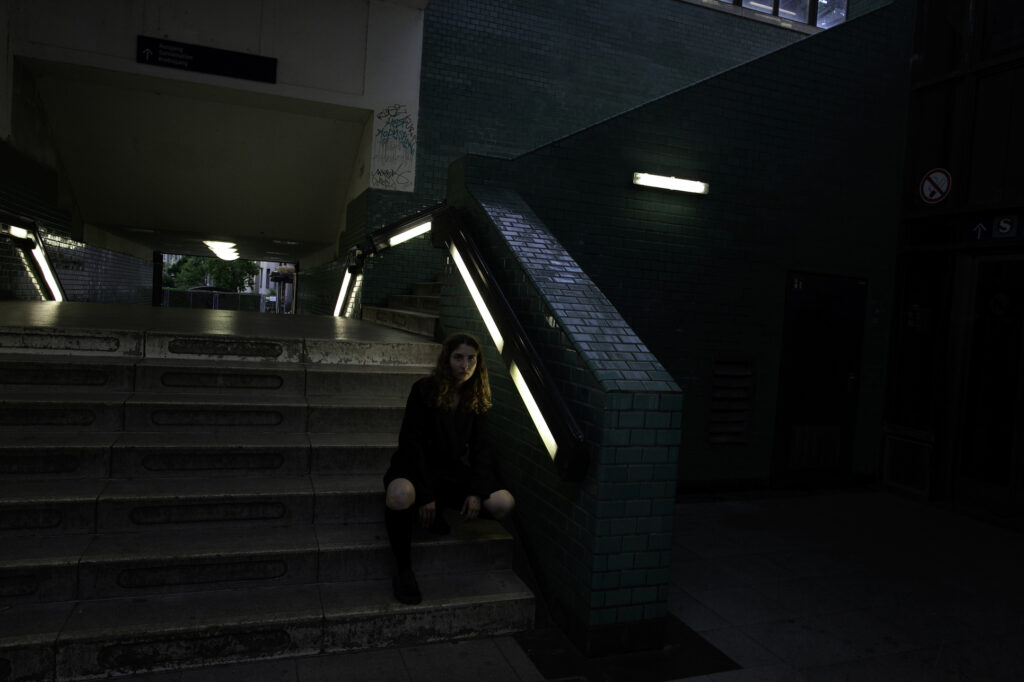 Next on the map is a performance with another fantastic label Mechatronica with such a great lineup. Congrats! Any special preparation for this one?
I had to reject a proposal coming from one of the most famous festivals in town to make it happen with Mechatronic, my fav label. That's already special.
下一步是与另一个梦幻般的品牌Mechatronica的演出,其阵容如此强大。祝贺你! 对这次演出有什么特别的准备吗?
我不得不拒绝来自城里最有名的音乐节之一的提议,来实现与Mechatronic的合作,我最喜欢的厂牌。这已经很特别了。
You recently performed at a fashion show in Berlin. How do you see a combination between electronic music and fashion?
Without rhythm, it's hard for models or also performers to feel the time, and how long they are on the stage, so music there is an important part. Also, we did a good thing with the Ukrainian brand Shezeen — collected money for generators and sent it to Ukraine. In general, it was not my first fashion show and I would really like to create some tunes, especially for a show in near future.
Speaking about your last solid release at Mystictrax, which is also a charity project. Could you tell us more about the process and its idea and explain how we can all donate?
Most of the tracks of the "Fairy Disco" EP except "Відлуння" were created in Berlin.
This material simply didn't fit another label from the UK, so all of a sudden I came up with the idea to make a charity release out of it together with Mystictrax.
DJ Sacred and Luz1e created two beautiful remixes and Ben Pest a mastering. At first, I wanted a Ukrainian engineer but then, after hardcore shelling of infrastructure in Ukraine, the guy simply didn't have the electricity to finish their master's.
https://mystictrax.bandcamp.com/album/fairy-disco
On a Bandcamp page you can simply buy a digital and a limited cutie merch Usb Chain to support Ukrainian Foundation "Повернись Живим/Come Back Alive", which is the first one charity organization in Ukraine that received a license for the purchase and import of military and dual-purpose goods. I guess guns are the most effective way to take occupants out of my land, prevent war crimes against civilians by Russians constantly and do a small step toward Ukrainian victory.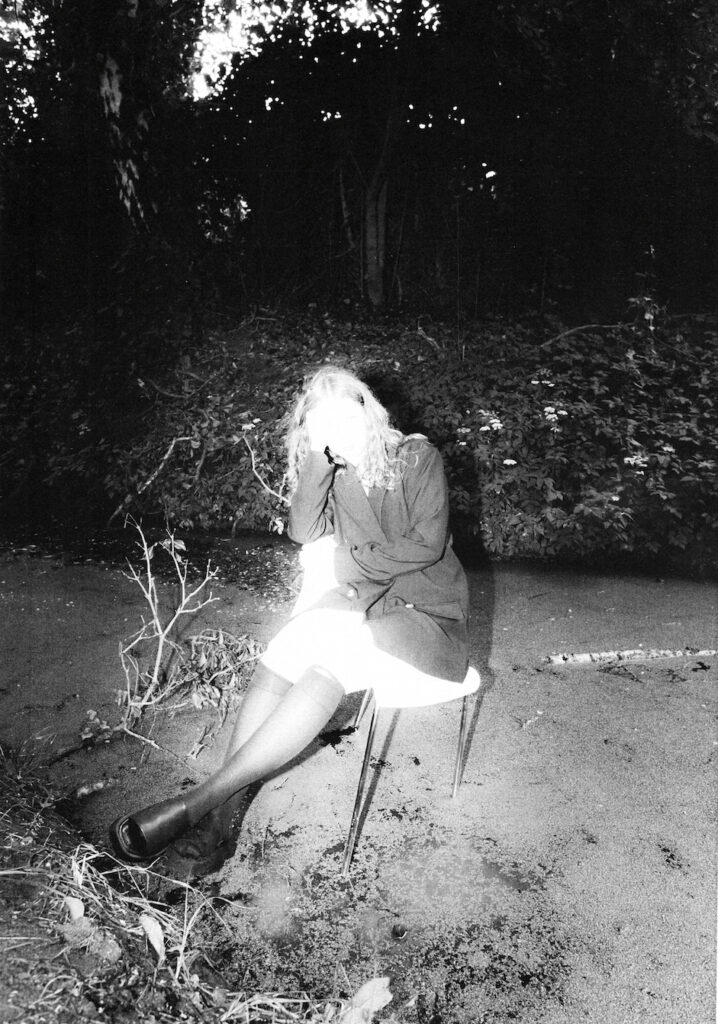 If you could tell us your ten favorite tracks from last year? What would it be?
Kamikaze Space Programme – Trust Your Mechanic [Natural Selection]
Shjva – Exe [Brutaż]
Identified Patient – The fun Never Stops [Nerve Collect]
Andriy Kostyukov – HIMARS [Standard Deviation]
DeFeKT – Control Your Mind [Cultivated Electronix]
pigbaby – It's A Long Way Down From Here [PLZ Make It Ruins]
Wavesense – Typography Data (Volruptus remix) [Dionisian Mysteries]
Aleksandra Słyż – Softness, Flashes, Floating Rage [Pointless Geometry]
10. Zoë Mc Pherson – On Fire [SFX]
Get more info about POLY CHAIN at her socials here:
Get the latest issue of KEYI MAGAZINE