LITKOVSKA vesnianka Runway Show: BFW, January 18, 4 PM, The Feuerle Collection
Berlin, 18th of January. The latest collection by LITKOVSKA, entitled «Vesnianka» as a tribute to traditional Ukrainian spring-greeting songs, explores the beauty of life and its stages, linking coming-of-age not only to one's own individual development, but to cultures and nations as a whole. Honouring the solar year, traditional Ukrainian culture celebrates every phase of nature's cycle, associating spring – and its «Vesnianka» hymns – with rebirth. For LITKOVSKA, «Vesnianka» is a visual tale about hopes for tomorrow, and fears and choices to be made: a documented metaphorical transition, the collection praises a fearless step towards the new dawn, the new spring, a new world.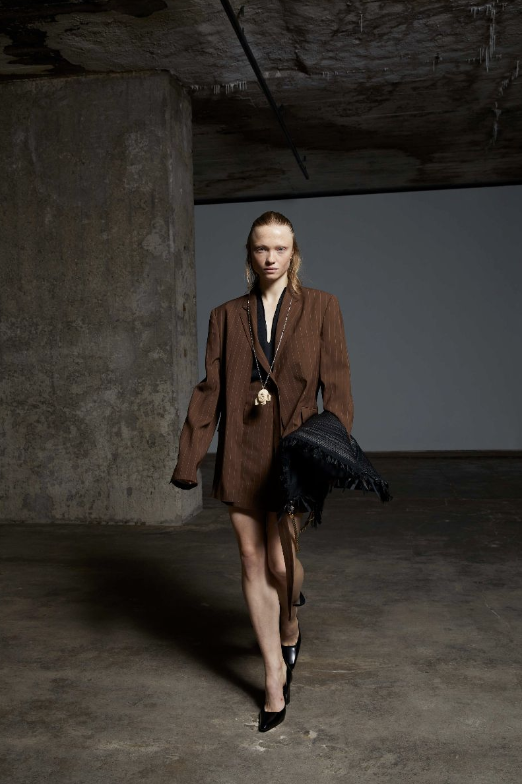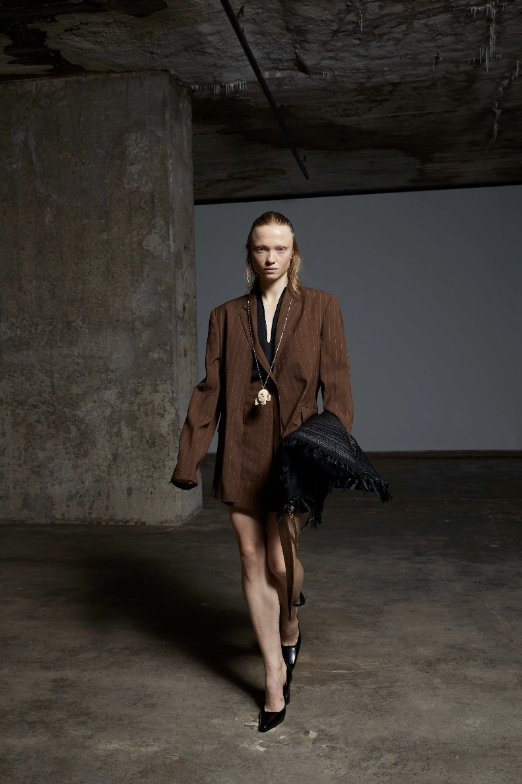 Ukraine is facing a fundamental change – and while initiation is often dreadful and gruesome, it always leads to a hopeful tomorrow. The brand's founder Lilia Litkovska sees Ukraine as an unquenchable source of inspiration: a young nation going through its adolescence and fighting for its freedom, the designer's homeland is still in its «Spring» years, which became a core of the collection's concept.
Since the beginning of the full-scale invasion, Lilia Litkovska has been committed to helping her country financially and artistically, raising awareness about the struggles of the war, creating charitable projects and championing the work of her fellow Ukrainian designers. For the SS'23 collection, the designer also aimed to combine couture with a bold statement. Several pieces are decorated with an embroidery of a heartbreaking poem called «A Prayer of a Ukrainian Patriot», which was initially written by a political dissident in his blood on the walls of his cell in the 1930-s.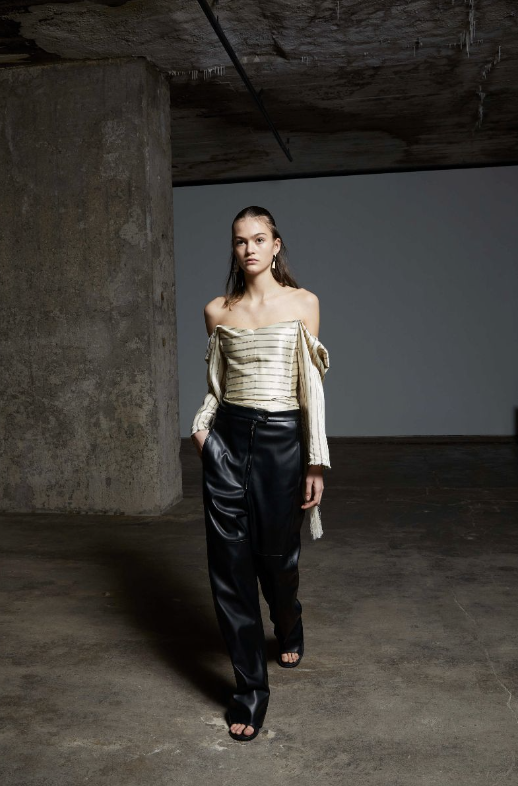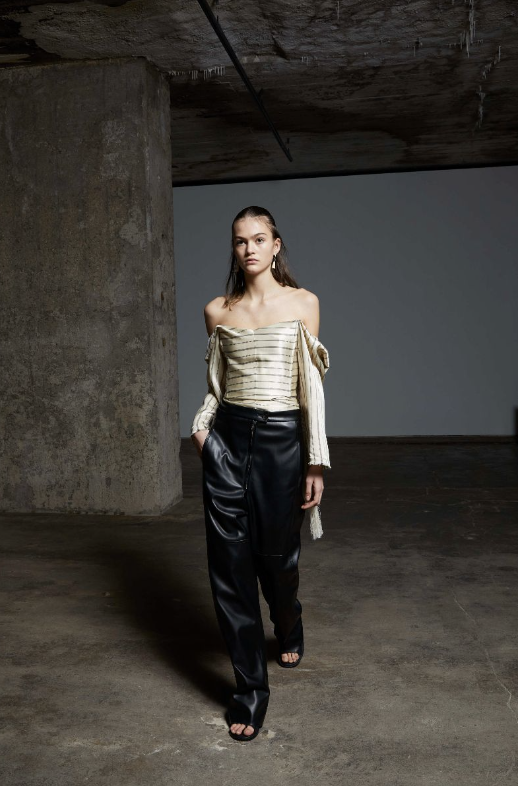 In terms of visual aesthetics, LITKOVSKA stays true to its refined, arts-inspired chic – an intersection between sophisticated tailoring and daily comfort filled with allusions to traditional Ukrainian costume. The neutral colour palette ranges from innocent raw linen to strict and bold black pieces – a subtle way to accentuate the diversity of choices youth brings. Weightless fringed dresses and crocheted accessories sit alongside tailored masculine suits and intricate gowns.
SS'23 LITKOVSKA styles are unified in their difference: ceremonial and down-to-earth, androgynous and feminine, bountied with pitch-perfect lines and charmingly chaotic silhouettes, they embody youthful energy in a humble, intimate way.
For the Berlin Fashion Week, Litkovska situates the new collection within the unique aesthetic and cultural context of the Feuerle Collection:

"The Feuerle Collection for me is a feeling of silence and seclusion, where you can search for answers alone in your inner self without external buzz and patterns. The philosophy and the flow of the East combined with the privacy and the sunset of the West create a new dimension of sensations. That philosophy is very close to LITKOVSKA, creating the feeling of oneself." – Lilia Litkovska
The Feuerle Collection, founded by Désiré Feuerle and Sara Puig in 2016, is an interdisciplinary art institution based in Berlin, located in a former WWII telecommunications bunker, renovated by British architect John Pawson.
SOCIALS TO FOLLOW:
https://www.instagram.com/li_litkovska/
MORE INFO ABOUT BFW;