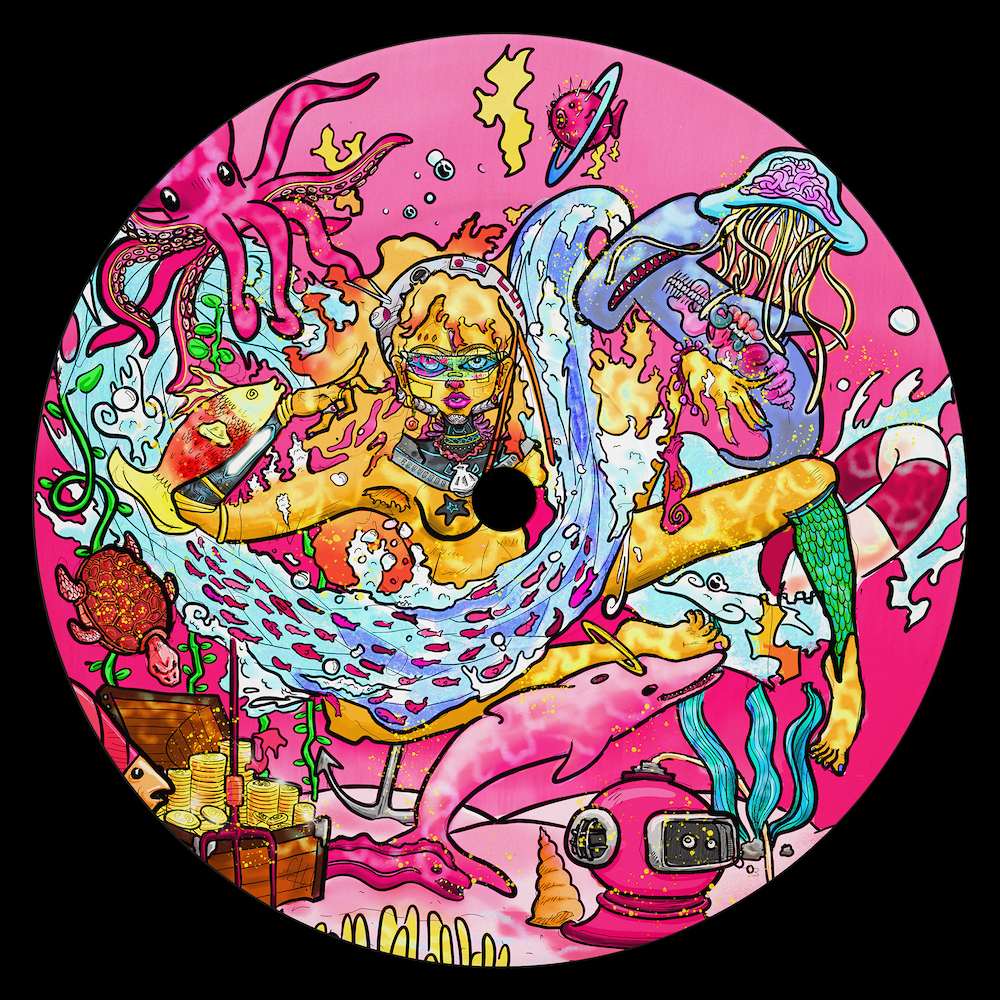 The mighty International Chrome returns in 2023 with a stacked 12". That sets a blueprint for what to expect from the label over the coming months as it continues to discover the possibilities, of where electro and other club styles can go.
强大的International Chrome在2023年回来了,它的12寸唱片为未来几个月的标签设定了一个蓝图,因为它继续发现电子和其他俱乐部风格的可能性。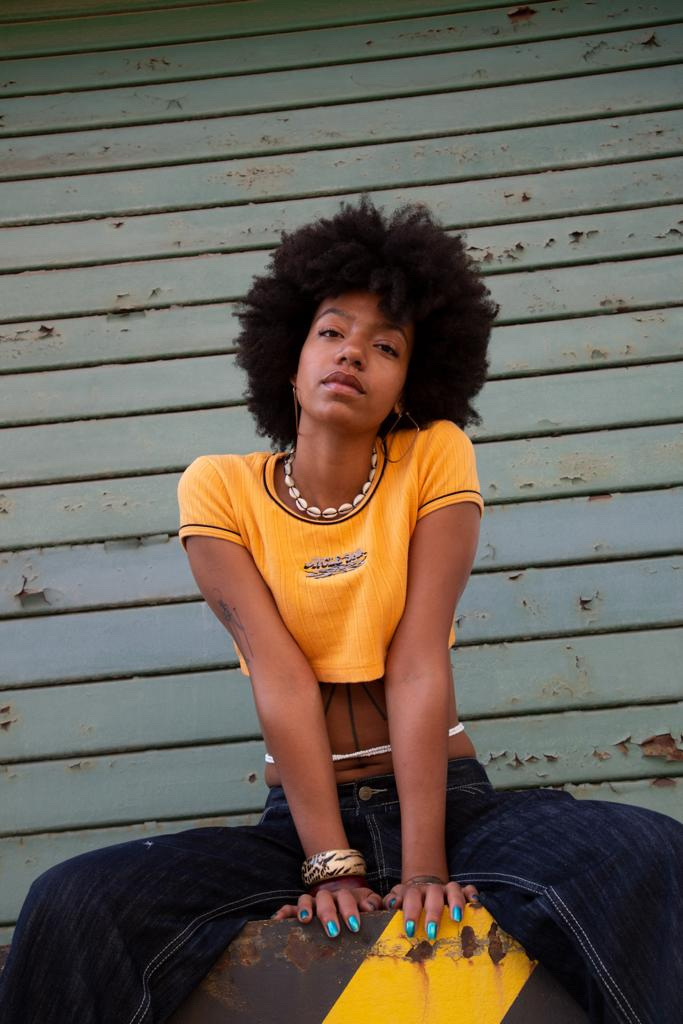 In a rap with lyrics in her native tongue, the original mix sees $ombi extolling the virtues of discovering and accepting yourself, and the inner peace that comes from it.
在她母语的说唱中,原始的混音看到$ombi颂扬了发现和接受自己的美德,以及由此带来的内心平静。
In an homage to classic 90s maxi-singles, Wellen is backed with remixes from artists representing three generations of club music.
为了向90年代的经典大单曲致敬,Wellen得到了代表三代俱乐部音乐的艺术家的混音支持。
The first remix comes from International Chrome's own Jensen Interceptor who hits us with an aquatic electro-funk rewind echoing the Detroit bass pioneers whilst still sounding from a future oasis.
第一支混音作品来自International Chrome自己的Jensen Interceptor,他用一个水生电子放克回放给我们,呼应了底特律的低音先锋,同时仍然听起来来自未来的绿洲。
UK legend, dBridge, follows this up with his "Surging Mix", discovering the hidden link between drum & bass and Detroit electro and showing that even after 30 years he is still determined to take music to uncharted territory, never resting on his laurels.
英国传奇人物dBridge在他的 "Surging Mix "之后,发现了Drum & Bass和底特律电子乐之间的隐秘联系,表明即使在30年后,他仍然决心将音乐带到未知的领域,从不满足于自己的成绩。
LISTEN TO THE PREMIERE HERE:
order vinyl via Bandcamp
https://internationalchrome.bandcamp.com/album/wellen
Closing off the EP, the hottest young producer in dance music, Yazzus, ramps up the energy across the course of five minutes that return techno to its roots in afrofuturism.
在这张EP的最后,舞曲界最炙手可热的年轻制作人Yazzus,在5分钟的时间里提升了能量,让Techno回到了它在afrofuturism的根源。
International Chrome is a label focussing on electro, booty bass, and other club-oriented party sounds run by Australian producers, Jensen Interceptor & Assembler Code.
Since 2018 it has released music by legendary producers including The Hacker, DeFeKt, Nite Fleit, and Amadeezy, as well as the hottest newcomers on the scene today such as LUZ1E, Jpeg.luv, Cyphon, and Dagga.
International Chrome是一个专注于电子、booty bass和其他面向俱乐部的派对声音的标签,由澳大利亚制作人Jensen Interceptor和Assembler Code经营。自2018年以来,它已经发布了包括The Hacker、DeFeKt、Nite Fleit和Amadeezy等传奇制作人的音乐,以及当今现场最热门的新人,如LUZ1E、Jpeg.luv、Cyphon和Dagga。
During 2020 the label also launched a series of compilations called International Chromies to raise money for various charities close to the artists' hearts.

The first 11 volumes have so far raised funds for good causes including IRC In Yemen, Sami for Syria Mobile Hospitals, US Bail Funds, SUFRA – a London-based Food Bank, as well as funding for Underground Music Academy, and School Of Bop – music academies working with young people in Detroit and London respectively. The label aims to release these compilations as often as possible, with all money going directly to the charities chosen.
2020年期间,该唱片公司还推出了一系列名为International Chromies的合辑,为艺术家们心中的各种慈善机构筹集资金。到目前为止,前11卷已经为一些慈善事业筹集了资金,包括也门的IRC、Sami for Syria移动医院、美国保释基金、SUFRA–一个位于伦敦的食品银行,以及为地下音乐学院和School Of Bop–分别在底特律和伦敦为年轻人工作的音乐学院提供资金。唱片公司的目标是尽可能多地发行这些合辑,所有的钱都直接用于所选择的慈善机构。
Socials to follow:
Get the latest issue of KEYI MAGAZINE