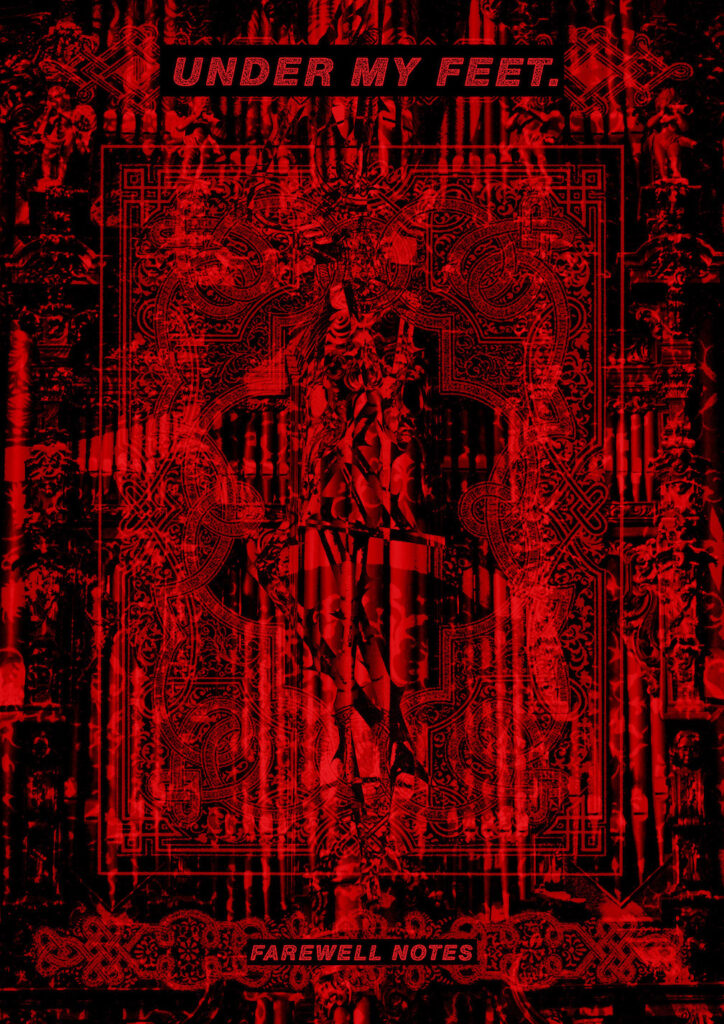 Marking eight years in existence and the close of its first chapter, UNDER MY FEET. presents its first compilation: Farewell Notes.
With contributions from artists close to UMF., Farewell Notes celebrates an approach to music that is rebellious in nature and defies expectations to construct its own narrative. It's a space for artists who have inspired the growth of the noise and experimental scenes around the world to express themselves freely.
LISTEN TO PREMIERE HERE:
The v/a moves through a range of abstract textures and emotions – the hypnotic rhythms and distinctive sounds of Orphx, Volsent and Ciarra Black contrast the soothing, melancholic loops from Vanity Productions and Alessandro Adriani. Chloe lula, Kashaiof, DE:MA and Vera Spektor reach for spiritual and ritualistic narratives, Incendie and Silent Servant take an approach rooted in post-punk & metal, while the psychic & distorted noises of Roxy Farman, Tot Onyx, Hüma Utku complement an exclusive collaboration between Ireen Amnes & Drew McDowall.
Pre-order here:
https://undermyfeetldn.bandcamp.com/album/various-artists-farewell-notes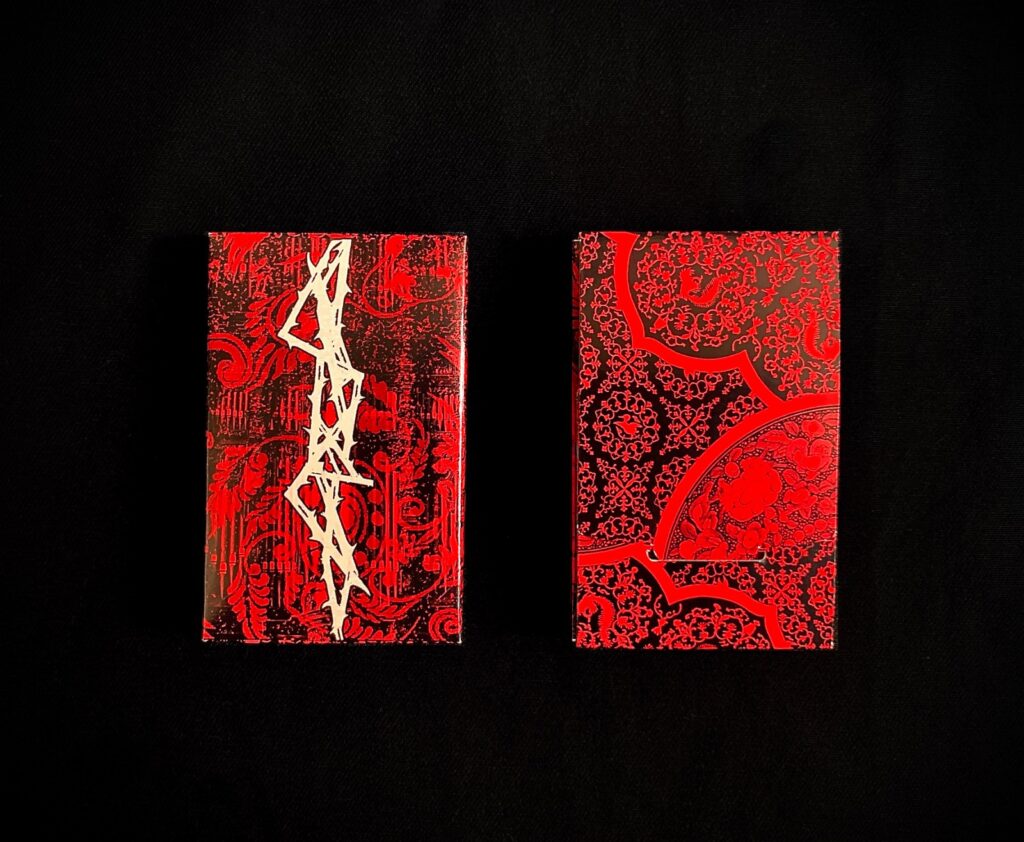 ARTIST: VARIOUS ARTISTS
TITLE: FAREWELL NOTES
LABEL: UNDER MY FEET.
FORMAT: DIGITAL & CASSETTE
GENRE: NOISE, EXPERIMENTAL, AMBIENT, IDM
RELEASE DATE: 26.05.2023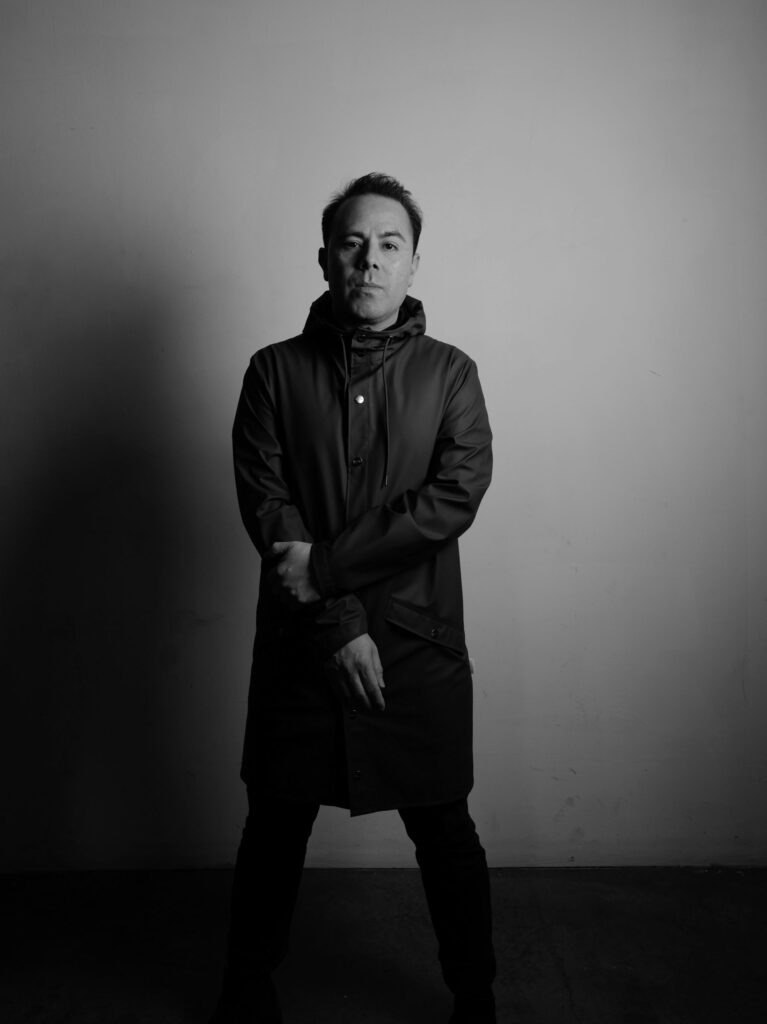 No time has been wasted in the wake of Sandwell District's 2011 demise. Along with Regis and James Ruskin, Silent Servant founded the Jealous God label.
In its short existence, they have already cut up and reinterpreted many of the conventions of the techno world, forging a unique identity in the process. With its highly conceptual aesthetic and relentless dedication to experimenting, Jealous God is a flag-bearer for the contemporary electronic avant-garde and a loyal ally to all mutant experimentalists.

While insincerity remains the safety of many, Silent Servant's own productions are brutally honest and resolute, rendering irrelevant those mongering for light. Deeply pensive and forward-thinking, his sound is marked by a distinct blend of disparate and divergent. An appreciation of warehouse techno, industrial noise and post-punk is evident, yet challenged and reworked to form a uniquely modern style – a vitality so controlled and concentrated that it captivates immediately.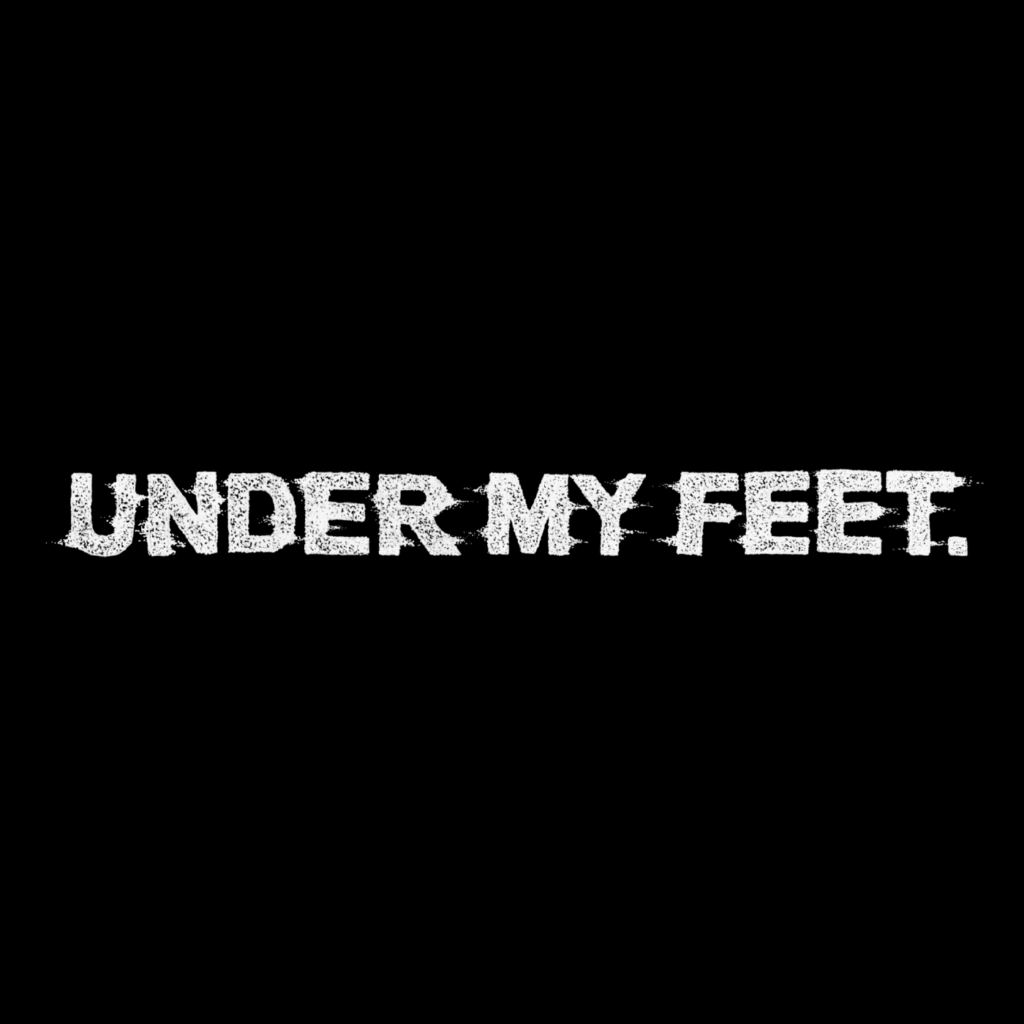 Hey, happy anniversary, it's been 8 years since you started Under My Feet. Could you tell us about your day and project itself and also introduce yourself to our readers?
Hey! Thank you, Greg. My name is Ireen Amnes, and I am the founder and a member of UNDER MY FEET.
UMF is a collective that was started in London in 2015 and has also been functioning as a label for the past three years.
There isn't much to say about my day. I usually wake up pretty early and try to get to the studio as quickly as possible. I spend most of my days there, sometimes getting so caught up in making sounds that I forget about everything else..
Let's talk about UMF. Currently, the label is managed by myself and DE:MA. This project began with the ambition of drawing attention to experimental arts, with a focus on music, of course, but also encompassing visual art such as photography, paintings, and collages. Throughout the years, it has evolved and grown. We have faced numerous challenges, but our determination and passion for music have won over every obstacle. We have regularly hosted intimate events in London, where we have witnessed breathtaking sets by Drew McDowall, Hiro Kone, Ciarra Black, Puce Mary, Container & more.
This month, we are proud to present UMF004, our first-ever Various Artists cassette. It includes tracks by many of the artists and friends who have supported us over the years.
How would you explain the name of your project? What does it mean to you?
This is a very interesting question, the name was initially assigned to the first EP I wrote in 2014.
I associated this name with a dual concept; the vibrations of a powerful sub that take over your body when listening to music on a loud sound system and feeling grounded. This is personally connected with how I feel the music and the sense of peace it gives my chaotic brain.
Speaking about the compilation, we believe it's a conclusion after those years. We are here to premiere the Silent Servant track if you could tell us about your personal feelings about that track when you first listened to it?
My initial feeling was melancholia but also resolution.. His music definitely resonates with me, and every time I listen to it, it takes me on a journey of different emotions. This track undeniably highlights his signature sound.
How did you come up with the idea of putting a compilation together? Could you tell us about your further plans with the label?
The idea of creating a compilation came with the intention of honoring the principle of collectivism, which has consistently been a core value for us. We have reached out to some of the artists that have been close to us over the years and have shown their support to our DIY / self-financed project.
For the second half of 2023, we have plans for more shows in London and Berlin. After spending many years at The Glove That Fits, we have recently started collaborating with IKLECTIK, a 100 cap venue in London with a powerful 4D Sound System.
Furthermore, we are currently working on UMF005, we won't spoil the artist but can say that it will be a bomb!
SOCIALS TO FOLLOW:
Under My Feet.
Instagram Soundcloud Bandcamp Facebook
Silent Servant
Ireen Amnes
Interview Eyes Dice