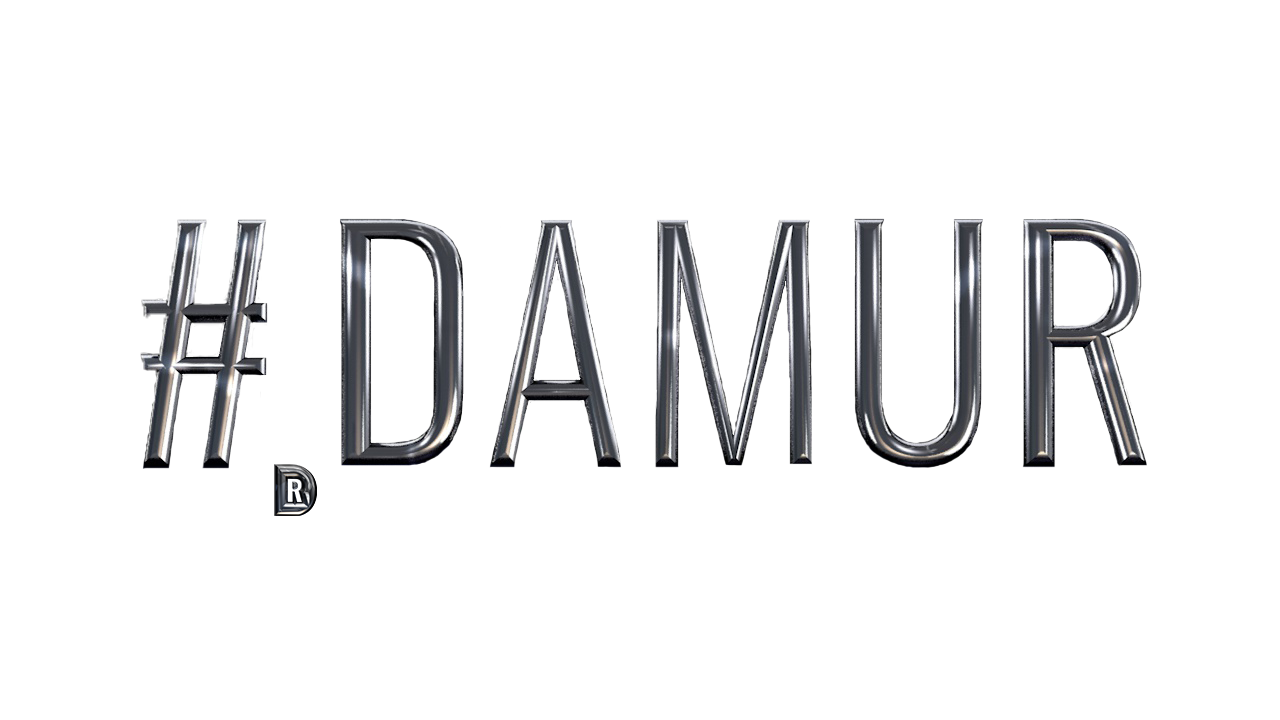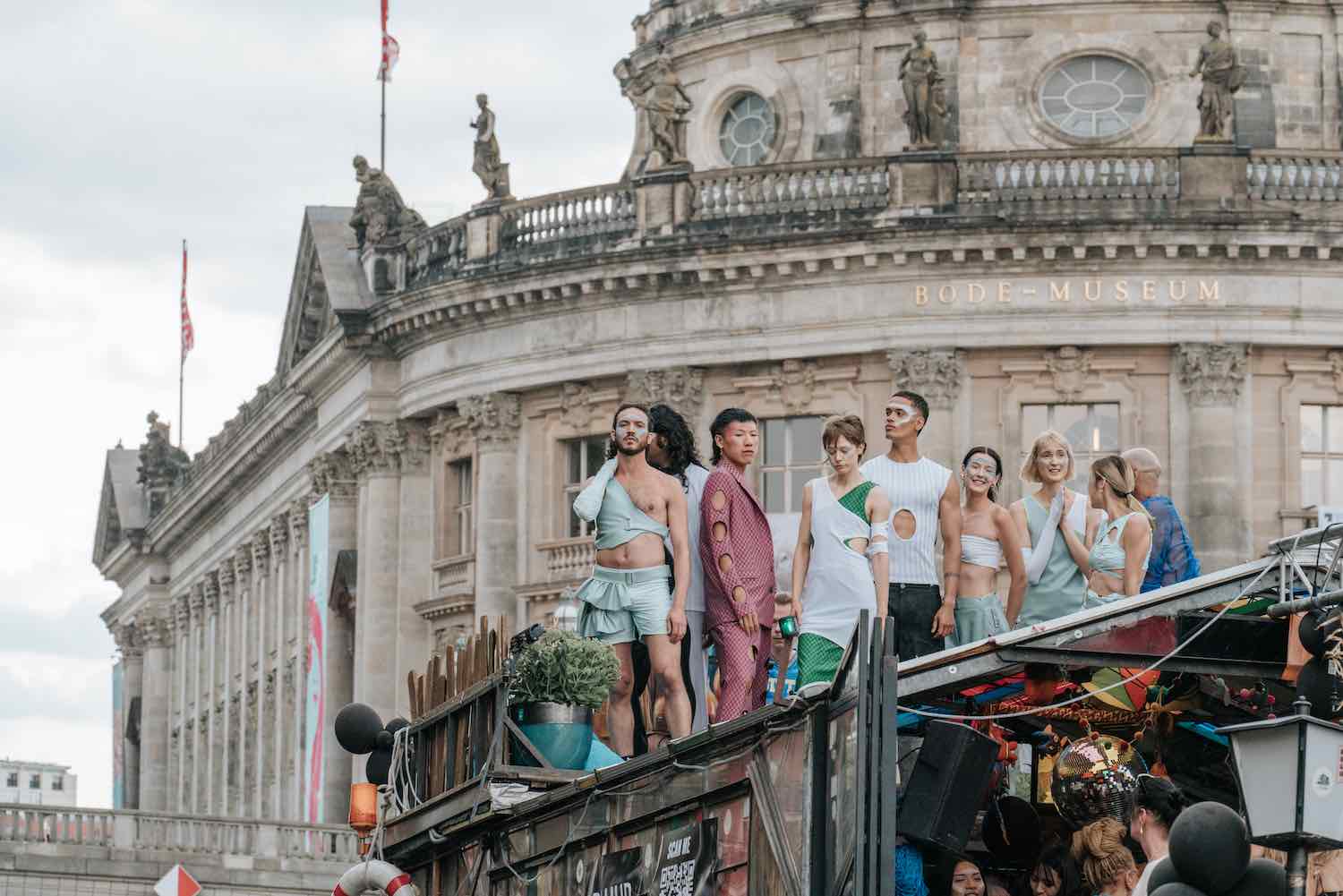 # DAMUR presents ANTI-BASIC BASIC CLUB on Thu. July 13th, 2023
Fashion week in Berlin can surprise! Especially when you prepare a catwalk on the boats on the main Berlin river Spree like # DAMUR did.
The concept, "unknown destination", was about embracing the journey of going with the flow and discovering ourselves.
It's not the first time when the designer surprise us – he already did a show on the water in Europe's biggest indoor surf place in Berlin Wellenwerk.
#Fashion on the river throughout Berlin, the whole city is your catwalk!

#DAMUR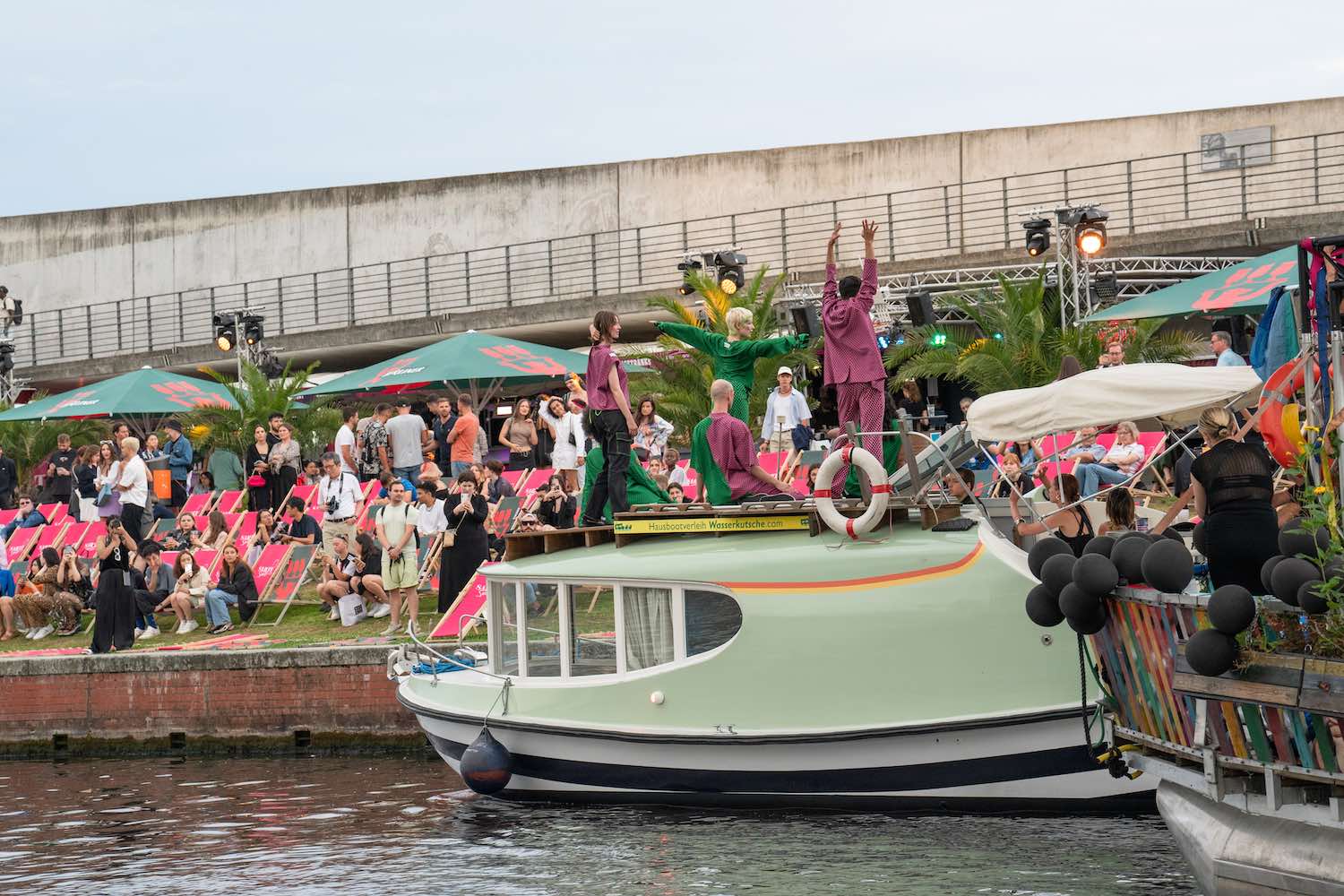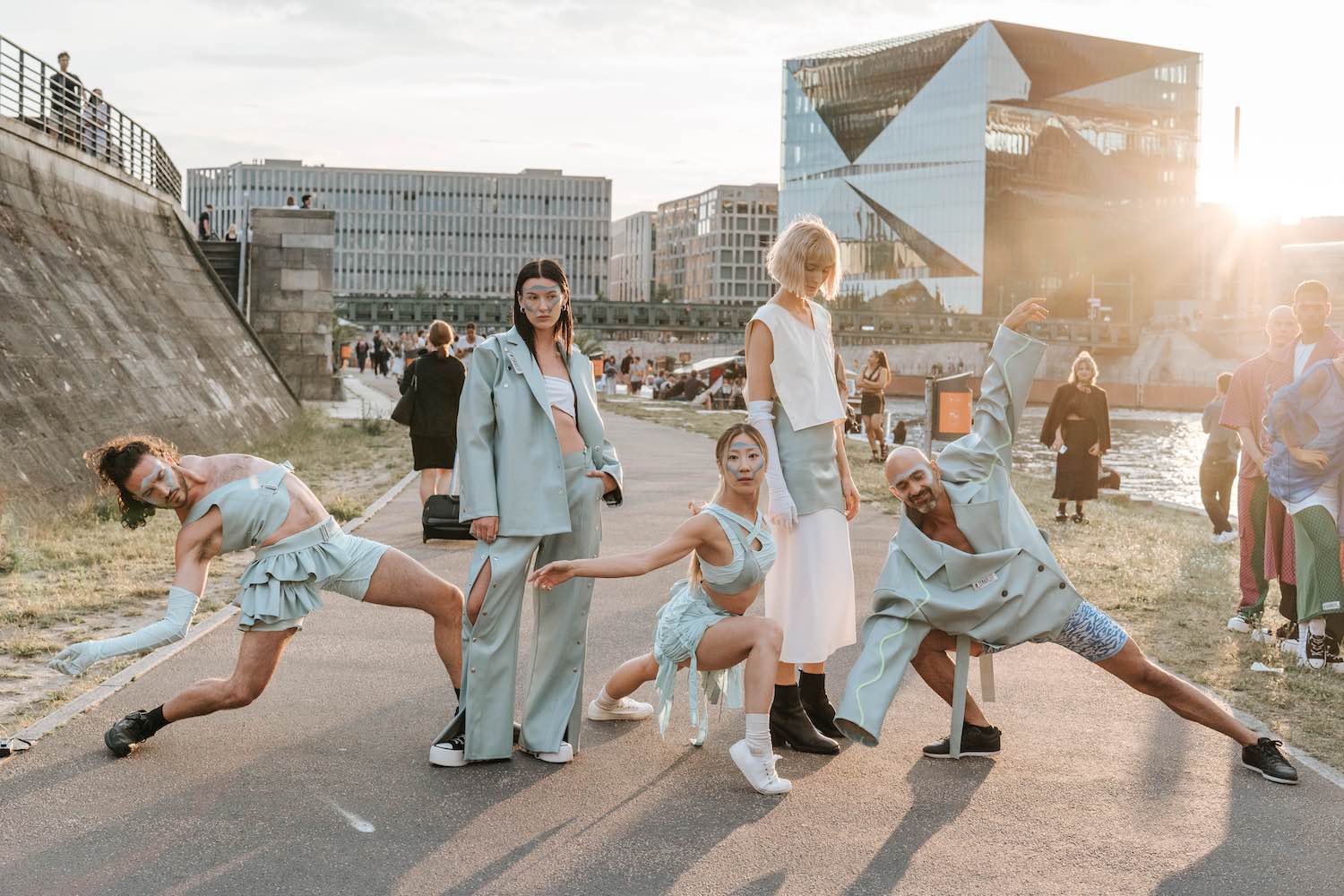 #DAMUR presents the Pre-Spring/Summer 2024 Collection
… accompanied by the ANTI-BASIC BASIC CLUB – a performance art event reconnecting Berlin with the global community. The #EVENT and #SHOWs celebrate the essence of the BASICs: authenticity, circularity, and getting our hands "DIRTY". In a world where expressing oneself while staying authentic is challenging, we dare to defy norms and invite you to indulge in a day and night of pure inspiration – DREAM BIG.
ABOUT THE CREATOR OF # DAMUR
The creator of the brand Damur (Shih-Shun) Huang is creative but resilient. He excels at deconstructing the key aspects behind Berlin culture and rebuilding them with his vision into eccentric yet casual collections. He is currently up to his 13th collection, having received the Young Talents awards.
Growing up in Taipei, Taiwan, that's where Damur found his love for fashion, explaining why Asian pop culture is ever-present in his designs. It is also there where he studied textiles and clothing at the Fu Jen Catholic University. After this, he moved to Europe where he enrolled in the Antwerp Royal Academy of Fine Arts and La Cambre-Mode[s] Brussels where he majored in the Fashion Design Department
After working in brands like Alexander McQueen and Tim Van Steenbergen, he opened his namesake brand in 2015. His studio is located in the Kreuzberg #DAMUR store, where he participates in all stages of production from the digital designs up to end-product adjustments.
---
Follow the # DAMUR : Website / Instagram
more fashion stories : Click here!