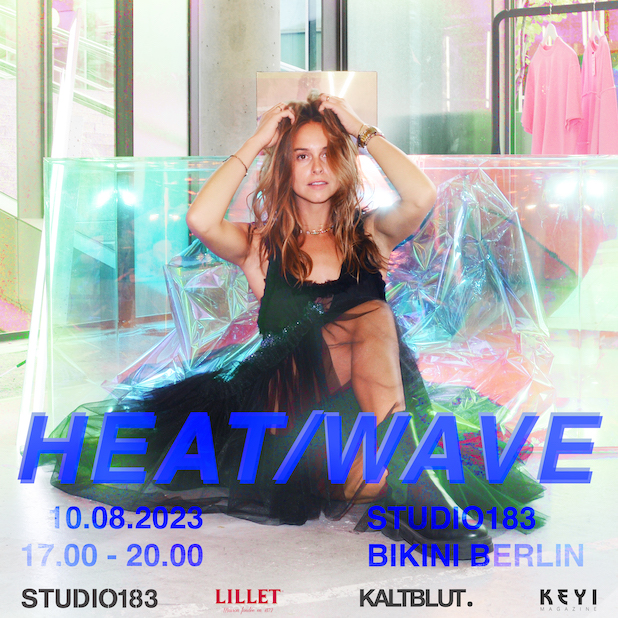 It's summer time at STUDIO183 Berlin. During HEAT/WAVE the STUDIO183 team invites you to celebrate summers' hottest independent brands, artist collabs and photobooth fun with tunes, tattoos, refreshments & more.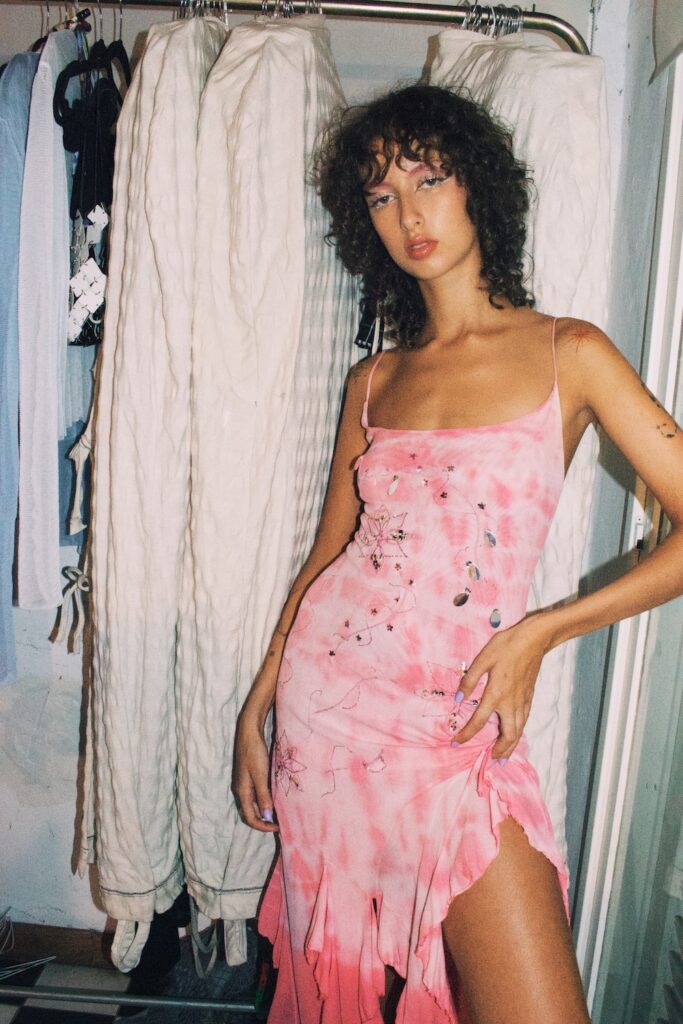 HEAT/WAVE event: Check out Argentinian's finest independent fashion with the Buenos Aires based ROOMIE pop up, get BARBIE'd up with GLUCK's photobooth fun, immerse in CILLE's red flag installation surprise and experience Sebastian Pielles' live fashion atelier.
To celebrate their collaboration with STUDIO183, CILLE teamed up with the talented artist Mark Fernyhough to create captivating photographs. These images blend the essence of Cille Sch's new art piece with the exquisite garments from independent fashion designers featured at STUDIO183.
Get your tiny tattoo with FARIBA LENZEN and/or your piercing with PIERCER BENI. Refreshments are on us thanks to LILLET summer aperitifs. Tunes by STUDIO183's inhouse legend LOVATRON and DJ EINKAUFSWAGEN.
HEAT/WAVE event
10.08.2023 17.00 – 20.00
1. OG über EDEKA
Budapester Str. 38 – 51
10787 Berlin
RSVP by 08.08.2023 18.00

SOCIALS TO FOLLOW:
Argentinian designers curated by @roomiedesign
Same but different III exhibition Camille Schaeffer (Cille Sch) @cilleschcille & red flag pop up Cille Sch X Miss Pop @_misspop_
BARBIE fashion photo booth / pop up with @gluckclo
Exhibition & pop up fashion atelier @piellesshots
Tattoos by @fari_tattoo_art
Piercings by @piercerbeni
Tunes by @lovatron & @dj_einkaufswagen
Refreshments by @lillet.de