Best magazine shops .. but why read magazines in the 21st century dominated by the internet?
I've long held the view that digital and print media can harmoniously coexist. In my personal media consumption, I embrace both formats: I gravitate toward online sources for my daily news fix, but when it comes to in-depth interviews and captivating narratives, there's nothing quite like the pages of a magazine.
In an age where we find ourselves increasingly glued to screens, be it television, smartphone messaging apps, or scrolling through Instagram, the act of holding a tangible magazine offers a respite from the incessant flow of notifications. It's a precious opportunity to disconnect briefly from the digital realm, granting oneself a moment of solitude and tranquility. No doom scrolling!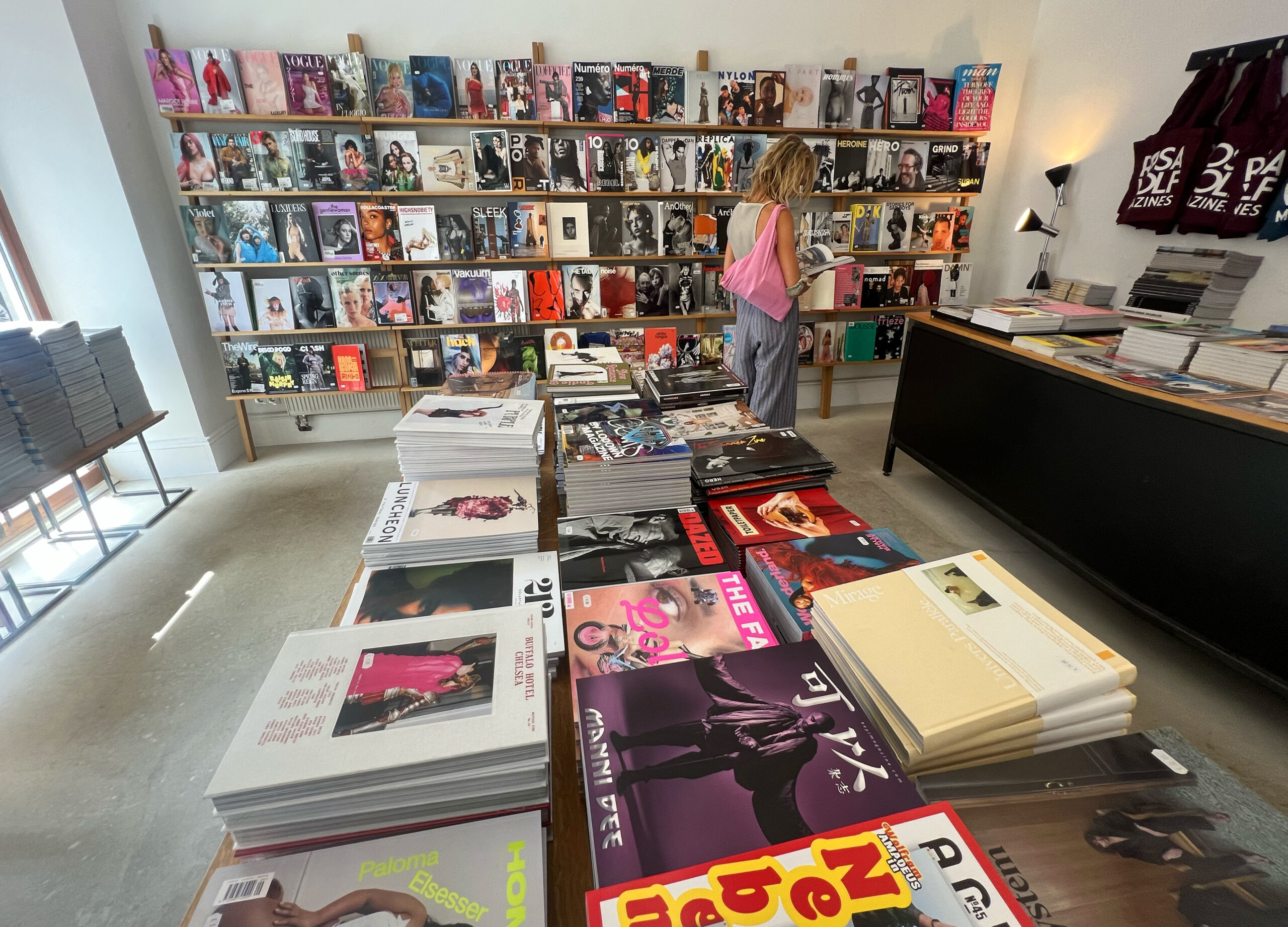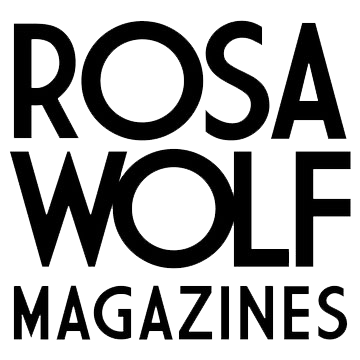 Rosa Wolf – Berlin, Germany
Rosa Wolf is a shop for beautiful independent magazines carefully selected from all over the world. Whether you're looking for reading material about fashion, art, culture, travel, architecture, or design, you will find it at the store in Prenzlauer Berg or here in their Online Shop.
Established in 2017 by Domenico Gutknecht, initially as a hybrid space combining a cafe and a magazine store, the cafe portion was eventually transformed to accommodate more magazines. During the pandemic-induced closure, in May, the store relocated to an adjacent, larger space, adorned with exquisite plasterwork on its walls, enhancing the store's overall charm and uniqueness. Since then, there's a impressive selection of around 500 titles available at the shop.
Where?
Eberswalder Straße 33, 10437 Berlin
---
Athenaeum Boekhandel – Amsterdam & Haarlem, Netherlands
One of the Netherlands's largest independent bookstores renowned for its extensive collection spanning not only the realm of literature but also encompassing a rich array of academic disciplines, including classical and modern languages, humanities, and the social sciences. Approximately 40% of their inventory consists of self-sourced & curated. The store boasts a diverse selection of English, French, German, Spanish, and Italian literature, alongside an impressive offering of books delving into art, architecture, photography, fashion, design, urban culture, and scientific subjects. Beyond these, Athenaeum Boekhandel & Nieuwscentrum proudly houses an expansive assortment of (inter)national magazines, covering a wide spectrum of genres, including design, fashion, interior, and culinary arts, as well as zines and indie publications.
Where?
Spui 14-16, 1012 XA Amsterdam, Netherlands
---
Page Five – Prague, Czech Republic
The PAGE FIVE in Prague is unique bookstore and publishing house, known for their specialisation in curating and producing art publications, author's prints, and art periodicals. Their deep-seated passion revolves around the realm of paper, books, and independent magazines, alongside an exploration of the multifaceted world of visual culture.
Within their carefully curated collection, visitors will encounter an extensive range of publications, hailing from both foreign and Czech origins, encompassing a diverse spectrum of artistic disciplines. From fine art and theoretical literature to design, architecture, illustration, photography, and poetry, they offer a diverse and enriching selection of materials tailored to satisfy a wide array of creative interests.
Where?
Veverkova 5, 170 00 Praha 7-Letná, Czechia
IG @page_five_
---
Materia Prima – Porto, Portugal
Despite the digital age, Matéria Prima Unipessoal Lda. maintains a genuine appreciation for a wide range of analog music formats, printed materials, and other eclectic curiosities, specializing in the sale of records, books, magazines, zines, and the curation of music events.
Whether you're a DJ, digger, designer, director, dancer, dealer, dominatrix, debutante, or simply a curious individual, their doors are open, inviting you to visit and explore their offerings.
Where?
Rua de Miguel Bombarda 232, 4050-038 Porto, Portugal
---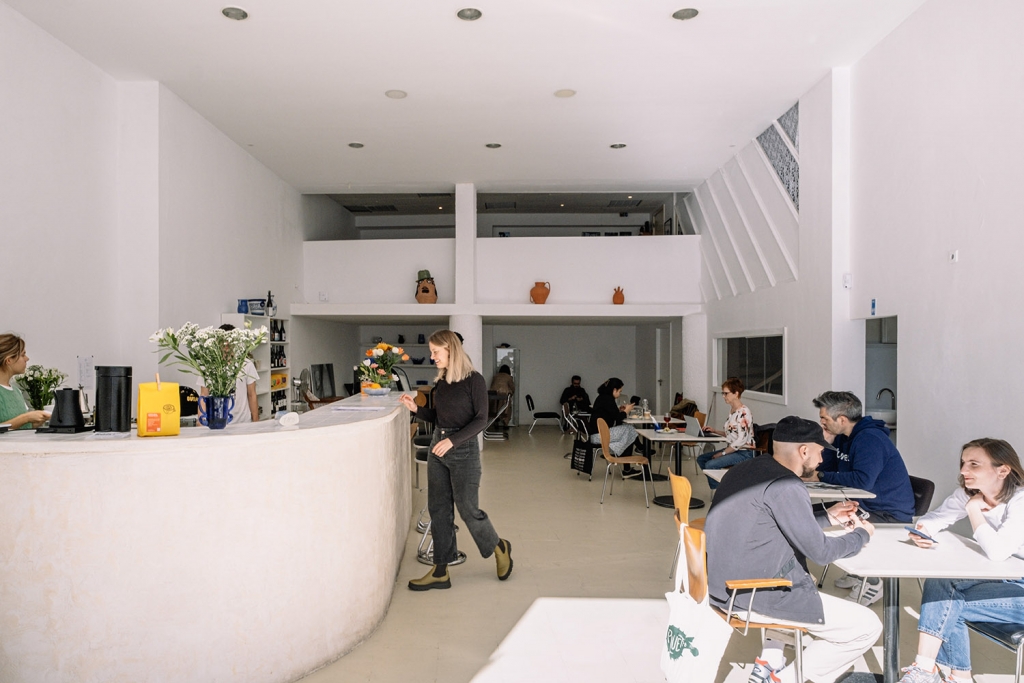 A Certain Café – Porto, Portugal
In the beautiful and elegant space of A Certain Café you can find independent magazines, books, natural wine selections, coffee & great sandwiches & snacks.
Established by an Argentinian couple rooted in Italian heritage, their vision was to create an inviting and laid-back environment that would serve as a hub for the community to come together. Food serves as more than just sustenance here—it's a wonderful pretext for people to gather and share moments in a warm and welcoming setting.
Where?
R. do Morgado de Mateus 107, 4000-333 Porto, Portugal
IG: @acertain_cafe
---
SAFELIGHT – Berlin, Germany
Safelight comprises Alessandro Iotti and Chris Morgan, individuals driven by a shared passion for analog photography. Their collective vision was to establish a secure and welcoming space for enthusiasts to acquire analog cameras, process their film, and foster connections within the analog photography community.
Their shop boasts a diverse selection of cameras, selected books and independent magazines & other accessories. The elegant pink place worth a visit if you are in Berlin for everyone interested in art and photography, Safelight hosts a regular schedule of photography exhibitions and events within their shop's gallery space.
Where?
Schivelbeiner Str. 9, 10439 Berlin, Germany
IG: @safelightberlin
---
MORE TO COME ! We will update this in September 2023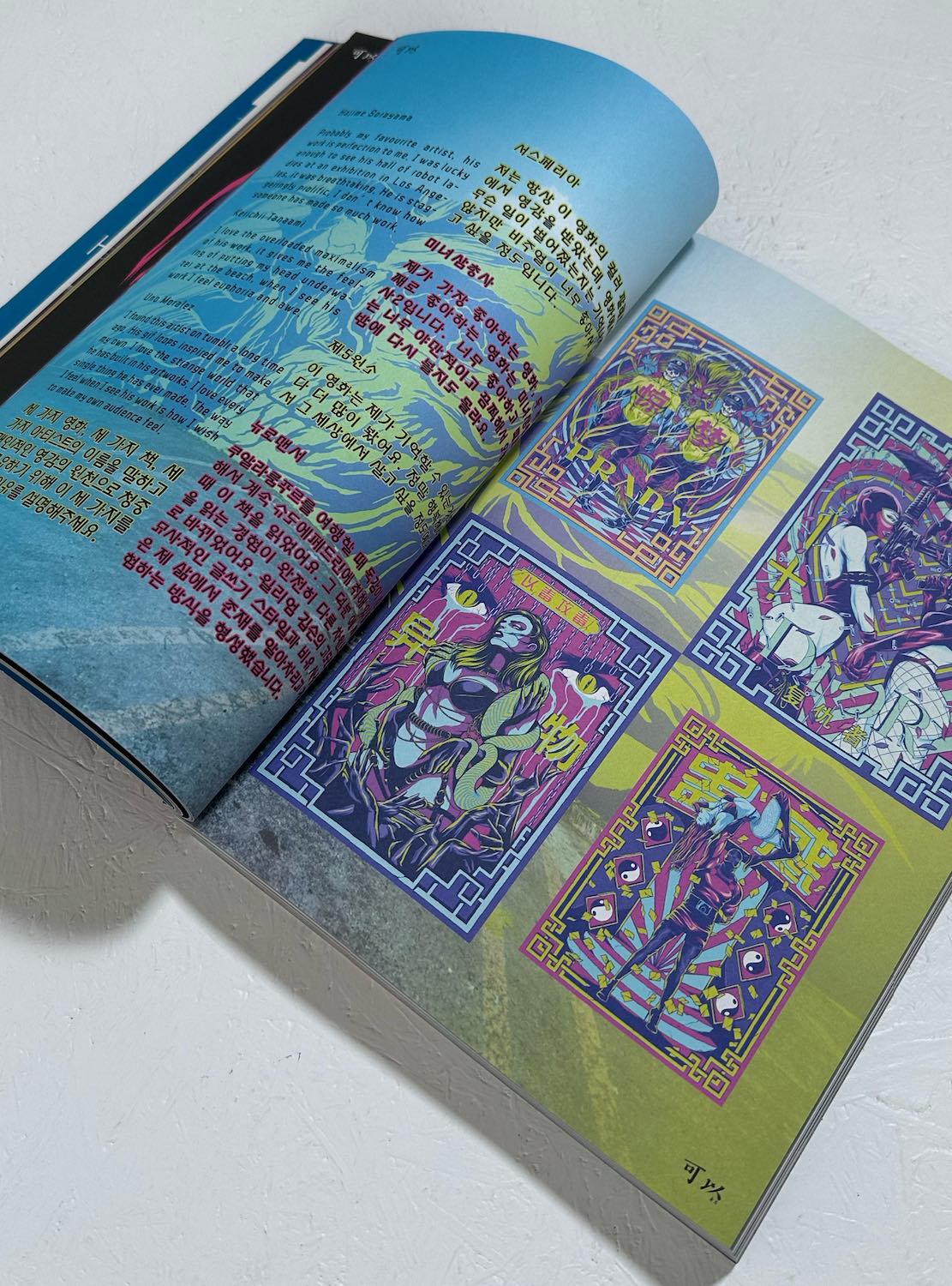 ---
more interesting culture topics -> click here!