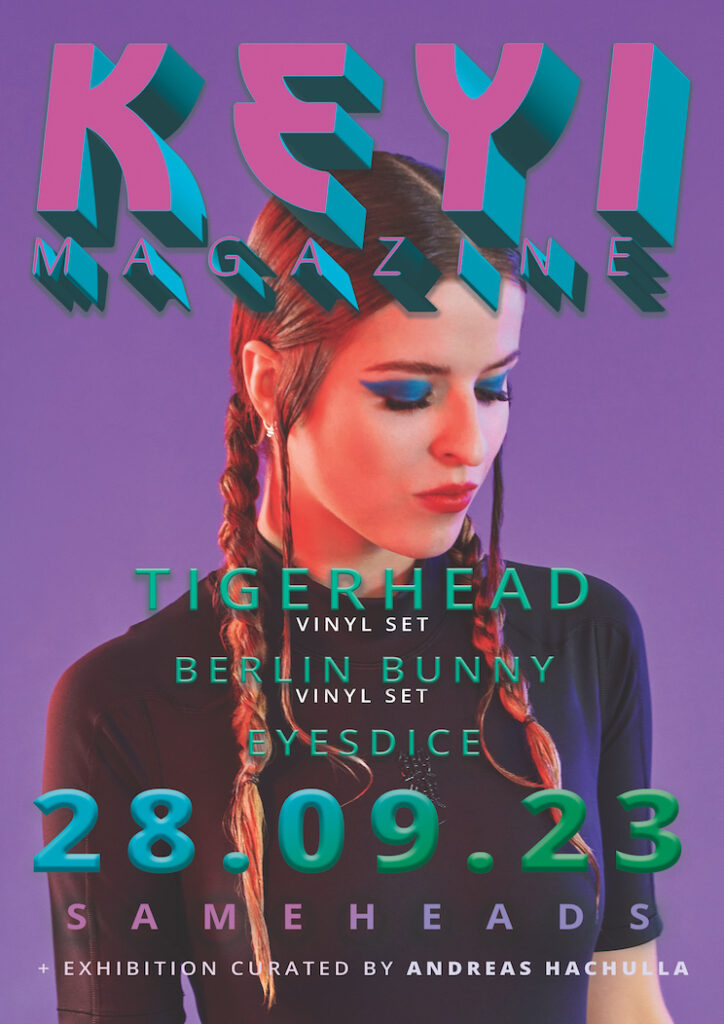 Happy to meet & introduce you to Tigerhead, the Czech-born & Berlin-based DJ who is spinning fantastic electro & techno records in the best clubs & radio stations. She's also a part of the Killekill label. Her raw, surprising and full-of-diversity sets in Berghain, Griessmuehle and About Blank have attracted attention all over Europe, with stand-out gigs in Fold, London, Paris, Rennes, Nantes her native Czech etc. She has also made her debut on Boiler Room in 2017 as a part of a Krake Festival and Reclaim Your City.
Tigerhead is also a promising composer, strongly committed to developing her own sound and her own production style.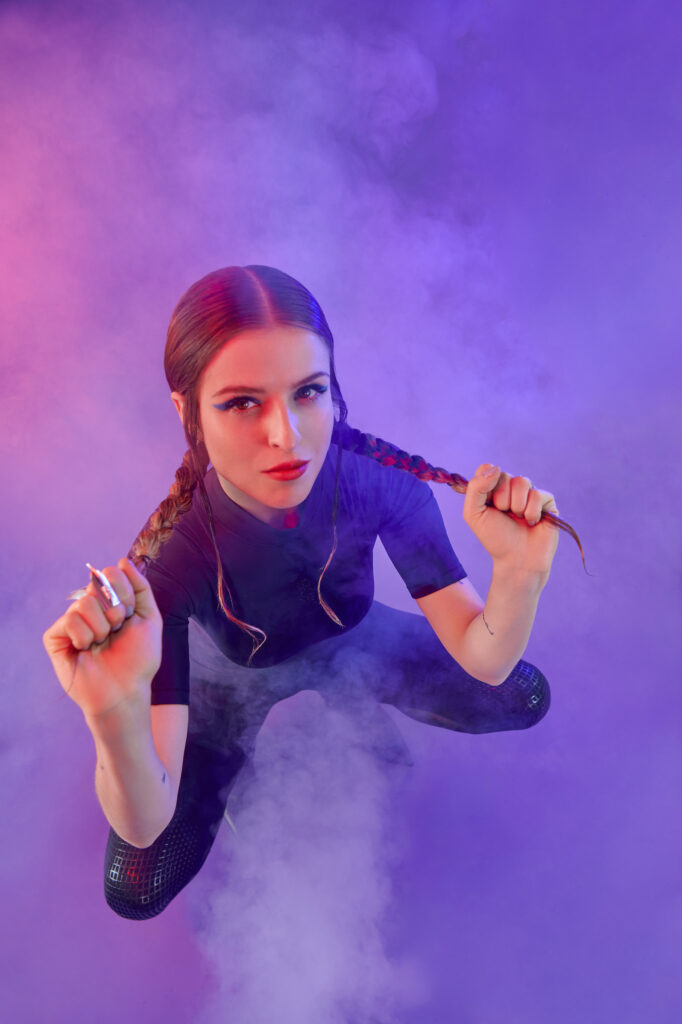 Tigerhead's raw, surprising and full of diversity sets in places like Berghain or Awakenings and her HÖR set – the 2nd most played set of Berlin's renowned livestream platform ever – has attracted attention all over the globe. 
LISTEN: https://soundcloud.com/tigerhead
Berlin Bunny is a project focused on DJ and music production, which it's the name granted the VJ / Animation project in which the artist was involved. Born in Poland, but and currently based in Berlin.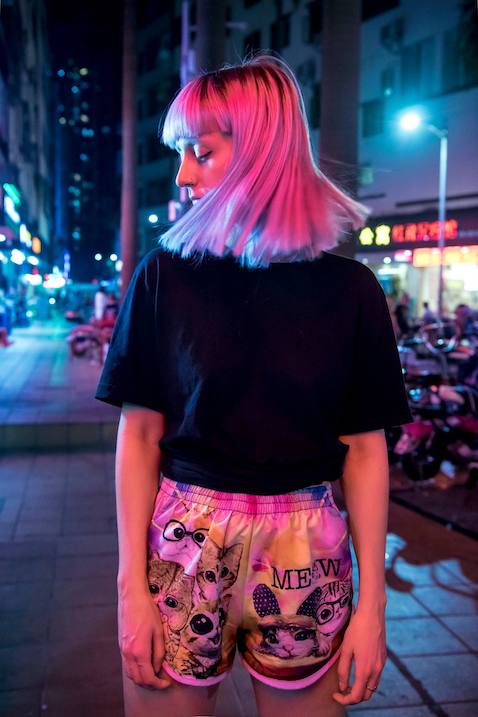 LISTEN: https://soundcloud.com/berlin-bunny/sets/podcasts
Her style has a strong punk, industrial, and alternative music background, where her danceable and eclectic mixes contain a combination of modern electronic techno sounds and retro electro/synth wave vibes strongly inspired by Berlin's underground scene. Her music is going over the boundaries touching such genres as new wave, EBM, new beat, post-punk and some old school and trashy sounds from the 90's or 80's.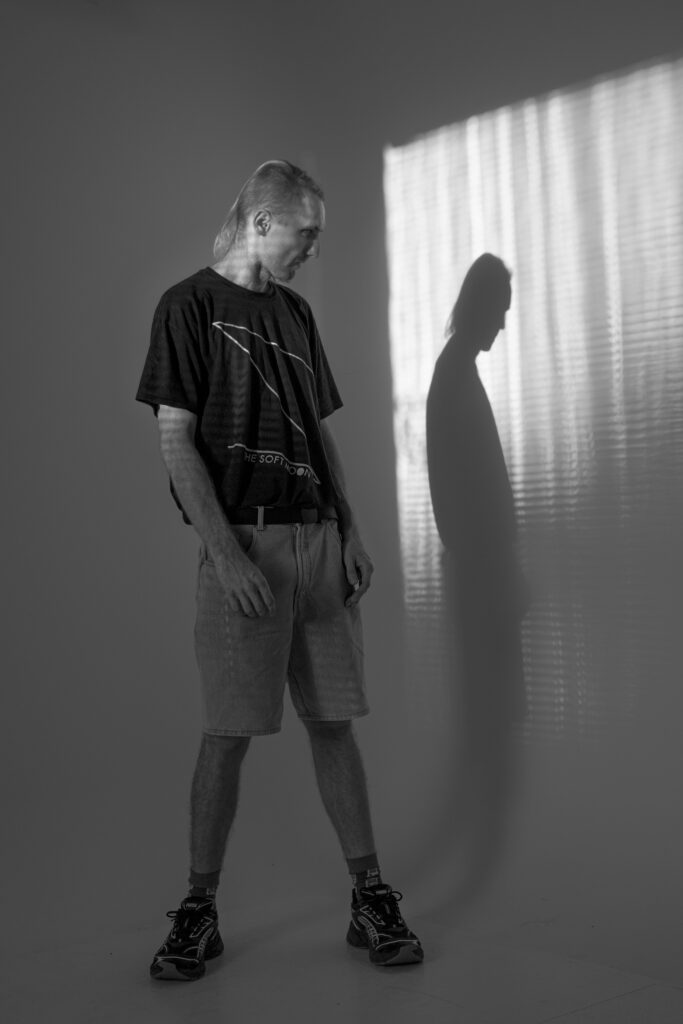 Eyes Dice is a DJ, photographer, music journalist, co-founder of the KEYI Magazine platform which connects fashion-music and art in one place, and co-founder of Dark Disco.org label. Based in Berlin.
Playing fast-forward techno and electro trip with the pinch of ebm energy, originally from Poland but spent 5 years in Asia playing in clubs like Dada Beijing, Oil Shenzhen and Saferoom Bangkok or Vinylhouse Shenzhen.
Recently played a variety of gigs across South America in Chile, Peru, Costa Rica or Columbia. He also played in legendary Berlin locations like Sameheads, Dream Baby Dream where he hosts events from time to time. Recently played in Urban Spree, Kitkat and had his debut in Kantine am Berghain.
LISTEN: https://soundcloud.com/eyes_dice
Group Exhibition: A Bold Exploration of pure, vast, and understated Conceptual Art
Get ready to dive deep into the gritty, raw, and vibrant world of art as we present the "GANZ VNTEN" group exhibition for one evening. Featuring the exceptional talents of Andreas Hachulla, Paul Philipp Heinze, Andy Kania, and Marian Luft, this show is a pivotal part of the KEYI magazine release event, hosted at the iconic Sameheads club.
This exhibition shall defy conventions by embracing the rugged aesthetics of dirty, rough, and understated art while infusing it with elements of conceptual minimalism and brutalism. It's a celebration of art that doesn't take itself too seriously, blending a sense of fun with powerful rhetoric that sparks dialogue and challenges perceptions.
Andreas Hachulla's contributions to "GANZ VNTEN" are a testament to the unfiltered and unapologetic nature of his work.
His pieces, characterized by their raw textures, invite viewers to confront the visceral and untamed aspects of life. Hachulla's art challenges us to reevaluate our understanding of beauty and the unconventional.
Paul Philipp Heinze takes a subtler approach in his conceptual minimalism, creating art that speaks volumes through understatement.
His pieces encourage viewers to explore the profound within the simplicity of form. Heinze's work emphasizes the beauty of what remains unspoken, inviting introspection.
Andy Kania, known for his photography and immersive installations, adds a sense of playful brutality to the exhibition.
His work pushes the boundaries of artistic expression, challenging the viewer's perception of space, form, and intensity. Kania's art captures the essence of raw emotion while maintaining an element of fun.
Marian Luft brings an innovative edge to "GANZ VNTEN", seamlessly transitioning between minimalism and maximalism.
His creations defy categorization, offering a captivating exploration of artistic boundaries. Luft's work invites viewers to engage with art on their terms, free from preconceived notions.
Join us at Sameheads for this electrifying gathering, part of the Keyi magazine release event. "GANZ VNTEN" celebrates dirty, rough aesthetics blended with the understated, conceptual and disruptive, delivered by four as one – not holding back, sparking conversations and pushing the limits of artistic expression.
check more from our music premieres here