"Alive In The Living Room – The Remixes" constitutes the second phase of the release "Alive in the Living Room – على قيد الحياة في غرفة القعدة" by Richie Culver.
In contrast to the original piece, where vocals were intentionally absent, simulating a state of sleep paralysis, and the lyrics confined solely to the written page, they find their voice in this rendition. Additionally, the sound mass comes to life in two distinct remixes crafted by Pessimist and bod [包家巷].
LISTEN PREMIERE HERE:
Alive in the Living Room – على قيد الحياة في غرفة القعدة
"With Alive in the living room I wanted to present a sonic landscape that unfolds into three parts that make up aspects of sleep paralysis,
Something I have lived with all of my adult life.
Instead of fighting against it.
Going with it and seeing where it may lead.
Instead of fighting to wake up.
Fall deeper into it.
I could never speak or shout for help in moments of paralysis during sleep so I decided to put no vocals onto this body of work.
Letting the 27 minutes of improvised DIY music dictate the space that would be the Bleak terrain of dead dreams.
After making the music I decided to write a short poem to describe what Sleep paralysis is to me.
Pulling off my fingernails, being ridiculed and scabs the won't heal are a common thread into where my subconscious takes me in my moments of dead sleep.
Facing my obscure fears head-on and waking up to a nothingness that is the sofa in my Mothers living room.
Questioning what just happened ?
Who am I ?
What am I ?"
A 27-min sound mass on CD and handwritten hymnbook by Richie Culver. The sonic landscape delves into the artist's personal experiences with sleep paralysis, a condition he has lived with throughout his adult life. The improvised sound piece sets a "Bleak terrain of dead dreams,"—vocals intentionally omitted to echo Culver's speechlessness during paralysis. The poem, which would have been spoken word, is instead meant to be read by the reader/listener themselves, and describes his subconscious experiences evoking discomfort and vulnerability. The book features the original handwritten poem by Richie Culver, presented in both English and Arabic.
BUY HERE:
https://drownedbylocals.bandcamp.com/album/alive-in-the-living-room-the-remixes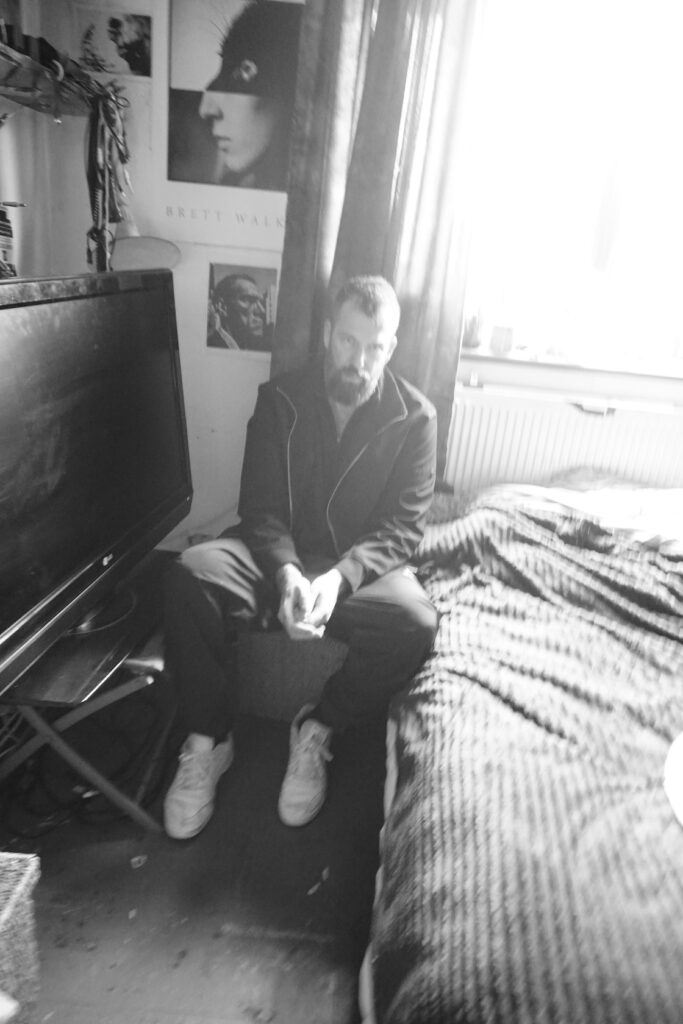 Richie Culver
Describing the spoken word that has long been a part of his practice as "like my paintings speaking," Richie Culver conceives of sound in similar terms, his emotionally charged machine music unfurling as a sonic extension of his text-based paintings. Yet the loose experimental spirit of the afterparty persists. Culver's bleak seaside poetry is amplified by threadbare loops worn raw and ragged, spray paint rendered as synthesis, as glacial swells of ambience, industrial throbs of noise and dark insomniac drones are exhaled together as thick melancholy haze. Above this drifts the faded pulse of the dance music the artist grew up on, the refracted sounds of the night before filtering deliriously into the morning after. Invoking the spirits of iconoclasts past like Miles Davies, Charlie Parker and esoteric oddities The Vampires Of Dartmoore while positioning his perspective in resonance with contemporary grime and drill narratives, though, as the artist notes, "from the customer's perspective," Richie Culver broadcasts live and direct from the fringes, drawing from a deep well of pain without romanticising the process, communicating rawness without wrath, struggle without shame.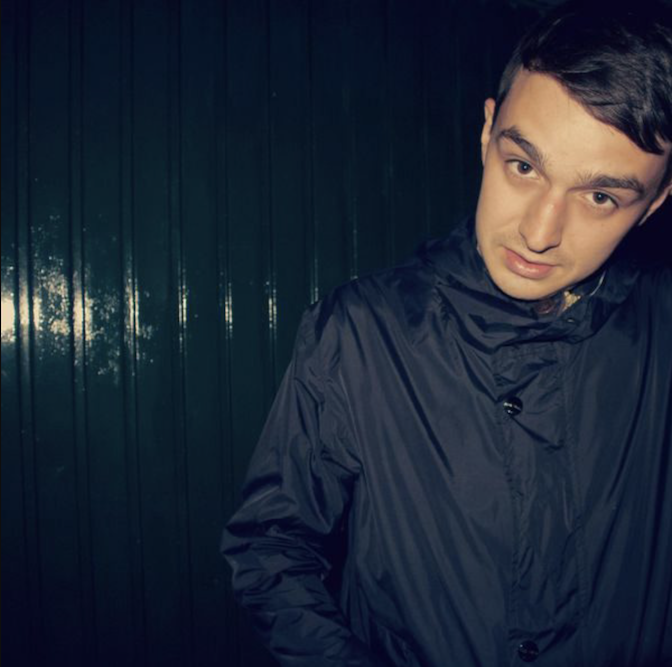 Pessimist
Pessimist, hailing from Bristol, is a prominent artist known for one of the most recognisable sounds in electronic music. Drawing inspiration from the darker side of sound, Pessimist' body-numbing rhythm and wicked percussion are underpinned with a physical and cerebral swing. Pessimist's self-titled debut album on Blackest Ever Black showcased his non-conformist vision, earning acclaim and essentially creating a new genre of d'n'b situated within this noir.
SOCIALS TO FOLLOW:
Richie Culver
Pessimist
Drowned By Locals