'THE ELECTRONIC MUSIC VENUE FOR ALL HUMAN BEINGS. FOREVER THE BRIGHT SIDE OF THE NIGHT.'
Lying in the very centre of Warsaw, club Jasna 1 occupies the lower floors of the early-modernist building called 'Pod Orłami'. The club was opened in 2017 during a renaissance period of the Polish electronic music scene and has been supporting local artists, promoters and collectives ever since.
Resident DJs, the core of the club, take an active part in selecting line-ups and in developing and curating the space. The international success of several residents, such as VTSS, Olivia, Blazej Malinowski or others helps in amplifying Poland's music scene abroad.
Jasna's diverse programming includes everything from techno, electro and house to breakbeat and italo disco. An important part of the club's identity is its policy of tolerance and acceptance. The club is a safe space for people of all identities, and takes a strong stance in the fight against any kind of prejudice in the highly conservative country that Poland still is.
Together with KEYI Magazine 23rd of September the walls with strike back with full of energies!
with sick lineup!
Bloody Mary is an internationally renowned Producer, Live Act, DJ and Label Owner of Dame-Music, and resident of Tresor Berlin.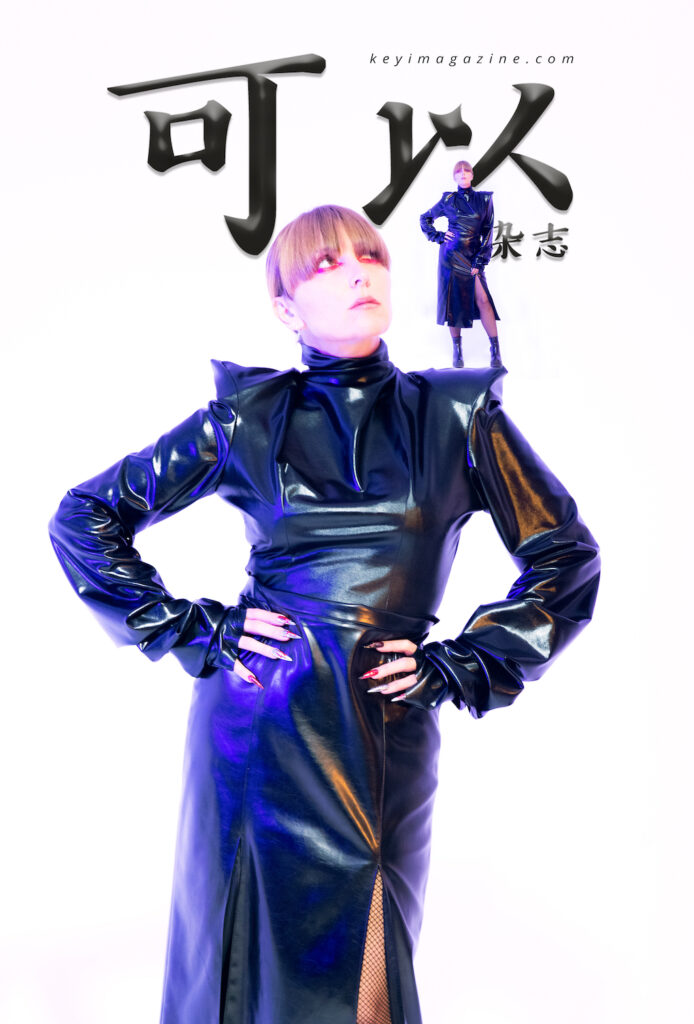 READ THE INTERVIEW HERE:
A staple in the worldwide techno scene for more than a decade; the French artist's name is easily recognizable to fans the world over, having produced a string of highly-acclaimed releases on well-known labels over the years, such as Ovum, Missile and U-TRAX to name a few. Her distinct production style is heavily influenced by the raw, hardware-based sounds of the 90s, citing acid legends like Josh Wink, DJ Pierre, Freddy Fresh, Tim Taylor, Hardfloor & Thomas P. Heckmann as some of her biggest influences during her formative years. Fast forward to today, and it's these exact producers she can be found regularly featuring alongside on the same vinyl releases. It's therefore no surprise that she's often called upon to share her knowledge and expertise around the world. Whether it's being invited by the Goethe Institute to give production workshops in Mongolia, or being hand-picked by Roland to talk about their illustrious 303 at ADE in Amsterdam, her unique approach to music-making and years of experience spent honing her craft has allowed her to constantly travel the globe for over a decade. Accomplishments aside, it's Bloody Mary's unique vision, unrivalled passion, and dedication to her art that has kept the fire burning for her over all these years, and will no doubt continue to do so for many years to come.
Berlin Bunny is a project focused on dj and music production, which it's name granted the VJ / Animation project in which the artist was involved. Born in Poland, but currently based in Berlin.
Her style has a strong punk, industrial, alternative music background, where her danceable and eclectic mixes contain a combination of modern electronic techno sounds and retro electro/synth wave vibes strongly inspired by Berlin's underground scene. Her music is going over the boundaries touching such genres like new wave, EBM, new beat, post punk and some old school and trashy sounds from the 90's or 80's.
Currently Berlin Bunny project is also freshly baked producer releasing her debut EP on spanish I-Traxxx Label with remixes by artists like Dave Inox, Ethan Fawkes & Evil Dust & some remixes/tracks for example on the Still Distant Records compilation.
In her recent Asia tour she played in over 15 gigs in China, South Korea, Japan, Thailand, Hong Kong, Taiwan having pleasure to dj in the underground venues and parties like for example Volnost Club in Seoul, New Year Celebration in Oil Club in Shenzhen, Dada Club in Beijing, Dada Club in Shanghai, Vinylhouse in Xi'an & Shenzhen, Safe Room in Bangkok, HER queer positive event in Taipei & in cities like Nanjing, Hangzhou, Hong Kong, Osaka.
Pitti Schmitti is a Warsaw-based DJ, promoter and resident of Jasna 1 club.
For over 10 years he's been delivering his slick and versatile style to bar, club, rave, open air and festival dancefloors all over Poland as well as abroad, including Berlin, Paris, Prague, Tel Aviv and many more. Together with Kovvalsky he curates their disco oriented project K.O.D. (Komitet Obrony Disco).
Shakti, a founder of Hämmern, member team of KEYI Magazine is a seoul based DJ and known for her intense, ravy tunes.
She got the name "Shakti (Power in Hindi)" while studying in India and as the name describes, she delivers powerful energy to the floor. Her set usually is based on heavy industrial sound often combined with psychedelic and serrated synths, EBM line/wave, acid and vocals.
DD, artist, designer and dj. Previously associated with the narocz13 initiative, she currently co-creates an audiovisual project Salto Mortale in a duo with Wydma, and recently became a resident of K-Bar Powiśle.
Musically, it is a euphoric mix of electro, breakbeat, house, italo and nu-disco, constantly looking for new sounds with a weakness for tribal, futuristic and sometimes nostalgic.
Eyes Dice is a DJ, photographer, music journalist, co-founder of the KEYI Magazine platform which connects fashion-music and art in one place, and co-founder of Dark Disco.org label. Based in Berlin.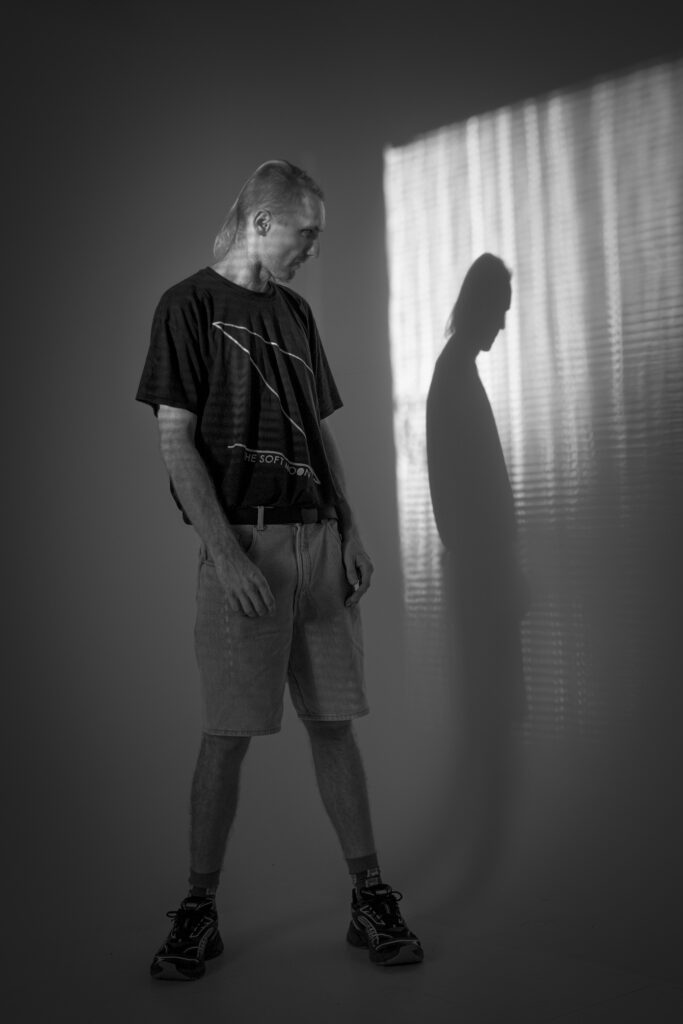 Playing fast-forward techno and electro trip with the pinch of ebm energy, originally from Poland but spent 5 years in Asia playing in clubs like Dada Beijing, Oil Shenzhen and Saferoom Bangkok or Vinylhouse Shenzhen. Recently played a variety of gigs across South America in Chile, Peru, Costa Rica or Columbia. He also played in legendary Berlin locations like Sameheads, Dream Baby Dream where he hosts events from time to time. Recently played in Urban Spree, Kitkat and had his debut in Kantine am Berghain.
KEYI MAGAZINE is an independent online and print fashion/art/music magazine with a mission to discover and promote new and established talents from around the world but mainly focused on Asia and Europe.
Our main goal is to connect those sometimes very different from each other worlds of those two continents. Our vision is to explore diversity among artists from different cultures and respect their individual attitudes. We believe in positive values and quality & spreading culture, that might prevent people from mindless consumerism and give exposure to the people who are truly dedicated to making the world a better place. We especially prioritize those who represent conscious, tolerant, sustainable and eco-friendly values.
Socials to follow:
Main:
☆ Bloody Mary
SC: https://soundcloud.com/bloody-mary
IG: https://www.instagram.com/bloodymary_dj/
☆ Shakti
SC: https://soundcloud.com/shaktismm
IG:https://www.instagram.com/shaktismm/
☆ Berlin Bunny [DARKDISCO.ORG / Keyi Magazine]
SC:https://soundcloud.com/berlin-bunny
IG: https://www.instagram.com/berlin_bunny_/
Bar room:
★ dd
SC: https://soundcloud.com/ddwolska
IG: https://www.instagram.com/ddwolska/
★ Eyes Dice [ DARKDISCO.ORG / Keyi Magazine]
SC: https://soundcloud.com/eyes_dice
IG: https://www.instagram.com/eyes_dice/
★ Pitti Schmitti
SC: https://soundcloud.com/pitti_schmitti
IG: https://www.instagram.com/pitti_schmitti/
More music features here