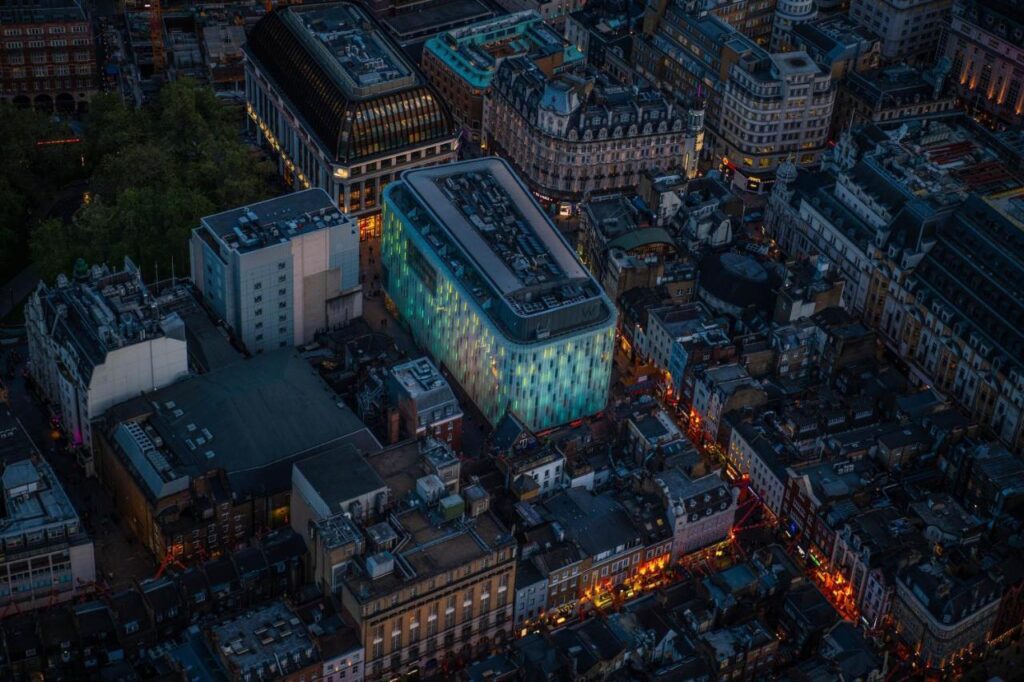 London a sprawling city, is home to renowned landmarks like the Tower of London and Buckingham Palace. The city remains a fertile ground for emerging creative talents seeking to etch their innovative designs onto the city's skyline. But where to stay during a visit? We picked some of London's interesting & artistic hotels.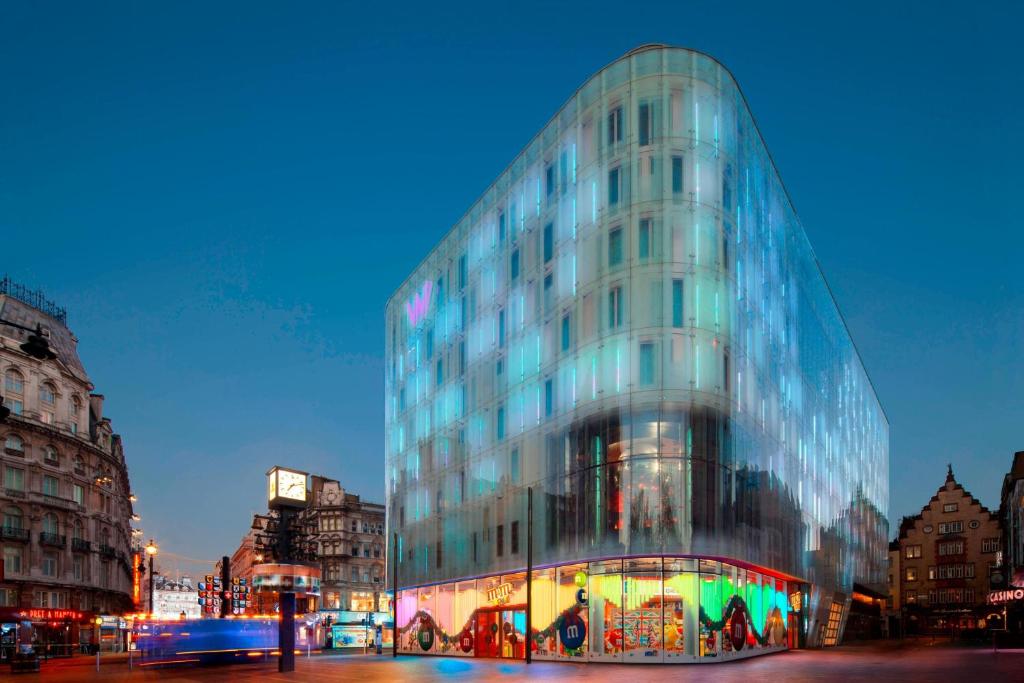 W London
Nestled in the vibrant heart of Leicester Square, the W Hotel London stands as a luxurious and artistic retreat in the midst of the bustling city.
The hotel is renowned for its deep commitment to art, evident in its rotating art installations and interactive pieces that decorate the entire property. Among its distinctive offerings are the exclusive Cube Suites that offer panoramic views of the city equipped with cutting-edge technology and avant-garde decor. The crown jewel, however, is the Extreme Wow Suite, spanning two stories complete with a private terrace, bar, and a personal DJ booth.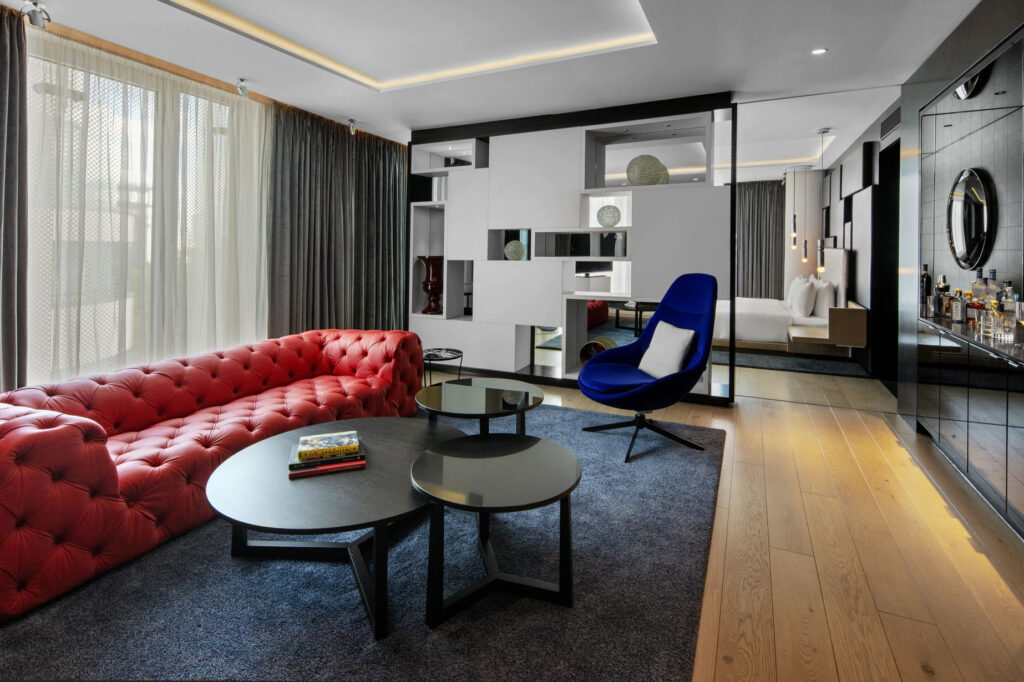 Courthouse Hotel
The Courthouse Hotel London Soho takes residence within an impressive Grade II-listed building, formerly known as the Great Marlborough Street Magistrates' Court and Police Station. This historic structure fulfilled its role as a courthouse for well over a century, witnessing some of London's most intriguing legal proceedings, including cases involving famous personalities like Mick Jagger and John Lennon.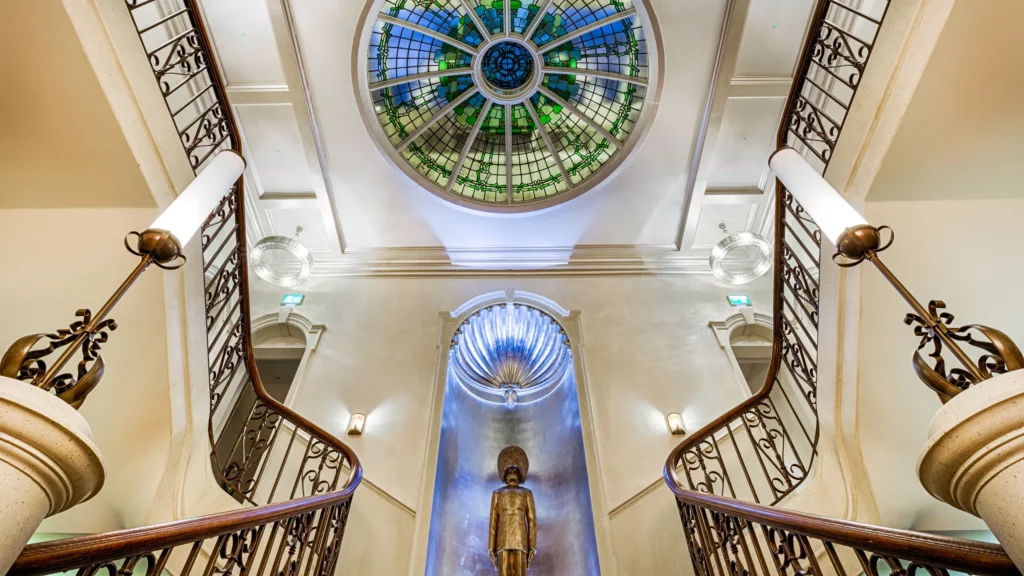 One of the most unique features of the Courthouse Hotel is the preservation of its original holding cells which are now transformed into hotel suites. These spaces, once utilized to detain individuals awaiting trial, invite guests to immerse themselves in intriguing yet somewhat eerie surroundings. Inside the original courtroom, you'll find The Silk Restaurant, where the judge's bench, distinctive wooden paneling, and a splendid glass dome are still on display.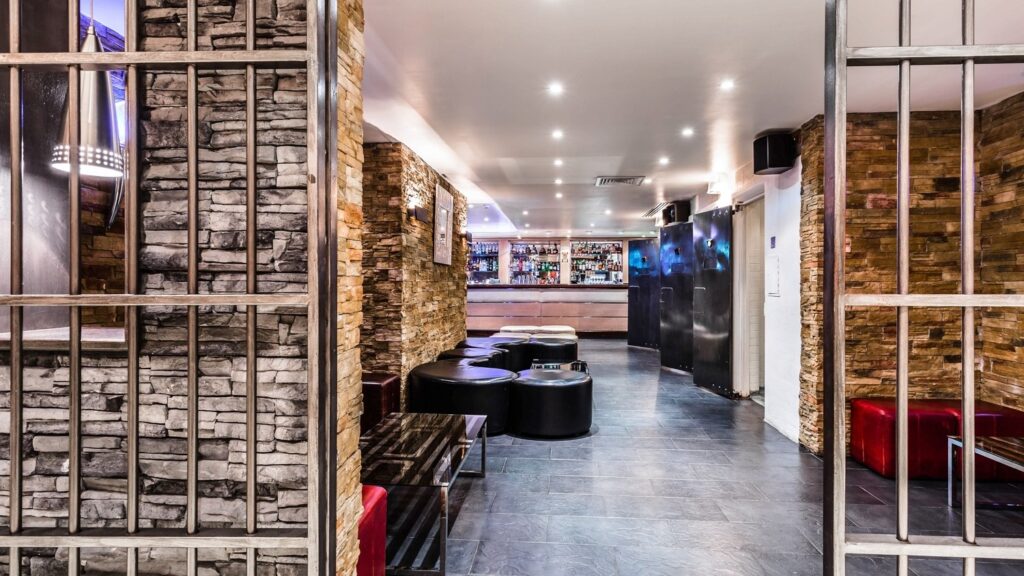 Good Hotel
Constructed in Amsterdam, then shipped across the North Sea to London's Royal Victoria Docks: the Good Hotel London underwent quite an adventure before it secured its permanent home. This pioneering relocation formed part of a broader initiative to breathe new life into the area, introducing an eco-conscious and community-centric hotel to East London.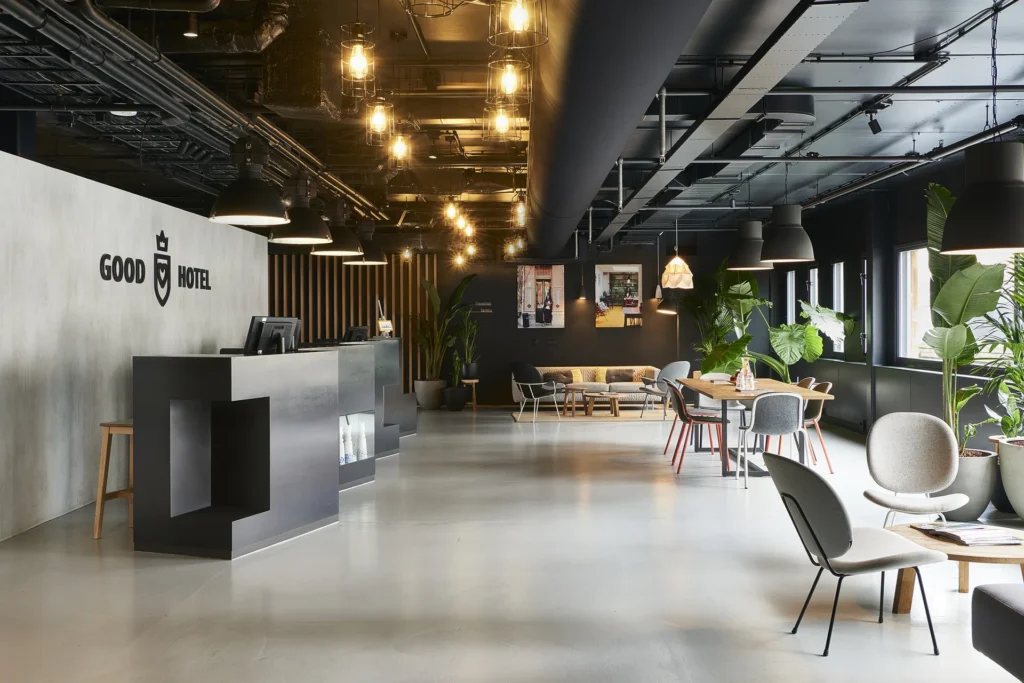 With sustainability at the core of its philosophy, the hotel embraces environmentally friendly practices, encompassing the use of reclaimed materials in its design and the implementation of energy-efficient systems. Guests are treated to stunning views of some of London's iconic landmarks, including the O2 Arena, Canary Wharf, and the Thames Barrier. The hotel's waterfront location ensures that every room comes with a picturesque backdrop.
Far more than a mere place to rest, the Good Hotel London serves as a vibrant hub for social engagement and meaningful connections. Its origin story, dedication to the community, and commitment to sustainability make it a remarkable choice for mindful travelers seeking an immersive and socially responsible experience in London's dynamic heart.
Sunborn Yacht Hotel
For travelers looking for a luxurious escape, the Sunborn Yacht Hotel London might be your pick. This floating oasis is designed in Finland and shows craftsmanship and commitment to quality throughout its structure.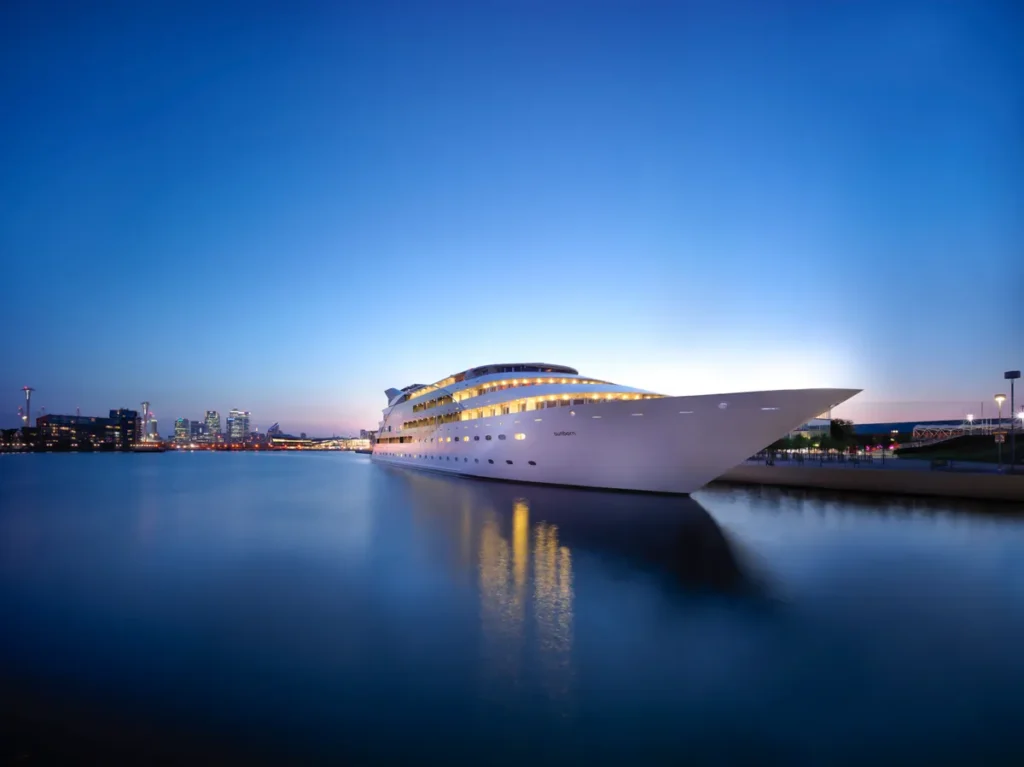 The yacht offers a selection of cabins and suites, each affording guests captivating views of the Thames River and the iconic London skyline. The hotel is strategically located in the Royal Victoria Dock, with close proximity to London's premier attractions, including the ExCeL London Convention Center and the O2 Arena.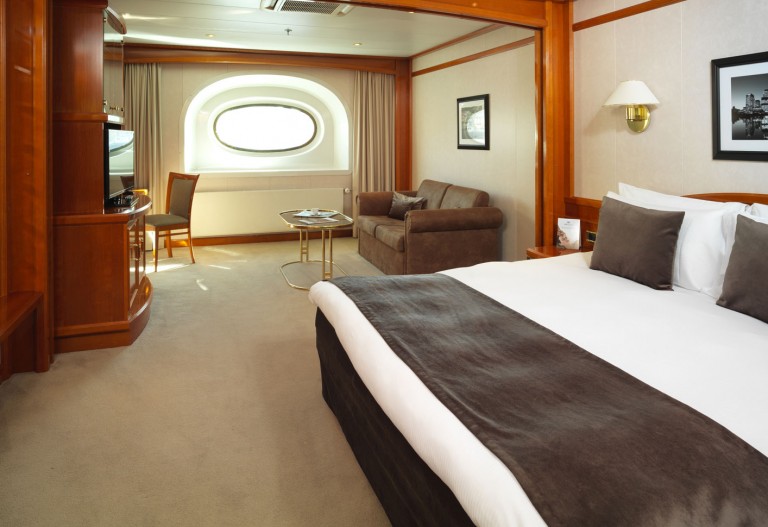 Hazlitt's
Tucked away in the heart of Soho, Hazlitt's is a historic boutique hotel comprising three charming townhouses. These townhouses have preserved their Georgian architectural charm, featuring elegant paneling, antique furnishings, and original fireplaces.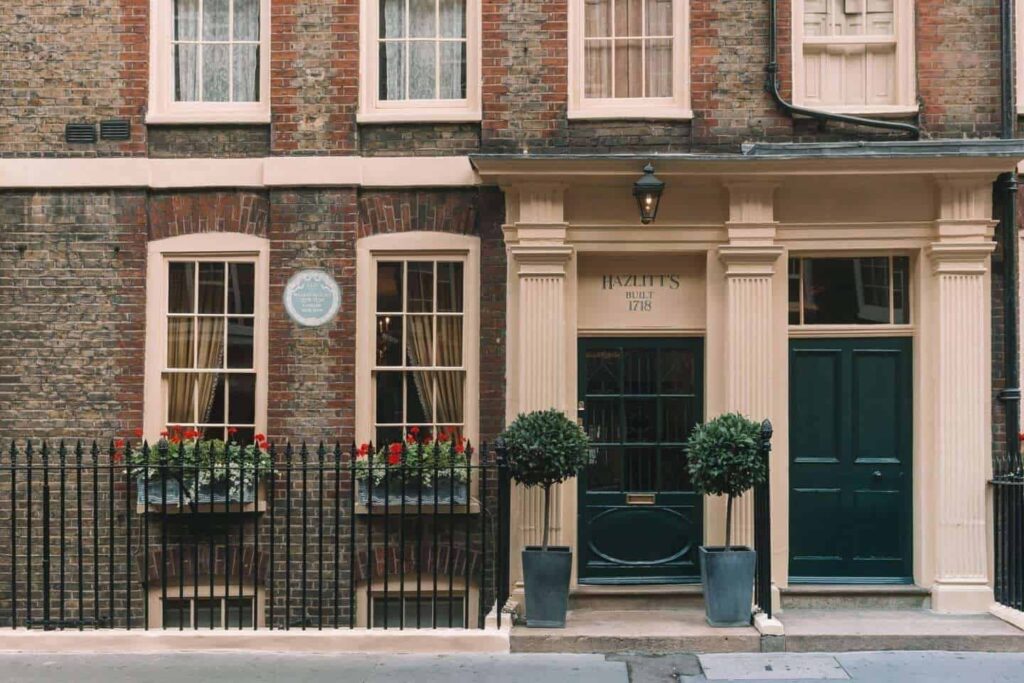 The hotel's name is a tribute to William Hazlitt, an acclaimed 18th-century essayist and critic who once even called one of these townhouses home. Hazlitt's pays homage to its literary heritage with a library and drawing room, and each of its 30 distinct rooms is named after a literary figure.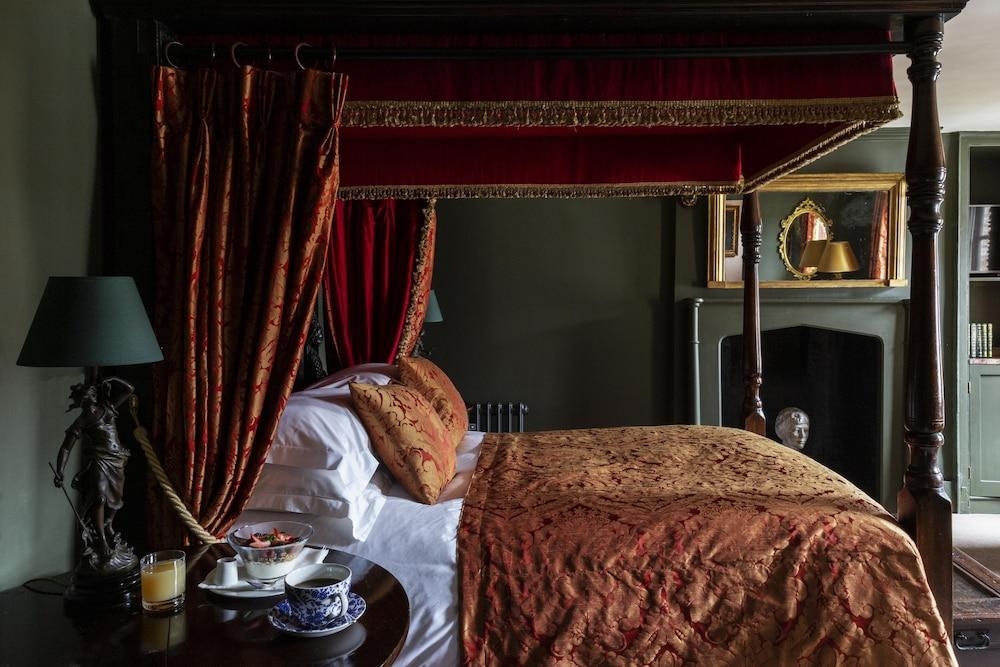 Hazlitt's Hotel London enjoys a prime location in Soho, making it an ideal base for exploring the vibrant neighborhoods of London, including the West End theaters and designer boutiques. The small and intimate nature of Hazlitt's Hotel provides a sense of exclusivity and personalized service, making guests feel as if they are staying in a private residence rather than a traditional London hotel.
Check more lifestyle infos here