Florentina Leitner Spring Summer 2024
Florentina Leitner – The Austrian, Antwerp-based fashion designer has shown her new SS24 Collection on the 26th September 2023, during Paris Fashion Week again.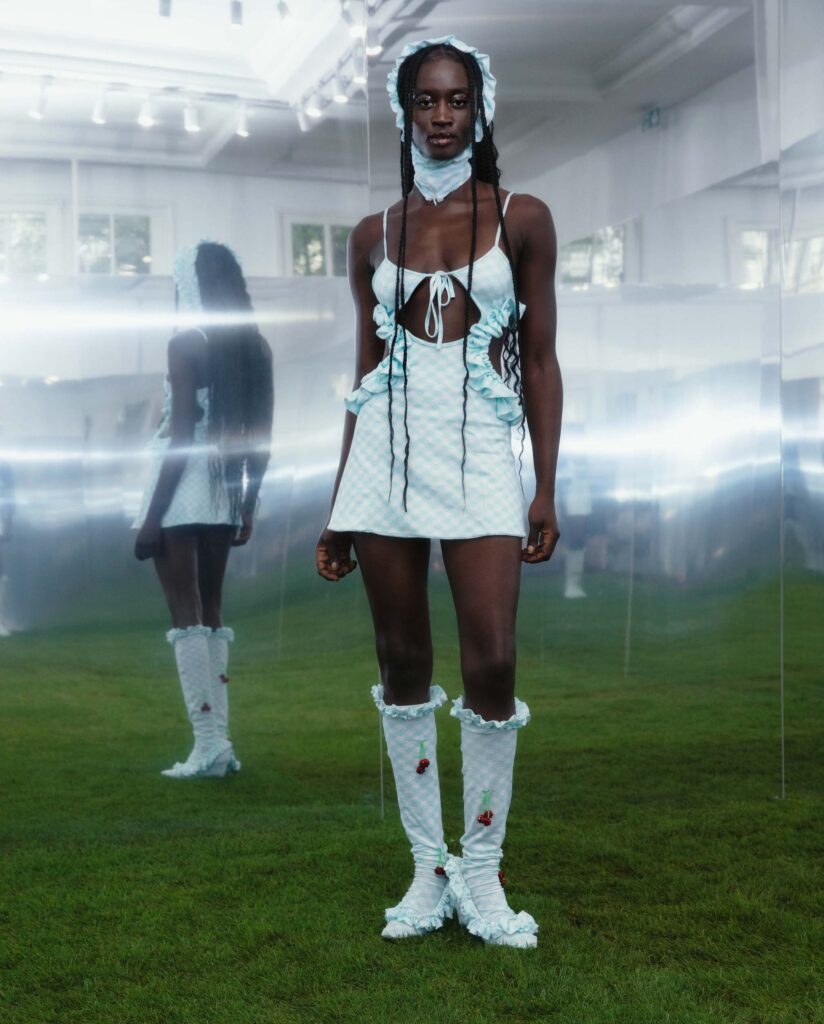 A playful summer collection full of femininity and elegance, a modern-victorian summer Picnic which invites you to daydream about Bunnies, Picnics and Cute girls with Braided hair hanging on a Cliff.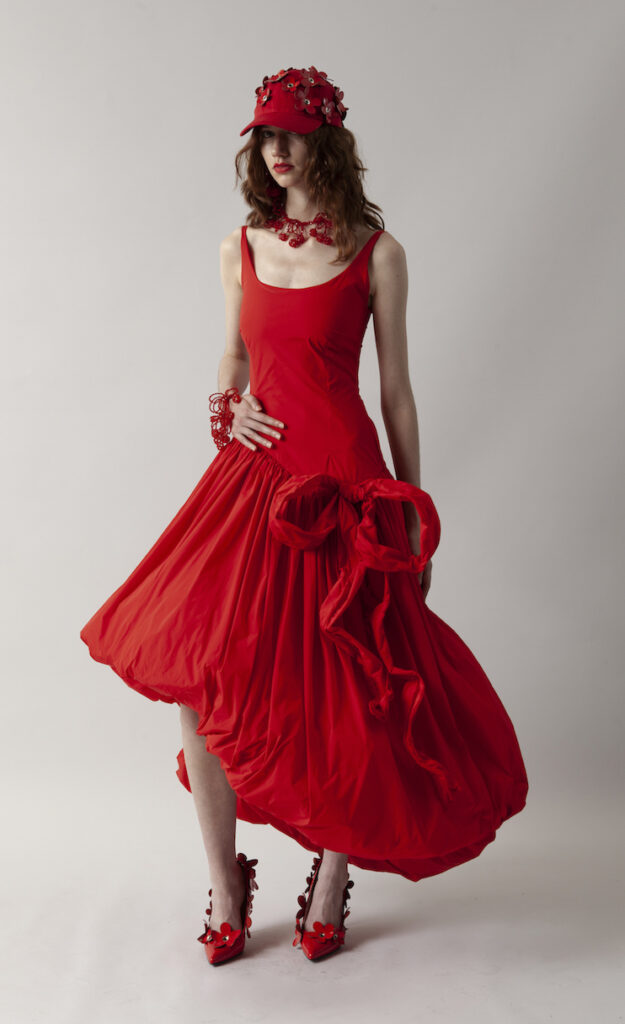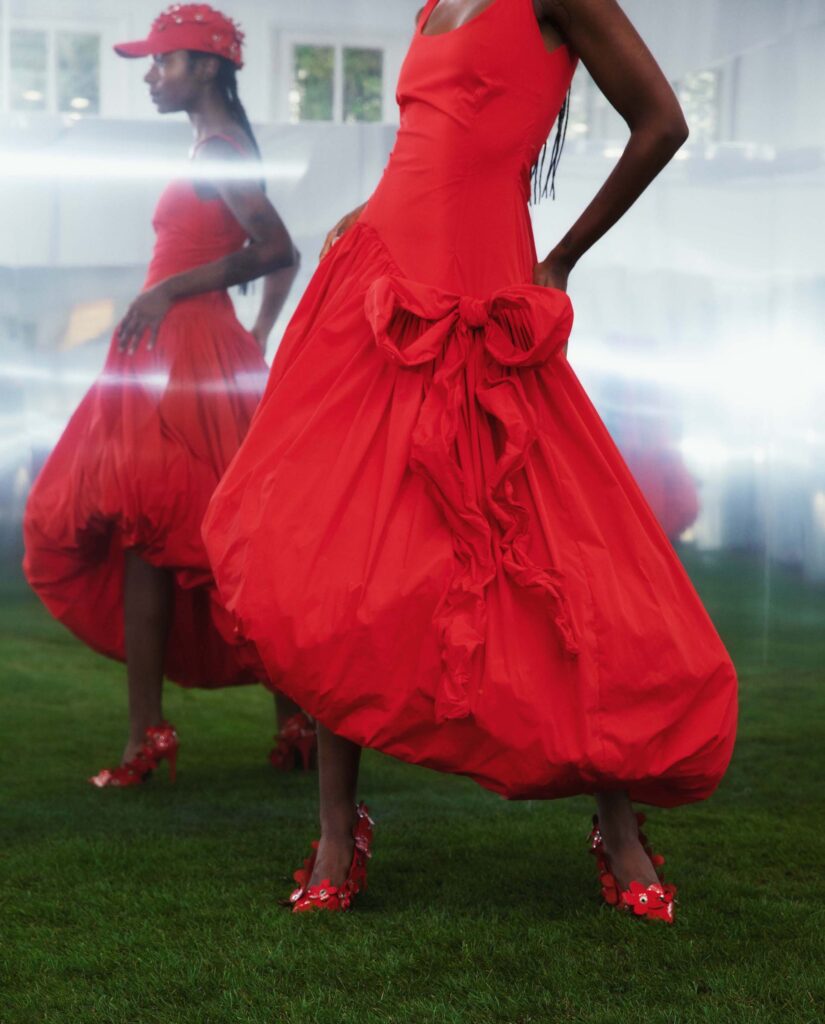 The SS24 collection, is inspired by the 1975 movie "Picnic at Hanging Rock".
Florentina was inspired by the details from the garments in the movie, but mainly the eerie atmosphere of the disappearing school girls on a summer day inspired her a lot. The collection, includes delicate lace fabrics mixed with "rocky" and edgy vegan leather pieces, clashing with bright red tones and soft pastels. Combined with the strong focus on print and textiles, Leitner's signature aesthetic is translated once more into harmonious, enchanting designs for the Spring/Summer season.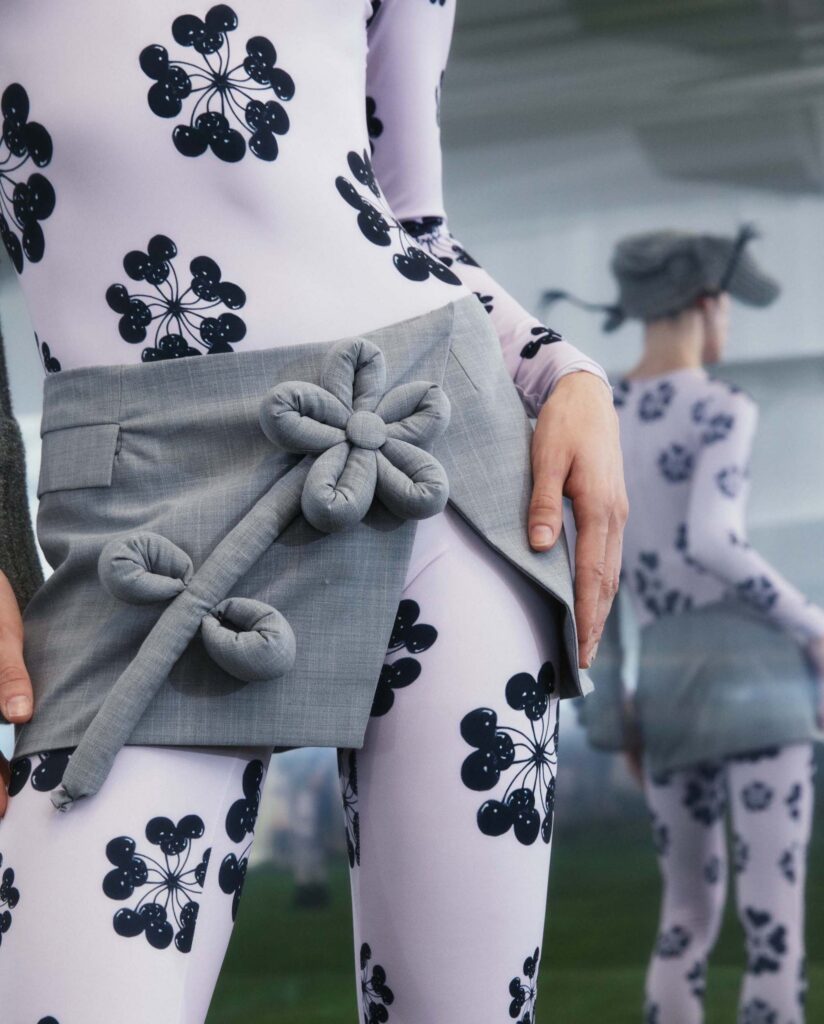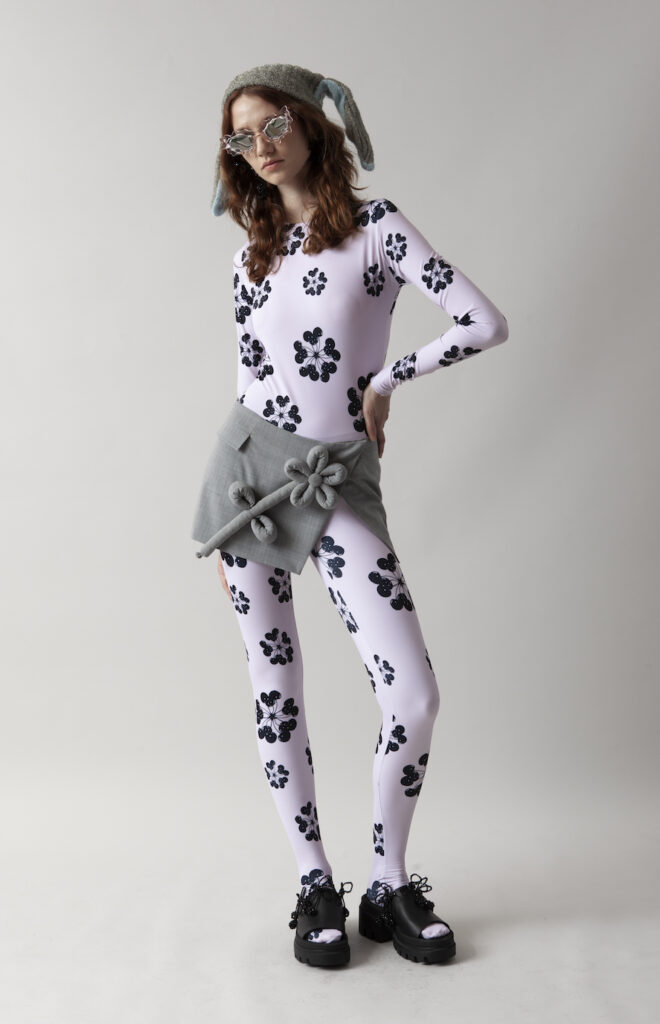 This season Florentina Leitner worked together on a jewellery collaboration with Paris-based Jewellery Designer Helena Thulin, which specialises in crystals and beads in her own work.
Puffy flowers, puffy sleeves and puffy dresses meet classic tailoring details, playful prints and floral embroidery motives. For the Collab they worked on bejewelled cherry earrings, necklaces and garment details which give the collection an extra bling.
This year also marks the 50th anniversary of the Original Timberland® Premium 6-Inch Boot and Florentina Leitner is celebrating the Icon's anniversary with an eyelet and leather flower detailed customization, on selected Timberland footwear styles. Floral laser cut details with eyelets attached and glass bead details (by Helena Thulin) are applied on those "show pieces". Timberlands are the perfect shoes for a "Picnic at Hanging Rock" adventure. Girls walking through stoney cliffs on a summer day in floral shoes, is this season's motto. Enter the world of Florentina Leitner's "Picnic at Hanging Rock", surrounded by a dreamy and slightly dark aesthetic with the typical brands twist.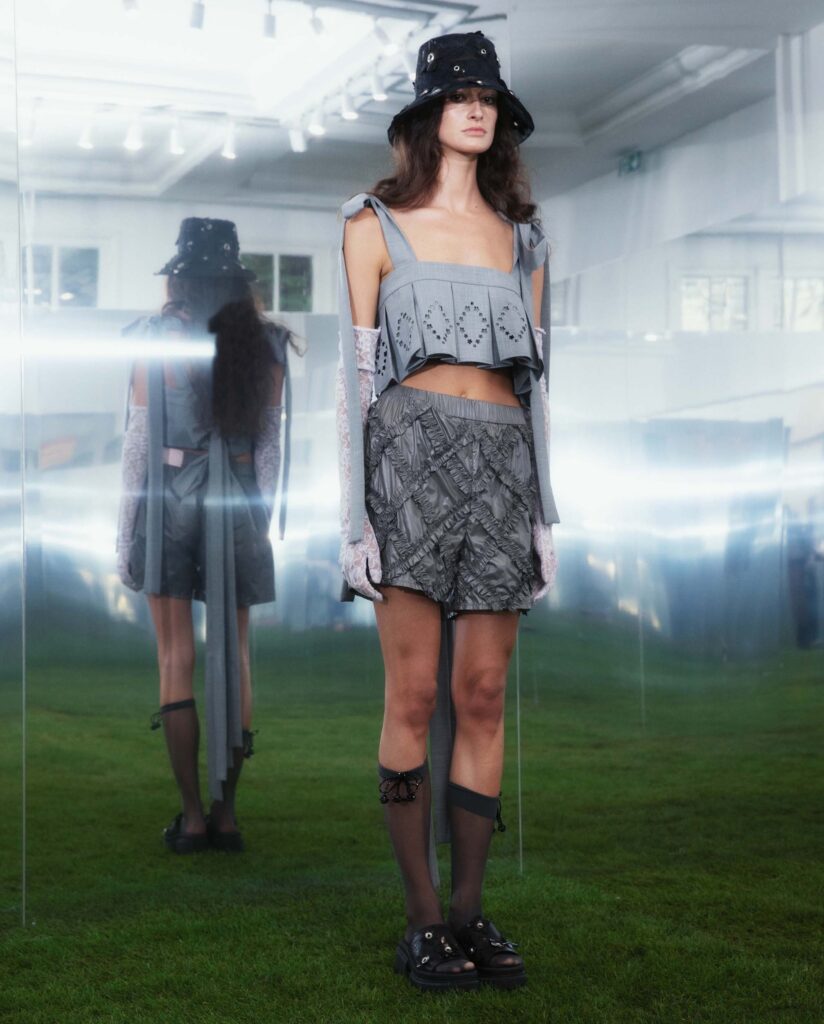 About Brand
Austrian Fashion Designer Florentina Leitner launched her Fashion Brand 2022 after graduating from the Royal Academy of Fine Arts in Antwerp. The Belgium based brand creates RTW Womenswear Collections with a semi couture touch, floral, feminine and fun, Florentinas signature. Already known for its prints and 3D flowers, the brand produces its collections in small artisanal factories in Italy. Florentina has also quickly become a brand loved by celebrities and fashion icons all over the world.
SOCIALS TO FOLLOW: