Steffi presents The Red Hunter, her fourth solo album and the first project released through Candy Mountain, a new label, studio and creative hub founded with Virginia at their home base in Portugal.
Dedicated to Steffi's late mother, the album tells a story of family ties, female spirit, and the dynamics of change. Its 10 tracks are drawn from drafts written on the move over the past few years and brought together during immersive sessions at the Candy Mountain studio. They reflect a time of personal flux transformed into something new, committed and affirmatory.
Steffi's unwavering commitment to growing and challenging herself as a producer, DJ and label head has kept her at the forefront of contemporary dance music since the mid 90s.
As a producer, Steffi has an extensive discography that takes in albums, singles and remixes – solo and in collaboration – released by respected labels including Ostgut Ton, 3024, Dark Entries, Ed Banger and Because Music.
We sat down with Steffi to discuss the premiere of a new video for The Red Hunter track.
Watch below!
Hello! How are you today? Where are you currently, and what do you plan to do?
I am currently in my home in Portugal having a free weekend from touring, catching up with some label work and working on a remix.
As an artist with an impressive discography, remixes for a variety of artists, ownership of several labels, residencies at Berghain and Blitz as well and a wide spectrum of projects known for their outstanding quality, how do you perceive the ongoing changes in the music industry from your perspective?
I think it's fair to say that COVID was a big surprise for all of us to begin with. The challenges we all had to face individually and collectively in our field of work. The aftermath and the changes are a challenge. As much as they get perceived as negative changes,
I think it's also a challenge you can face and try to flip it over and see it as a positive transformation and a chance to reinvent yourself in this new narrative.
Learn about new scenes, get to know new artists on the rise and learn to part (ideally) in a peaceful way with things that no longer serve you. But most and foremost, honor the fact that we are still able to be of service and play great music to new crowds and invite them on our journeys and expose them to good music because there is no lack of good music at all! people who discuss the quality of certain scenes after covid just haven't invested time and effort enough to dig deep, or haven't taken the responsibility to up their game and. Personally, I am super excited about what I find in record shops. On a daily basis, I bump into great music by new and established artists that I can play in my sets and that keeps my level of excitement high and work hard to keep those vibes going.
Candy Mountain is a label, studio space and creative hub created by you and Virginia. Could you tell us more about the project and its core values? Why Candy Mountain? and how would you introduce the project to a new audience?
The idea of Candy Mountain was to create an artist-driven platform based here in the countryside of Portugal. Our studio sits in the middle of nature. artists can live and work under the same roof with zero distractions in a tranquil environment. The perfect space to work and also connect with the local scene in Portugal.
We both feel that it's important to give something back to the place we moved to and welcomed us so we hope to do so with this new concept.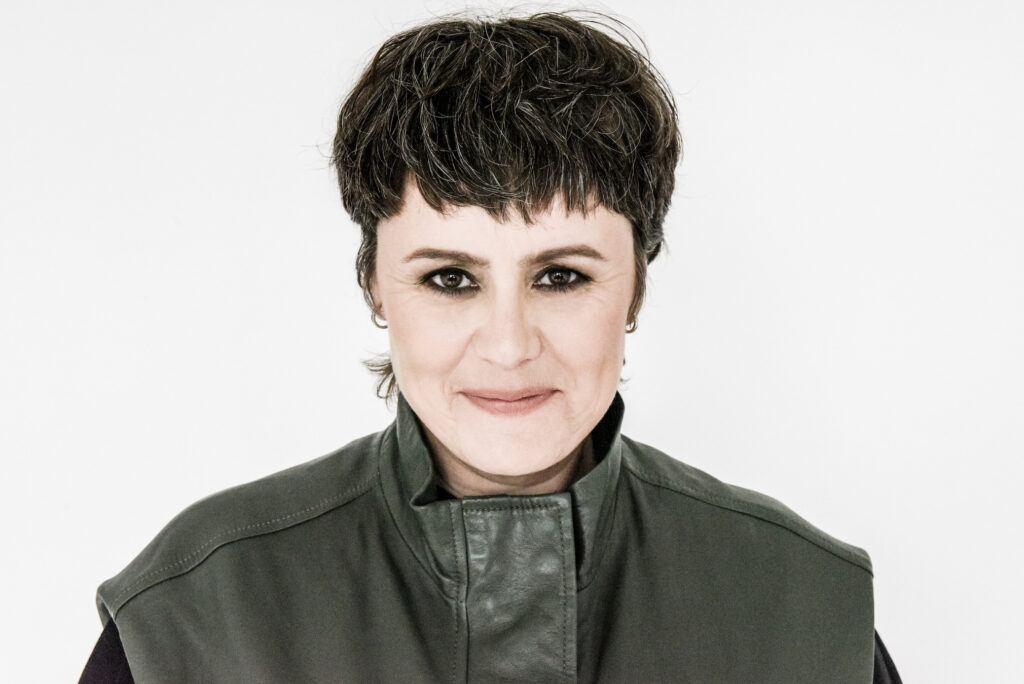 We are slowly building our label with a mix of local and international artists. We keep things on a very lo-key level and don't want to push it in a commercial way but through the output of the label, we hope to reach a wide audience to connect with.
Speaking about your latest album, you've brought emotions, groove, melancholy, and a trip all in one place. We are here to premiere a video by Michiel de Vreede, based on a sculpture by Rein Vollenga for the title track of your latest album, 'The Red Hunter. There is a strong synergy between the music and the video. We somehow felt a retrospective reflection of the travels you've had in the past. Is there a particular moment or life experience that you would like to share with us?
To be honest, for me, it was more a collection of music and emotions of the last few years rather than a long-time experience. It was all about translating my ideas and seeking progression in my production skills to be able to reach a deeper level. The emphasis on rhythm was a super important message for me on this album. Michiel did a great job transforming Rein's statue into a cover and 3D artwork. The video translates my rhythm sections perfectly and the melancholy and drama of my music is also really well represented in Michaels's work.
The LP artwork is also based on Rein's sculpture and designed/ edited into a new form by Michiel de Vreede. Why did you decide on this particular image? How did you both meet?
Michiel and I went to high school together so we have known each other since we were teenagers. It was always a long-term plan to make art together and he has been the designer of all my label artwork for many years.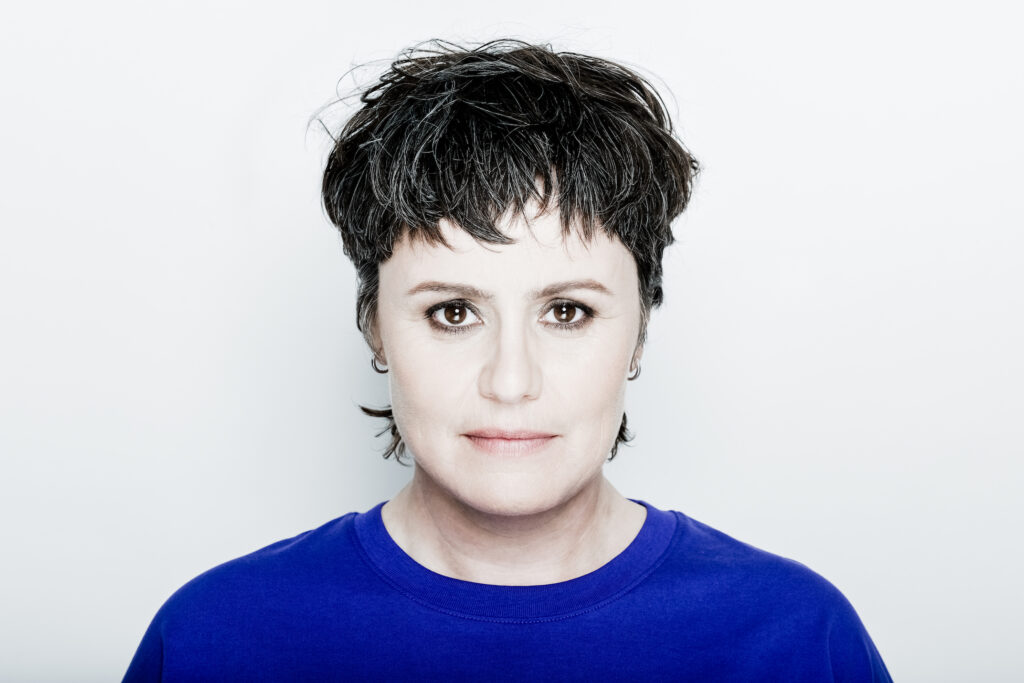 We spoke about the concept for The Red Hunter and our goal was to work with a sculptor and take his work as a starting point and morph that into cover art and motion.
We both love Rein's work so it was a no-brainer who to work with. I have known Rein for quite a while through Berghain and his wonderful distinctive art.
You performed the album live. What is your progress in translating the album to a live environment?
I have re-shaped the songs into 4×4 versions so the songs became more club-oriented,
I loved the challenge to transform the deepness of the songs into dance versions but still keep the authentic structure and identity.
You're an artist who surprises with every release or remix. "The Red Hunter" features club rhythms but most of the album is quite deep. How did fans react to it? Do you plan on releasing club versions or remixes?
Yes!
I have asked 9 totally different artists to remix the vinyl version of the album! As a dj I play very diverse, I have a wide horizon when it comes to my selection. Also as a producer, I like not to attach myself to one genre and explore my options and express myself fully so for this remix package I asked my personal heroes and people close to my heart.
I love how every artist interpreted my songs. these 9 very different versions represent my bandwidth with a very colorful mixture of styles from ambient, IDM, broken beat, electro, techno, and drum & bass.
A year after "The Red Hunter", what does the future look like for Steffi?
Most of the time after such an intense project I take some time off from doing big projects to clear my head and cleanse my palet to see what comes to me. I am going back into the studio with Virginia so that means more vocal-oriented tracks for the next round! A dance floor slammer would not hurt 🙂
On The Red Hunter, Steffi carves out her own sound space designed for 2022's world. In a subtle but important shift for her musical study, Steffi brings complex, modulating grooves and textures into the foreground.
She intentionally balances these organic mutations with the song-like arrangements that have always made her work so relatable. The result is a family of tracks united by their approach to rhythmic development and processing, yet individual in their tempo, beat structure, intensity and mood. Melody – often placed front and center in her early productions – is here used sparingly but meticulously, in just the right measure to suffuse the album with its deep emotions.
Those emotions are at the heart of The Red Hunter, right from the mournful opening of 'Irreversible Cessation'. A forceful, almost primeval spirit courses through tracks like 'Primary Chaos' and the title track, which conjures ancient power and strength. Contrasts mark 'Alternation Of High And Low' and 'Tragedy Turns To Comedy', which match ethereal harmonies to heavy beat structures. 'Agent Of Change' slows the pace, its central melodic motif giving space to breathe ahead of the hustle and bustle of 'Individuals From All Walks'. The energetic 'North Facing Shade' and 'South Facing Brightness' act as twin variations on a single theme, deftly balancing the narrative between darkness and light. The mood has shifted from deep melancholy to powerful optimism, the album closes with the intimate lilt of 'Lasting Lovers'.
The LP artwork, designed by Michiel de Vreede, depicts a sculpture by Rein Vollenga edited in post-production into a new and uncategorizable form, thus closely paralleling Steffi's own musical process. Steffi will perform a series of live shows in carefully selected venues with hand-picked line-ups.
Throughout The Red Hunter, Steffi evokes the ambiguities of personal relationships, their highs and lows, their gentle moments and their collisions. This album is like a lifetime, a process to be lived through and learnt from, to be constantly moulded into something new.
Socials to follow:
Photos: Stephan Redel
More music features – here