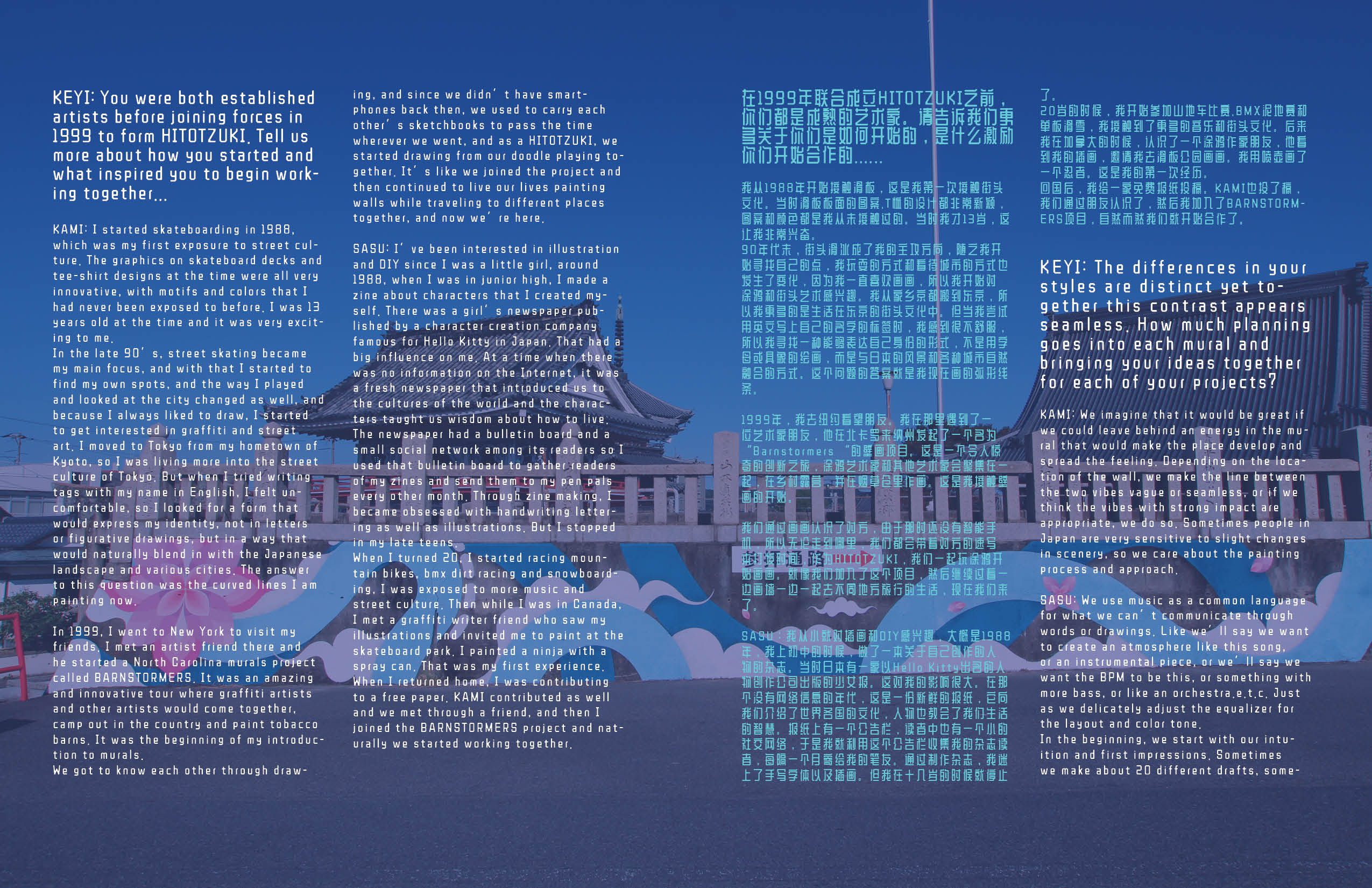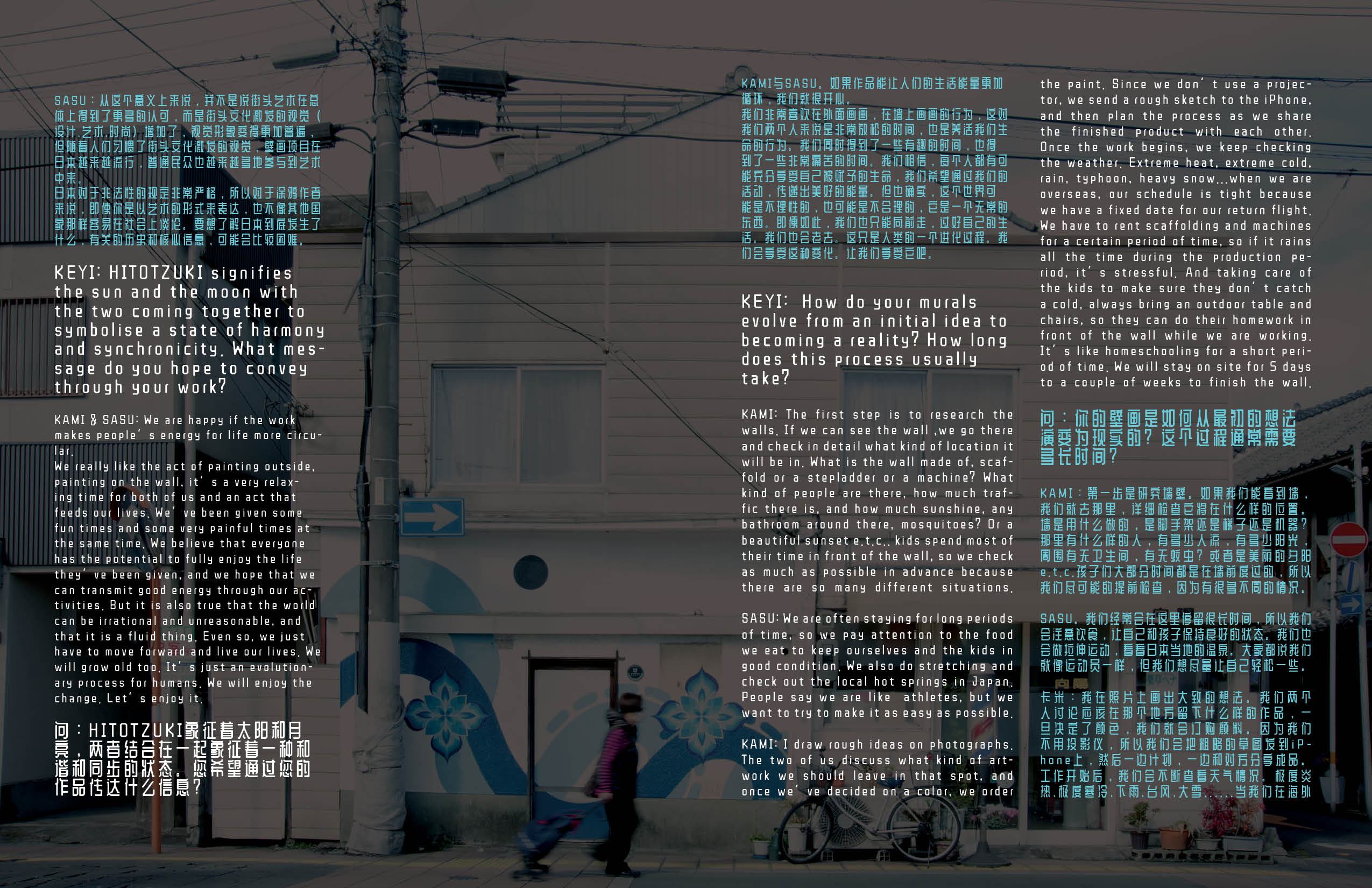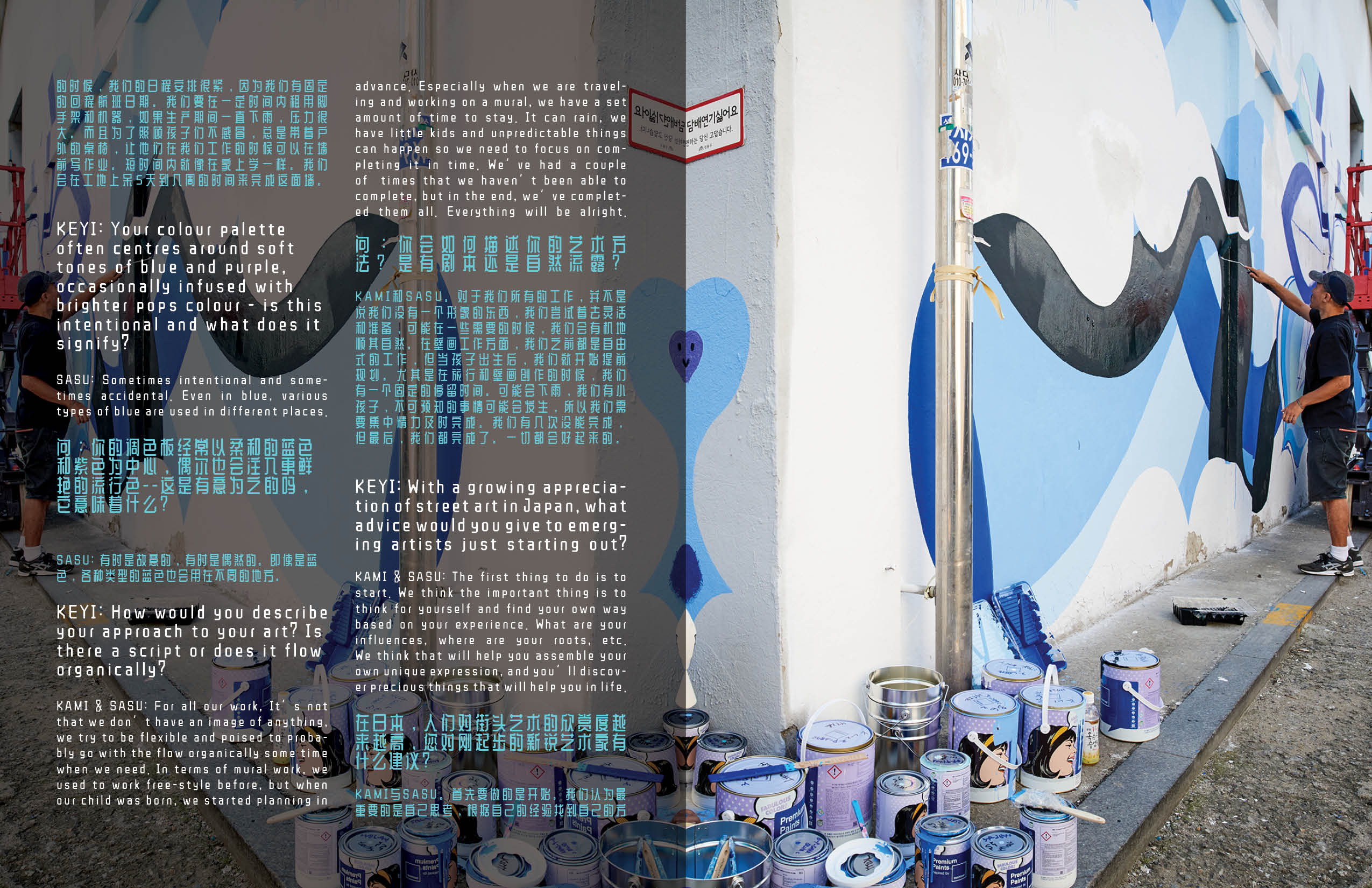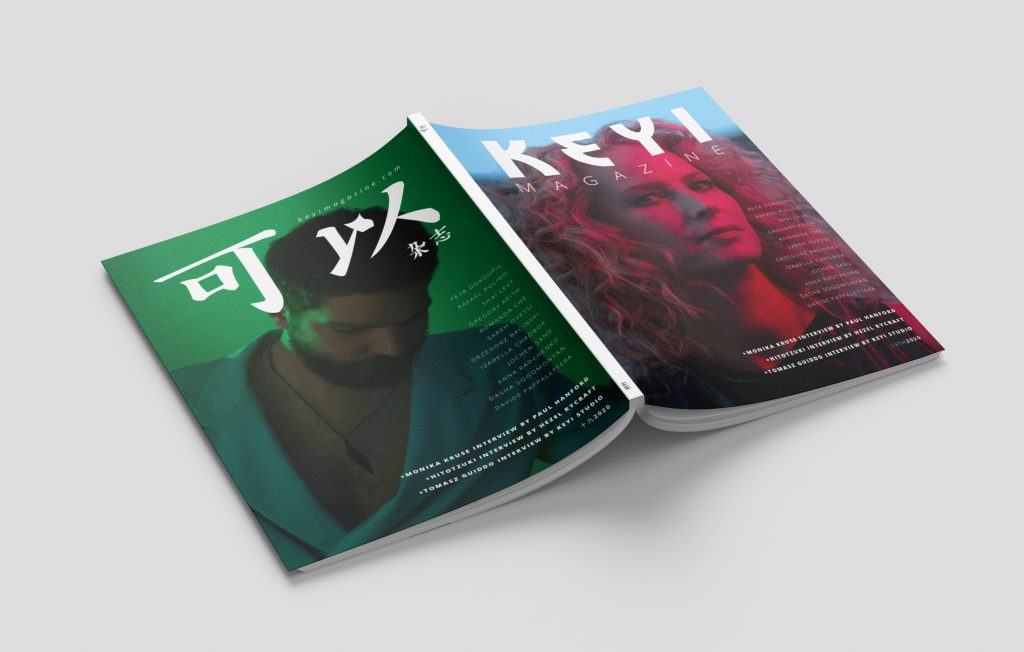 New York, London, Berlin…. all have a long history with street art and its associated culture, each renowned for their unique style which often capture the inner voice of their creative inhabitants at a given moment in time. An outlet for self-expression; many global cities recognise the significance of street art and the value it holds in providing a showcase to share the thoughts, opinions and ideas of its passionate people with the rest of the world.
In 2006 Berlin was appointed a 'City of Design' by UNESCO, solidifying its status and significance as a global creative hub. Melbourne takes its street art adornments equally seriously, even having its own Graffiti Management Plan in place to support upcoming artists.
But where does Tokyo feature on the international street art scale compared with its counterparts? In a country where graffiti is largely associated with gang culture it is perhaps no surprise that it remains illegal in Japan, leaving its streets comparatively bare as a result.
The late 1980s however saw the steady rise in popularity of hip-hop music and culture in Japan, influenced by the likes of streetwear designer and musician, Hiroshi Fujiwara who is often credited with shaping Japan's music, fashion and art subcultures. With these two worlds often intrinsically intertwined, it is understandable why this shift in popular culture also saw a growth in acceptance of art seen on Tokyo's streets. Is it art or is it vandalism? The answer remains a source of contention but the steady flow of talented artists continuing to emerge from Japan suggests that perhaps the tides are changing…
KAMI and SASU are two such notable artists and came onto the scene in the late 1990s, collaborating to create unique full-scale wall murals across Tokyo and other areas of Japan under the name HITOTZUKI. With the literal translation of the name being 'the sun and the moon', their works depict the fusion between opposing elements through their contrasting artistic style. Curious to discover more about their journey, we recently had the opportunity to talk with them and delve a little deeper…
纽约、伦敦、柏林….,都有着悠久的街头艺术和相关文化的历史,每个城市都以其独特的风格而闻名于世,它们往往能在特定的时刻捕捉到其创意居民的内心声音。作为一种自我表达的渠道,许多全球城市都认识到街头艺术的重要性,以及它在提供一个展示平台,与世界其他地方分享热情的人们的思想、观点和想法方面所具有的价值。
2006年,柏林被联合国教科文组织指定为 "设计之城",巩固了其作为全球创意中心的地位和重要性。墨尔本也同样重视街头艺术的装饰,甚至有自己的涂鸦管理计划,以支持即将到来的艺术家。
但东京在国际街头艺术的规模上,与同类城市相比,又处于什么位置呢?在日本,涂鸦在很大程度上与黑帮文化相关联,因此涂鸦在日本仍然是非法的,这也许并不奇怪,日本的街道也因此变得比较空旷。
然而,20世纪80年代末,受街头服装设计师和音乐人藤原浩等人的影响,嘻哈音乐和文化在日本稳步上升,藤原浩经常被认为塑造了日本的音乐、时尚和艺术亚文化。由于这两个世界往往是错综复杂地交织在一起,我们可以理解为什么流行文化的转变也见证了东京街头艺术的增长。这到底是艺术还是破坏行为?答案仍然存在争议,但日本不断涌现的天才艺术家表明,也许潮流正在改变….。
KAMI和SASU就是这样两位著名的艺术家,他们在90年代末以HITOTZUKI的名义在东京和日本其他地区合作创作了独特的全尺寸壁画。HITOTZUKI这个名字的字面意思是 "太阳和月亮",他们的作品通过对比鲜明的艺术风格描绘了对立元素的融合。我们很想了解他们的创作历程,最近有机会与他们进行了交流,并对他们的作品进行了更深入的探讨
interview by Hazel Rycraft for Keyi Magazine