Featuring alternative pop singer and songwriter Jones, Lost Time is the latest fashion film by multidisciplinary artist Anna Radchenko. The film looks at the passing of time as something fleeting and out of our control.
A movement-led piece, Lost Time represents a positive journey into learning to coexist with time. The film employs the malleability of sand as a metaphor for time slowly seeping through our hands. We are presented with a path filled with challenges and frustrations, expressed in the video through sandstorms and exploding hourglasses, but also eternal moments of beauty and peace as we stand proud and unaffected by sand floating around us. We thus become queens and kings of our own destiny, ready to accept, embrace and experience what is laid ahead of us.
To emphasise the feeling of the passing of time, movement director Jamie Neale supported Jones in ensuring that every minute movement worked as subtle detail to express her emotions. The styling also plays a vital role in emphasising the ethereal nature of the film. Curated by Elizabeth Jane Bishop and Max Saward, they involved labels such as the romantic non-binary Harris Reed and the effortlessly chic Ukrainian womenswear brand Nadya Dzyak.
Lost Time is currently touring across the international film festival circuit. With over 40 selections across 15 countries, the fashion film has already received 12 awards including Best Commonwealth Fashion Film and Best CGI at Canadian International Fashion Film Festival, Best Experimental at Bristol Independent Film Festival, French Riviera Film Festival, and Female Filmmakers Festival Berlin, as well as Best VFX at the Croatia Fashion Film Festival and Detroit Shetown Women's Film Festival.
Director's Statement
"At the time I was doing a lot of reading on existential psychology, including the works of Viktor Frank. For instance he argued that even in the most miserable of circumstances, we'll still find our motivation in giving our lives meaning. Lost Time is a reflection of this existential drama, in which even though we are aware of the passing of time, we still aim to thrive and push forward."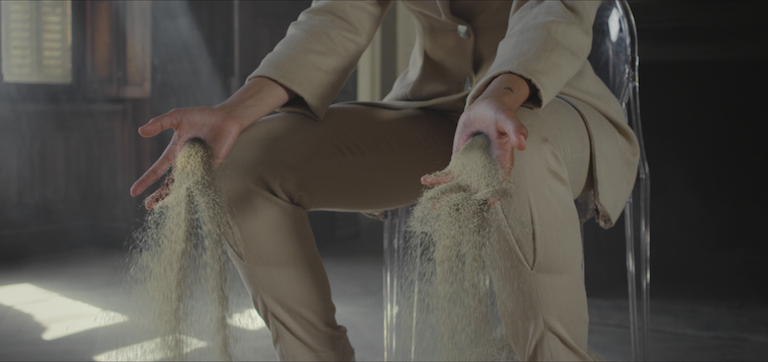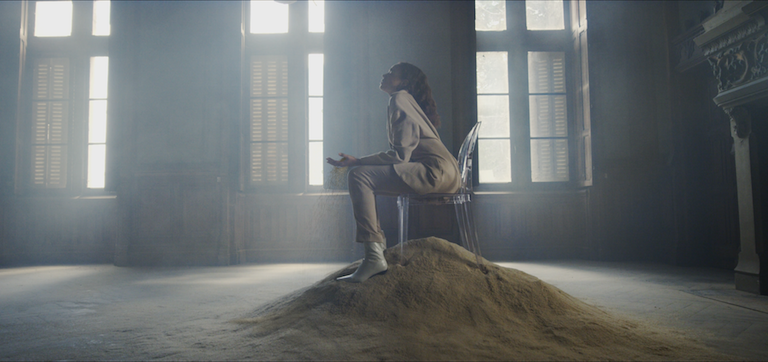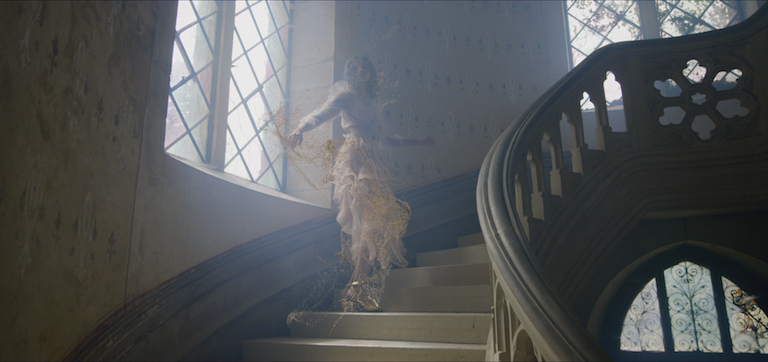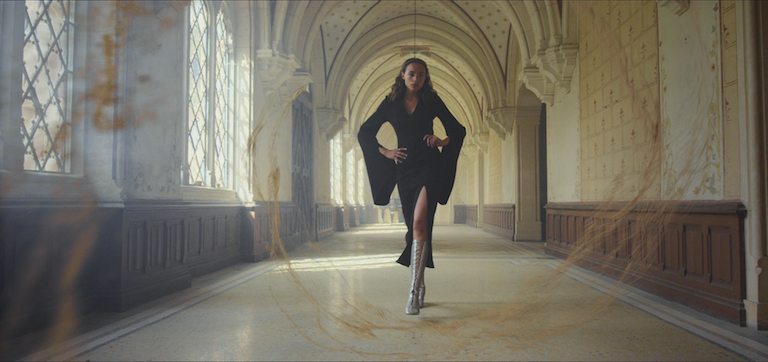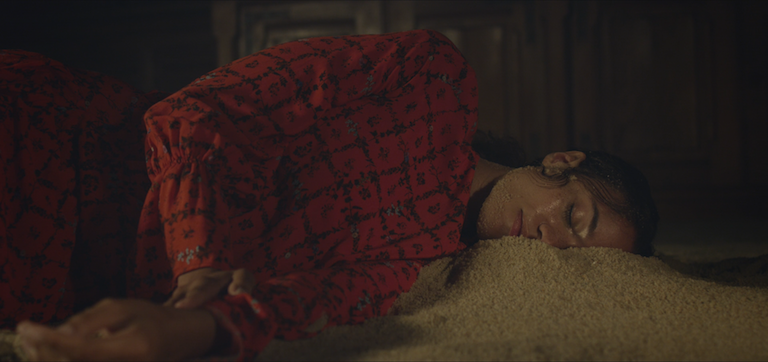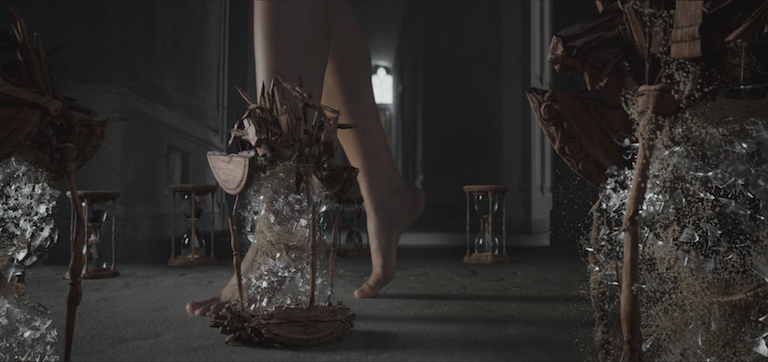 由另类流行歌手和词曲作者琼斯主演的《失落的时光》是多学科艺术家安娜·拉琴科 (Anna Radchenko) 的最新时尚电影。这部电影将时间的流逝视为转瞬即逝且不受我们控制的事物。
以运动为主导的作品,Lost Time 代表了学习与时间共存的积极旅程。这部电影用沙子的延展性来比喻时间从我们的手中慢慢渗入。我们看到了一条充满挑战和挫折的道路,在视频中通过沙尘暴和爆炸的沙漏表现出来,但也有永恒的美丽与和平时刻,因为我们自豪地站立着,不受周围漂浮的沙子的影响。因此,我们成为自己命运的王后和国王,准备接受、拥抱和体验摆在我们面前的事物。
为了强调时间流逝的感觉,动作总监杰米·尼尔支持琼斯确保每一分钟的动作都作为微妙的细节来表达她的情感。造型在强调电影的空灵本质方面也起着至关重要的作用。由 Elizabeth Jane Bishop 和 Max Saward 策划,他们涉及的品牌包括浪漫的非二元哈里斯·里德和轻松时尚的乌克兰女装品牌 Nadya Dzyak。
《失落的时光》目前正在国际电影节巡回演出。这部时尚电影在 15 个国家/地区有 40 多个选择,已经获得了 12 个奖项,包括加拿大国际时尚电影节的最佳英联邦时尚电影和最佳 CGI、布里斯托尔独立电影节、法国里维埃拉电影节和柏林女性电影节的最佳实验奖,以及克罗地亚时尚电影节和底特律 Shetown 女性电影节的最佳视觉特效。
董事声明
"当时我读了很多关于存在心理学的书籍,包括维克多·弗兰克的作品。 例如,他认为,即使在最悲惨的情况下,我们仍然会找到赋予生活意义的动力。 《失落的时光》反映了这部存在主义的戏剧,尽管我们意识到时间的流逝,但我们仍然致力于茁壮成长和前进。"
Credits
Director: Anna Radchenko (@anna_radchenko)
Singer/Model: JONES (@iseejones)
Labels: Harris Reed (@harris_reed), Nadya Dzyak (@nadyadzyak)
Production Designer: Ash Halliburton (@ashkhalliburton)
Production Designer Assistant: Hayley Lai (@hayleylai), Matthew Saunders
Spark 1: Hamza Patrick
Production Assistant: Andrei Croitor (@acroitor)
1st Steadicam Operator: Luke Oliver
2nd AC: Bradley Stearn
Make-Up/Hair: Yulia Yurchenko (@yulyayurchenko)
Movement Director: Jamie Neale (@jamienealejn)
Stylist: Elizabeth Jane Bishop (@elizabethjanebishop), Max Saward
CGI Artist: Murat
Drone Operator: Robert Cairns
Gaffer: Yan Murawski
Spark: Serkan Cetin
Composer: Andrey Novikov (@alius.modi)
Photographer: Natasha