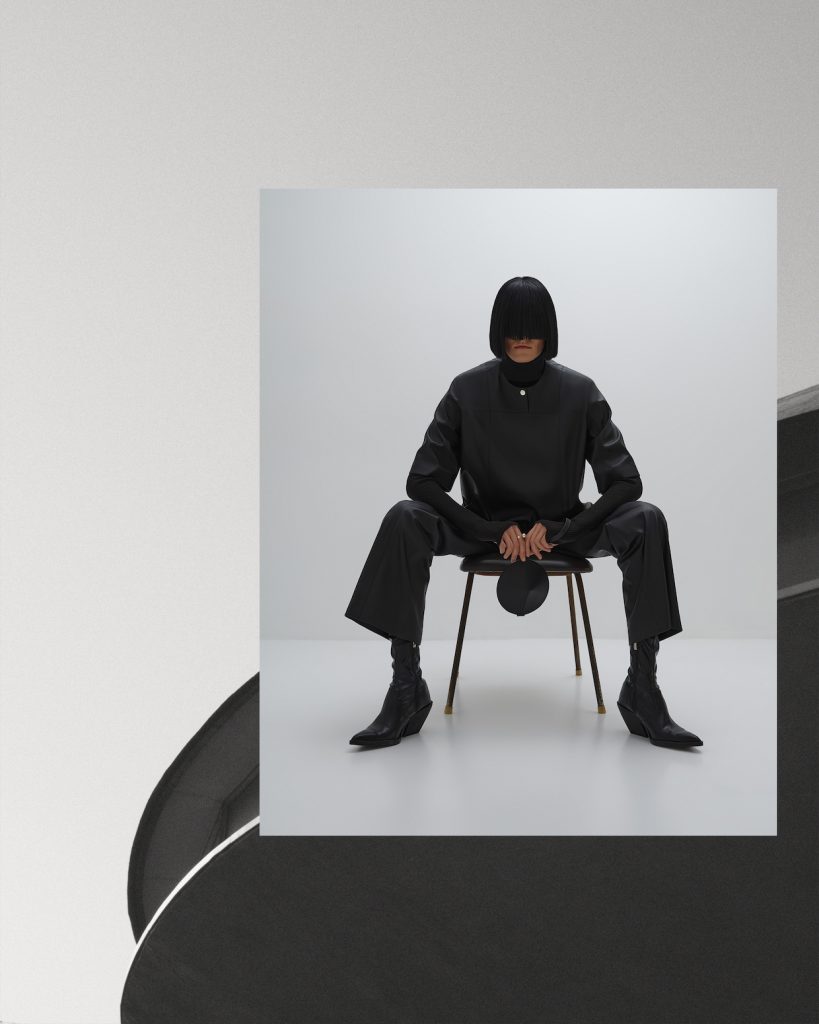 The Kyiv brand PODYH is relaunching by introducing the FW21 collection dedicated to the modernist architecture of its hometown.
The topic was not chosen by chance – the designer of the brand has a master's degree in architecture, which became the basis for all further creativity. The creation of the collection creation takes place at the junction of two worlds, reflected in the minimalist and verified design.
In the fall-winter collection Kyiv modernism, the designer reinterprets the famous Soviet modernism buildings in Kyiv – the Vernadsky library, "Salyut" Hotel, "Mir" Hotel, "Memorial Park", the building of the Faculty of Physics of KNU, the "Flying saucer" on Lybidska Square. 
Creating a wardrobe for a woman who lives in a metropolis and combines several roles, the designer did not plan to directly cite objects. The main focus was on ensuring the functionality and convenience of things. So the foundation of the collection was: a trouser two-piece made of eco-leather, a suit made of elasticated trousers and a shirt with folds on the back, dresses inspired by the geometry of architectural objects, a wrap skirt with a decorative fastener in the form of a large eyelet.
The collection is complemented by several knitted positions – a knitted "ribbed" golf with holes for the thumbs on the sleeves. This element makes the thing even more comfortable in the conditions of the fall-winter season. A balaclava can also become an irreplaceable accessory: inspired by the architecture of the "Memorial Park", the designer combined different knitting patterns; rib insert in the shape of a curved arc seems to support the back of the head and, at the same time, helps to create the correct flow around the shape of the head. Hand knitting was used to convey the cellular structure of modernist buildings
Bags are a separate passion of a designer, as the creation of each one resembles the design process – an integral routine of an architect. The collection features three bags, each of which is an allusion to a particular modernist building. So the ceiling of the Vernadsky library is reflected in the Caisson bag. The "Flying saucer" shape was quoted in an accessory designed for keys and cards. Particular attention is paid to the bag-backpack, which repeats the look of the "Salut" hotel. Crochet, large eyelets, the shape – all together create the thing that catches your eyes.
The color scheme of the collection was not chosen by chance: concrete is often used for buildings of this period, therefore the collection contains various shades of gray, black becomes a symbol of whimsical shadows, which are formed due to the thoughtful composition of architectural volumes, and become an integral part of the building.
The start of sales is scheduled for October 4 and is timed to coincide with World Architecture Day. You can get acquainted with the collection on the official website of the brand – PODYH.COM.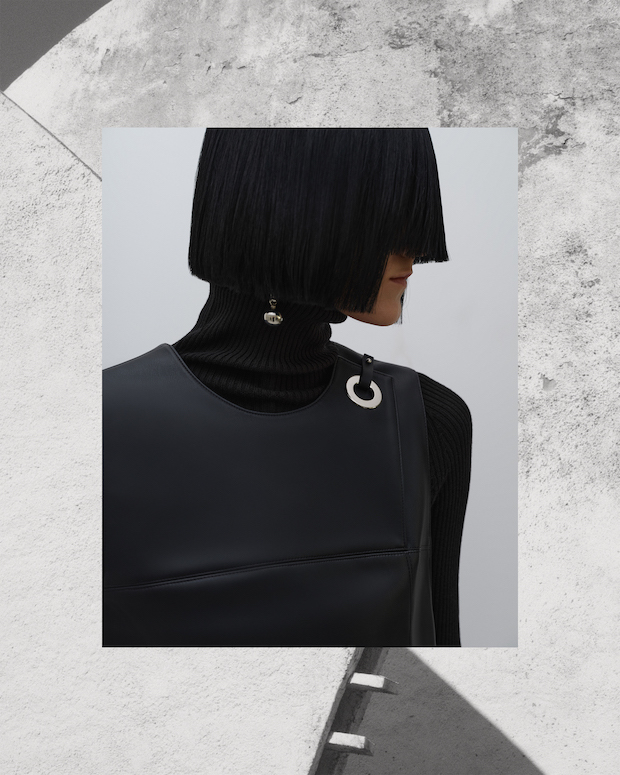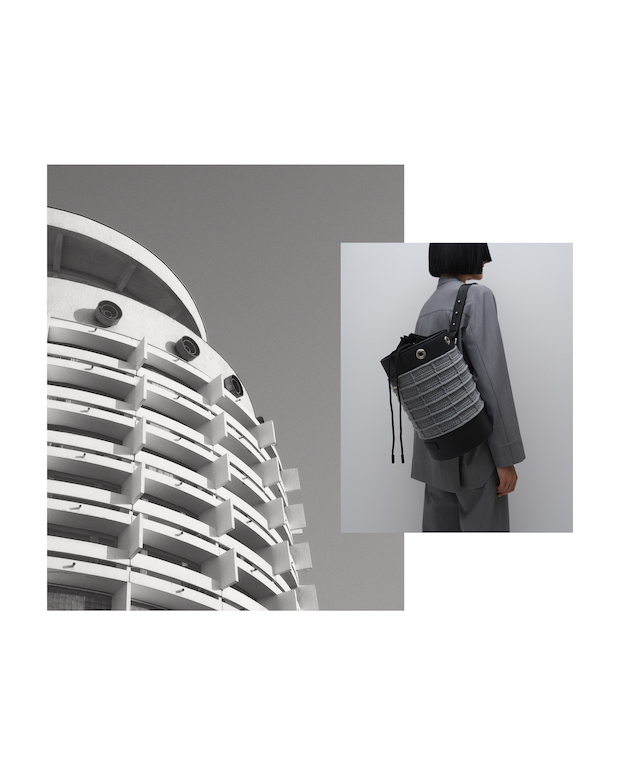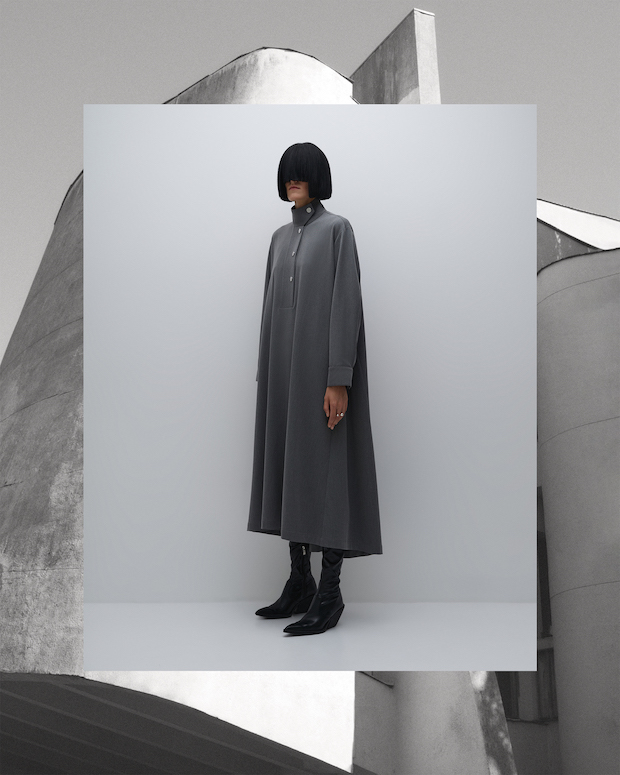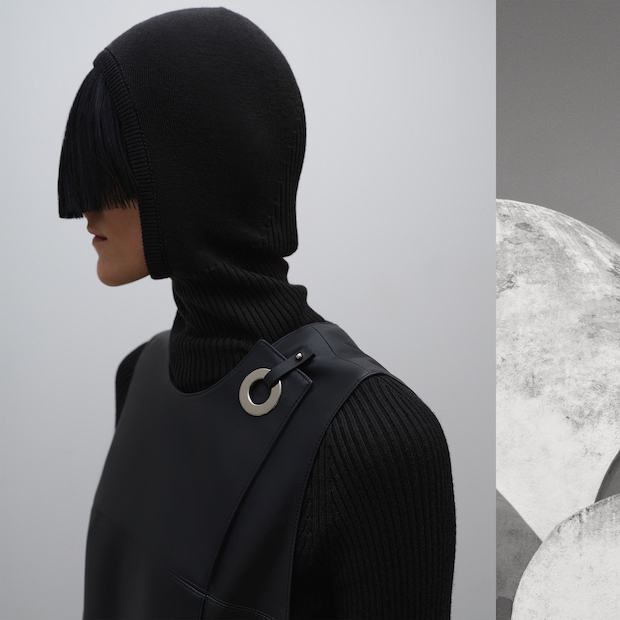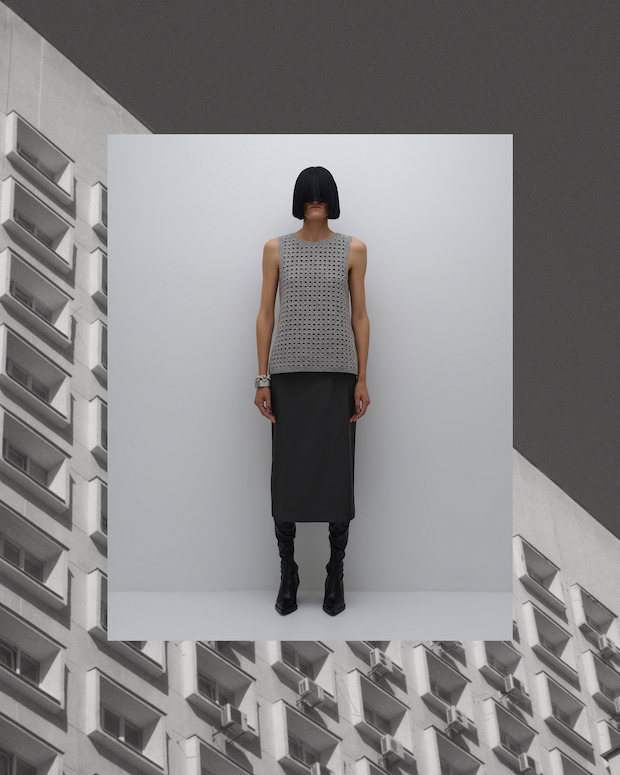 基輔品牌 PODYH 重新推出了 FW21 系列,致力於其家鄉的現代主義建築。
選擇這個主題並非偶然——該品牌的設計師擁有建築學碩士學位,這成為所有進一步創意的基礎。系列創作的創作發生在兩個世界的交界處,體現在極簡主義和經過驗證的設計中。
在秋冬季的基輔現代主義系列中,設計師重新詮釋了基輔著名的蘇聯現代主義建築(更多細節和他們的照片 – 在鏈接中) – Vernadsky 圖書館、"禮炮"酒店、"米爾"酒店、"紀念公園",萊比茲卡廣場上的"飛碟"KNU物理學院大樓。
為生活在大都市的女性打造一個兼具多種角色的衣櫥,設計師並沒有打算直接引用物品。主要重點是確保事物的功能性和便利性。因此,該系列的基礎是:一條由生態皮革製成的褲子兩件套、一件由鬆緊褲製成的西裝和一件背面有褶皺的襯衫、靈感來自建築物體幾何形狀的連衣裙、一條帶有裝飾扣的裹身裙以大孔眼的形式。
該系列還配有多個針織位置 – 針織"羅紋"高爾夫球桿,袖子上有拇指孔。這個元素使這個東西在秋冬季節的條件下更加舒適。巴拉克拉法帽也可以成為不可替代的配飾:設計師以"紀念公園"的建築為靈感,結合不同的針織圖案;彎曲弧形的肋條插入物似乎支撐了後腦勺,同時有助於圍繞頭部形狀創造正確的流動。手工編織被用來傳達現代主義建築的細胞結構
手袋是設計師的一種獨立激情,因為每個手袋的創作都類似於設計過程——這是建築師不可或缺的日常工作。該系列包含三個包袋,每個包袋都暗指一座特定的現代主義建築。所以 Vernadsky 圖書館的天花板反映在 Caisson 包上。專為鑰匙和卡片設計的配件中引用了"飛碟"形狀。特別注意背包,它重複了"Salut"酒店的外觀。鉤針編織、大孔眼、形狀——共同創造出吸引您眼球的東西。
該系列的配色方案並非偶然選擇:這一時期的建築經常使用混凝土,因此該系列包含各種深淺不一的灰色,黑色成為異想天開的陰影的象徵,這是由於建築體量的深思熟慮而形成的,並成為建築不可或缺的一部分。
銷售開始時間定於 10 月 4 日,時間恰逢世界建築日。您可以在品牌官網 – PODYH.COM 上了解該系列。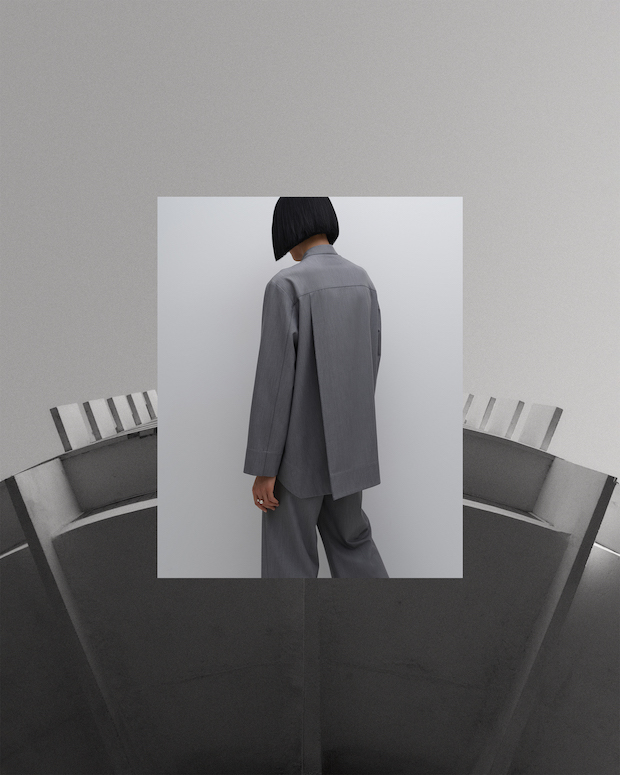 Photographer: Danil Kaistro / @danilkaistro
Stylist: Julia Zakharova / @julia_zet
Model: Jul Dowerk / @juldowerk
MUAH: Natalie Chekati/ @nataliechekatiBackstage: Pavel Matsera/ @matsera.prod