In this series shot in two formats, in color as well as in b/w, the seemingly harsh Kyiv winter scape transforms into an  imaginaryplaying field of (nearly) boundless possibilities, self-expression and freedom. Dressed eclectically following the anti-principle "fashion-but-no-fashion" (brand), the two young women pictured in this story to some extant resemble the chaotic anti-concept of the city's architecture which they are exploring together with the camera: Reality is being re-visited, distorted, looked at from new angles, up-side-down. The girls' silhouettes and movements ever more blur with the vast, sometimes surreal post-soviet scenery comprised of an empty modernist hotel, fuming factory towers, orthodox domes, planetary landscapes, snow. Interacting with each other gradually replaces interacting with their surrounding sub/urban spaces, but only to finally share joyful moments of intimacy and excitement —  a subversive move against time. 
在这个以彩色和黑白两种格式拍摄的系列中,看似严酷的基辅冬季景观变成了一个(几乎)无限可能性、自我表达和自由的想象游戏场。这个故事中描绘的两位年轻女性穿着不拘一格的着装遵循反原则的"时尚但不时尚"(品牌),在某种程度上类似于他们正在与相机一起探索的城市建筑的混乱反概念:现实正在被重新审视、扭曲、从新的角度、上下颠倒地看待。女孩的轮廓和动作与广阔的、有时是超现实的后苏联风景变得更加模糊,包括空荡荡的现代主义酒店、冒烟的工厂大楼、正统的圆顶、行星景观、雪。彼此之间的互动逐渐取代了与周围郊区/城市空间的互动,但最终只是为了分享亲密和兴奋的快乐时刻——这是一种与时间对抗的颠覆性举措。

Before the backdrop of the ongoing war conflict and facing the presence of Russian warfare in Ukrainian borderlands, being an immediate threat to the country's independence and people's futures, this photo project may also be seen as an homage to the pulsating local culture scene that has been fighting for system changes, democratic values, and political freedom for many years already — the Orange Revolution and the Revolution of Dignity marking important moments of self-identification of contemporary Ukraine/Ukrainians. May Mr Putin's Russia not destroy what has slowly been growing over the past few centuries in this young yet aspiring society.
在持续的战争冲突的背景下,面对乌克兰边境地区俄罗斯战争的存在,对国家的独立和人民的未来构成直接威胁,这个照片项目也可以被视为对当地文化场景的致敬。多年来为制度变革、民主价值观和政治自由而战——橙色革命和尊严革命标志着当代乌克兰/乌克兰人自我认同的重要时刻。愿普京领导的俄罗斯不要摧毁这个年轻但有抱负的社会在过去几个世纪里慢慢成长的东西。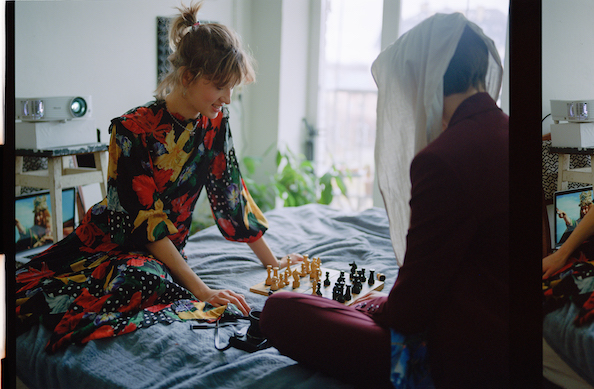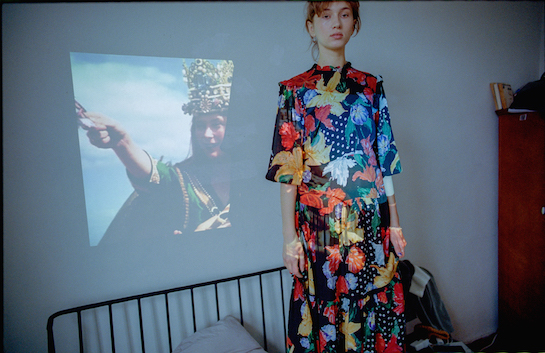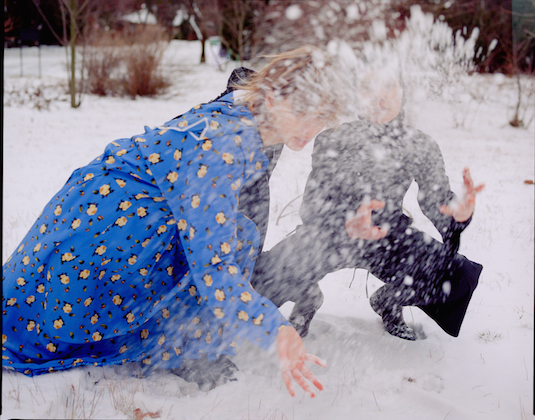 Photo: Artem Nadyozhin https://www.instagram.com/bornmentall/

Text: Elisabeth Bauer https://www.instagram.com/bauer.eli/
Style: Galina Gumenyuk https://www.instagram.com/gymka/

MakeUp:  Sasha Nosikova   https://www.instagram.com/sasha_nosikova/

Models: Elisabeth Bauer https://www.instagram.com/bauer.eli/ & Margarita Polovinko https://www.instagram.com/pargarita.molovinko/