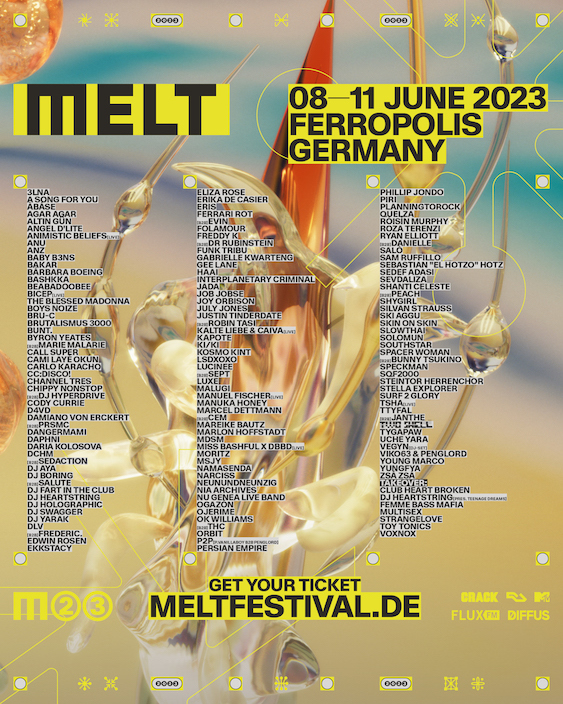 MELT FESTIVAL 8 Jun – 11 Jun 2023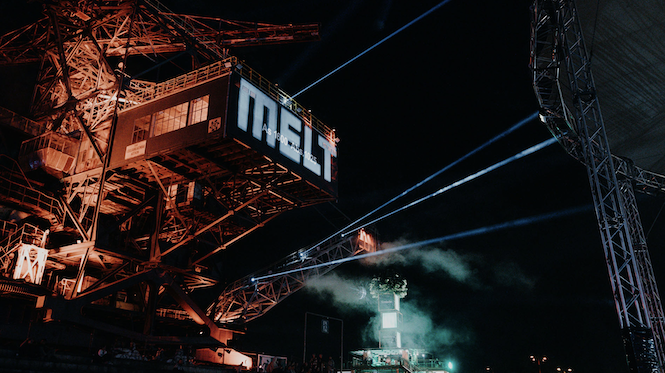 For 25 years, the hottest artists and bands in the world, and with them thousands of music enthusiasts, have come to a small town between Berlin and Leipzig.
There, in the shadows of disused coal excavators, on the edge ,of a lake and in the middle of forests, they celebrate the diversity of music and culture together from Thursday to Sunday. Between quiet and loud, mainstream and subculture, zeitgeist and future, they dance together and escape everyday life.
TICKET LINK: https://www.meltfestival.de/tickets?utm_source=partner&utm_medium=ig&utm_campaign=keyi&utm_content=story1
Beach Club is next to the Camping Site. It will be open Friday and Saturday from 5am to 7pm and Sunday from 5am to 4pm for our Afterhour Party.
General Information
We are happy to announce that MELT 2023 will be cashless. This means that on-site payments with cash or credit cards are not possible. At the entrance, you exchange your ticket for a festival wristband that contains an RFID chip. This serves as your digital wallet for the duration of the event.
You can load money onto your chip both before and during the event and then pay quickly and conveniently on the festival site. So you not only have an uncomplicated and convenient payment option, but also always an overview of all your transactions and expenses.
After the festival, you can claim your remaining balance online.
However, we recommend that you set up a cashless account on our website before the event. It's easy, convenient and free, and allows you to top up your balance in advance..
CREATE A CASHLESS ACCOUNT NOW!
Important: If you haven't received a ticket code already, please take care that there is only one(!) MELT 2023 ticket left in your DICE account. If you have more than one ticket in your account, please forward the other tickets to your festival buddies before creating the account. You will receive your ticket number in a seperate email 3-4 days after purchasing a ticket or being done forwarding the tickets.
TIMETABLE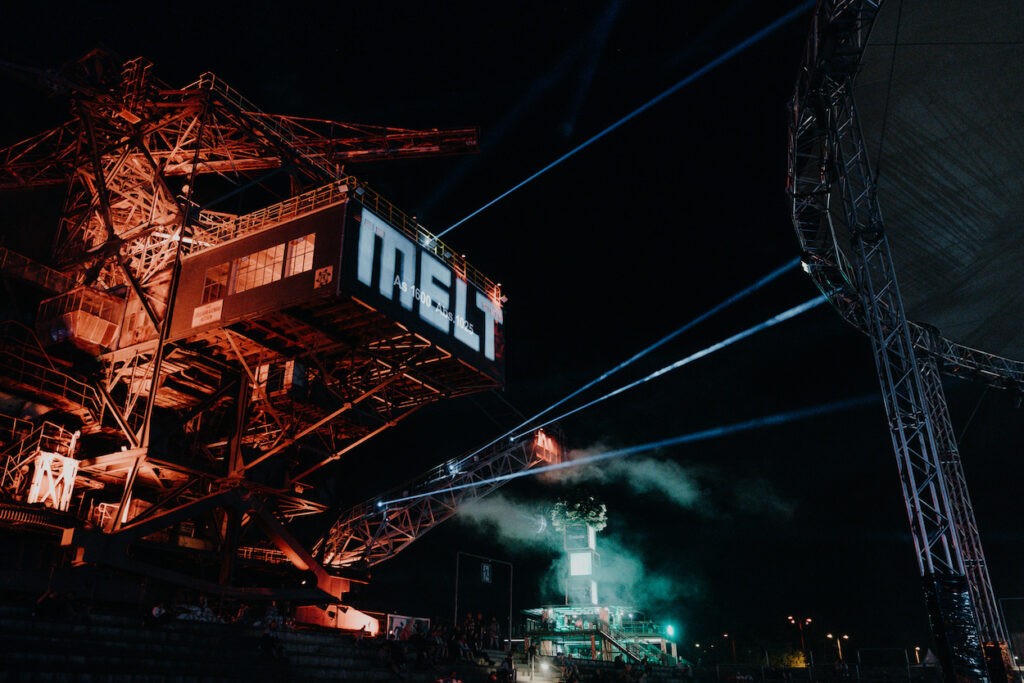 More than 150 carefully selected artists and bands
Bicep (live), slowthai, Shygirl, south star, Daphni, Solomun and many more – who are on the pulse of time, play the right soundtrack and offer space for excessive enjoyment and unique experiences.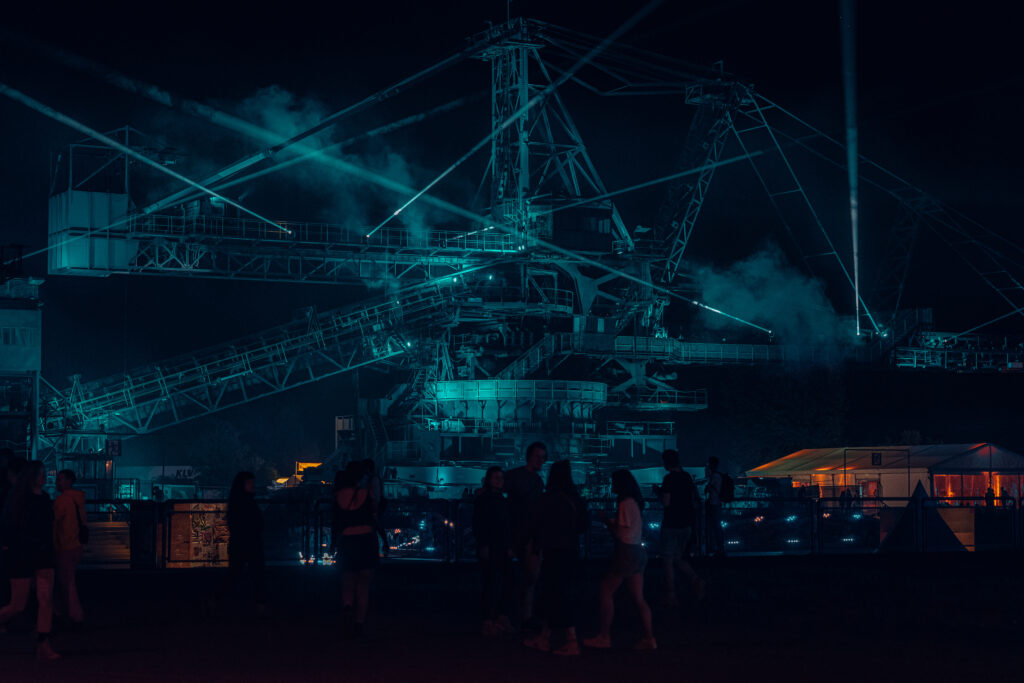 In a musical diversity that is unparalleled in Europe, they discover their new favorite acts and experience tomorrow today, the big in the small. Whether it's Fred Again.. and Little Simz, Jamie xx, Moderat, Stormzy or Jorja Smith: They've all left their mark on this place.
Stay tuned for what 2023 has in store for you. Stay tuned for MELT.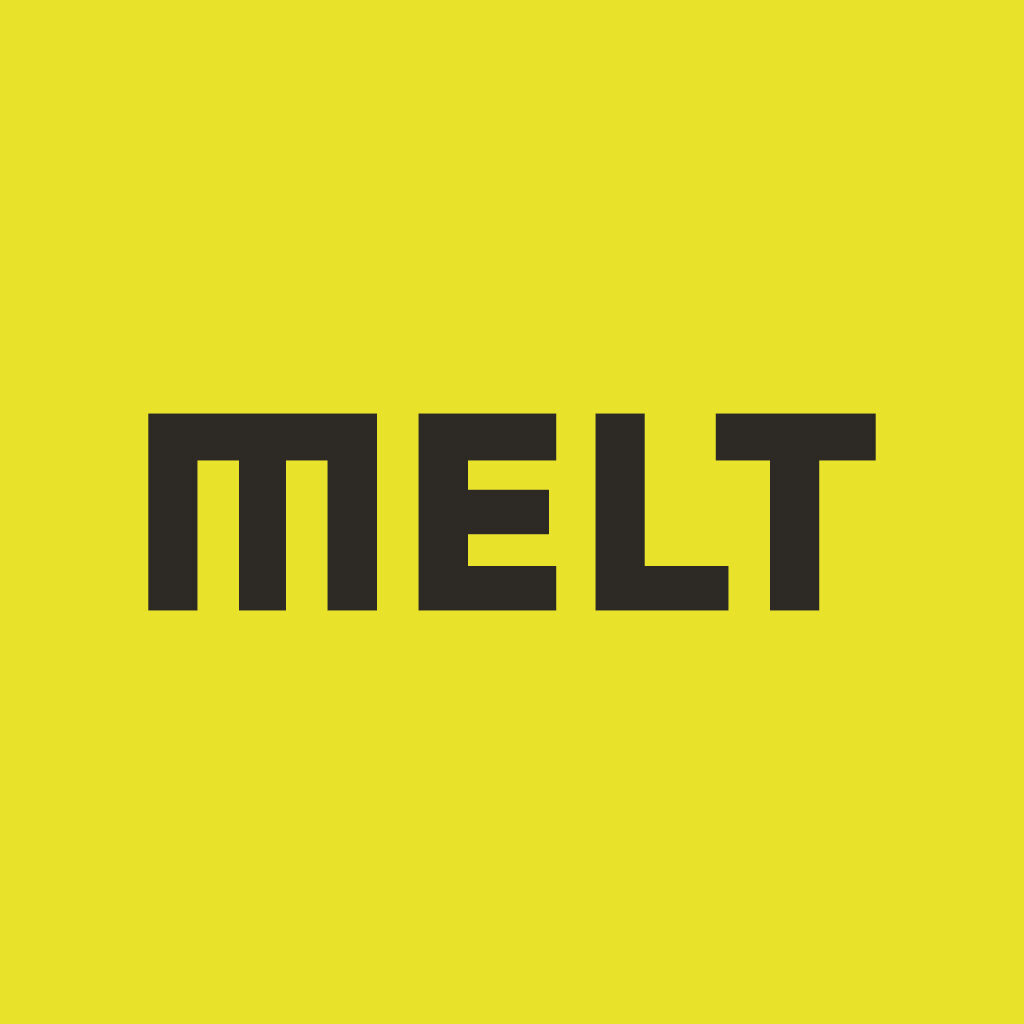 SOCIALS TO FOLLOW:
MELT FESTIVAL
TICKET LINK: https://meltfestival.de/tickets?utm_source=partner&utm_medium=ig&utm_campaign=keyi&utm_content=story1