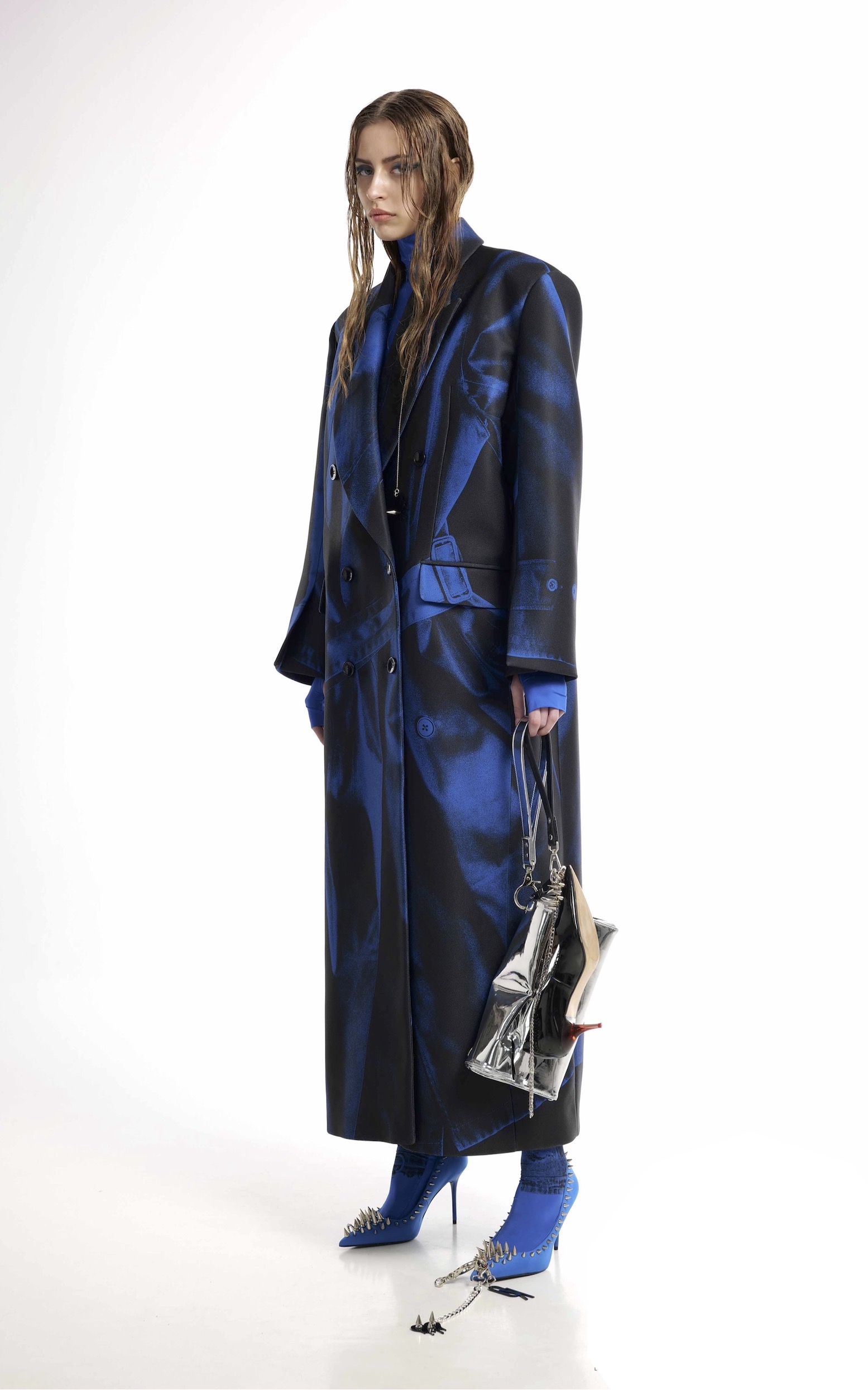 The Keta Gutmane brand cached our eye straight away and we were immersed to get more insights about them and very happy about the conversation revealing their ideas and way they do their amazing work.
Can you tell us something about yourself? What's the background story of Keta Gutmane?
The core of the brand has been the two of us since the begining, Keta is a dressmaker who loves working with her hands on the material, she develops the design and style of the collection, and Krists works with digital media, developing prints, photography, and videography.
The brand was developed for us as a platform for our artistic expressions, it is something very significant, and we wanted to create something meaningful that we could grow with. We are independent in our expressions, we believe in our work and love the people around us, without whose involvement it would not be possible to do so much.
You were friends before you started your brand. How did you meet?
We met at the Art Academy, where we studied in different departments. Keta studied fashion design, and Krists studied the visual communication department.
We have a long history of relationships, shared experiences, and friends. We have known each other for about twenty years. For us, this longevity is the basis for trust and understanding, and the working relationship has developed organically.
What are your main sources of inspiration for your designs?
A set of many different things. The actual creative process, the art scene, the people, chats with friends we respect, music, and travel.
We grew up in the 1990s and 2000s. It's built into our psyche to consider things from those years. There are so many elements of subculture in this era. The music had been played from tapes in the club and rave scenes. It was the pre-internet era, accordingly, we were immersed in the culture of the things that interested us. When the Iron Curtain came down, Eastern Europe was liberated.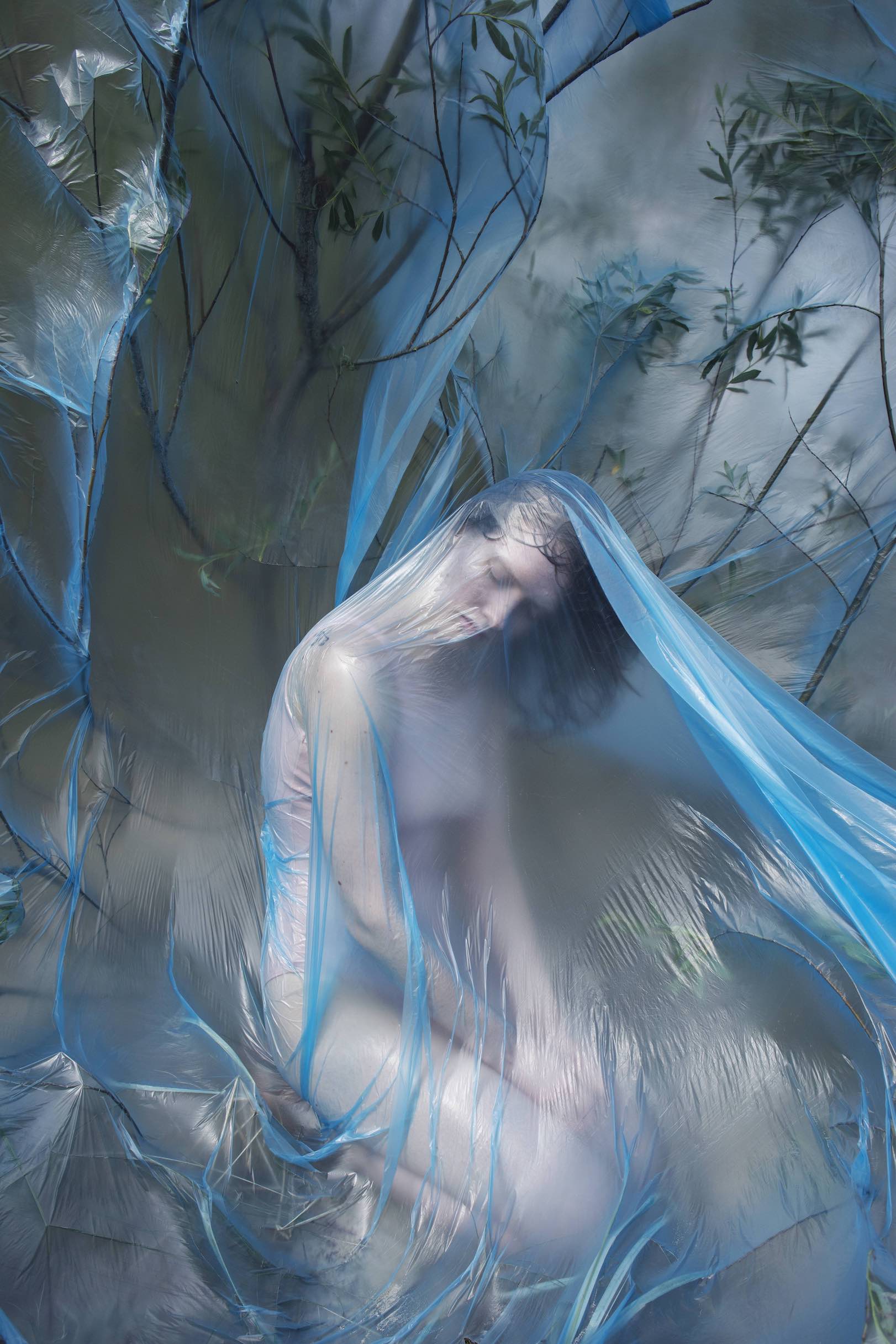 What makes Keta Gutmane unique?
Keta Gutmane's uniqueness combines classical and eccentrical elements in our designs.Our approach to design is refreshing, an interpretive one, our passion is quality, experimenting new things with content, and graphic design.
To make sustainable and fashionable pieces. We also use technologically advanced and recycled materials.
Your designs have a futuristic look and feel sleek silhouettes and metallic fabrics that in some cases resemble machine-like features. What's the story behind these design-choices?
The aesthetic concept of the SS23 collection, which guides design decisions, is based on a photo series created in collaboration with the photographer. The idea was to create an eccentric beauty, combining the contemporary with references to grotesque sculpturalism.
In the clothing collection, plastic and textiles, which create surreal compositions in photographs, have turned into expressive prints that are reminiscent of wet clothes or a fabric formed vacuum, clothes enveloping the wearer, fusing reality and illusion. Moreover, in contrast to the expressive texture of the fabric, the silhouettes of the clothes are laconic and elegant. In the creative process we keep looking at current issues with a healthy dose of irony.
The clothes are complemented by vacuum–sealed flowers and accessories, which are a reference to the ideas of recycling and invite you to find new definitions for objects in everyday life. We combine modern design with classic craftsmanship, with an emphasis on superior fabrics and tailoring — our core values.
Successfully your brand has been seen in various showrooms across the globe. Like Paris, Milan and Tokyo fashion week… since 2014! How does it feel for you looking back at the progress you made?
Indeed it's still fun to explore new markets.
Moreover it's also challenging since you have to figure out what strategies work best for you.
What are some of the biggest lessons you learned throughout the years?
There is no such thing as stability in the world, and you must balance creative and business concerns.
Your creative output is the most valuable resource you have for independent brands. It is essential to believe in yourself. Until you see results and others begin to believe in what you are doing. Therefore, work hard and never give up believing in yourself and your distinctive viewpoint on experience.
What has been the biggest or most beautiful accomplishment of Keta Gutmane?
The individuals we have come to know over the years, their generosity, outlook, and their trust in our work, are our greatest accomplishments. Behind each of them is his personal experience. If we can hit their heart, then we are doing something right.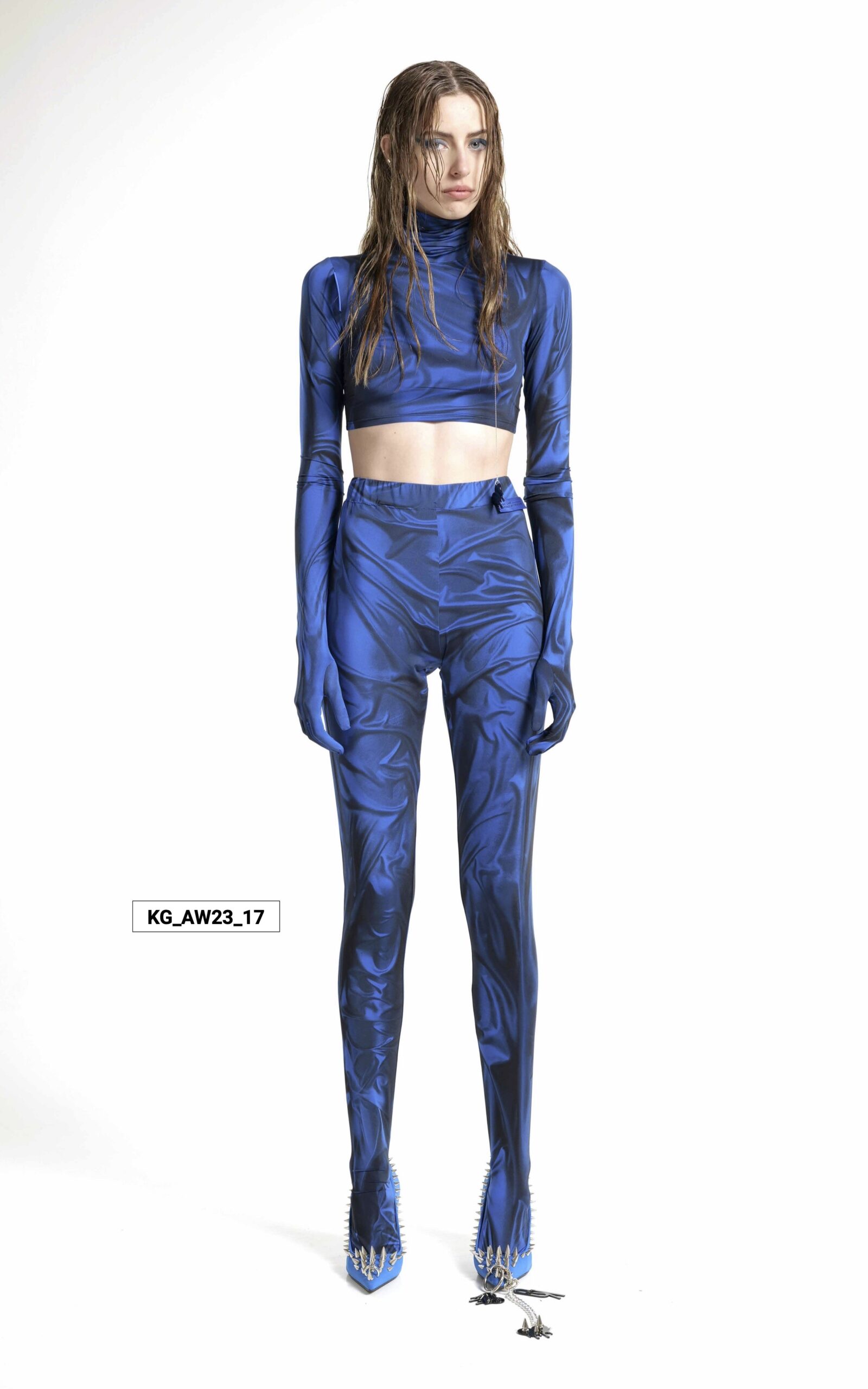 You mention on your website that the brand is expressing the mood of today; what is the mood of today according to you? Have you seen the appearance of your garments change throughout the years?
Fashion always reflects the changing world. We create what is important to us today and how we feel here and now.
Looking back, we can say that selecting such a bold print was a big step for the brand.
This is the changing period when the brand "speaks so loudly." Therefore we added more color to reflect the more dynamic and challenging environment.
We are more in touch with the music and pop scene. Regularly we collaborate with musicians and performers, who have a larger audience. Definitely we want to build a positive brand culture. More focus on sustainability and responsibility for tomorrow.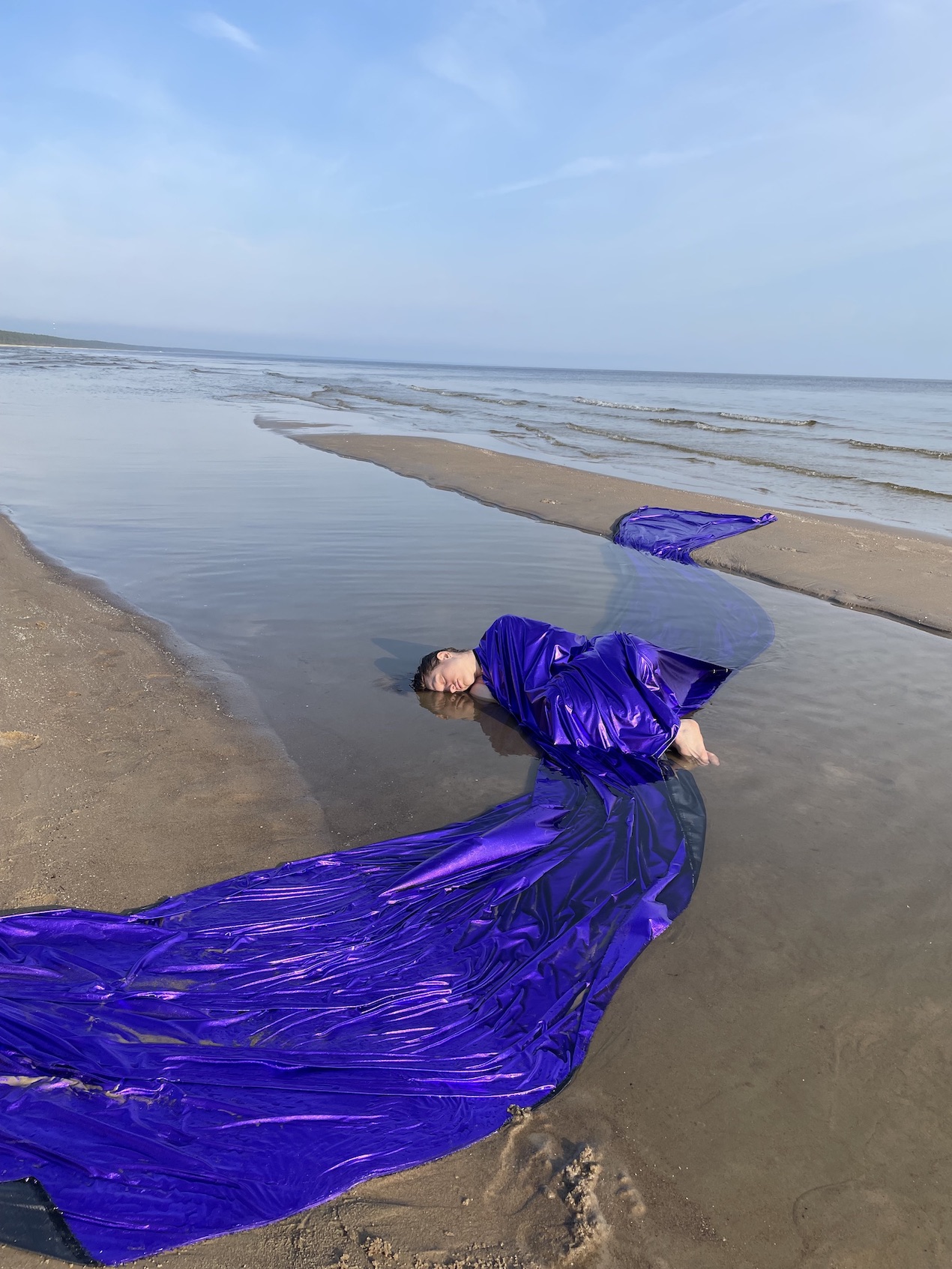 Let's have a look behind the scenes: how does your organization operate?
The creative team work In our studio in Riga, for research processes, design, and tailoring. We have many international suppliers, and the production we do in Latvia and the EU . Therefore we work with print houses and different sewing companies and create great friendships with local mills and artisans. For worldwide sales we work with an international partner agency and stylists.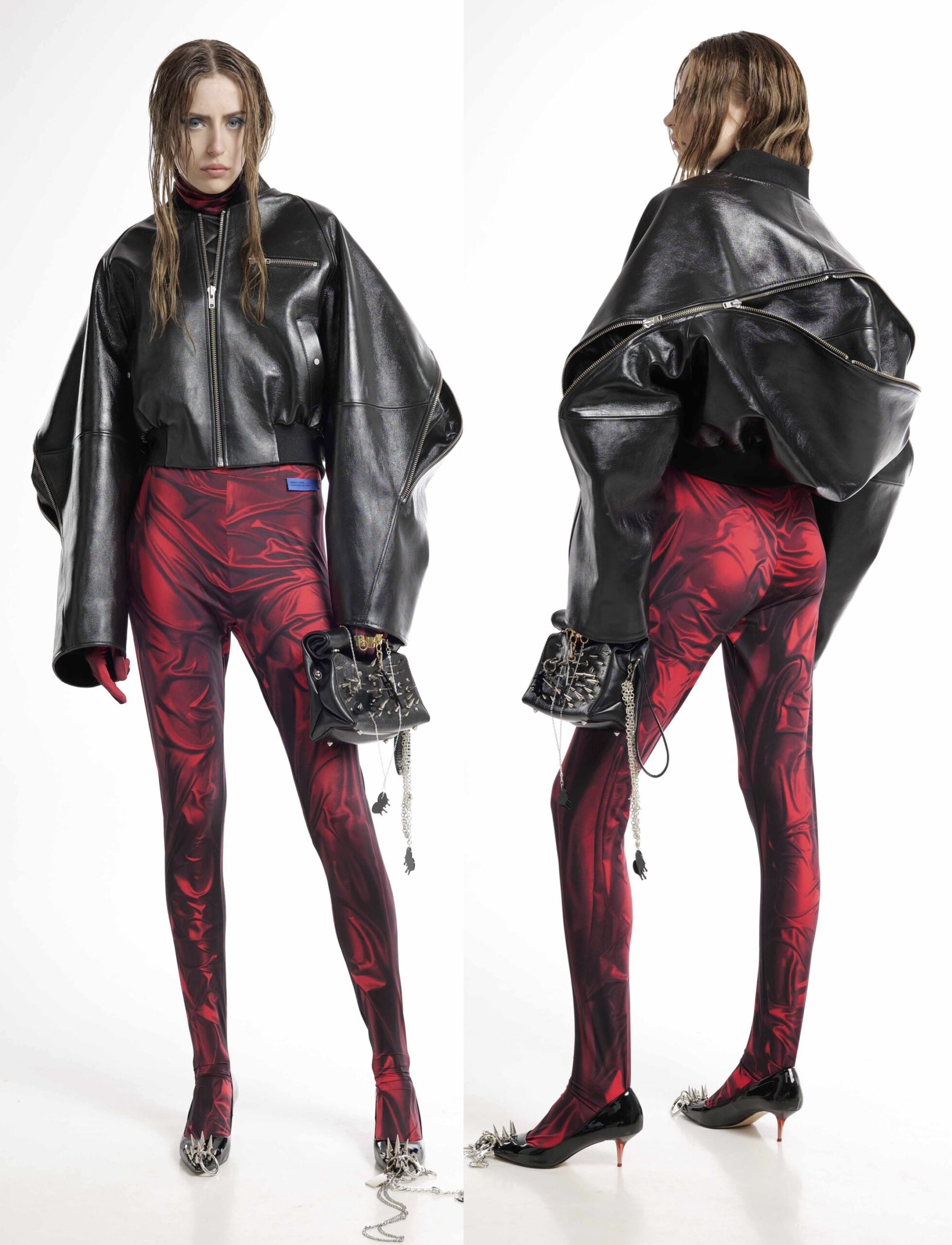 Your brand mixes recycled (re-born) materials with classical ones. What types of recycled materials do you use and can you tell us something about the process?
We began working with sustainable fabric development, offering new materials every season that are now a part of every collection. Recycled textiles, recycled polyester, and recycled sports jerseys were all introduced by Keta Gutmane. In reality the blazers and skirts from the collection are crafted using Japanese fabric that is totally knitted from recycled plastic bottle fiber. As well as high-quality fabrics for tailoring, we find them at dead-stockists in France and Italy.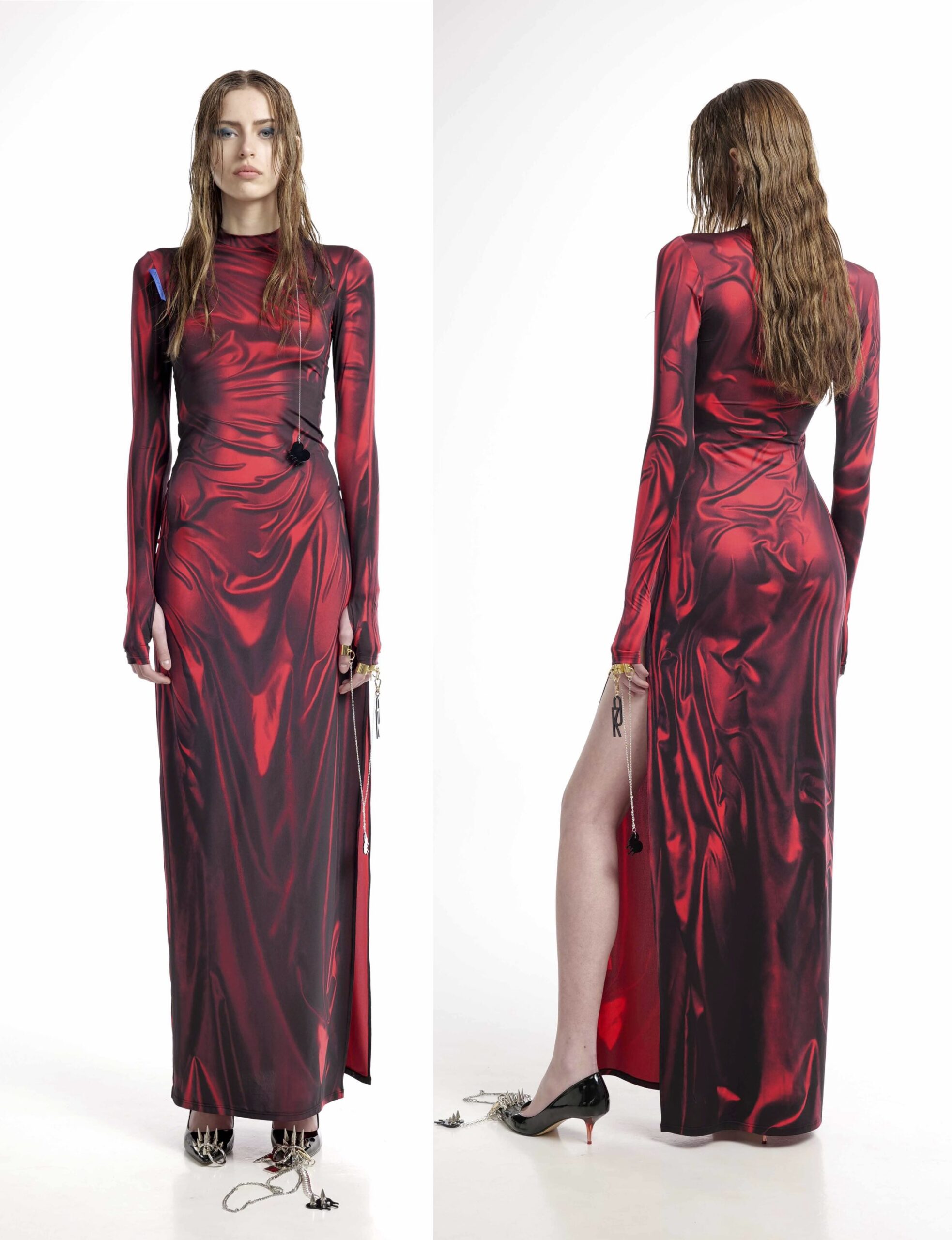 Keta Gutmane offers timeless pieces; how does a garment stay timeless?
A Second Life is a much-needed effort to draw attention to the importance of sustainability through enhanced forms given by modern design. Therefore the customers who purchased our design a number of years ago can still be seen wearing Keta Gutmane designs subduedly. And they return to us, loving and sustaining our efforts.
It is characterized by the design, the selected material, and the high-quality execution is a quality that does not fade over time.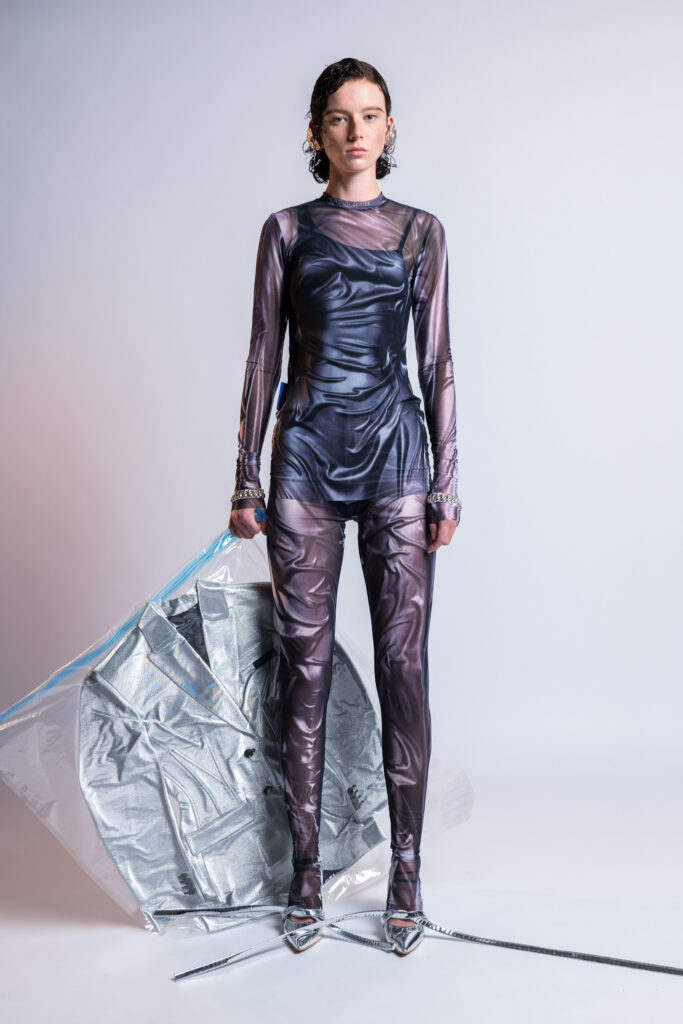 ---
Interview: Kelly Van Gemert
Brand: Keta Gutmane
Photographer: Krists Zankovskis
---
more fashion stories -> click here