We are a London based event series with residency at The Pickle Factory, and guest parties at The Cause, E1, Electrowerkz, hosting incredible artists such as Wallis, Lady Starlight, Sara Landry and Dana Montana. Future events will also bring Boudica to Europe, with a party at Anomalie in collaboration with Voxnox events at Tank and Link in Bologna and the first Boudica Music Conference to be held in Italy in August.
我们是一个以伦敦为基地的系列活动,在The Pickle Factory驻场,并在The Cause、E1、Electrowerkz举办嘉宾派对,接待了Wallis、Lady Starlight、Sara Landry和Dana Montana等不可思议的艺术家。未来的活动还将把Boudica带到欧洲,在Anomalie与Voxnox合作在博洛尼亚的Tank和Link举办派对,并在8月在意大利举办第一届Boudica音乐大会。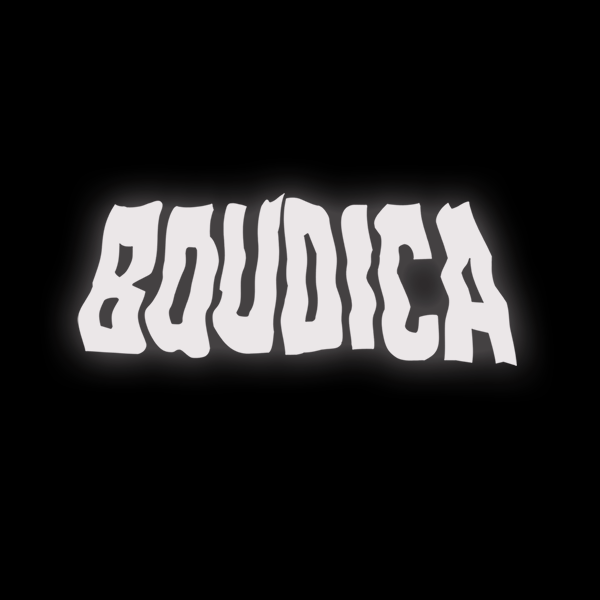 In 2020 we launched Boudica Music Conference, a day event of educational panels and DJ sets streamed from the Freemasons Hall. The main focus on inspiring more Women and non-binary people to become involved in the music industry by delivering content from professionals they align with. Part of the project are also a radio show with Threads and guest appearances on Rinse France.
该活动由教育小组和DJ组合组成,在共济会堂进行直播。主要重点是通过提供他们认同的专业人士的内容,激励更多的妇女和非二进制人士参与到音乐行业中来。该项目的一部分也是一个与Threads合作的广播节目,并在Rinse France上做客。
This year Boudica launches as a vinyl label. The label is a celebration of the community; platforming trans+, non-binary, female artists and promoting experimentation with genres and sound, which is also reflected in the artworks. A series of portraits of core members of Boudica's LGBTQIA+ family, represented as modern warrior queer royalties and embodying the power and resilience of this community. The artists chosen for the VAs perfectly symbolise Boudica's vision: without boundaries and fearlessly experimental.
今年,Boudica推出了一个黑胶标签。这个标签是对社区的庆祝;为变性+、非二元、女性艺术家提供平台,促进流派和声音的实验,这也反映在艺术作品中。一系列Boudica的LGBTQIA+家族核心成员的肖像,代表着现代战士的同性恋版税,体现了这个社区的力量和韧性。被选为VA的艺术家完美地象征了Boudica的愿景:没有边界和无畏的实验性。
The first track by founder Samantha Togni features a poem by Alejandra Muñoz, who also models for the vinyl art. It is an ode to the Trans+ and Queer community, and a love message to Queer nightlife and how these spaces are sanctuaries in which these communities can thrive.
Nur Jaber delivers an industrial and driving track, for sure to become an essential dancefloor weapon. Femanys' Arp Father, with its hypnotic and chant like rhythm also the perfect soundtrack for 5AM dances in the darkness. The final track is a total journey in itself. Wanton Witch experiments with broken drum patterns in her world of unique sounds.
第一首歌曲由创始人Samantha Togni创作,其中包括Alejandra Muñoz的一首诗,她也是黑胶艺术的模特。这是对Trans+和Queer社区的颂歌,也是对Queer夜生活的爱的信息,以及这些空间如何成为这些社区可以茁壮成长的避难所。
Nur Jaber提供了一首工业化和驱动性的曲目,肯定会成为舞池中的重要武器。Femanys的《Arp Father》,以其催眠和吟唱般的节奏,也是凌晨5点在黑暗中跳舞的完美背景音乐。最后一首歌本身就是一个完全的旅程。Wanton Witch在她独特的声音世界中实验了破碎的鼓点模式。
Currently we will present few first artist of the platform. One of them is Nur Jaber. Growing up playing the drums and bass guitar this talented Producer/ DJ's powerful musical roots saw her arrive in Berlin in 2010 and find her way into the house and techno clubs of this magical city.
目前,我们将介绍该平台的几个首批艺术家。其中之一是Nur Jaber。这位才华横溢的制作人/DJ在打鼓和弹贝斯的基础上长大,她于2010年来到柏林,在这个神奇的城市的House和Techno俱乐部找到了自己的道路。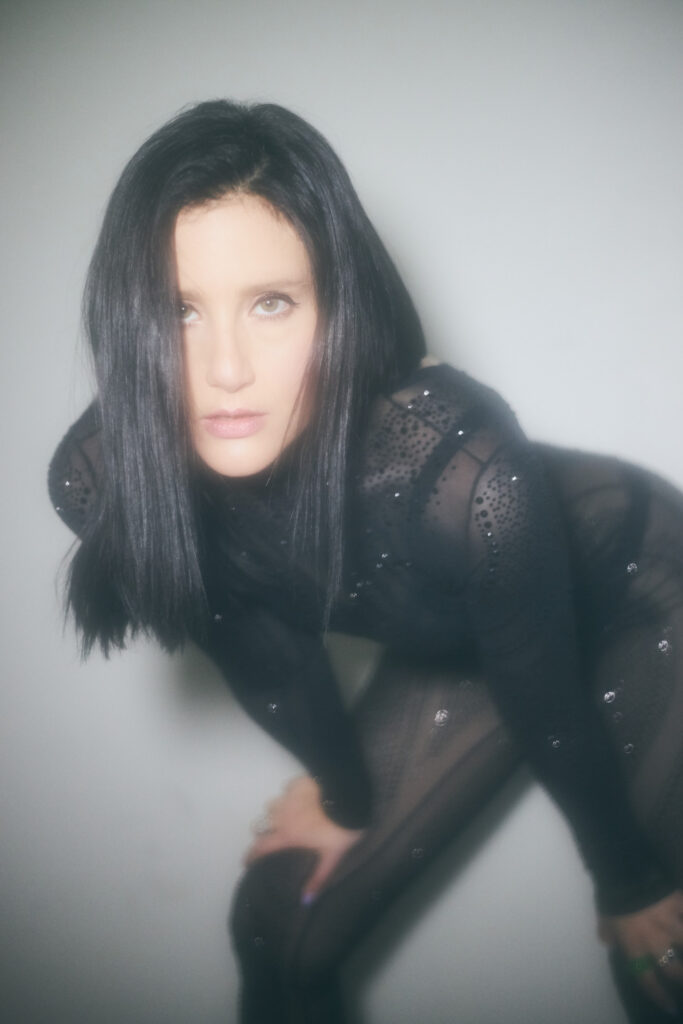 Originally coming from a beautiful yet troubled homeland of Beirut, Lebanon, the cultural experiences have without a doubt inspired and enriched her music always having deeper messages and meanings. She gained a plethora of valuable experiences at Boston's Berklee College of Music over the summers. She moved more towards electronic music, in particular music that makes you dance!
她来自黎巴嫩贝鲁特这个美丽而又多灾多难的故乡,这种文化经历毫无疑问地启发和丰富了她的音乐,使她的音乐总是有更深的信息和意义。她在波士顿的伯克利音乐学院的夏天获得了大量的宝贵经验。她更倾向于电子音乐,特别是能让你跳舞的音乐
2018 saw her debut ALBUM release which tends to diverge from the typical club-focused EPs that we've already seen on her label. This is paired with a remix package featuring some of the artists who have most inspired and supported her music. In 2019 she followed up on her label again with a powerful and politically infused message for her EP 'Beyond Borders' & working on more music including another Album for 2020.
2018年,她的首张ALBUM发行,倾向于偏离我们已经在她的标签上看到的典型的以俱乐部为重点的EP。这与一个混音包相配,其中包括一些对她的音乐有最大启发和支持的艺术家。2019年,她在她的标签上再次跟进,为她的EP "Beyond Borders "提供了强有力的政治信息,并在更多的音乐中工作,包括2020年的另一张专辑。
She also has been a regular at Berghain followed by some excellent club shows & festivals over the years (including Awakenings (Amsterdam) / Voltage Festival (Belgium) / Glitch Festival (Malta), Rex Club (Paris), Immersion (Medellin), as well as her second Boiler Room livestream!
她也是Berghain的常客,多年来在一些优秀的俱乐部演出和节日(包括Awakenings(阿姆斯特丹)/Voltage Festival(比利时)/Glitch Festival(马耳他),Rex俱乐部(巴黎),Immersion
We can surely expect more emotional and energetic productions as well musically varied and journey-like DJ sets that hold no genre limitations.
我们当然可以期待更多的情感和精力充沛的作品,以及音乐上的变化和旅程般的DJ组合,没有流派的限制。
Another artist which will join forces is born in an isolated community of Borneo Island in 1993 Wanton Witch is a DJ and producer with a hyper-sensitive connection and approach to sound through performance. Coming of age in the relative isolation of island life, it wasn't until relocating to Bangkok that she was able to access the diferent communities of musical genres that she would later travel between. With an early taste for trap and hip hop, she began working in the deconstructed club and techno scene where she found her musical voice, beginning her DJ career in 2018. Wanton is also a cofounder and original member of Queer underground creative collective 'Non Non Non' that has become a Bangkok nightlife staple.
另一位将携手合作的艺术家是1993年出生在婆罗洲岛一个与世隔绝的社区,Wanton Witch是一位DJ和制作人,通过表演对声音有一种超敏感的联系和方法。在相对孤立的岛屿生活中长大,直到搬到曼谷,她才能够接触到不同的音乐类型社区,而她后来也在这些社区中穿梭。随着早期对Trap和Hip Hop的品味,她开始在解构俱乐部和Techno场景中工作,在那里她找到了自己的音乐声音,在2018年开始了她的DJ生涯。Wanton也是同性恋地下创意团体 "Non Non Non "的共同创始人和原始成员,该团体已成为曼谷夜生活的主力军。