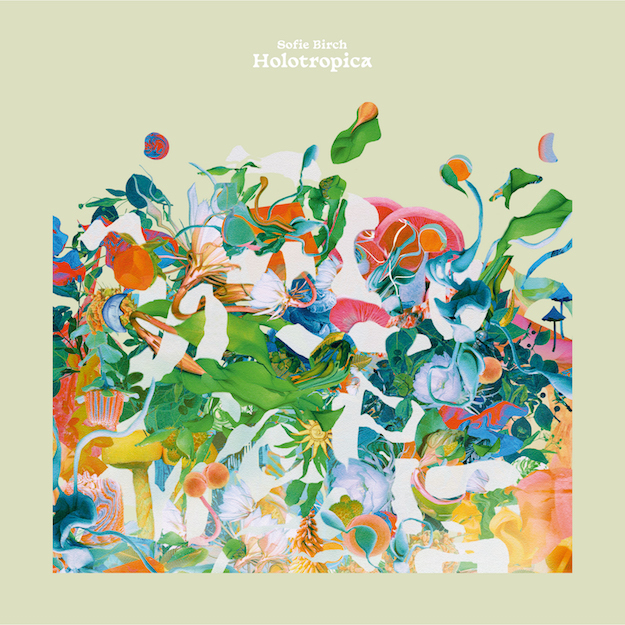 With a profound interest in the healing nature of sound and vibrations, her music contains the potential of opening channels to states of dream-like perception and alleviated presence. The ability to dissolve notions of temporal familiarity and gravitational orientation encapsulates the mind of the listener, allowing consciousness to branch out into an alchemical biosphere. Yet the unpredictable experimentation of her engagement with sound, surroundings, and field recordings makes each work a unique expression of imagination.
Through Danish label interCourse, Sofie Birch channels an album of inhabitant sound. A series of cuts that are dominant to a space, but still pregnant with non-invasive gentle care. Like a piece of ghost furniture suspended as an umbilical sphere around the stereo image. Although tiny eruptions of hysterical euphoria do occur, this is an album to soothe, gently turn winds, deepen your perspective on the language you convey, breathe with muscular stretch, to focus energy on that focal point in the middle of your personal perception. Our local sun behind closed eyelids in shimmering orange pink and white. A central focus in the channeling of the interCourse is what sonically resembles this perceptive tranquility.
"Holotropic means "moving towards wholeness"
Holotropica is my vision of a place of wholeness, serenity and clarity"
During the time your space is inhabited by the Holotropic calm, you get small fragmented verbal statements of the language used to conceive the album's ethos, which is a witness report of the same parallel process in which we create our personal peace.
What would you let a newborn be subject to? an entity so new and fragile to the world, that almost all sound would feel too polluted by whatever noise this world contains. While creating this album, Sofie Birch has been pregnant and in transformation. This transformation, although (still) tied to the female sex, is universal and a process we each should undergo in order to love without the noise of self. To love like a mother.
New-Age therapists rejoice, your soundtrack is at hand.
Sofie Birch works across disciplines with other artists on expanding our understanding of mind and body through art, and her latest release presents the music that was originally created for the ASMR performance piece 'Whisper Fold Brush' in collaboration with SLØR Visual Performance / My Lambertsen. Her appearances include Unsound, CTM Festival, Roskilde, NTS Remote Utopias, Ars Cameralis, Copenhagen Contemporary, MUTEK, and Strøm Festival. Furthermore, she creates compositions for installations varying from award-winning VR experiences and animation films to multidisciplinary art and science projects, counting continuous collaborations with artist duo Baum & Leahy (UK) and animation director Pernille Kjaer (DK).
她对声音和振动的治疗性质有着浓厚的兴趣,她的音乐有可能打开通往梦境般的感知和缓解存在状态的渠道。溶解时间熟悉性和引力方向的概念的能力包裹着听众的心灵,让意识分支到一个炼金的生物圈。然而,她对声音、周围环境和现场录音的不可预知的实验,使每件作品都是想象力的独特表达。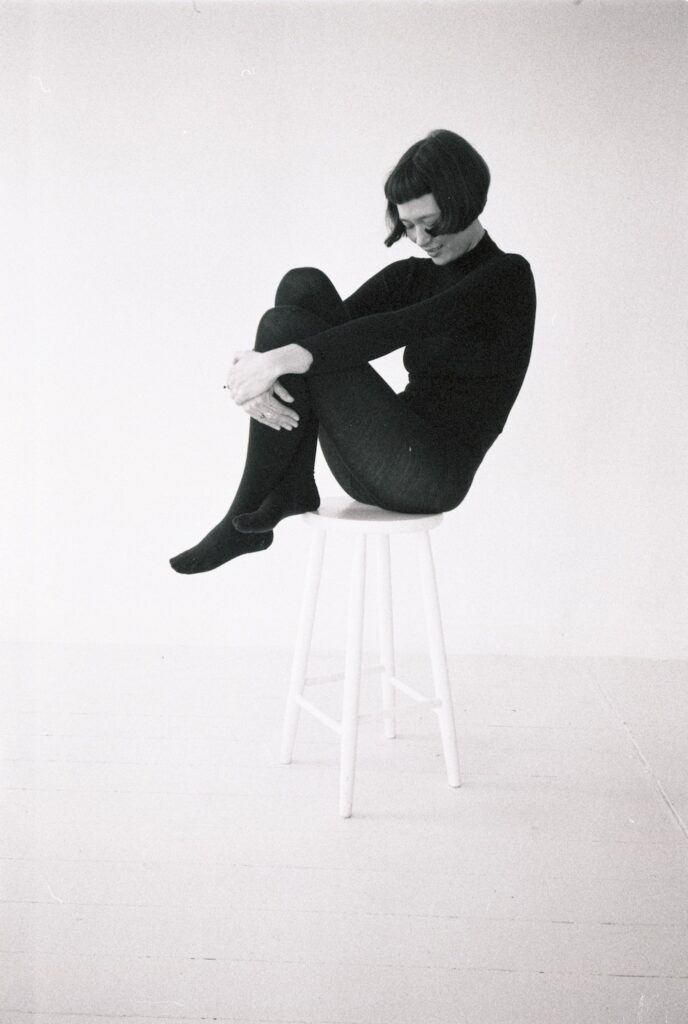 通过丹麦厂牌interCourse,Sofie Birch引导了一张居民声音的专辑。一系列对空间起主导作用的切割,但仍然孕育着非侵入性的温柔关怀。就像一件幽灵家具,作为立体声图像周围的一个脐带球体而悬浮。虽然确实出现了微小的歇斯底里的兴奋爆发,但这是一张抚慰的专辑,轻轻地转风,加深你对你所传达的语言的看法,用肌肉的伸展来呼吸,将能量集中在你个人感知中间的那个焦点上。我们当地的太阳在闭上的眼皮后面,闪耀着橙色粉色和白色。在通道间的一个中心焦点是在声音上类似于这种感知的宁静。"Holotropic "的意思是 "走向完整"Holotropica是我对一个完整的、宁静的和清晰的地方的看法。

在你的空间被Holotropic平静所占据期间,你会得到用于构思专辑精神的语言的小片段口头陈述,这是我们创造个人和平的同一平行过程的见证报告。

你会让一个新生儿受到什么影响?一个对世界来说如此新奇和脆弱的实体,几乎所有的声音都会觉得被这个世界包含的任何噪音污染了。在创作这张专辑的时候,索菲-伯奇一直在怀孕和转型中。这种转变,虽然(仍然)与女性的性别有关,但却是普遍的,是我们每个人都应该经历的过程,以便在没有自我的噪音中去爱。要像母亲一样去爱。
新时代的治疗师们欢欣鼓舞,你们的配乐就在眼前。
索菲-伯奇与其他艺术家跨学科合作,通过艺术扩大我们对心灵和身体的理解,她的最新作品展示了最初为ASMR表演作品《低语折笔》创作的音乐,与SLØR视觉表演/My Lambertsen合作。她的演出包括Unsound、CTM Festival、Roskilde、NTS Remote Utopias、Ars Cameralis、Copenhagen Contemporary、MUTEK和Strøm Festival。此外,她还为各种装置创作作曲,从获奖的VR体验和动画电影到多学科艺术和科学项目,包括与艺术家二人组Baum & Leahy(英国)和动画导演Pernille Kjaer(丹麦)的持续合作。
通过www.DeepL.com/Translator(免费版)翻译