From pioneering commercial success as Deep Dish, to equal global acclaim within the underground scene, Dubfire is an artist whose drive, talent and intuition have placed him in the top ranks of electronic music for 3 decades. While 2017 marked the tenth anniversary of his groundbreaking solo career as well as his revered SCI+TEC imprint, Dubfire is, by all accounts, a future-forward visionary, ready to take on the next decade with the same unrelenting work ethic and determination to innovate, evolve and entertain. From solo performances at many of the world's most influential clubs and festivals, to his remarkable story (documented in the Above Ground Level documentary film), running the iconic SCI+TEC label, the recent A Decade of Dubfire album, or simply exploring the boundaries of audio and visual technology, he is in a class of his own…
Watch the documentary with DUBFIRE here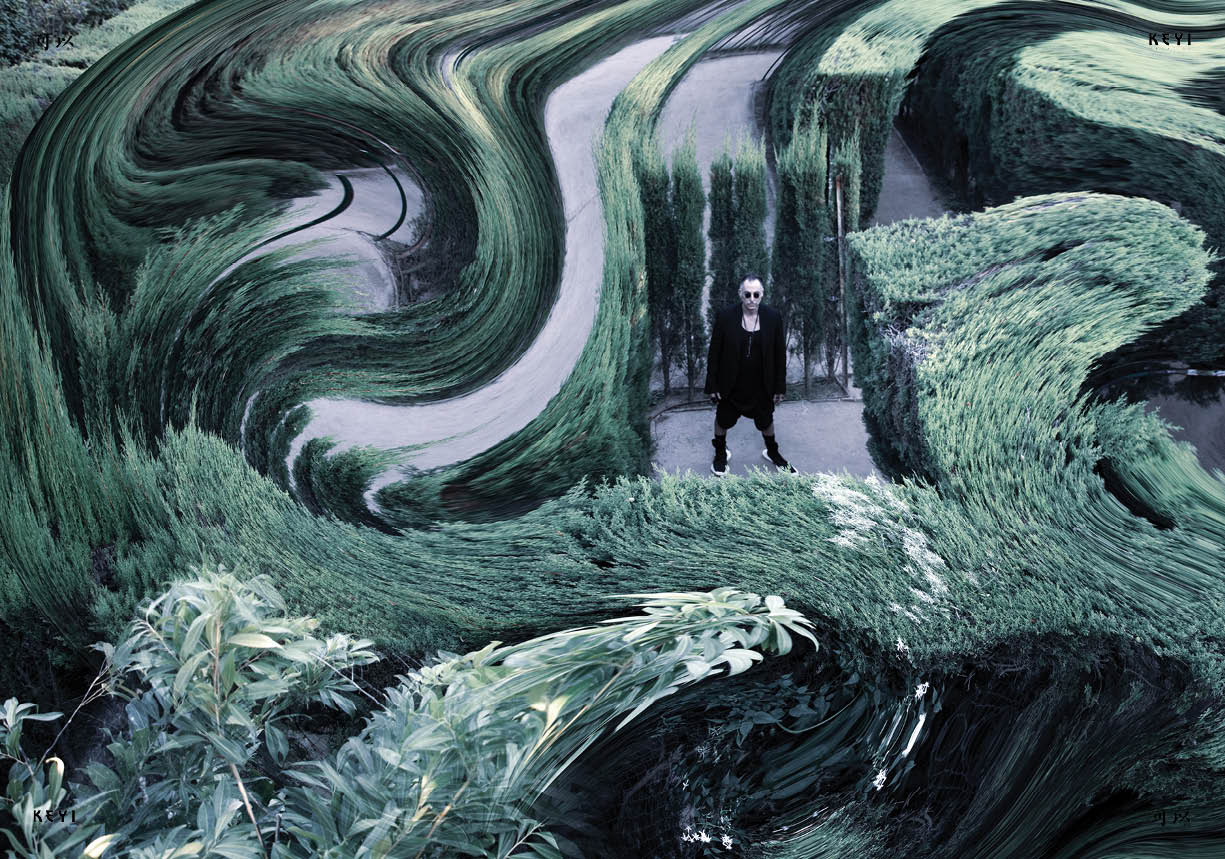 Let's start from the beginning .. How would you start your story with your interest in music?
My interest in music began when I was in my teens. I was sort of an introvert growing up. I was new to this country, the United States. I didn't have a good grasp of the culture or the language. So a lot of my friends tended to be the alternative kids who were from other countries. A lot of them were interested in alternative lifestyle activities, which involved art, photography, and a lot of them were in bands, so, it involved music as well. I kind of got sucked into playing in bands with friends after school. Some of the bands that I was in ended up playing in school talent shows and performing in front of an audience always piqued my interest in eventually, hopefully, pursuing a career in music. It wasn't until I started playing at house parties before I was even old enough to play in nightclubs, that I realized that I was very comfortable behind the DJ booth. I'm quite comfortable playing records for an audience and trying to create a certain atmosphere and a certain vibe. Also before that, I was making mixtapes for gatherings, and parties in friends' homes, and driving around in cars. I was always providing the soundtrack to all of our adventures. I guess that naturally evolved into playing at house parties and later, when I was old enough, in nightclubs. Me, when I think back on it, it seemed like a natural evolution. It doesn't seem like people today just decide overnight that they want to be a DJ, because they are after the lifestyle that it affords you or the access to travel, to parties, to a VIP lifestyle. When I started out, it was purely for the love of the culture and the music.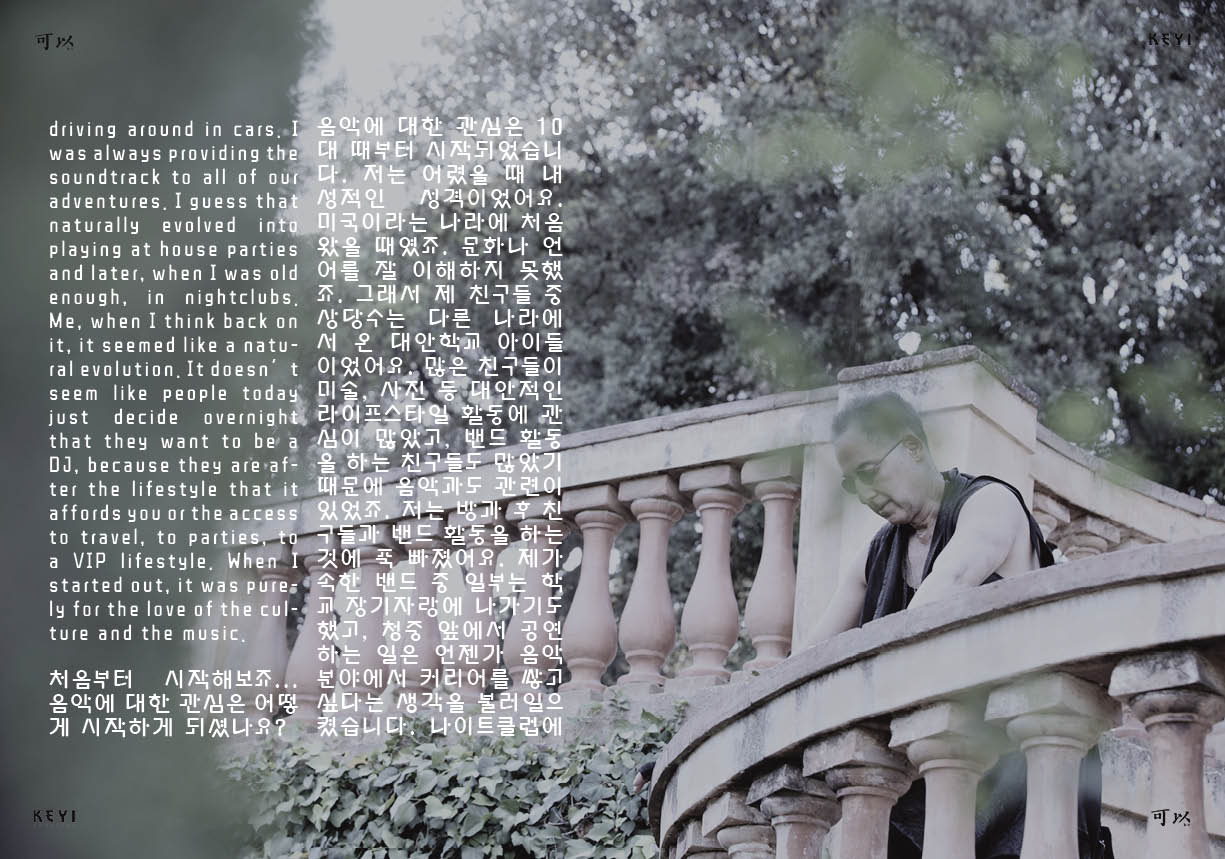 When was the turning point in your career? When did you feel like it was becoming a professional lifestyle?
I guess when everything became really real to me, was when I was trying to balance a day job with working all night in the studio. At a certain point, we were getting Jerome and I were in a duo called "Deep Dish" and we were getting quite popular with our early remixes. One in particular that we did with a UK-based label kind of blew up internationally and then there was a lot of attention coming our way. So we were getting a lot of requests from record labels around the world for remixes. There was a remix we were doing in particular for Janet Jackson, funny enough, that was a big, high-profile project. I was at a point where I couldn't juggle work. I had no more excuses left to call in sick or not show up because I was pulling all-nighters in the studio. So I got to a point where I had to make a decision: do I forget the music career and stick to my day job and do something safe, or do I give all that up and put my faith in the music career and see where that takes me? Since I was in the duo, that was a decision I had to make with my partner at the time and he also had a day job. So we both just had a little meeting and decided that we were going to quit our day jobs and focus a hundred percent on the music. And once we did that, that's when everything kind of opened up to us. We were able to travel, we were able to spend as much time as we wanted on all the projects coming our way without the pressure of having a day job. But it's a very scary place for anyone, to be at that crossroads. You have to decide do I go for my dream or do I do what my parents want me to do, what society wants me to do.
You were part of interesting collaborations you did remixes for Janet Jackson, Depeche Mode, and more… tell us more about it.
We later did a remix for Janet Jackson but it only came out on promo. It wasn't released officially.
I'm not sure why. Sometimes in those days, certain remixes were only released on a promo vinyl. If you had the vinyl you had it – but it was never released commercially, for whatever reason. That also happened with the Depeche Mode remix that we did. Sometimes it's hard going back in time to remember how you were feeling or thinking.
Speaking of the collaborations .. How did your first duo project Deep Dish begin?
The way Deep Dish started was pretty simple. Sharam and I had a mutual friend who went to high school and college with Sharam but he was also a family friend, so we'd see him sometimes on the weekends with his family and my family. He was always telling me about his friend Sharam who's a DJ and was into music and he knew what I was into. He thought our dynamic would be interesting if we came together somehow and made music. Back then, it was really important not just to be a DJ. I was always interested in music from the perspective of a musician or producer. Sharam was more of the DJ. But really like anyone who wanted to get started on the ground knew they had to make music – whether it was original music or remixes. For me, I always wanted to do that. I think Sharam had interesting ideas that he could bring to the table. He also had a good sense of business and with my creativity and his version of creativity and business acumen, we were able to somehow create the spark that eventually led to a really successful career.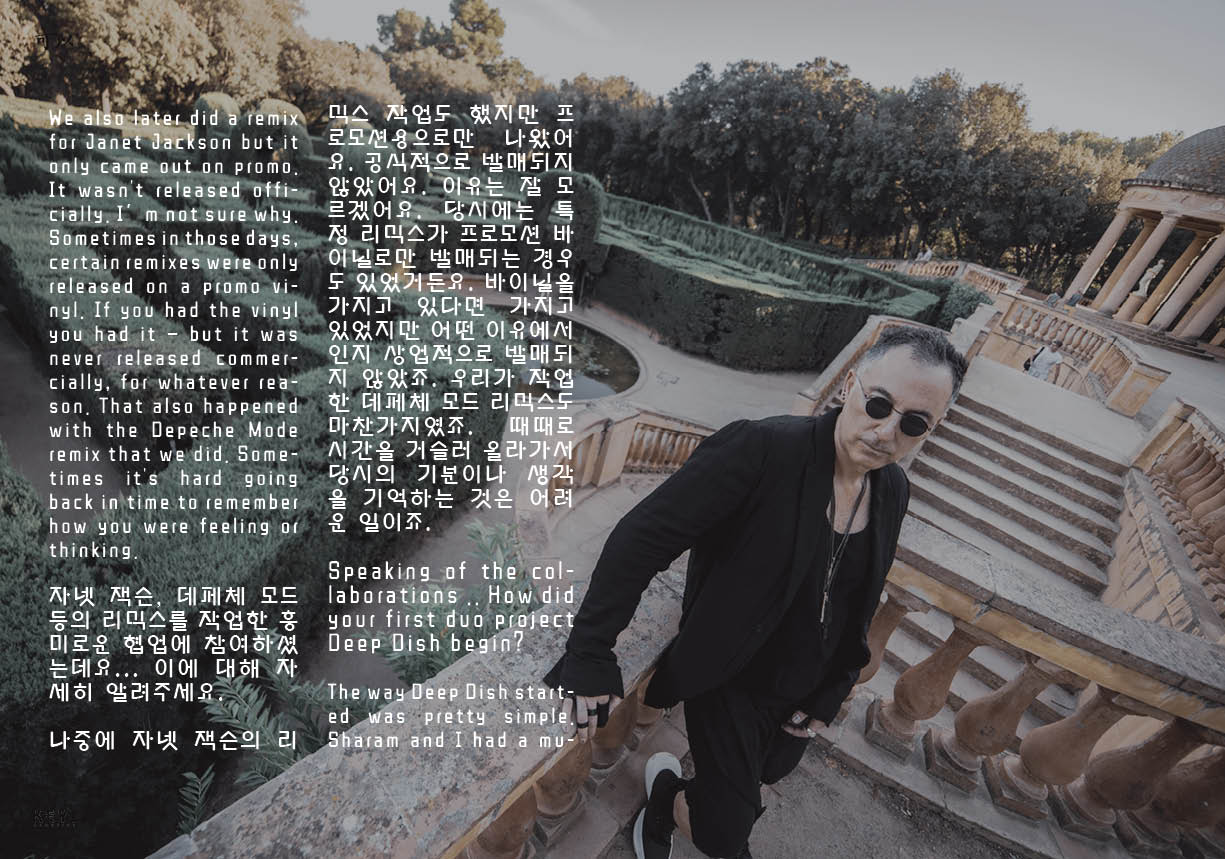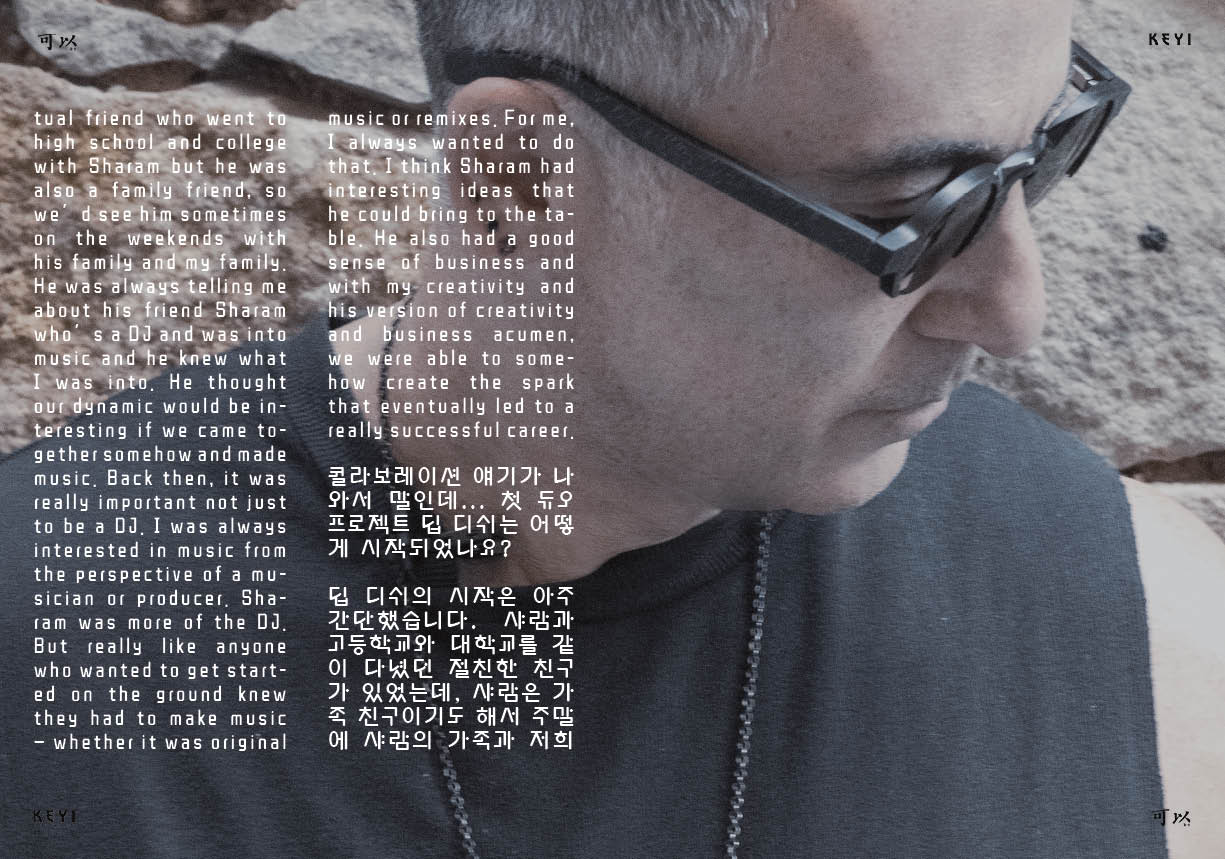 How would you compare back then to now?
In those early days, pre-9/11, you could travel with as many bags as you could carry on the plane.
We always traveled with our record bags because that was more important than the clothing we were bringing on tour.
It was quite physical, traveling back then. There weren't as many DJs as there are now. It felt quite intimate. You felt like you were part of a small group of people, internationally, that were being recognized as great DJs and getting paid to travel and see the world and play music. And over the years that just became a bit more homogenized. More and more DJs – more and more people wanted to become DJs. Travel became sometimes complicated, sometimes less complicated when we migrated over to playing with CDs or later on with laptops. And nowadays DJs just travel with a pair of headphones and a USB stick. Technology was always there – it was the backbone of the industry. Advances in technology helped all of us make the jump from one format to another. And I think it maybe changed the way people form music. It inspired a lot of people to make music a certain way.
How did you get the inspiration and found the compromise as Deep Dish? What was your common vision?
A duo or a band dynamic is difficult, especially when you have really strong personalities. A lot of times Sharam and I had to compromise. Our vision was a compromised vision. It was a mix of what I wanted and a mix of what he wanted.
You're always fighting for what you want because you think you know what's best.
We each thought we knew what was best and a lot of times that led to arguments and disagreements. And the more successful you get the more disagreements you end up having. We just ended up getting to a point where musically, creatively, and business-wise we were not seeing eye-to-eye. He wanted to go in one direction and I wanted to go in another direction. It just wasn't working out, we were fighting too much and we decided to go our separate ways. That was a very scary thing because neither one of us had done anything solo before. So we weren't sure if we'd have the same level of success as solo artists as we did as Deep Dish. We were stepping away from something that was very successful at that time. We were not sure whether what we were gonna do separately was going to be as successful so it was a very strange period of time for us. First, I remember him having a single out before me and it became quite successful and so the pressure was on me to deliver something and I wasn't sure if I could do it. I was not confident in the musical direction I wanted to go in, which was more underground, more techno, which I always wanted to do anyway. But Deep Dish kind of spiraled out of control and became this kind of commercial success story. It took a couple of trips to Ibiza, funny enough, to recalibrate my creative vision. It was those trips, going to clubs and seeing my friends – my underground DJ and producer friends – playing to those audiences that helped me really decide which direction I wanted to go in. I had so much creativity just building up over the years that I couldn't express in Deep Dish. Once I decided the direction I wanted to go in all of that creativity just came out over a 2, 3, 4 year period. There were a lot of ideas just waiting to be unleashed. It was that consistency that helped establish my solo career. Because you can't just do one thing and then wait 6 months or a year and do something else. You have to be really consistent. And everything that you put out has to be better than the last thing that you put out. It's only when you do that that the audiences and the critics and your colleagues in the industry realize that you're not just a one-hit-wonder. You actually have a lot of creative ideas. You're getting better and better and you want everyone to wait for what you're gonna do next. That's always been the career I wanted to have. I want everyone to be waiting to see what I do next. Sometimes what I do next is not what I intended. For whatever reason, people like it and it helps me to look at it from a different perspective and see that maybe there was something there that I didn't notice at first that audiences noticed. Other times what the audience expects and what I deliver are kind of on the same level.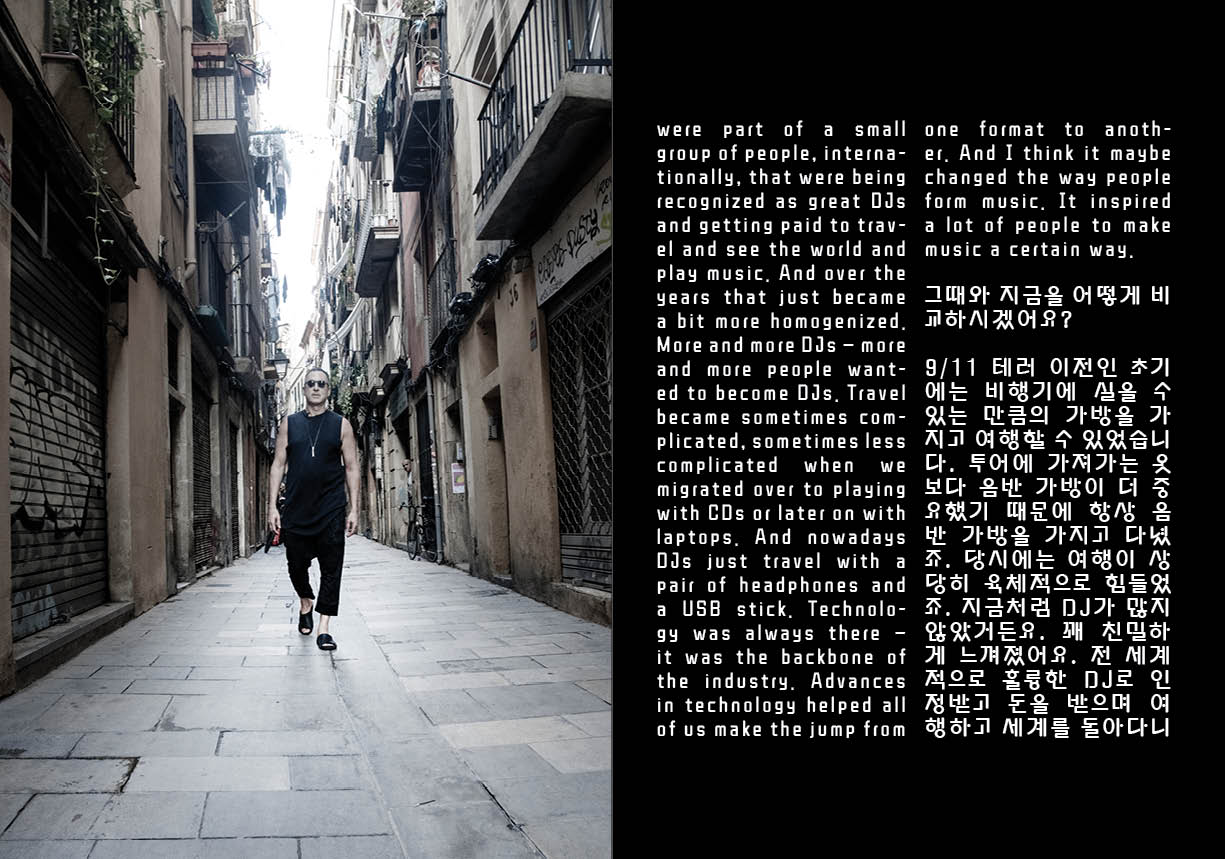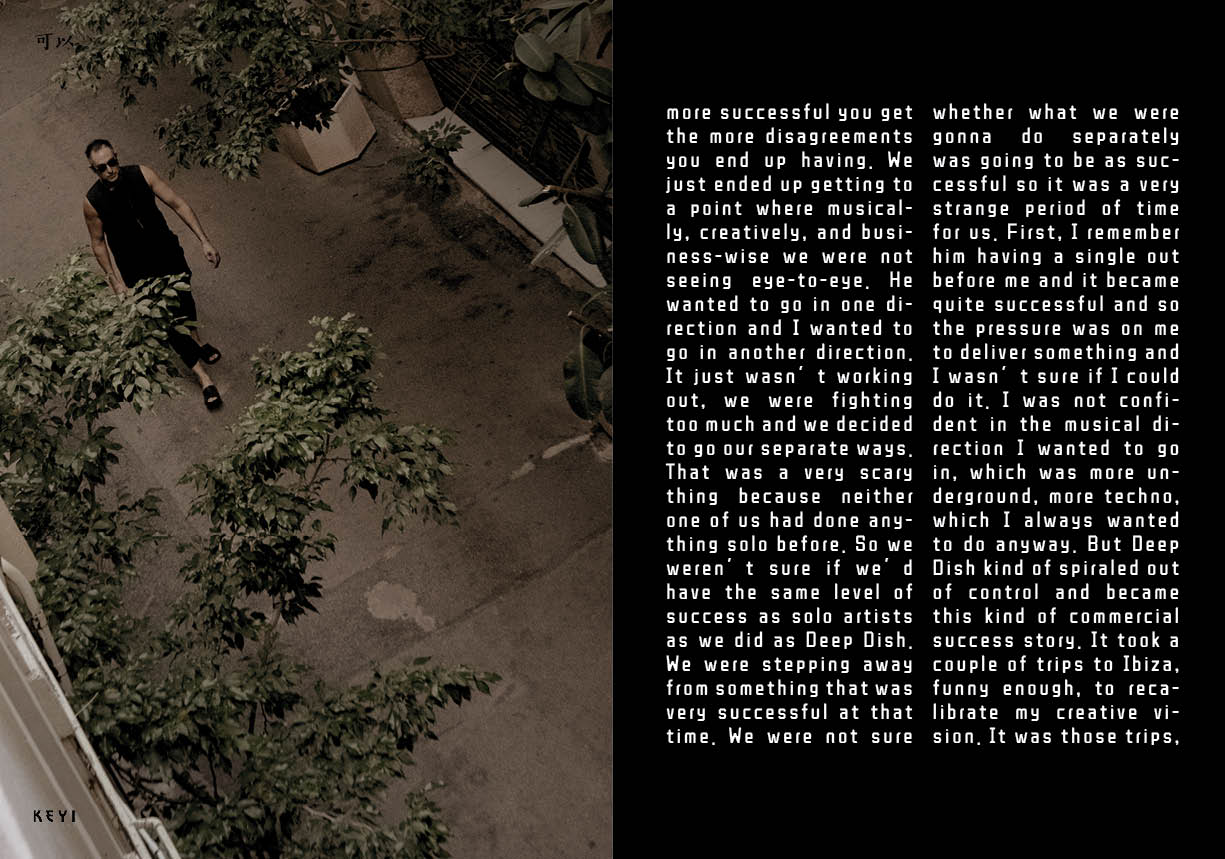 What's the story behind your label SCI+TEC?
The SCI+TEC label started simply because I didn't want to be in a position where I had to go out and send labels for my demos. There were a lot of labels that I loved but a lot of people during those years when I announced that I was going solo and that I was going in this new musical direction looked at me skeptically.
It's really hard to go from commercial to underground. You're oftentimes not accepted. It's easier to go the other way.
When we started out we were quite underground, we just kind of evolved into this commercial thing. I had fans in underground music circles who were fans of the early Deep Dish. But the Deep Dish that came later evolved into recording with Tracey Thorne and Stevie Nicks and doing more high-profile stuff, that wasn't the real underground techno community we're into. When I announced that I was going solo and I was making the kind of music that I was making solo, I knew that they wouldn't. And they didn't. I sent it to a few labels at the time and they didn't really respond. Even though I thought the music was strong. I just had to create my own outlet to release this music. Originally SCI+TEC started out for my own early productions. With the success of those early singles like Ribcage and Roadkill, and the remixes that I was doing, I started getting a lot of attention from other emerging artists who looked at my career trajectory – coming from the underground music community, going commercial, and then giving that up to go back underground and really starting over again – they kind of saw that as an inspiring story, I guess. They felt like they wanted to be a part of that.
I started getting so many great demos that made me feel like having had the success that I had, it was important to me to give back to the community in that way and try to bring other young artists up through the label I set up.
Then it started as a label that started to feature and develop emerging artists from around the world. That became a really big part of the label. A lot of people looked at SCI+TEC as a launching pad for their own careers. That was important for me, creatively. It helped me realize the importance of the label I had set up. Helping others helped me in the same process. It inspired me to continue to evolve my sound and do something that inspires all these other people that look up to me.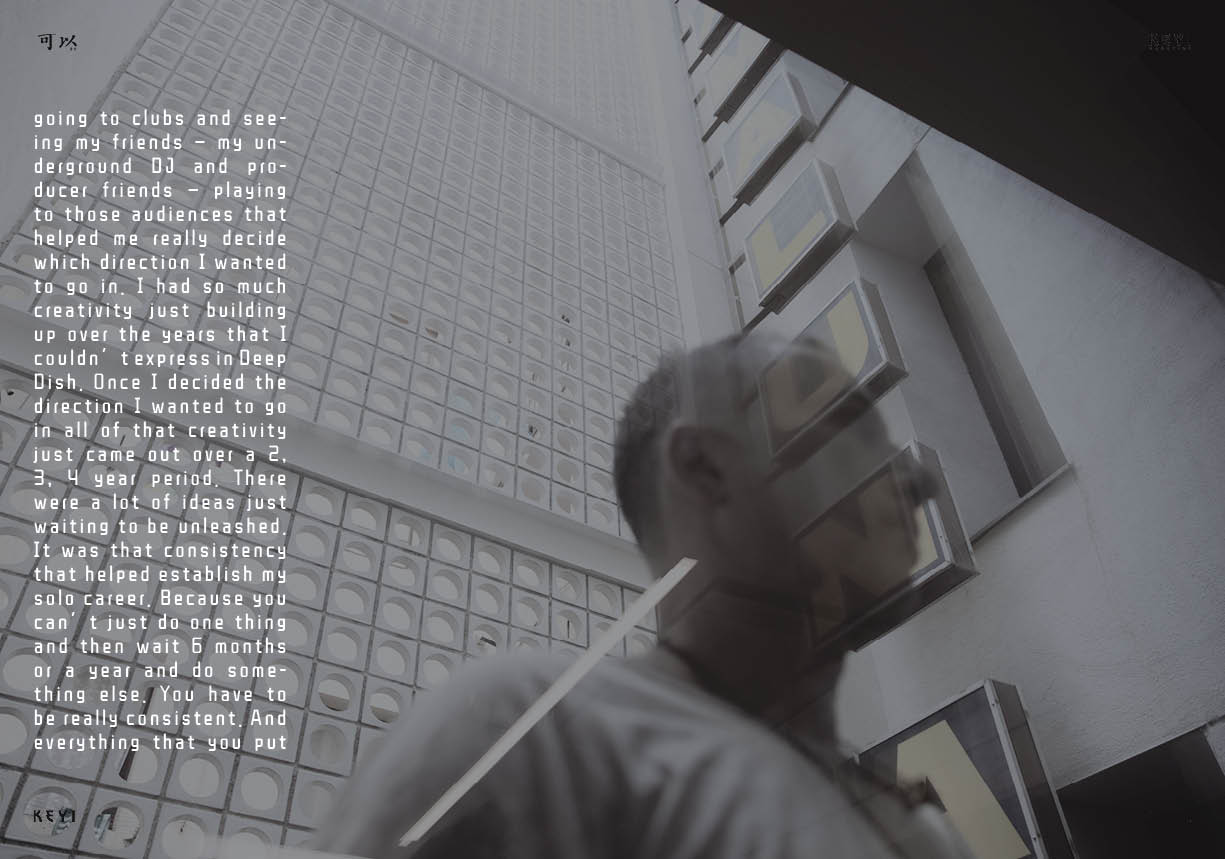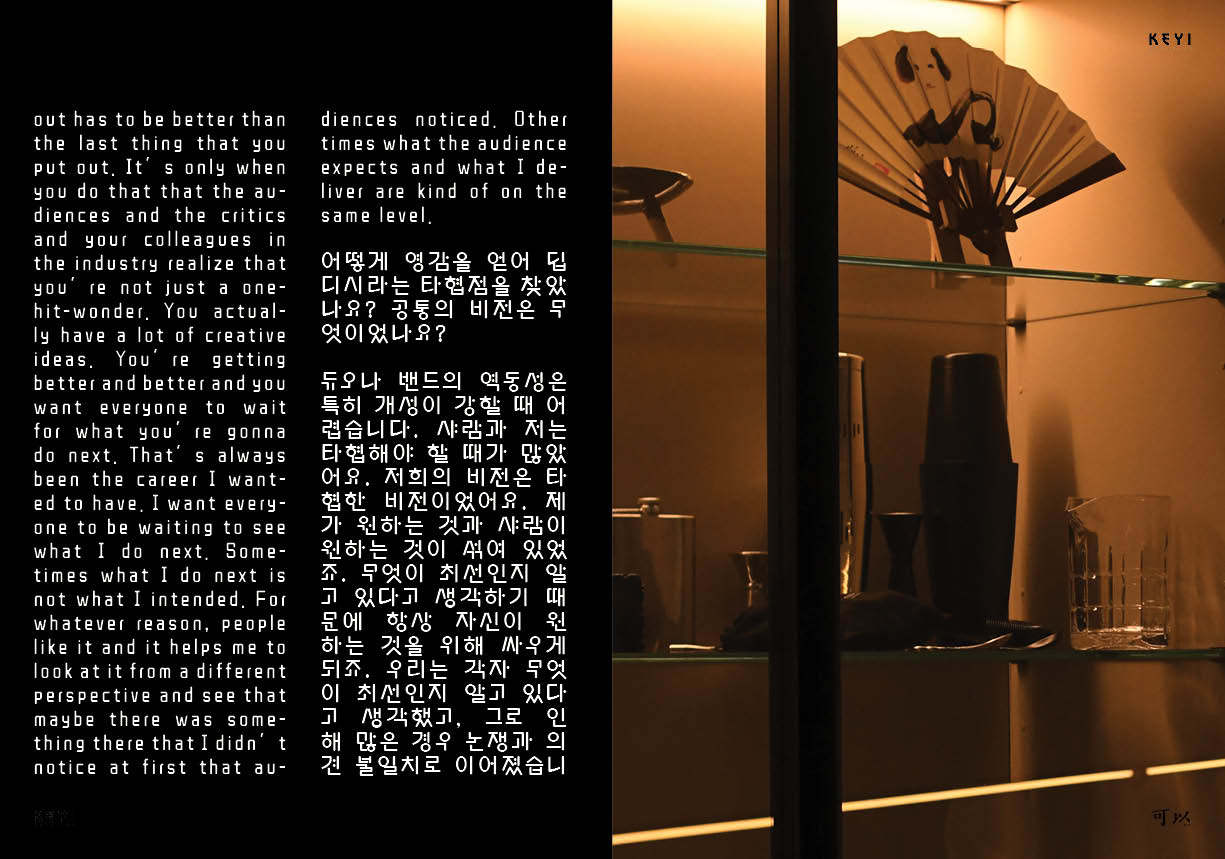 Coming to your punk and goth niche interest .. What's the key of the collaboration with Nitzer Ebb?
I guess when I first went solo, I really wanted to work on interesting projects and I'd always been a fan of Nitzer Ebb, and the opportunity kind of just presented itself to work on that. For every project I worked on as a solo artist, it was important for me, during that period of time, to really think about my legacy. What do I want to leave behind? When you're working on a piece, it's yours. It's in the studio – it's confined to that studio space. You're working with your sound engineer, you're listening to it over and over again, you're changing it, and it's evolving. It's yours. Maybe you play it for a friend, or you play it in the car. Maybe you test it out in a club for an audience, but nobody knows what you're playing. It's quite a private thing. But when you turn it in, if it's a remix or you schedule it for release as your own original production, once it's out there, it's gonna be out there forever. So for me, it became important that whatever I put out there, I have to be proud of. I have to be able to look back on it and think that I made no compromises. It's something that I can leave behind for future generations. I can be proud of myself in my old age when I look back on my career. The legacy I leave behind became the driving force behind what projects I worked on and how intensely I worked on those projects.
Which other genres inspired you and how did you use them creatively?
I was always really skeptical about dance music albums. I always felt like a lot of dance music producers try to make an electronic music album to show everybody what great artists they are, like eclectic artists. You know, we listen to music from outside of dance music. A lot of us like Radiohead and I think a lot of us think we can do what Radiohead does. Or what some other bands we listen to do. A lot of dance music albums end up being like dance music artists trying to reinterpret what alternative rock bands or trip hop bands are doing. That can be a bit funny, and I never wanted to be that kind of artist that doesn't represent what I do in the clubs.
I was always skeptical of any artist, let's say any techno artist, who wanted to do an eclectic album.
So I shied away from a whole album thing until I was chatting a lot with Chris Liebling who was recording his first album for Mute Records, which is Depeche Mode's label. It's a label that I respect very highly and Chris had signed an album deal with Daniel Miller from Mute and he was working on all this material that he made. One day I just asked him, "Why are you doing this album? What are you trying to say musically?" He said, you know, music that I'm making for this album all sounds like it's coming from the same place creatively and it feels like I could compile that into an album format and it still represents me as a techno artist. He wasn't trying to do anything really different from what people know him for. So that made me feel like, maybe there's something there. Maybe I can work on a series of songs that are coming from the same musical and creative space. I didn't intend on releasing an album. I just wanted to release singles. One day, before the pandemic, I started working on all this material that sonically and groove-wise felt like they belonged together. And then the album idea started to take shape in my head and I realized this could be a good opportunity coming out of the pandemic, to release songs that felt like they were all part of one particular musical universe. Then that turned into a process of listening to all of the material that we were recording, me and my engineer, Matt, and seeing what belonged together. We ended up with, I think, 12 or 13 tracks that all feel like they really belong together and have a similar theme.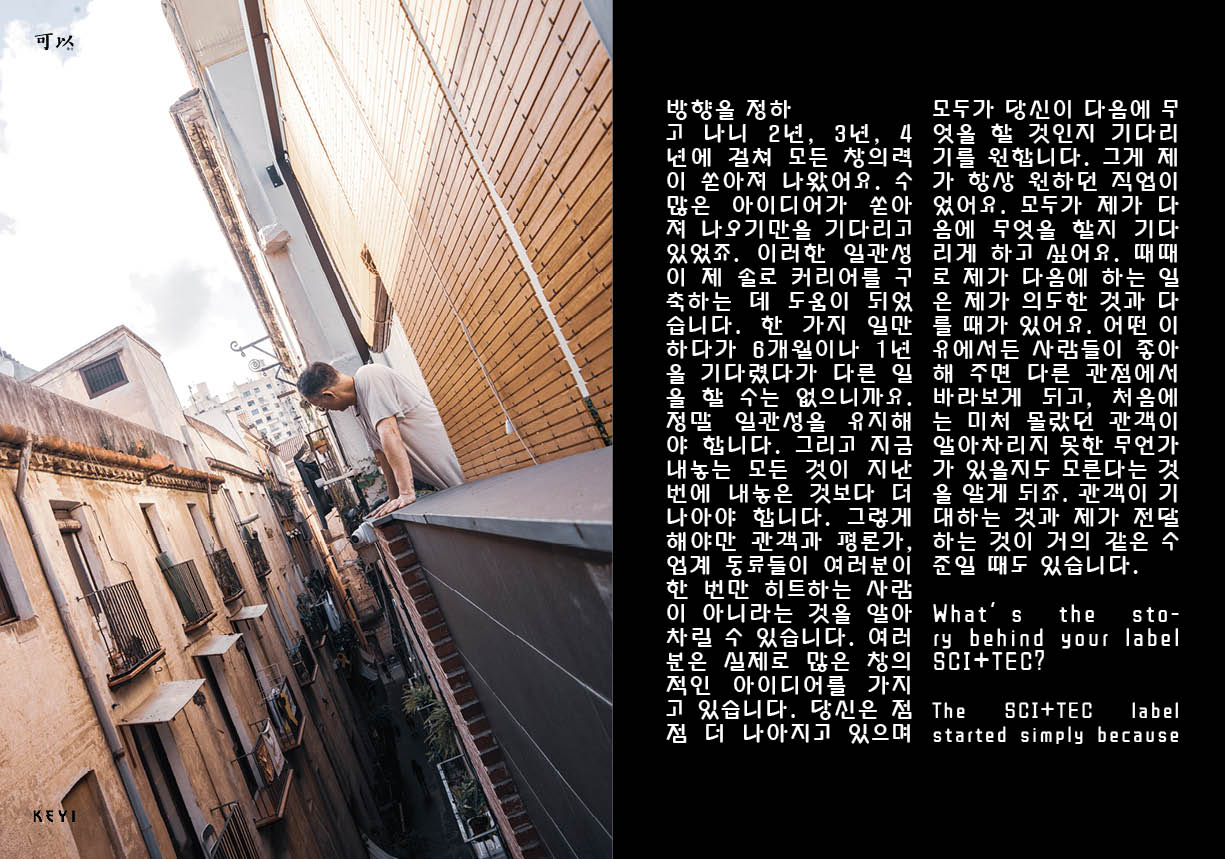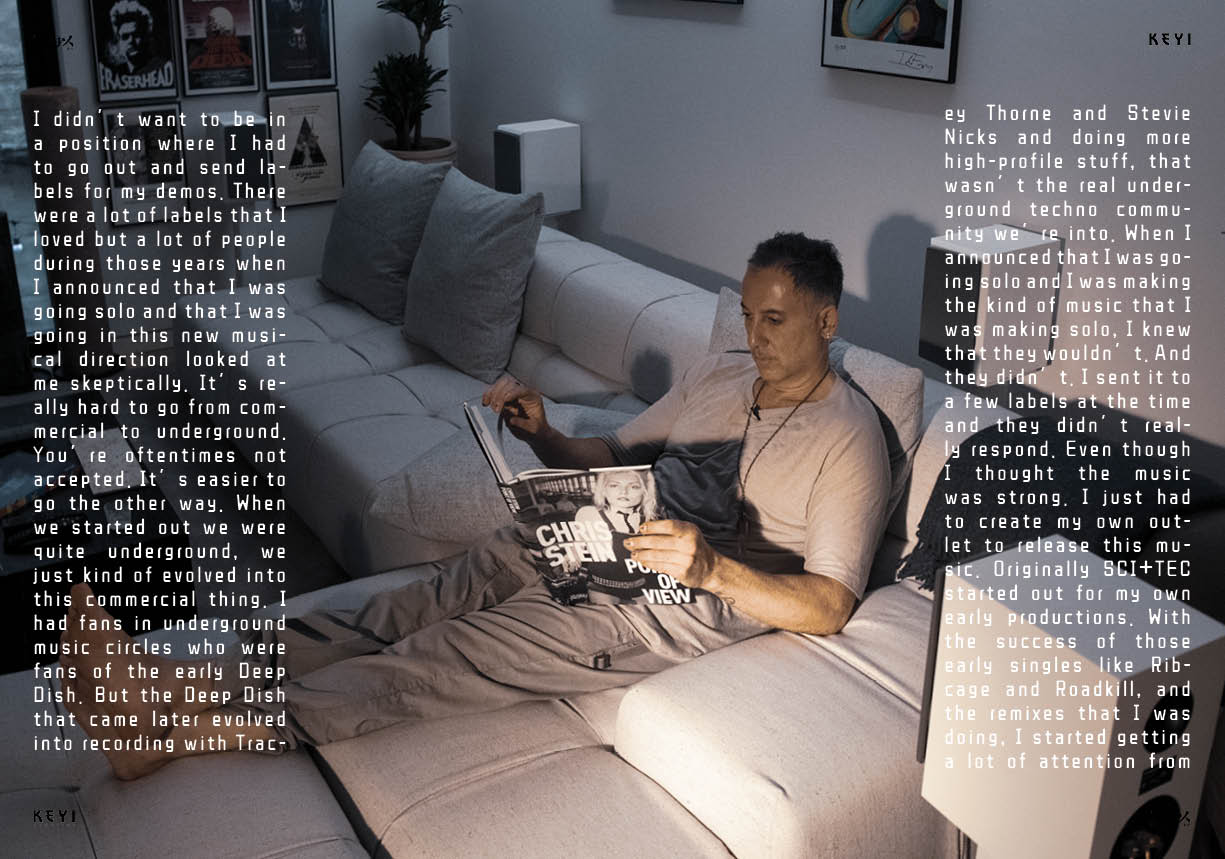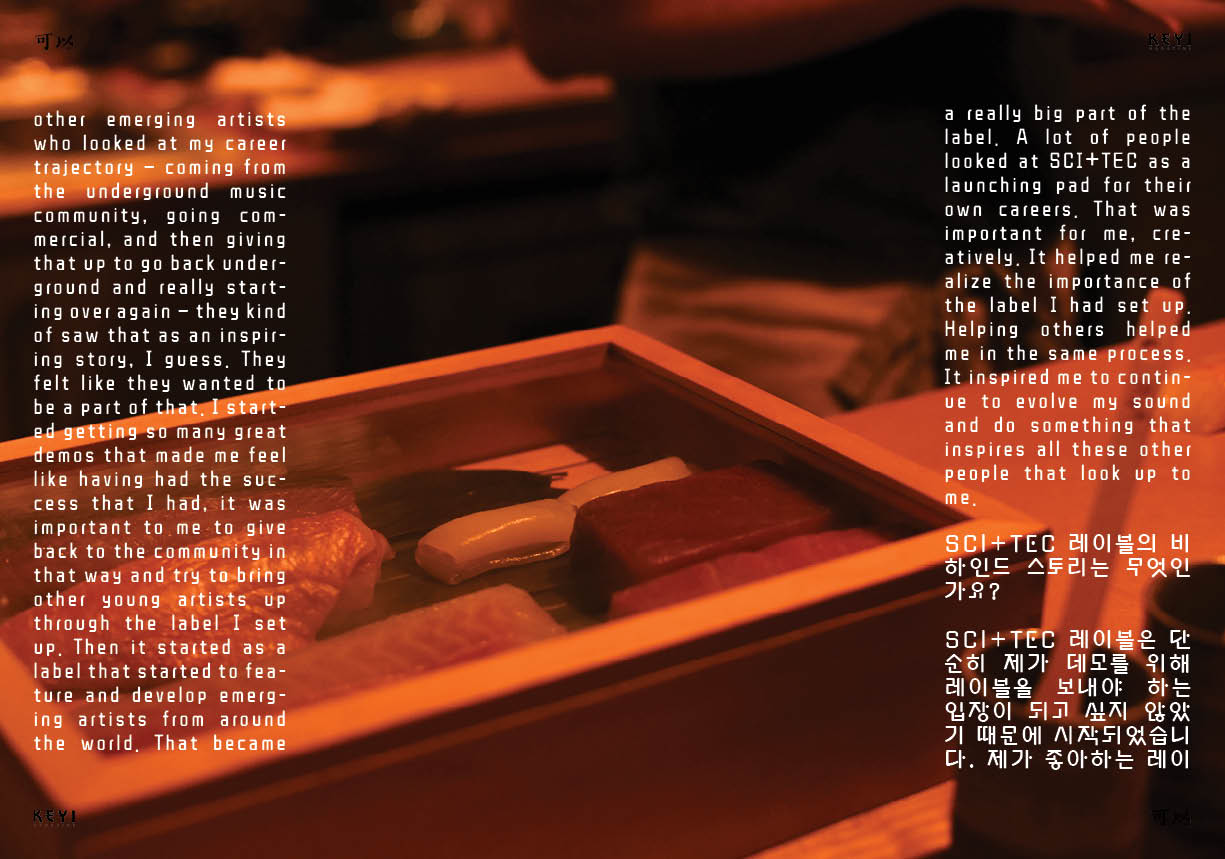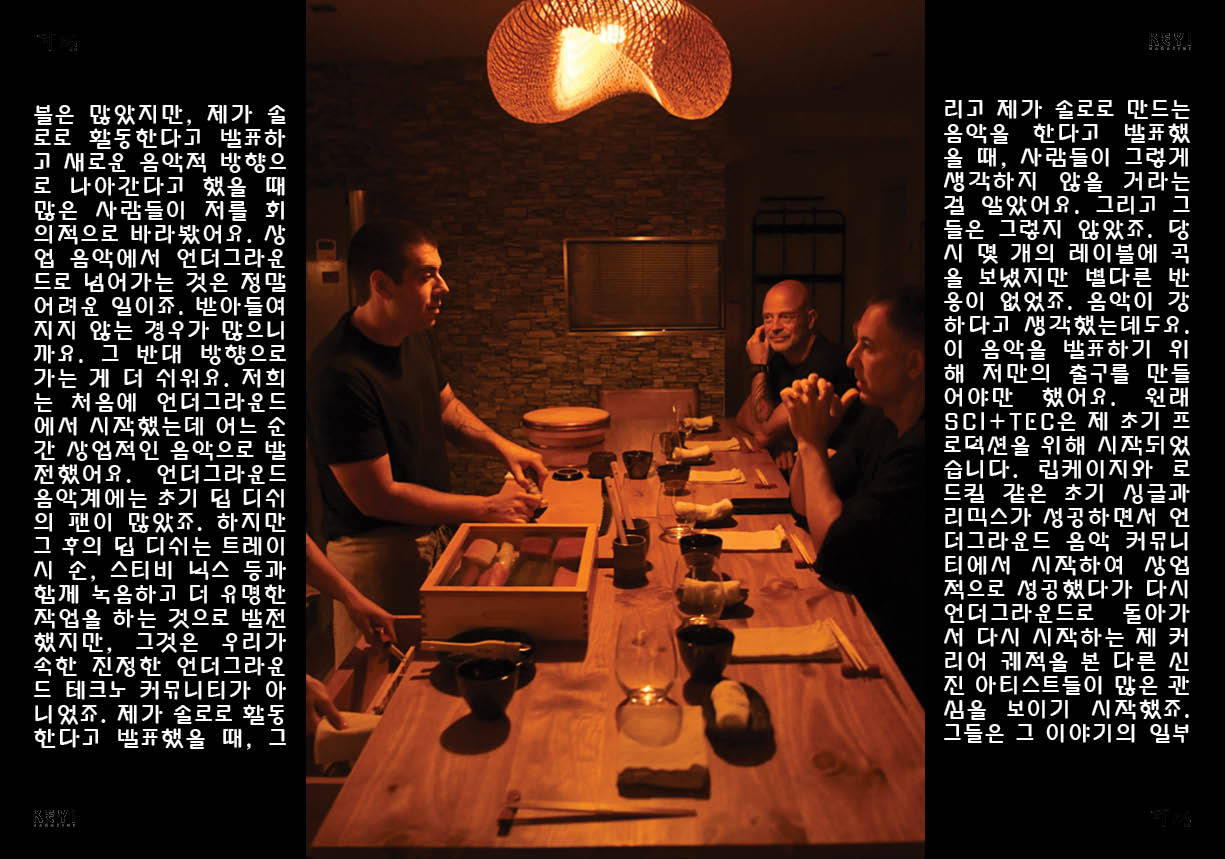 Why did you use the name EVOLVE for your new album, and what was your direction while creating it?
I wasn't trying to do anything too different from what people know me as far as being a deep house DJ or a techno DJ. Everything that is on the album could be single and could be played in my sets. It just felt like I needed to make a statement of some sort. There were just too many remixes and too many singles. All those were a time capsule of that particular period in my life, where I was creative, and I felt like I needed to make a bigger musical statement with a collection of new songs that all belong together, that have a certain aesthetic as well. They're coming, not just from a certain musical place, but also a certain visual place as well. So the visual was also a big part of me as an artist and my brand because we're all brands. And I really wanted not just the music that I was making to evolve but also the visual aesthetic, my aesthetic, to evolve alongside the music.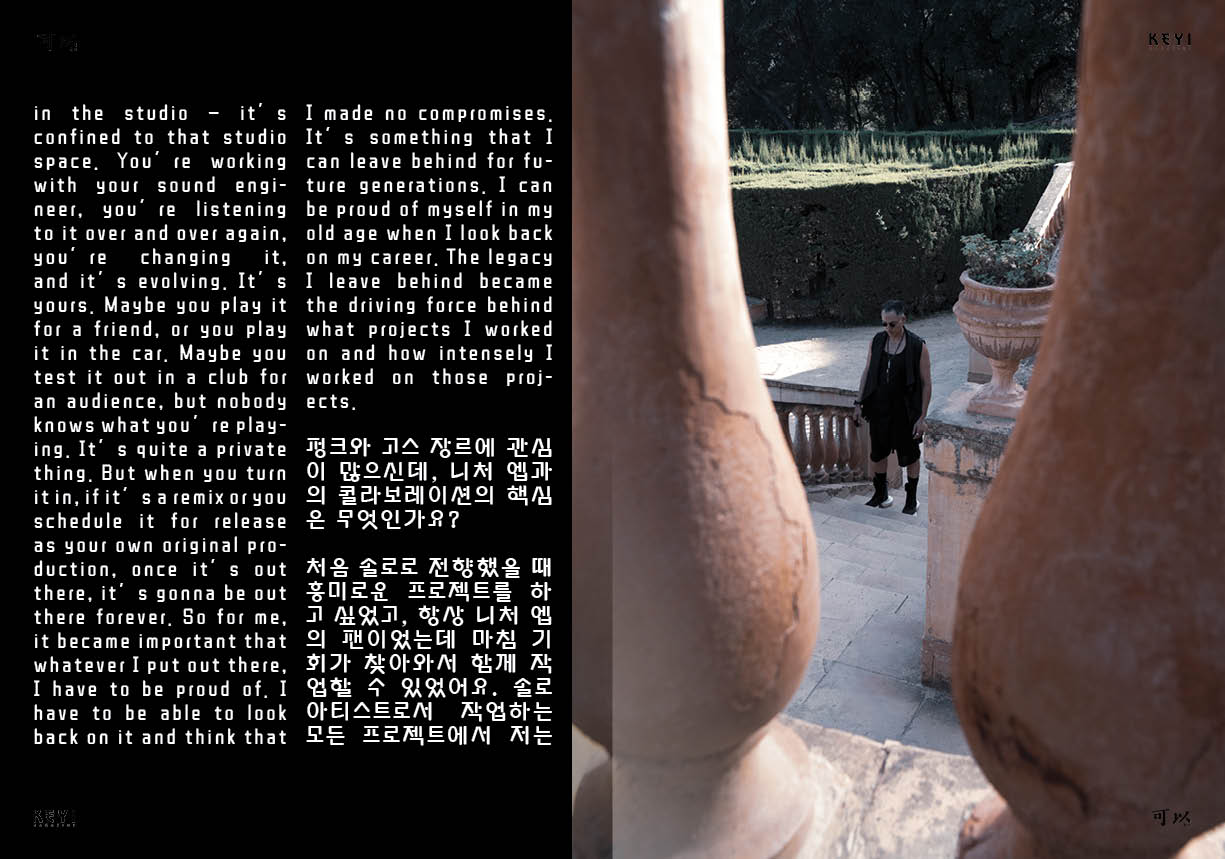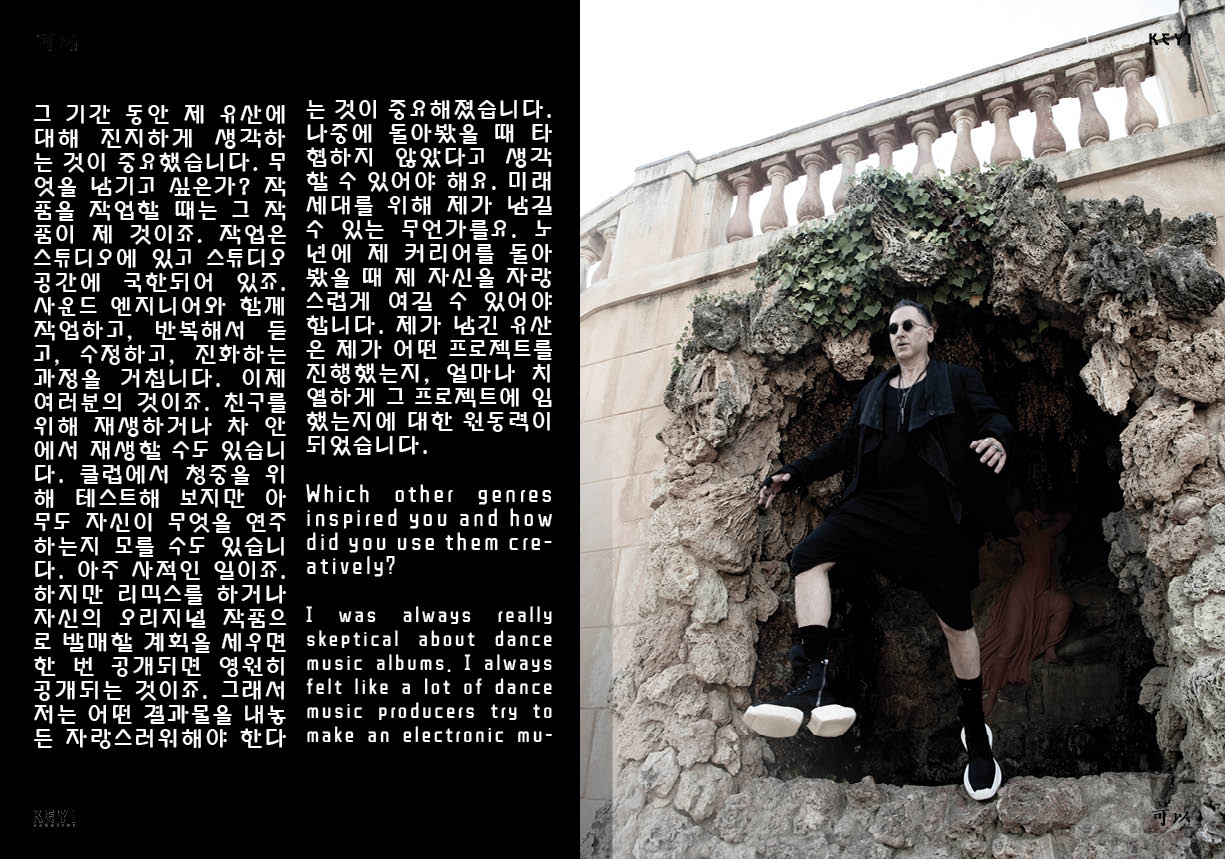 Do you envision a tour or some visual projects?
What I'm working on now is a show that is a hybrid of – funny enough my last show was called "Hybrid" and that was a fully live show. It was like a one-hour and fifteen-minute show where I was only playing my own music and I found that to be a bit static.
I wanted the shows to be a bit more dynamic and have every show be different.
So I decided that during the last live tour that the next show that I'd do would be a combination of my original music and other music that I'm playing as a DJ, because that music is always getting played and then other stuff starts getting played. Then I start putting some of the other stuff I play away. The new music is always getting recycled and I found that to be exciting. I found that to also help in putting up the original material from show to show. Each show should be different, musically. While also having the backbone of my own original productions. So now we're working on a show for Evolve, this is kind of an audio-visual show that has all of the tracks from the album broken down. But also, I can play those tracks alongside other synthesizers and drum machines. It's kind of like an audio-visual interpretation of the evolved album and me as a DJ all rolled up into one.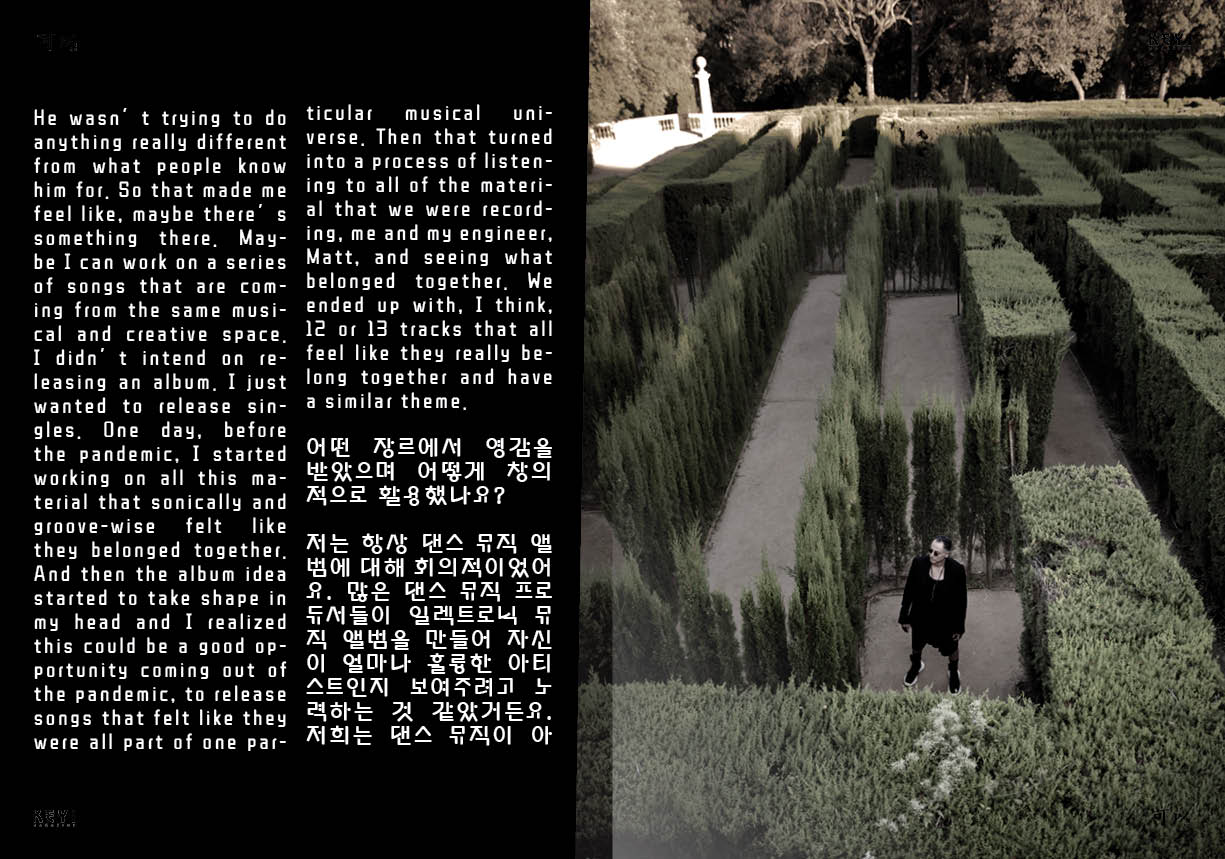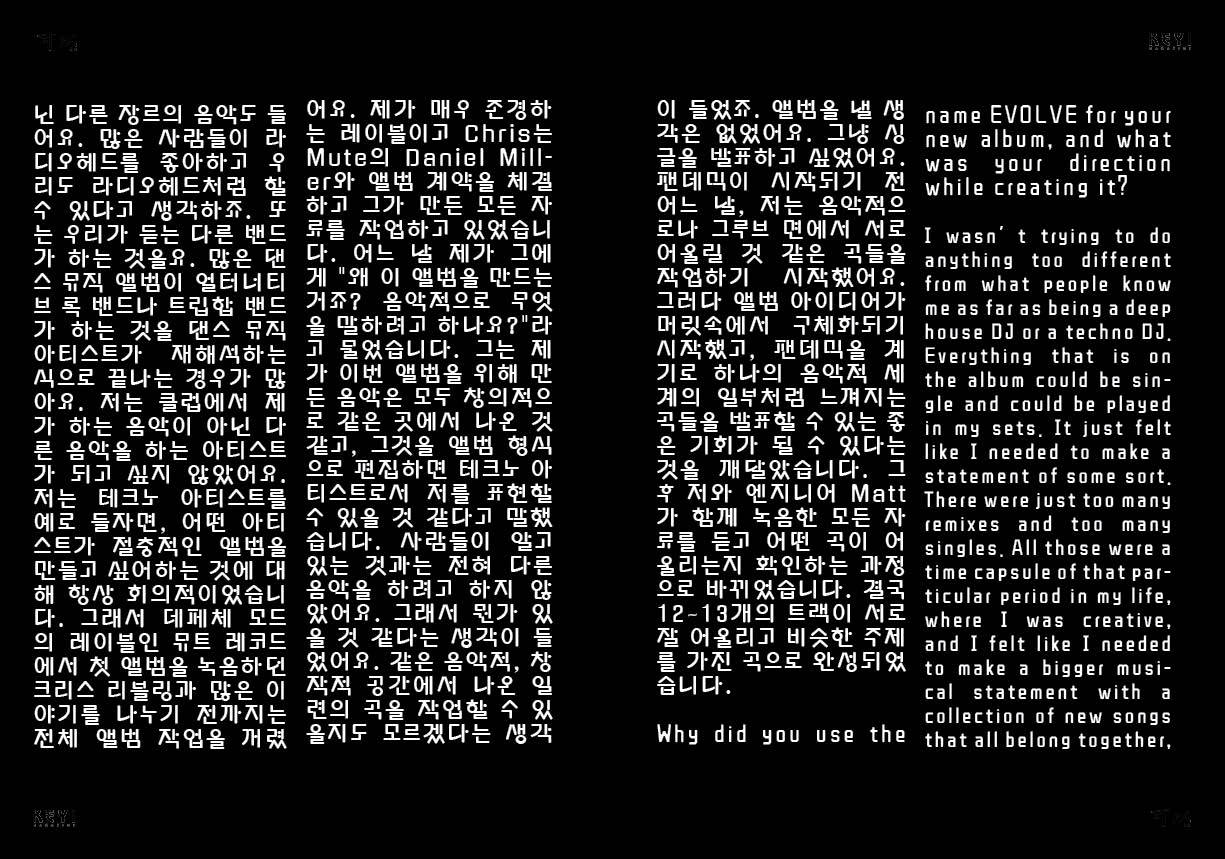 You are good friends with Richie Hawtin. Since when and how did you meet?
I started my friendship with Richie in the early 90s and I started traveling to Japan in 1998 for my very first visit, to each successive visit, I discovered more and more about the culture and the cuisine. That piqued my interest when I first started traveling to Japan. My interest in Japanese culture and Sake eventually became greater and greater with each visit.
Richie and I were always giving each other tips on where to eat, and where to drink and he started to get more and more into Sake – says Dubfire
I started to get really into food and gastronomy. I started to realize that Sake was the drink that I preferred to put me in the right frame of mind before my shows and something that I like to drink after my shows. During the week when I'm having my dinner. That made me want to take Sake classes and I just became completely immersed in Sake culture. Richie was always kind of there and he became more of a Sake professional. More recently he opened a Sake bar and he also became a Sake Samurai. So he's been recognized by the Sake community as someone who has been instrumental in exporting Sake culture around the world. He's always been an inspiring friend throughout my journey as an electronic music producer. It's interesting that we both love electronic music in the same way, really deeply, like more underground electronic music. We also have this shared passion for Japanese culture and Sake.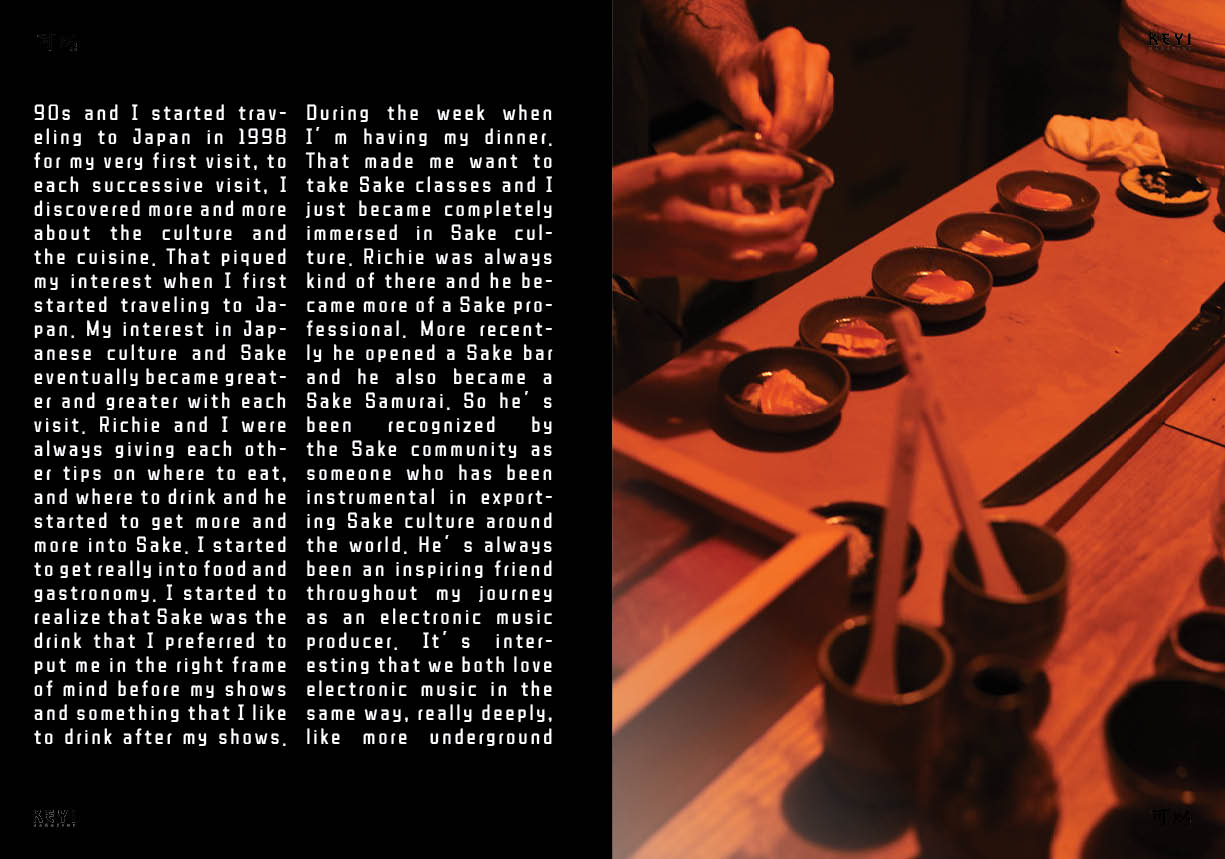 Have you ever worked together?
While we've often talked about working together, that never materialized due to our differing, hectic schedules. But I had the honor of remixing 3 Plastikman singles, some of my career's strongest works; they are different from one another but equally effective in capturing my interpretation of Rich's art.
What are your other passions?
When I was younger I started off playing the guitar, but I still play the guitar. Now you can get really creative with the guitar, with how you record it and run it through different plug-ins.
I still dabble with the guitar and I collect Japanese ceramics.
I'm really into baking pizza and sourdough bread. For me, I've always been interested in a lot of different things but I've never had the time to fully immerse myself in everything I'm interested in. So I try to find moments in my life when I'm not touring heavily to then focus on baking. If there's a short period of time when I'm not on tour I'll sign up for a Sake class and sit in a classroom for two weeks. I'm always trying to learn more about the things I'm interested in.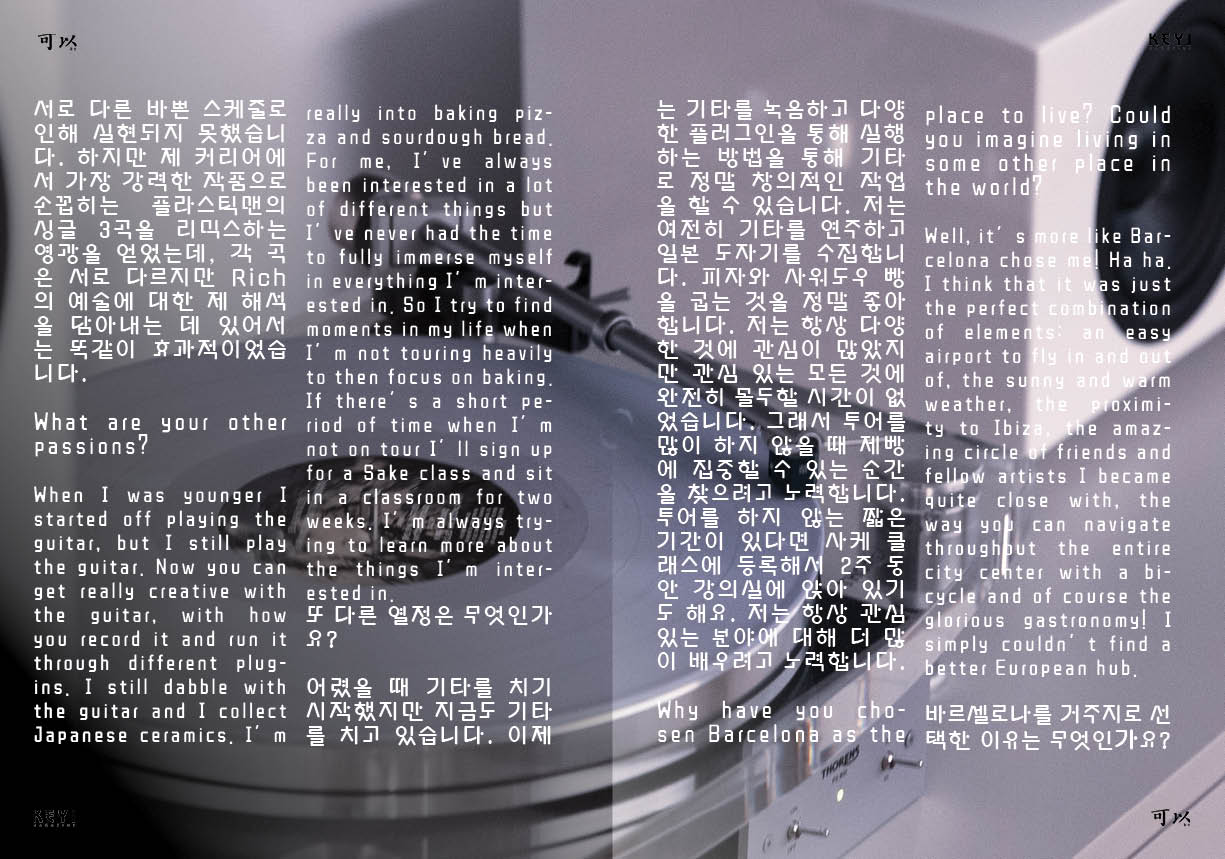 Why have you chosen Barcelona as the place to live? Could you imagine living in some other place in the world?
Well, it's more like Barcelona chose me! Ha ha. I think that it was just the perfect combination of elements: an easy airport to fly in and out of, the sunny and warm weather, the proximity to Ibiza, the amazing circle of friends and fellow artists I became quite close with, the way you can navigate throughout the entire city center with a bicycle and of course the glorious gastronomy! I simply couldn't find a better European hub.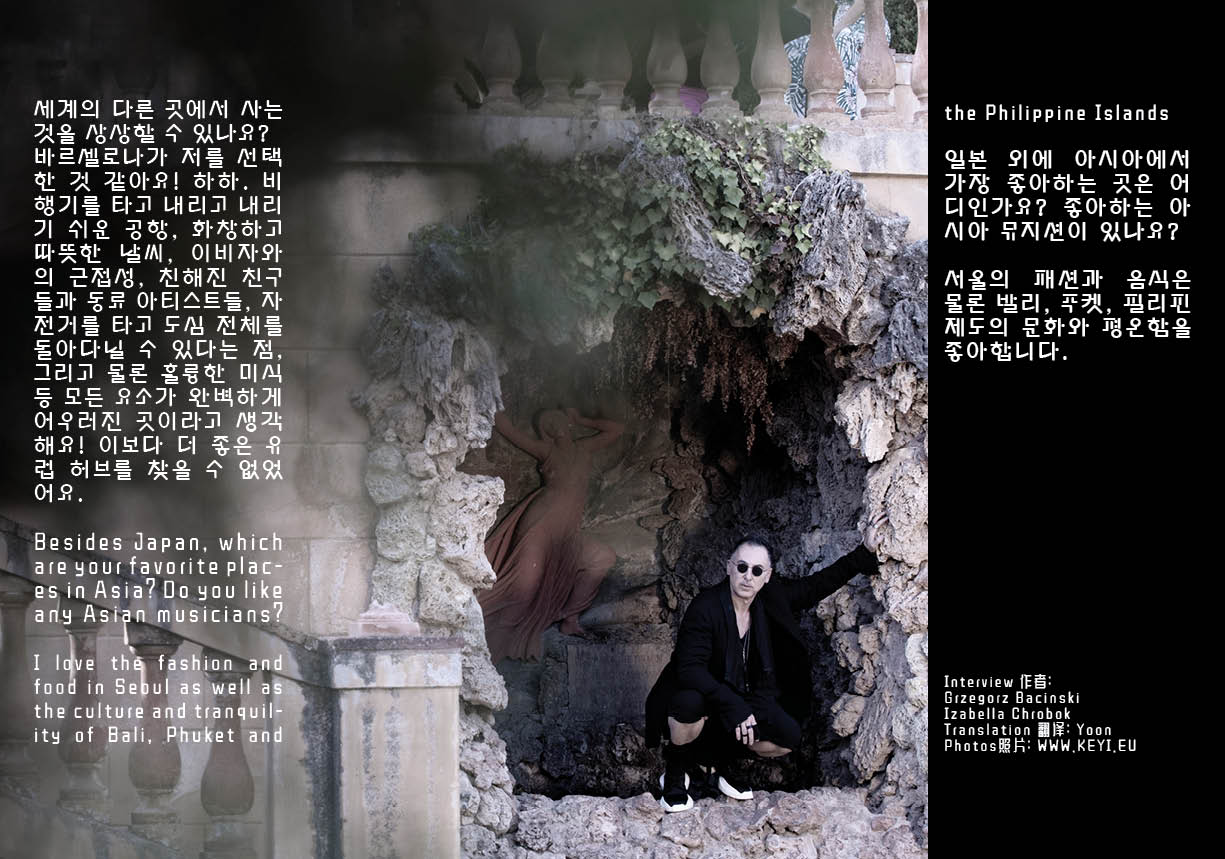 Besides Japan, which are your favorite places in Asia? Do you like any Asian musicians?
I love the fashion and food in Seoul as well as the culture and tranquility of Bali, Phuket and the Philippine Islands
'擊 謠嬴'棲棻.
Interview 作者:
Translation 翻译: Shakti
Photos照片: WWW.KEYI.EU
ORDER LIMITED EDITION BOOKS with the VINYL
https://www.keyimagazine.online/product/9703134/31th-issue-of-keyi-magazine
check more music features here