Forging a new frontier in Berlin's electronic music sphere, TERRA-9 arrives with a fresh perspective on artist booking management and musical curation. Led by established industry veterans and backed by a diverse roster of 33 artists, TERRA-9 transcends traditional agency models to offer a holistic auditory experience for discerning listeners.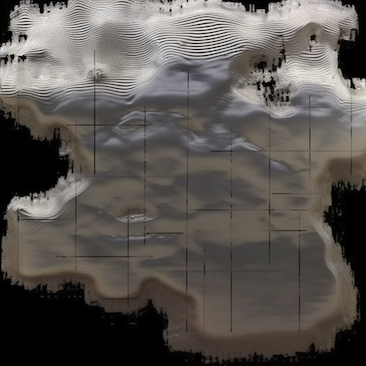 In Berlin's teeming electronic music ecosystem, the launch of a new agency might typically go unnoticed. But TERRA-9, spearheaded by industry leaders Alexandra Ismalone and Fabio Venezia, is setting itself apart as a disruptive force aimed at reimagining the industry standard.
With a lineage steeped in industry icons like Circle and Thrust Agency, the co-founders bring over three decades of collective acumen to TERRA-9. Already backed by powerhouse Hyper-Dreams—home to trailblazers like Brutalismus 3000, Clara Cuvé, Kalte Liebe and Miss Bashful—the agency is an industry force to be reckoned with.
Featuring a robust lineup of 33 artists, TERRA-9 is not just assembling a roster; it's orchestrating a 21st-century auditory landscape.
All inspired by the dedication to manifest authentic musical expression to meet the demands of an audience in perpetual search of genuine music. Phase Fatale, Pablo Bozzi, Terence Fixmer, Laure Croft, and Neux are just a few among a vast roster of outstanding talents. Through partnerships with avant-garde showcases like 47, Bite, and L.I.E.S, the agency offers a multi-dimensional auditory experience. This goes beyond the scope of typical artist booking; it's the curation of a diverse, multi-layered soundscape. In a market crowded with formulaic agencies, TERRA-9 stands as a beacon for those in search of musical exploration. It is not just challenging the industry norms; it's authoring a new paradigm. For those who consider music a journey, not just a destination, TERRA-9 is your next stop.
TERRA-9, situated in Berlin, operates as both a booking and management agency specializing in techno and electronic music.
With strong ties to the underground scene, this agency diligently pushes beyond conventional boundaries. TERRA-9 is dedicated to manifesting authentic musical expressions to meet the demands of an audience in perpetual search of genuine music. The organization's mission extends beyond mere adherence to norms, aiming instead to diverge from them, thereby guaranteeing a listening experience that is as true as it is varied.
More music news – here