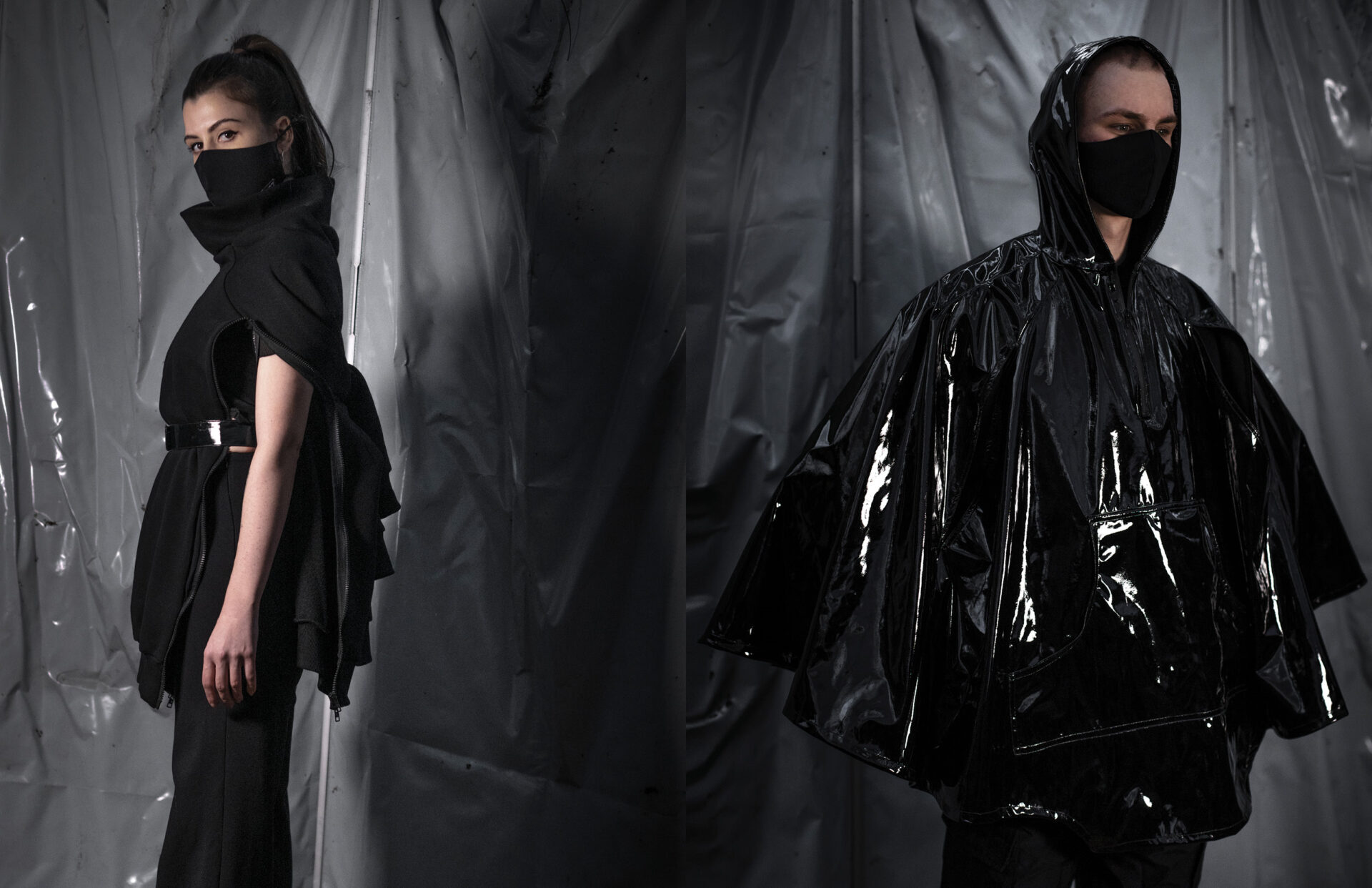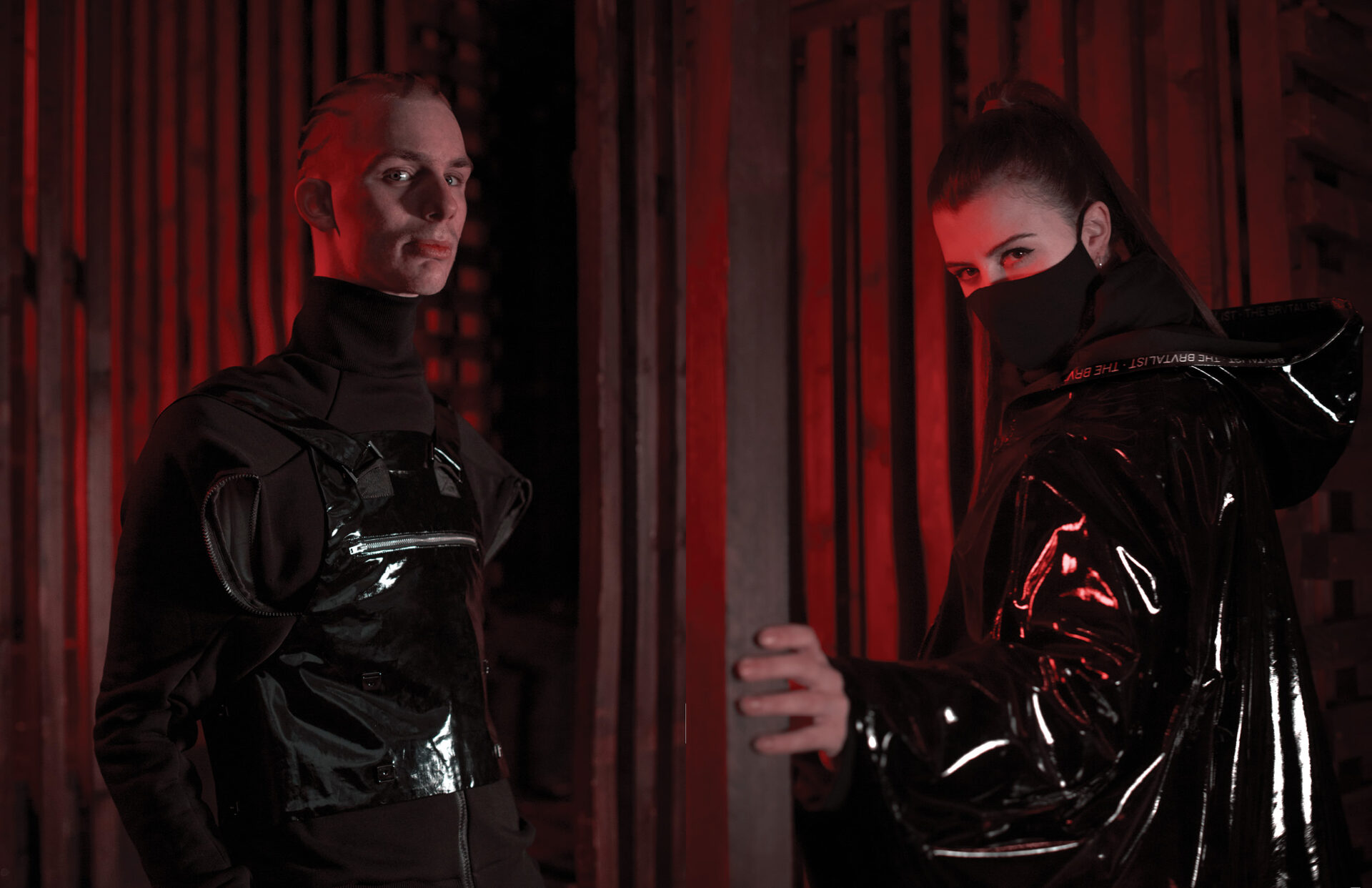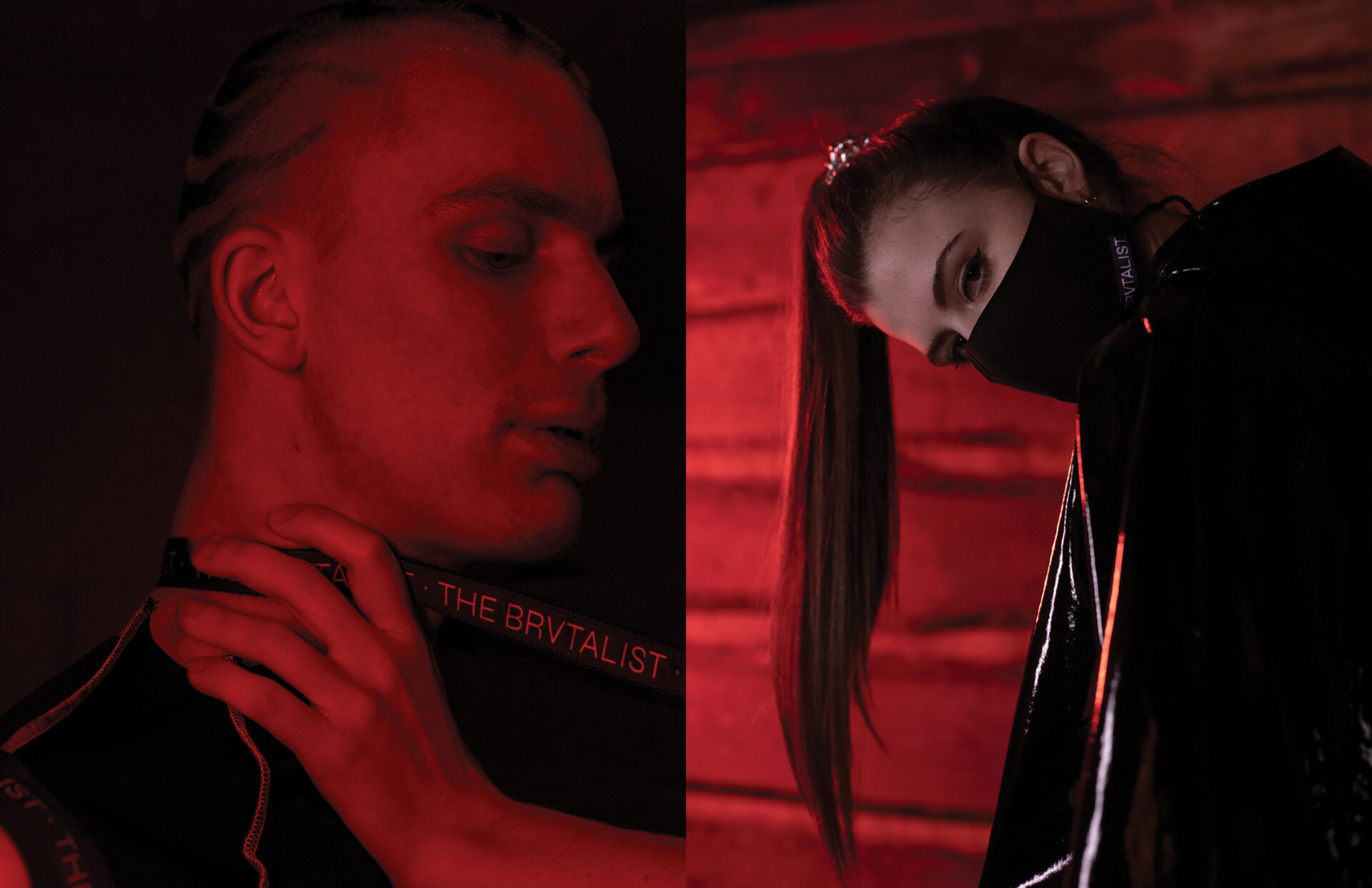 Credits:
Designer: Ekaterina Zdanowicz Musina fuenf.fashion
Brand: Fuenf x The Brvtalist
Photography: Keyi Studio keyi.eu
Models: Felix Eberle & Any Mello
Design & Production Assitant: Dorli Tomsits
Styling: Spyros Droussiotis
Creative Direction: JRS
Location: Suicide Club Berlin
Words by thebrvtalist.com
"The Brvtalist is proud to present a new capsule collection in collaboration with FUENF. The Berlin-based brand by designer & founder Ekaterina Zdanowicz Musina has long been one of our favorites, as it effortlessly fuses together fashion, utility and digital culture . FUENF also focuses on sustainability – from fabrics to production and fairness of labor, all things which are important to us.
These concepts remain at the core of our collaboration. Using high quality materials and local production in Berlin and St. Petersburg, the capsule offers sustainable, genderless items that are fit for everyday use and beyond. We offer a mask, keychain, transformable bag, pullover and rain cape. All are made by hand under fair labor conditions and contain familiar looks from FUENF collections but with Brvtalist mutations. From custom German ribbon, dead stock Italian scuba, Turkish jersey and Dutch PVC, every step was considered."
Now shipping worldwide. Shop the items HERE and on Bandcamp.

" Brvtalist很榮幸能與FUENF合作推出一個新的膠囊系列。設計師和創始人Ekaterina Zdanowicz Musina在柏林創立的品牌長期以來一直是我們的最愛,因為它毫不費力地融合了時尚,實用和數字文化。FUENF還專注於可持續性-從面料到生產和勞動公平,這對我們來說都是至關重要的。

這些概念仍然是我們合作的核心。該膠囊使用高質量的材料和在柏林和聖彼得堡的本地生產,提供了可持續的,無性別的物品,適合日常使用和其他用途。我們提供口罩,鑰匙扣,可變形包,套頭衫和雨披。所有這些都是在公平勞動條件下手工製作的,包含來自FUENF系列的熟悉外觀,但帶有Brvtalist突變。從定制的德國緞帶,意大利死水肺潛水,土耳其球衣和荷蘭PVC開始,我們考慮了每一步。"