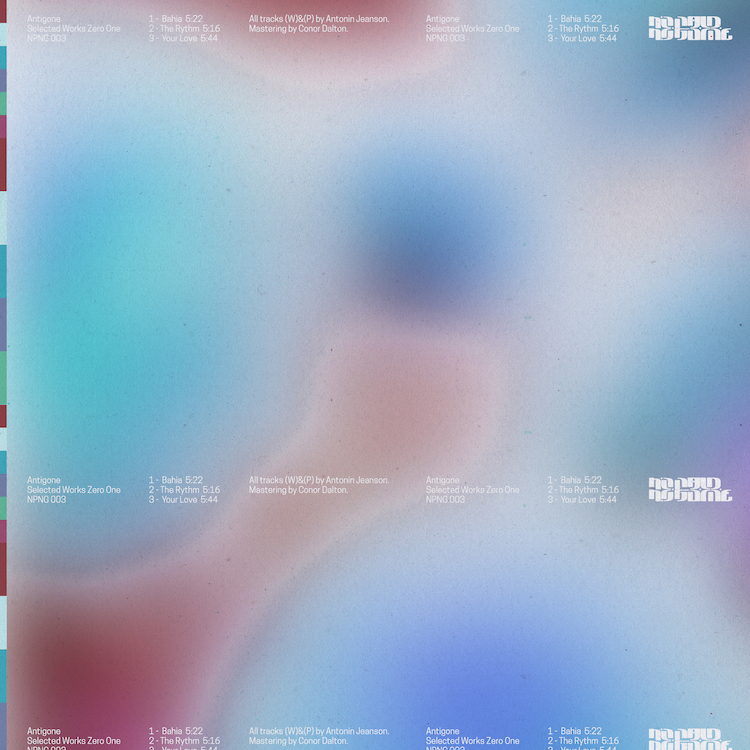 The latest release of Antigone on his No Pain No Game imprint welcomes a new path in his output style.
It is clear that Antigone is focusing on tracks heavy on groove, in a bold decision to take a step away from the BPM race that seems to have taken over the industry, with its hard and soulless sound.
安提戈内在他的No Pain No Game印记上的最新版本,迎来了他输出风格的新路径。它显然专注于重于旋律的曲目,这是一个大胆的决定,要从似乎已经接管了这个行业的BPM竞赛中迈出一步,它的声音硬而无灵魂。
LISTEN TO THE PREMIERE HERE:
"I feel the techno scene is getting harder and faster with each release. This sound has somehow almost become commercially acceptable and accessible. I'm not so comfortable being a part of this BPM race". I need music to have a soul and for me, that only comes with groove" – says Antigone.
"我觉得技术乐坛每一次发行都会变得更难更快。这种声音在某种程度上几乎已经成为商业上可以接受的和可以获得的。我不太愿意成为这种BPM竞赛的一部分"。我需要音乐有一个灵魂,对我来说,这只来自于凹槽"–安提戈内说。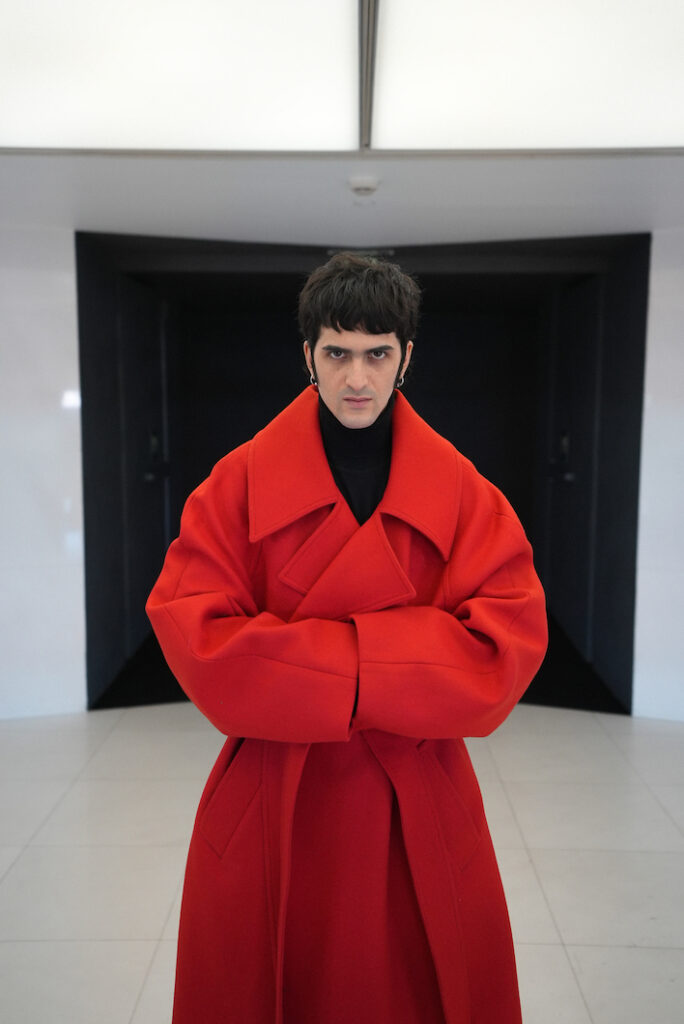 'The Rhythm' is as the name would suggest, focusing on a flow of intense drum work and rattling percussive elements whilst pulsating harmonies flood the mix.
Its punchy core of hard and fast instrumental flare and modulating frequencies ride an ebb and flow of largely danceable segments and artistic breaks with plenty of tricks up its sleeve from start to finish.
节奏 "就像它的名字所暗示的那样,集中于强烈的鼓声和震耳欲聋的敲击元素的流动,同时脉动的和声充斥着整个组合。它的核心是硬而快的器乐炫耀和调制频率,在很大程度上是可舞蹈的片段和艺术性的休息,从开始到结束都有很多技巧。
The release closes on 'Your Love'. Thick and fast in sound, its drums and riveting percussive build-ups lead the way. Minimalist in its approach, the well-placed vocal injections and atmospheric elements in the mix create an undeniably standout option for demanding sets and wanting crowds.
Hello Antonin, hope you started your year as you wished for. Could you tell us about your day and introduce yourself to our readers?
So far so good! I have a lot of work to finish, to be honest, and I am very late on it as usual. Regarding the introduction my is Antonin. I am a techno producer/ DJ from Paris known as Antigone and I'm actually celebrating my 10th year as a DJ, I guess you can call me boomer now!
你好,Antonin,希望你能如愿以偿地开始你的一年。你能告诉我们你的一天并向我们的读者介绍你自己吗?
到目前为止还不错! 说实话,我有很多工作要完成,而且像往常一样很晚才开始。关于介绍,我叫Antonin。我是一个来自巴黎的Techno制作人/DJ,被称为Antigone,实际上我正在庆祝我做DJ的第10个年头,我想你现在可以叫我boomer!
From greek mythology, Antigone symbolizes democracy, independence and free will. What's your description behind it? and your message for people?
To be totally honest, the idea behind it is that if I were born as a girl my parents would have called me Antigone. So that's basically where my artist name comes from. However, most people don't know that Antigone is a Greek tragedy and a female name. At the beginning of my career, I always wanted to make sad music that could fit with the character story, but I guess Antigone has to change a bit nowadays.
在希腊神话中,安提戈涅象征着民主、独立和自由意志。你对它背后的描述是什么?以及你对人们的信息?
说实话,它背后的想法是,如果我生为女孩,我的父母会叫我安提戈涅。所以这基本上是我的艺术家名字的来源。然而,大多数人并不真正知道安提戈涅是一个希腊悲剧,也是一个女性名字。在我的职业生涯开始的时候,我一直想做能符合人物故事的悲伤音乐,但我想现在的安提戈涅必须要有一些改变。
When it comes to electronic music people usually talk about Berlin, New York or London as the forefront of the French techno scene and being a mentor for a new generation. What are your thoughts about it?
These last 3 years have been quite impressive. The scene has gotten so big in France and even more in Paris with so many new producers, DJs, promoters, as well as new clubs opening in the last few months.
The warehouse events have got so popular in Paris, it feels like we are in the middle of a rave revival and it's hard to keep up with all the new parties. When I started, we were just a few outsiders hanging out in the last record shops that still remained open and people didn't really care about electronic music. Nowadays, a real scene grows so fast with a really open-minded vision. Promoters and DJs are really creating a cool scene here in Paris.
谈到电子音乐,人们通常会谈论柏林、伦敦或纽约,作为法国电子音乐场景的前沿,成为新一代的导师。你对此有什么看法?
在过去的三年里,令人印象深刻。这个场景在法国变得如此之大,在巴黎更是如此,有这么多新的制作人、DJ、推广人,以及在过去几个月里新开的俱乐部。T 仓库活动在巴黎变得如此流行,感觉我们正处在一个狂欢复兴的中间,很难跟上所有新的派对。当我开始的时候,我们只是几个局外人,在最后几个仍然开放的唱片店里闲逛,人们并不真正关心电子音乐。如今,一个真正的场景以一种真正开放的视野快速成长。推销员和DJ们在巴黎真的创造了一个很酷的场景。
'The Rhythm' is one of the tracks from your latest release, which we are about to premiere. What's the story behind the track and could you tell us more about the production aspects of it?
The idea was quite simple, I wanted to produce a track with a more tribal vibe but also quite deep with a Hard Groove touch. I had this old sample from Olatunji who is a Nigerian percussionist that I recorded a few years ago and I've always wanted to do something with it. The main idea was to do something with only old sounds and stuff that I sampled but also some synth that resampled. The idea was not to use my synthesizers and just play around with loops and effects.
The Rhythm》是你最新发行的歌曲之一,我们即将首发。这首歌曲背后有什么故事,你能告诉我们更多关于它的制作方面吗?
我的想法很简单,我想制作一首更有部落氛围的歌曲,但也很有深度,有一种Hard Groove的感觉。我有一个来自Olatunji的老样本,他是一个尼日利亚的打击乐手,我在几年前录制了这个样本,我一直想用它做一些事情。主要的想法是只用我采样的旧声音和东西做一些事情,但也有一些合成器重新采样。我们的想法是不使用我的合成器,只是玩玩循环和效果。
Speaking about your label No Pain No Game, it contains only your music so far. Do you think about other artists?
I'm working on a compilation with only newcomers, and I'm almost done with the selection but it takes a lot of time to make it coherent. You can expect some hard groove hits on there for sure.
谈到你的厂牌No Pain No Game,到目前为止,它只包含你的音乐。你考虑过其他艺术家吗?
我正在制作一个只有新人的合辑,我几乎已经完成了选择,但要使它连贯起来需要很多时间。你可以期待那里有一些硬朗的旋律,这是肯定的。
As a DJ, you've long been a regular face behind the booth at Concrete in Paris, could you share some stories from your most memorable night?
I guess the one that will always stay on my mind was the last party before the closing of the club. Everyone was there – the staff, a lot of people from the French scene but also friends and family. We closed the boat with Francois X; it was very emotional. We all cried at the end and we couldn't stop hugging each other! A night that I will remember for a long time.
作为一名DJ,你长期以来一直是巴黎Concrete的展台后的常客,你能分享一些你最难忘的夜晚的故事吗?
我想永远留在我脑海中的是俱乐部关闭前的最后一个派对。每个人都在那里 – 工作人员,很多来自法国场景的人,但也有朋友和家人。我们和Francois X一起关闭了船;那是非常激动人心的。最后我们都哭了,我们不住地拥抱彼此 这个夜晚我将记住很长时间。
What are your further plans for the upcoming year?
I am currently working on two new EP's. The first one, which is going to be mostly tools; is for my own record label. I'm also working on another EP for Code Records from Madrid. I'm really looking forward to playing some nice shows in Colombia with my friends from Doom Bogota. It's going to be huge! I love the crowd in South America.
你在即将到来的一年里有什么进一步的计划?
我目前正在制作两张新的EP。第一张是为我自己的唱片公司制作的,主要是工具。我还在为马德里的代码唱片公司制作另一张EP。我真的很期待在哥伦比亚和我在Doom Bogota的朋友们进行一些不错的演出。这将是巨大的! 我喜欢南美的人群。
PRE-ORDER HERE: https://nopainnogame1.bandcamp.com/album/selected-works-zero-one
Antigone
At the forefront of the French underground music scene, Antigone's fast and fun productions have graced labels including Token, Trip, Soma and WSNWG. A HÖR and Boiler Room regular, he also held down a residency for legendary club Concrete in his hometown of Paris for 5 years and has played lineups at career-defining venues including Berghain, Awakenings and Bassiani.
He has launched mid-2021 his own record label  – No Pain No Game. The imprint  features a few of his new productions as well as productions from emerging artists

SOCIALS TO FOLLOW:
Artits: ANTIGONE: instagram soundcloud
Label: NO PAIN NO GAME instagram soundcloud bandcamp
https://nopainnogame1.bandcamp.com
Interview: Eyes Dice
Get the latest issue of KEYI MAGAZINE