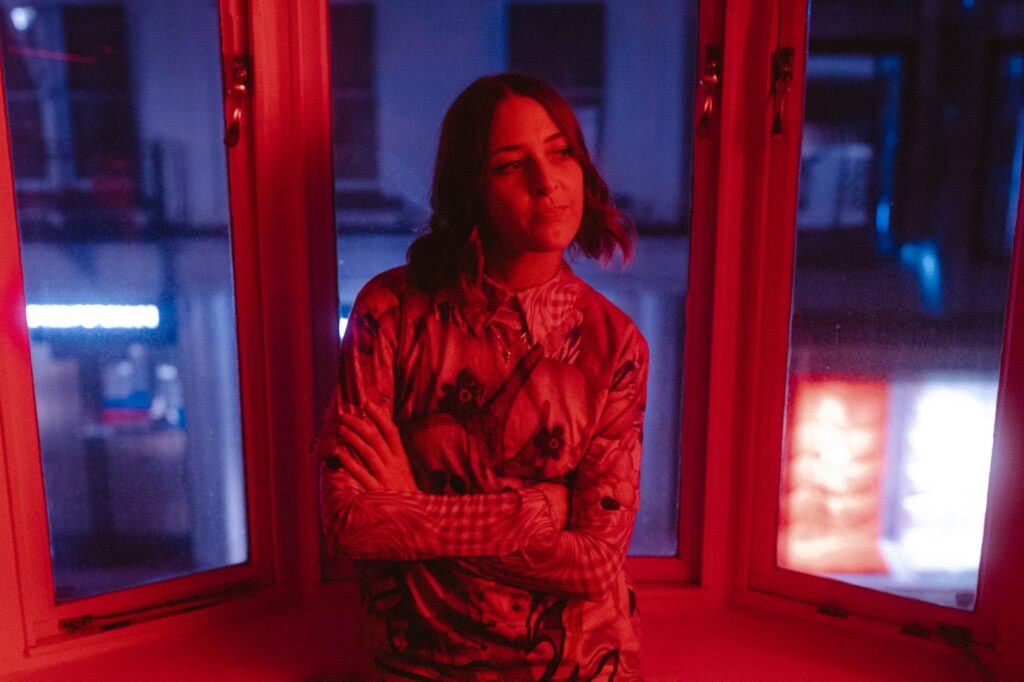 Australian-born, Sicily-based Nite Fleit has cultivated a distinct, uncompromising sound of her own, setting the club circuit ablaze, through refined DJ sets and genre-melding original productions.
A kaleidoscopic palette of influences, ranging from golden-era rave and EBM, to contemporary electro and acid runs through the artist's recorded works. Distilling years of idiosyncrasies as a curator, Nite Fleit's left-of-center body production gems quickly caught the ears of many esteemed electro and techno elites, resulting in releases on Steel City Dance Discs, Return to Disorder, Planet Euphorique, New Flesh, Unknown To The Unknown, International Chrome, Acid Avengers and more recently on her own label, Atomic Alert, which serves as a vessel for her own releases, along with artists she admires and collaborations of all kinds.

2022 saw the release of her debut album "Day Fleit / Nite Fleit". Made up of two distinct halves, the LP explores contrasting emotional states and new sonic territories and continues to prove Nite Fleit is a force to be reckoned with.
Hello Fleitsy , it was so lovely to meet you during Krake in Berlin! What are your feelings after the Festival? Could you introduce yourself? and what does Nite Fleit mean to you?
Hello KEYI, it was super lovely to meet you too, and I had a wonderful time, as I always do when I play in Berlin and it was great to hang out! I found out a few weeks ago my set was recorded and I was actually super happy – I don't usually love recording my sets, but that one felt quite special, so I'm glad to listen back to it (also it's on my Soundcloud if you want to listen).
As for introductions, I'm Fleitsy, better known as Nite Fleit. This moniker has become something of a nocturnal alter ego, reflecting that part of myself that comes alive during the night. I've always been a night owl – there's something about the quiet and solitude that sparks my creativity. So, when I started DJing, the name Nite Fleit just naturally fit.
Currently, you live in Italy but you are from Australia, what brought you there and why not Berlin?
In 2018, I moved from Australia to London for touring and last year, during a visit to Italy, I completely fell in love with it. Living here has significantly transformed my lifestyle and habits. The country's stunning beauty has shifted me towards being more of a day person, finding myself outdoors more often than when I was in London.
While I truly adore Berlin and count it among my favourite places to play, plus the joy of catching up with friends there, I fear that living there could lead me to too many distractions, impacting my creative time. In contrast, here in Italy, the routine of early morning walks around my local streets and the beautiful hills provide a perfect balance. However, the ability to travel and play around Europe on weekends gives me a healthy dose of night time fun.
Speaking about your career which drives you around amazing labels for example – Steel City Dance Discs or Helena Hauff – Return to Disorder. How would you describe your road into the music industry?
My journey into the music industry has been a mix of fun, fulfillment, and occasional frustration! I'm incredibly grateful to the labels I've had the opportunity to release music on so far. Steel City Dance Discs released my debut LP last year and my very first EP in 2018, something for which I'll always hold gratitude.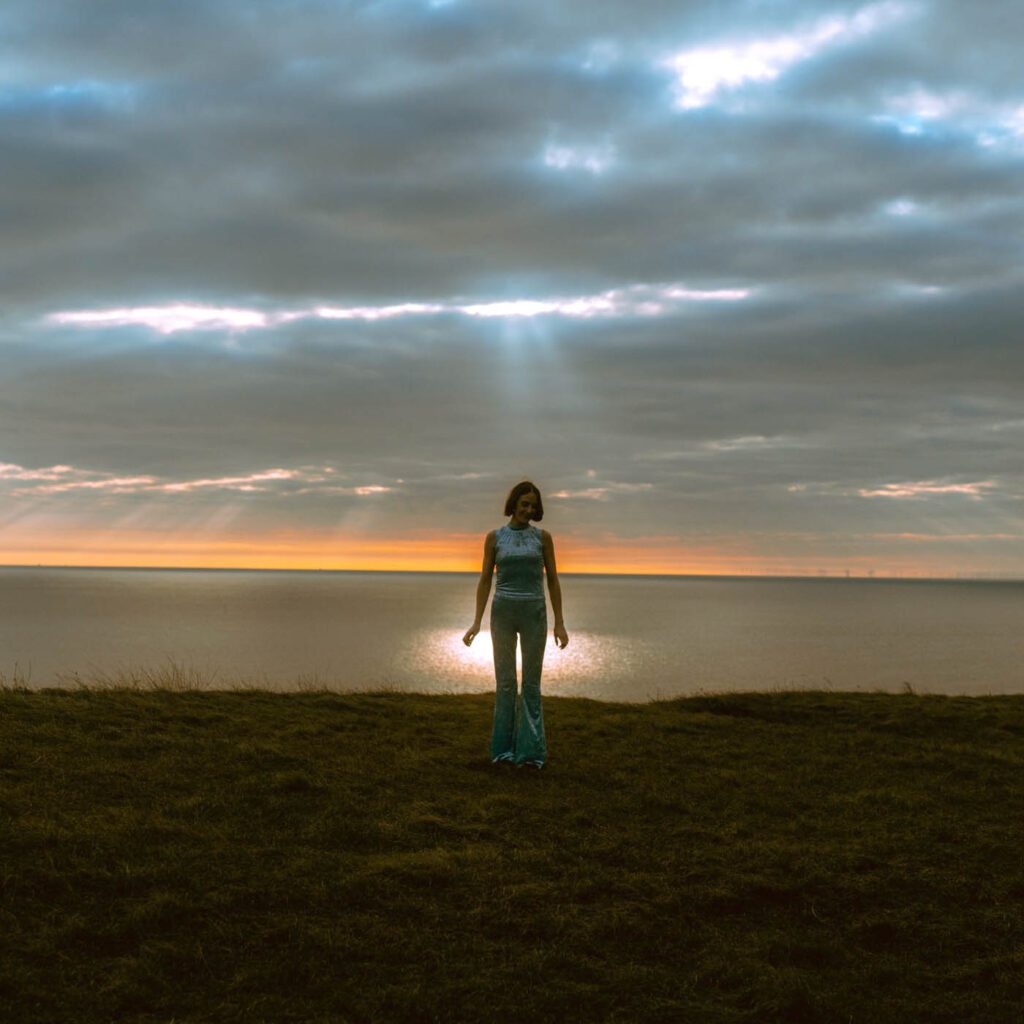 Being associated with a label like Return to Disorder was a significant milestone for me.
I've always admired artists who push boundaries and offer something fresh and exciting. To be linked with all of the labels I've been part of, like New Flesh and International Chrome, has truly been an honour.
Going back to the track that you sent us for our charity compilation which we released recently , could you tell us about the story of this track and the idea/ and the process behind it?
Reflecting on "Here My Dear," I believe it encapsulates my approach quite well.
Nite Fleit : I once received a comment that described my music as "fierce and delicate all in one," a description that has since deeply resonated with me.
This juxtaposition isn't something I consciously strive for; rather, it organically emerges during the process, perhaps mirroring my own emotions.
My creative process often involves compartmentalizing my activities. I may spend several hours, a day, or even a week just focusing on sound design. Some weeks might see me dedicating time solely to crafting chord progressions in MIDI or arp patterns. I keep these elements well-organised, ready to incorporate into sessions when I'm in production mode, primarily utilising Ableton Push 2.
If you could tell us your ten favorite tracks from last year? What would it be?
Oh god, I am not great with keeping up with new music, but if we are talking from the past year, here are 10 of my favorites of the top of my head:

DJ MELL G – BEYOND 70
The Exaltics – We Never Had a Chance
IMOGEN – Granular Tears
Viikatory – Changes
Unklevon – San Telmo (Dub Mix)
GRRL – Viewpoint
LUZ1E – Escapism
False Persona – Vexed
Umwelt – The Invisible Enemy
Manao, Dagga – Mapanare
Look for more music features here
Support and order charity compilation here
Talent : Nite Fleit
Interview : Eyes Dice