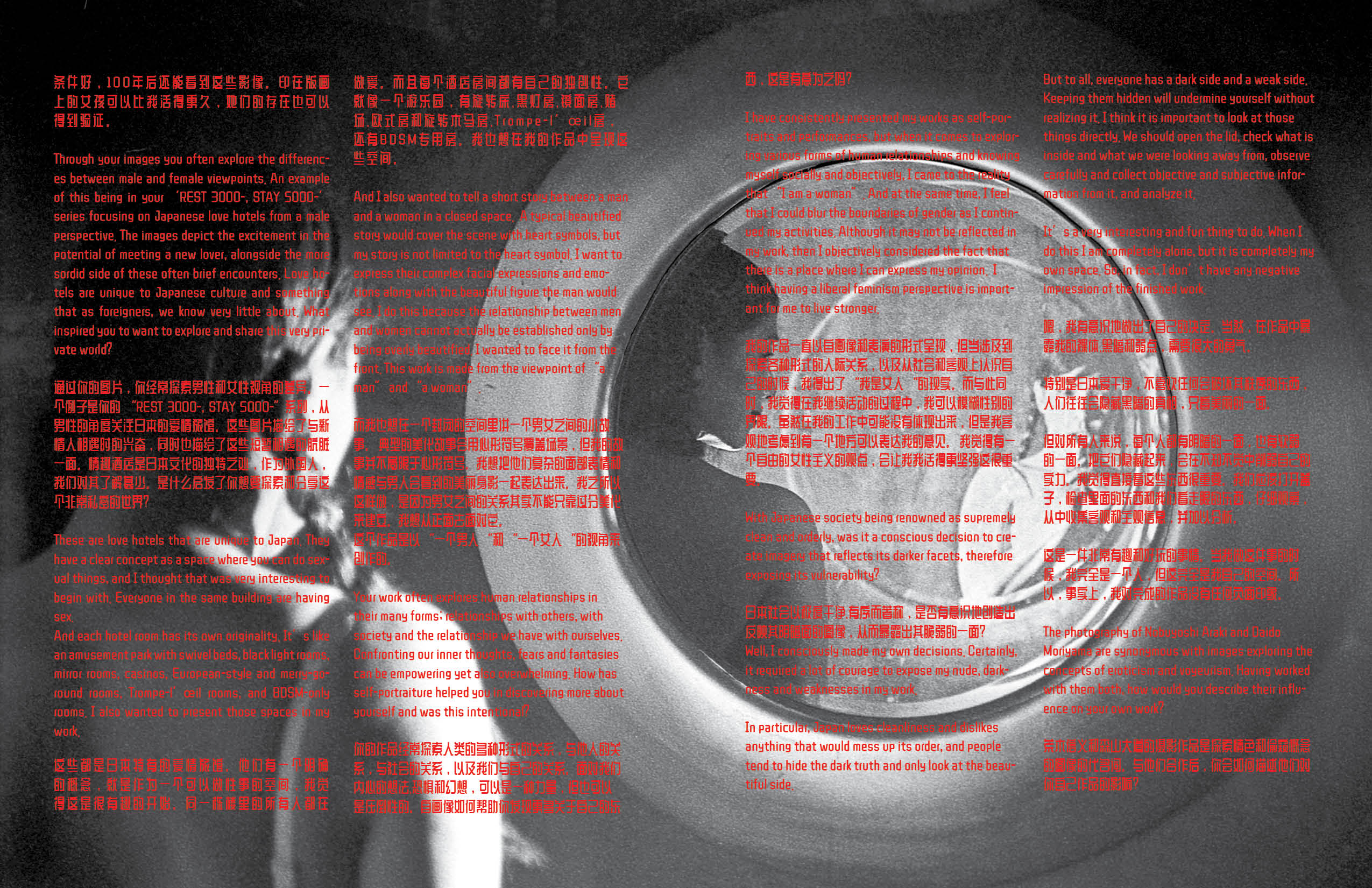 Tokyo Rumando, a self-taught Japanese photographer and multimedia artist whose self-portraiture images transport the viewer into an intimate world that seeks to explore the connection between the monotony of everyday life with a darker underworld lying beneath the surface of modern society.
东京鲁曼多是一位自学成才的日本摄影师和多媒体艺术家。认识东京Rumando,她是一位自学成才的日本摄影师和多媒体艺术家,她的自画像将观众带入一个私密的世界,试图探索单调的日常生活与隐藏在现代社会表面下的更黑暗的地下世界之间的联系。
Originally working on the other side of the lens, Rumando modelled for renowned photographers Daido Moriyama and Nobuyoshi Araki before turning to self-portraits in 2005. Since then she has hosted exhibitions of her work throughout Asia and Europe with her first solo exhibition entitled, REST 3000, STAY 5000 in Tokyo capturing people's attention.
interview by Hazel Rycraft
photos by Tokyo Rumando