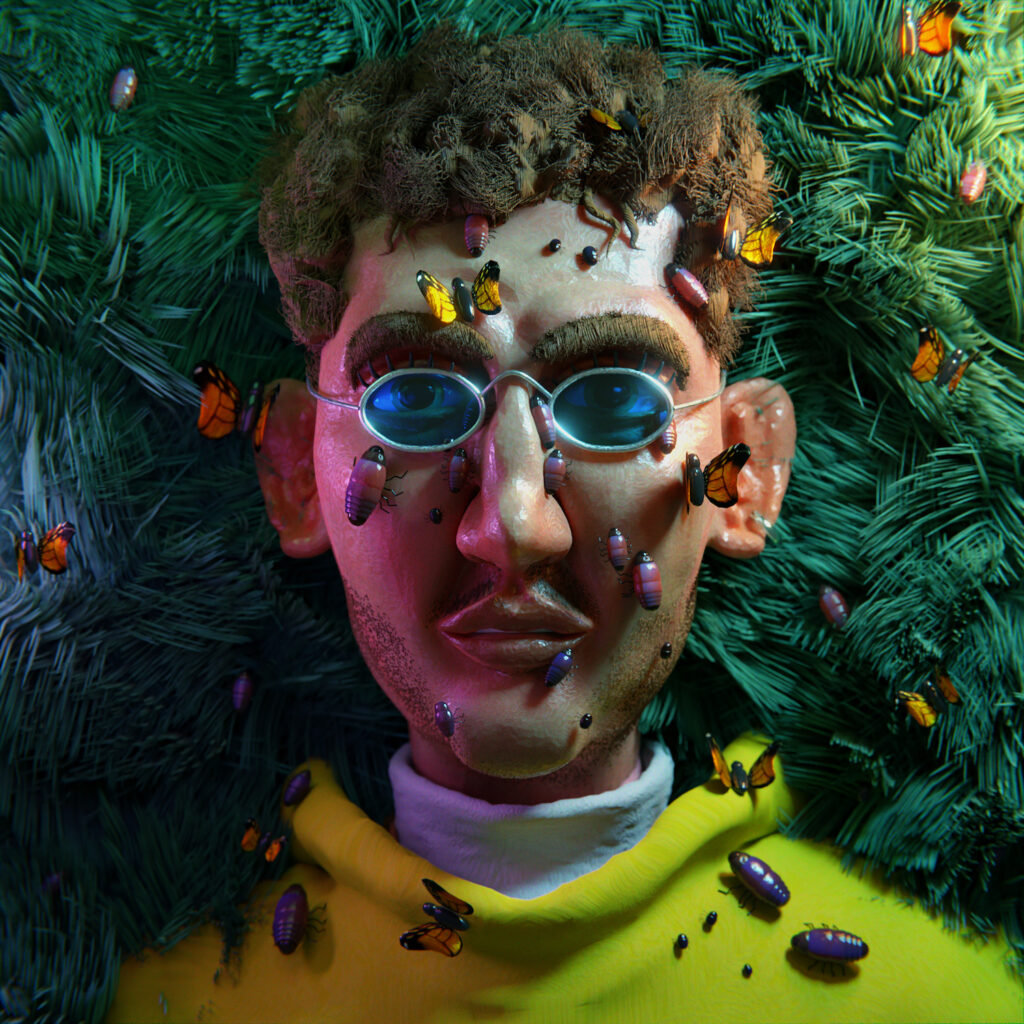 "A Dream In A Dream" is the debut LP by DJ Piper, also known as Felix Wagner of techno superstar duo FJAAK. One might be surprised about this all hip-hop instrumental album looking at Felix' all dance music focussed musical resumé. Nevertheless, he has been crafting rap beats ever since he started producing as a teen, but had his childhood friends freestyle over the tracks solely.
A Dream In A Dream "是DJ Piper的首张唱片,他也被称为Felix Wagner,是技术派超级明星二人组FJAAK的一员。看着Felix的所有舞曲为重点的音乐履历,人们可能会对这张全嘻哈器乐专辑感到惊讶。然而,自从他十几岁开始制作说唱节拍以来,他就一直在制作说唱节拍,但只让他的童年朋友在曲目上自由发挥。
It took until 2020 when he teamed up with Lukas and Jonathan Nixdorff of Kommerz Records to release his first solo track "Iluminay", which was part of "Kommerz Season 1: Anti-Virus" compilation and shared by B-Real of Cypress Hill right away.
直到2020年,他与Kommerz Records的Lukas和Jonathan Nixdorff合作,发布了他的第一首个人歌曲 "Iluminay",这是 "Kommerz Season 1: Anti-Virus "合辑的一部分,并立即被Cypress Hill的B-Real分享。
Now, 2022, marks the right moment to share his debut album, a walt- zing ode to hip-hop's golden era. The Berlin-Spandau original merges the legacies of both Pete Rock and Dr. Dre, while funky breakbeats meet laid back SoCal "Chronic" vibes. 12 instrumental tracks and 2 skits strong, his album tells the story of a young man, who lives up to his wildest teenage dreams. Most of the track ideas came up while being on tour with FJAAK. Between international transit areas, making inspirational new friends and bizarre encounters all over the world, beat making became DJ Piper's safe space to process all the positive madness around him. As a result, "A Dream In A Dream" breathes that raw, untamable creative energy around Felix' extraordinary day-to-day life, while being heavily influenced by the sound of his childhood, 90s and 2000s rap.
现在,2022年,是分享他的首张专辑的正确时刻,这是一首对Hip-Hop黄金时代的华尔兹颂。这张柏林-斯潘道的原创专辑融合了皮特-洛克和德瑞博士的遗产,而时髦的Breakbeats与悠闲的南加州 "Chronic "氛围相融合。他的专辑有12首器乐曲和2个短剧,讲述了一个年轻人的故事,他实现了他最疯狂的青少年梦想。大多数曲目的想法是在与FJAAK巡演时产生的。在国际中转区之间,在世界各地结交鼓舞人心的新朋友和离奇的遭遇之间,拍子制作成为DJ Piper处理他周围所有积极疯狂的安全空间。结果,"A Dream In A Dream "围绕着Felix不平凡的日常生活注入了那种原始的、不可驯服的创造性能量,同时受到他童年、90年代和2000年代说唱的声音的严重影响。
LISTEN HERE :
To visualize "A Dream In A Dream" DJ Piper and Kommerz Records joined forces with Raman Djafari, a childhood friend of the artist, who illustrated music videos for Dua Lipa and Elton John (no joke!) and worked for Adult Swim. Raman's supernaturalistic aesthetics bring life to DJ Piper's somewhat psychedelic, somewhat nostalgic fantasy, locating the album in an otherworldly version of Spandau, hometown to both of the artists.
为了将 "A Dream In A Dream "视觉化,DJ Piper和Kommerz Records与Raman Djafari合作,他是艺术家的童年朋友,曾为Dua Lipa和Elton John(不是玩笑!)的音乐视频绘制插图,并为Adult Swim工作。Raman的超自然美学为DJ Piper有点迷幻、有点怀旧的幻想带来了生命力,将这张专辑定位在Spandau的另一个世界版本,这是两位艺术家的故乡。
As one half of FJAAK Felix became an icon of Berlin techno conquering major festival stages and mainstream audiences while heavily repre- senting underground D.I.Y. mentality up to this very day. As an initiator of Spandau20 label and collective, Felix pushes his creative family
and day 1's regardless of commercial potentials. The same ethos and love for culture fuels the DJ Piper project. No matter if it's FJAAK or DJ Piper, techno or hip-hop… Integrity is key!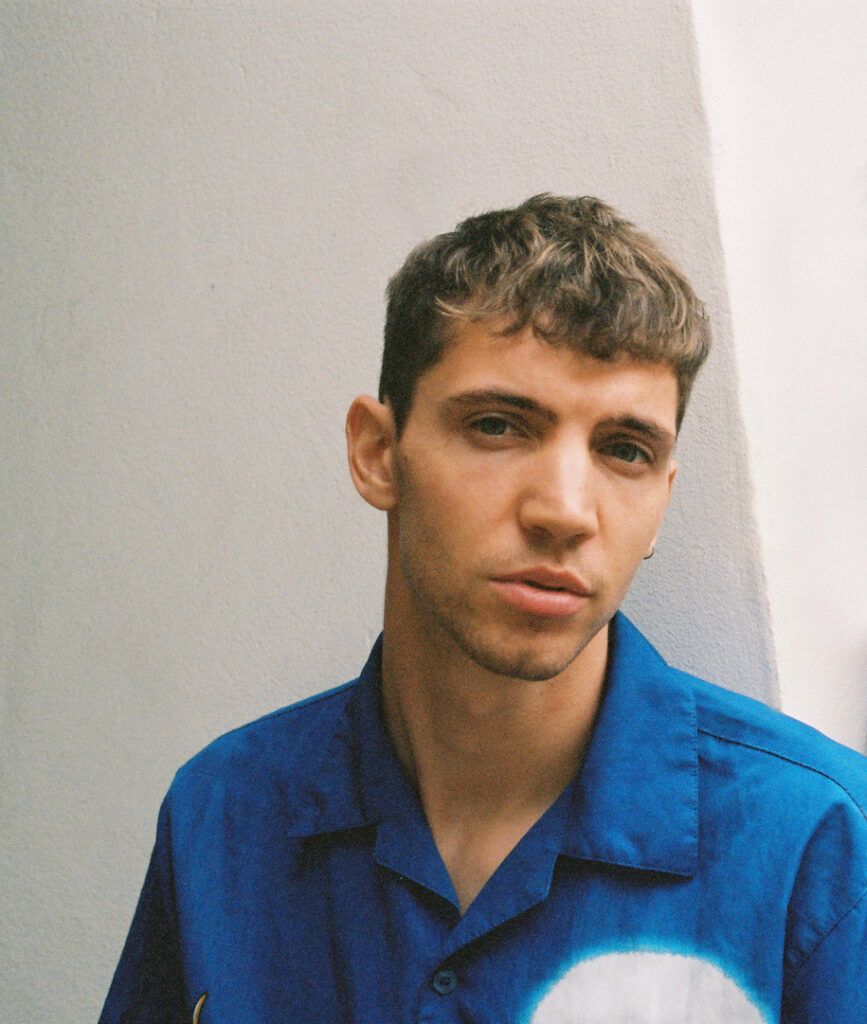 RELEASE DATE
November 9th 2022
FORMAT
LP 12" – Gatefold Vinyl / Digital Stream & Download
GENRE
Instrumental Hip-Hop
BUY LINK: https://djp1per.bandcamp.com/album/a-dream-in-a-dream
KOMMERZ RECORDS is a platform for progressive flexing in instrumental hip-hop, house, jazz and beyond.
FOLLOW DJ PIPER
Instagram Soundcloud Spotify Apple Music
FOLLOW KOMMERZ RECORDS