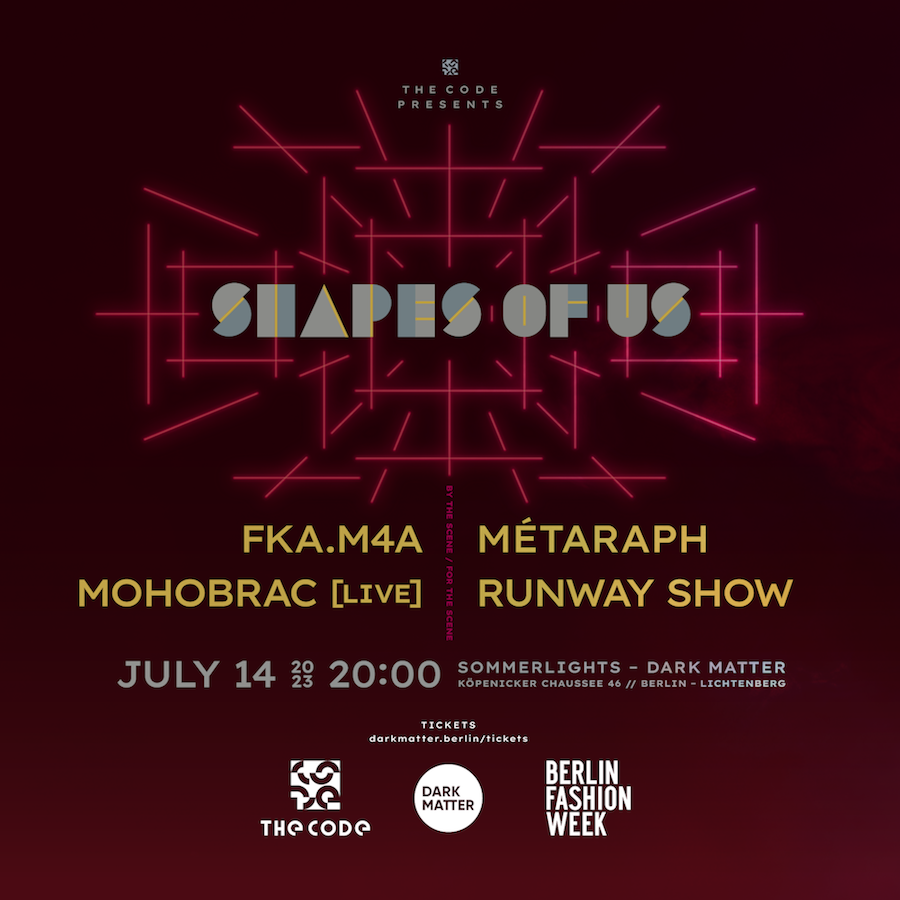 In cooperation with DARK MATTER, THE CODE will be hosting a party 'Shapes of Us' at their hypnotic Sommerlights art space. As well as a line-up of 3 awesome DJs, there will be a THE CODE runway show featuring pieces from 20 designers, 10 models and 4 performers from within Berlin's many subcultures.
THE CODE is a Kreuzberg boutique selling kink, fetish, rave and club fashion from Berlin underground designers.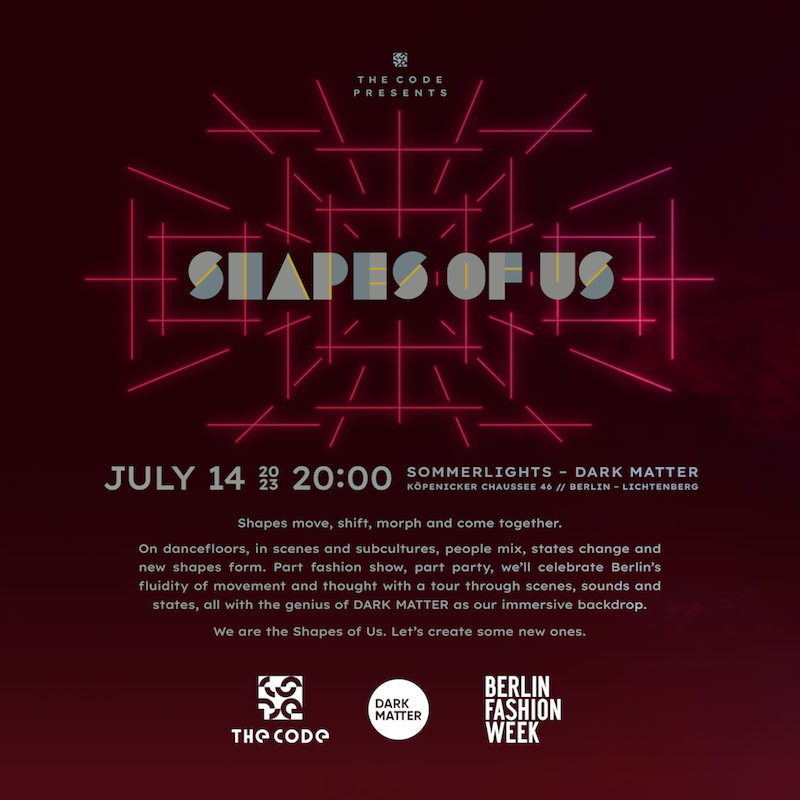 'Shapes of Us' is taking place on July 14th at 20:00 at DARK MATTER, Köpenicker Ch 46, 10317 Berlin and you are cordially invited. 
Line Up
20:00-22:00 – MÉTARAPH
22:00-22:15 – Runway Show
22:15-00:00 – FKA.M4A
00:00-02:00 – Mohobrac (live)
TICKET LINK: https://www.darkmatter.berlin/shapesofus
Shapes of Us
Shapes move, shift, morph and come together.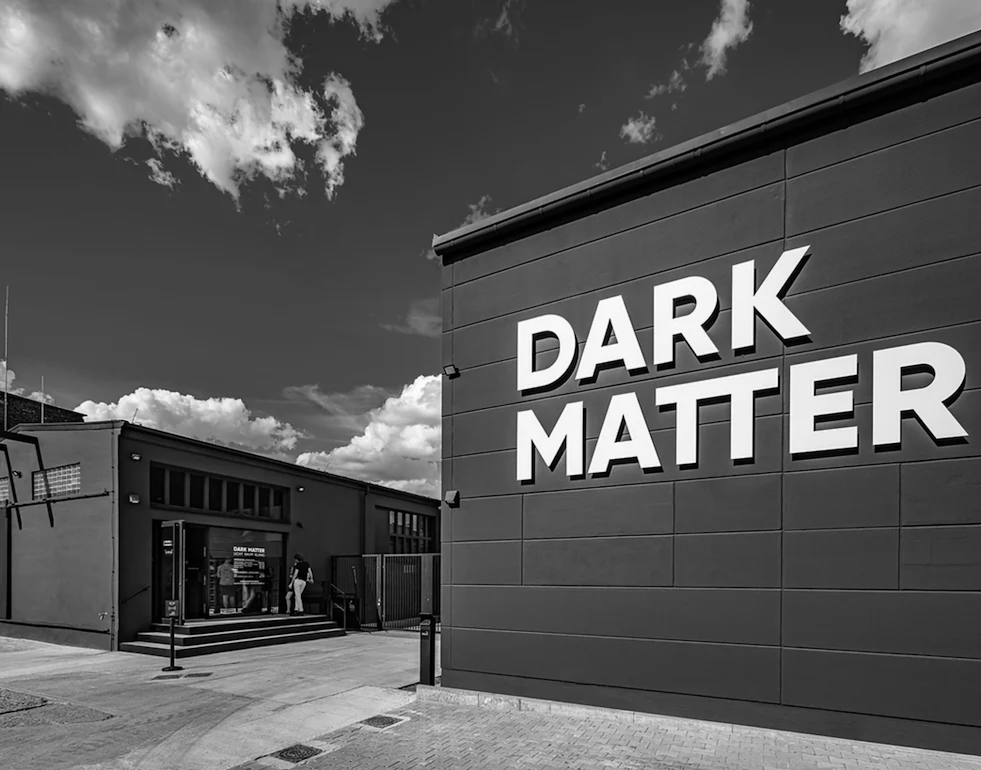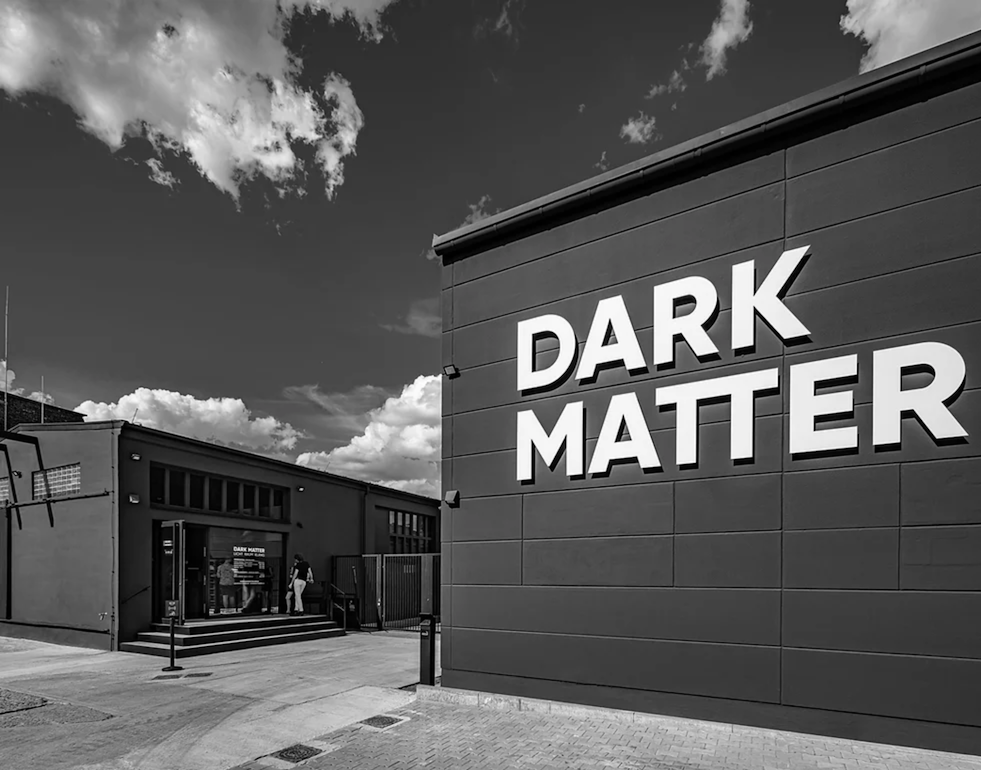 DARK MATTER
DARK MATTER is where imagination meets light, sound and space, fusing choreographies of luminous shapes and colours across seven hypnotic installations, each bringing light to their dark, atmospheric factory space.
https://www.darkmatter.berlin/shapesofus
https://www.darkmatter.berlin/
THE CODE
THE CODE is a meeting place for Berlin's partiers and lovers, its designers and artists. A sex-positive fetish fashion and kink clubwear store for self-exploration and freedom of expression. 
BERLIN FETISH AND CLUB FASHION FOR A SEX-POSITIVE LIFESTYLE
BY THE SCENE / FOR THE SCENE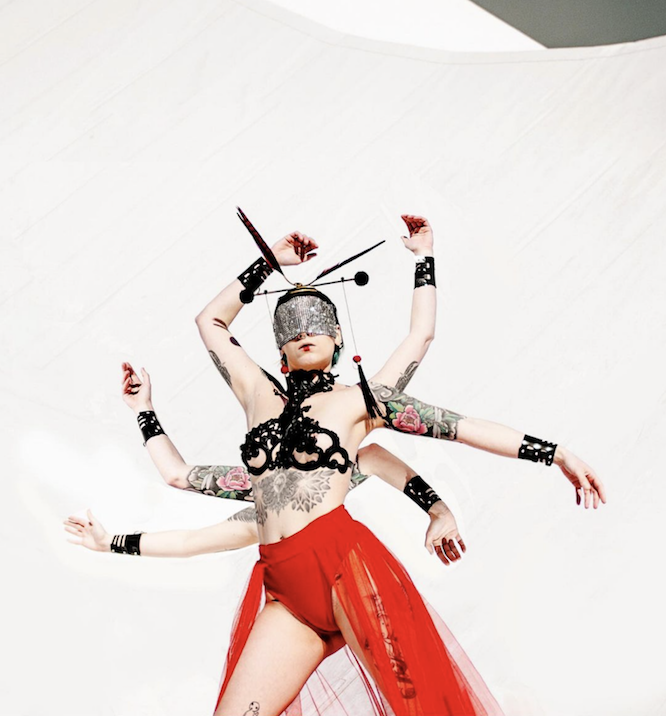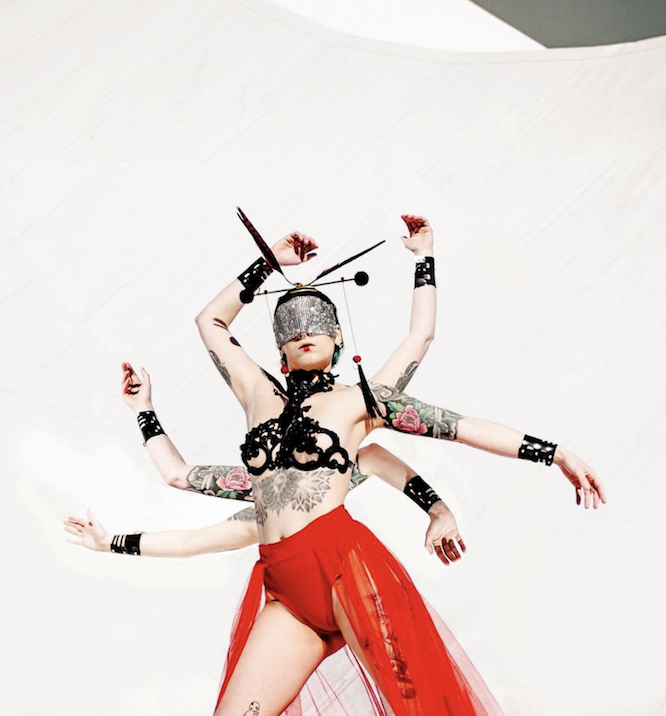 Shapes move, shift, morph and find each other.
People mix on dance floors, in scenes and subcultures, conditions change and new forms emerge. Part fashion show, part party, we celebrate Berlin's fluid movements and thoughts with a tour of scenes, sounds and states. We are Shapes of Us! Let's celebrate diversity together at this outdoor midsummer fashion party by THE CODE and DARK MATTER Sommerlights.